ISSC participants can count on the support of high-profile experts in the competition fields. This page is constantly updated with new entries in the Mentors team.
Alessia Gloder – Astradyne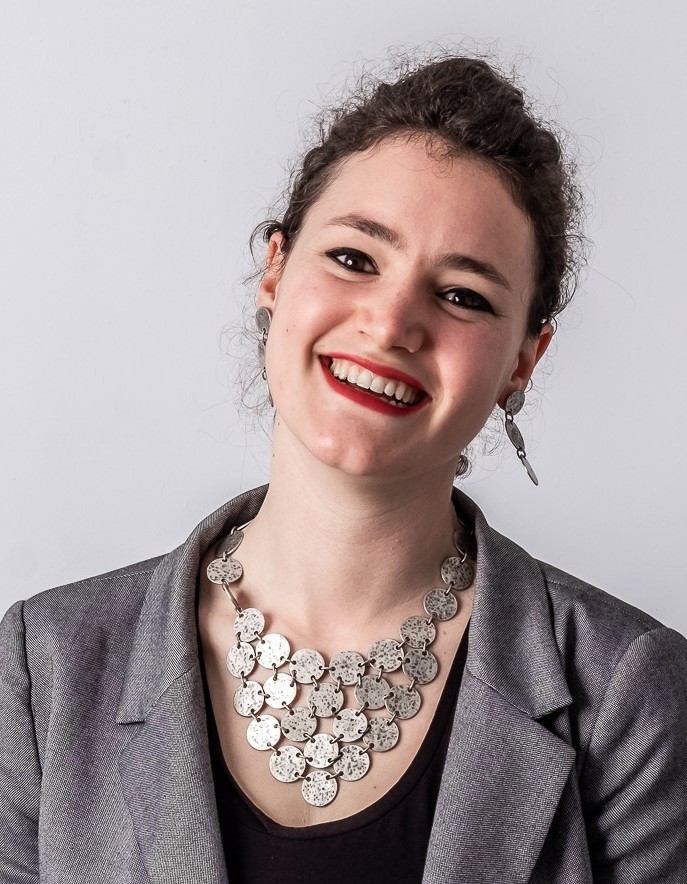 Alessia holds a double Master's degree in Aerospace Engineering (University of Padua, Italy) and in Thermal Power – Propulsion (Cranfield University, UK). During her academic years she worked on STAR Experiment as part of the Drop Your Thesis! programme of ESA Academy, and she graduated with a thesis carried on in collaboration with Rolls Royce.She previously worked in T4i and at Technische Universitaet Dresden, gaining experience in sales, business development and project management. Today, she is the CEO of Astradyne, an Italian startup that develops deployable structures for the aerospace industry.
Alessia is part of the Rome Local Group of Women in Aerospace Europe (WIA-E Rome LG), where she is the Event Manager and member of the research group on "Gender Equality in the Aerospace Field". Moreover, she is SGAC's National Point of Contact (NPoC) for Italy.
Alessia is also a two-time TEDx speaker, an active scientific disseminator and a professional musician.
Valerio Striano – DAC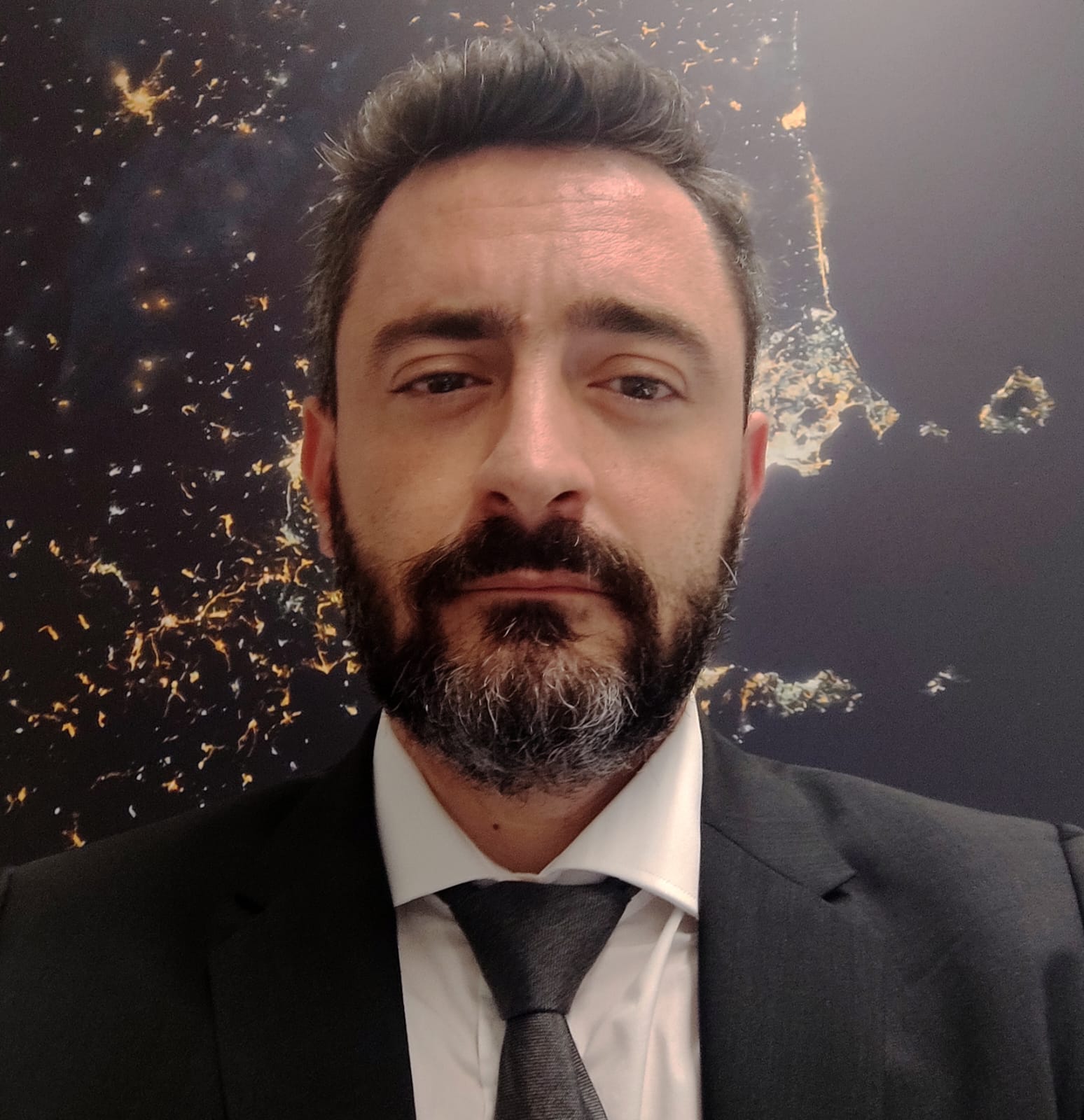 After his master's degree in Physics cum laude at the University of Naples "Federico II", he carried out research activities at the CNR (Italian National Research Council) in Naples, dealing with the development of non-destructive diagnostic systems. In 2008 he obtained the title of PhD in Electronic Engineering from the "Mediterranea" University of Reggio Calabria.
From November 2007 to August 2015 he held the role of Senior Researcher at Carlo Gavazzi Space SpA, dealing with R&I activities related to: dispersing systems, for multi and hyperspectral cameras, interferometric MOEMS systems for Earth Observation applications and chemometric analysis, Fiber Optic Structural Health Monitoring for re-entry aerospace aircraft, development of sensorized and self-healing composite materials and Wireless Sensor Network for fire risk monitoring applications.
From September 2015 to January 2020 he is Technical Manager of the R&I Department of OHB Italia S.p.A. (formerly Carlo Gavazzi Space SpA) and deals with the technical-scientific coordination of research projects in different fields, including: development of innovative optical technologies for multi and hyperspectral cameras, development of innovative imaging systems operating in the NIR-MIR domain and development of multifunctional deployable satellite systems, also directly managing collaboration relationships with companies, research bodies and universities involved.
From February to September 2020 he joined an Italian start up as R&D Manager and data scientist.
Since September 2020 he is Project Manager c/o DAC in the Space and Defence Dept
Daniela Porpiglia – IIF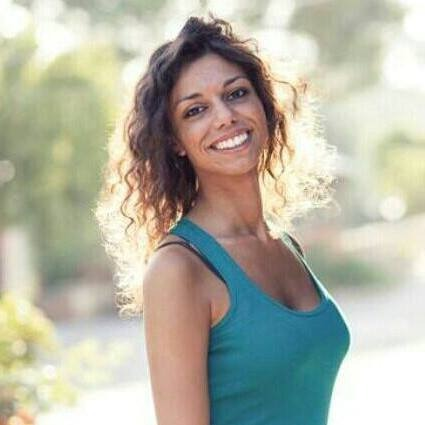 Daniela Porpiglia is vice president of the Italian Institute for the Future and project manager of European programs and social innovation projects. She is a Development and International Cooperation graduate and supports workshops on corporate & strategic foresight and civic participation initiatives.
Prof. Sergio De Rosa – AIDAA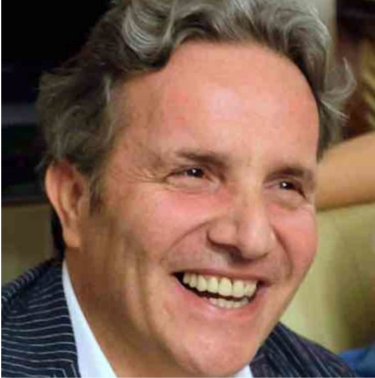 Prof. Sergio De Rosa was, from the beginning of his research activity, involved in the engineering fields concerning the structural dynamics, the vibroacoustics and the fluid-structure interaction in large sense. In 1988, he became researcher at the Italian Aerospace Research Center, CIRA and, in 1992, he became researcher at University of Naples "Federico II"; in 2014 he was appointed as full professor: his entire academic career is developed in the sector named Aerospace Structures and belongs to the pastalab group (http://www.pastalab.unina.it/home.html).
His main research fields are: Models for the structural dynamics and interior acoustics; Asymptotical Scaled Modal Analysis; definition of similitudes and asymptotical modelling for structural Acoustics; stochastic response of structural and fluid-structural systems under random and convective excitations; Convective effect on the acoustic radiated power by structural components. He is one of the founder of "flinovia" research community (flinovia.org) and one of the editors of the associated books (http://www.flinovia.org/flinovia/Books.html).
He has been involved in several research projects funded by the European Directorate since 1991. He acts in many peer-reviewed journals with different roles: from the simple reviewer to the deputy position for Journal of Mechanical Engineering Science (SAGE).
Nunzia Favaloro – AIDAA/CIRA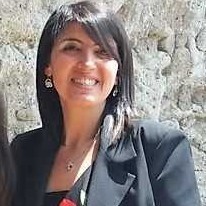 Dr. Nunzia Favaloro is a senior researcher, since January 2002, at the Italian Aerospace Research Center, CIRA, where she was employed in the Aerospace System Engineering and Management Division. During these years, she has gained an extensive experience in the field of aerospace preliminary design, system engineering, project management, and space technologies. Currently, at CIRA, she is the responsible of Technologies for Space Exploration Laboratory, that aim to study and develop enabling technologies for future space exploration and colonization missions.
She achieved her degree cum laude in Aerospace Engineering in 2000, and a Ph. D. in Microgravity and Aerospace Engineering in 2004, both at the University of Naples Federico II. In 2006 she achieved a Master diploma in Systems Engineering & Management at the Massachusetts Institute of Technology (MIT).
Nunzia Favaloro is an elected member of the AIDAA Administrative Board, as Research representative, and currently coordinates the AIDAA Communication Committee, currently she is also member of ESRE Technical Advisory Board.
Claudio Voto – DAC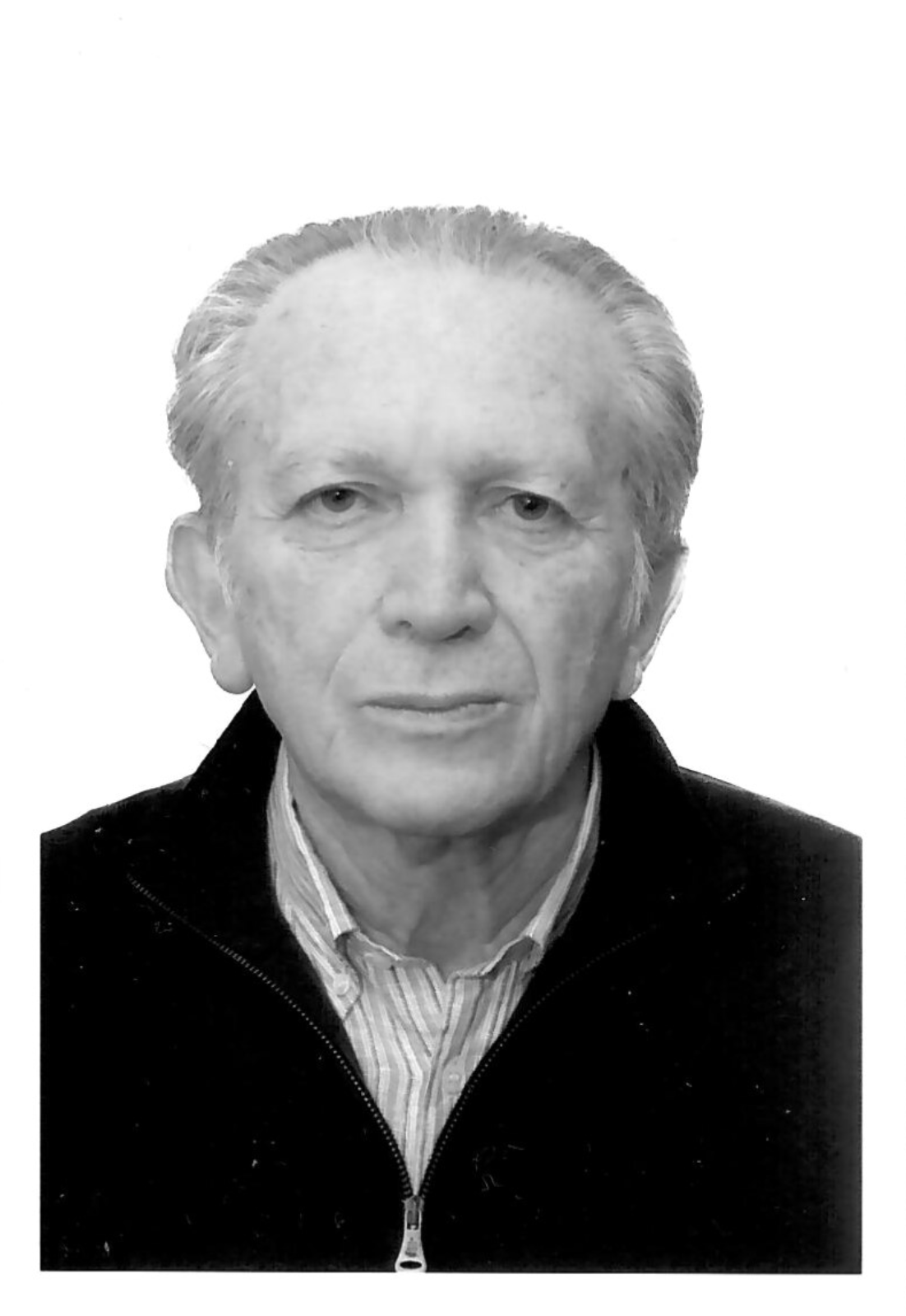 After graduation in Mechanical Engineering at the University of Naples in 1970, he joined the Engineering Division of Aeritalia (today's Leonardo Company) while also attending the School of Aerospace Engineering at the University "Sapienza" in Rome.
His technical experience was shaped in the field of innovative material and processes for Aeronautics, advanced composites in particular. He's been involved alternatively both in the major development programmes and research activities of his company in the area of Materials and Structures. At the beginning of the nineties, at the end of a detachment period with the Commission in Brussels for the launch of an EU Aeronautical Research Programme, he was tasked to found and manage the Alenia Composite Research Centre in the Foggia Plant. He's been responsible for the M&P Engineering Department of Alenia Aeronautica and later on assistant to the Chief Technical Officer in the definition of material and structure development lines in tight correlation with the Company's programmes/products interests. He's served either as speaker or chairperson at several national and international Symposia and Congresses on the subject of Aeronautical Materials/Processes and has contributed to the definition of Material and Structure developments within the frame of his company's industrial plans. Today he's collaborating as senior Aeronautics expert with the Campania Aerospace District (DAC) mainly contributing his technical experience to the District initiatives in the aeronautical sector.
Raffaele Minichini – CNS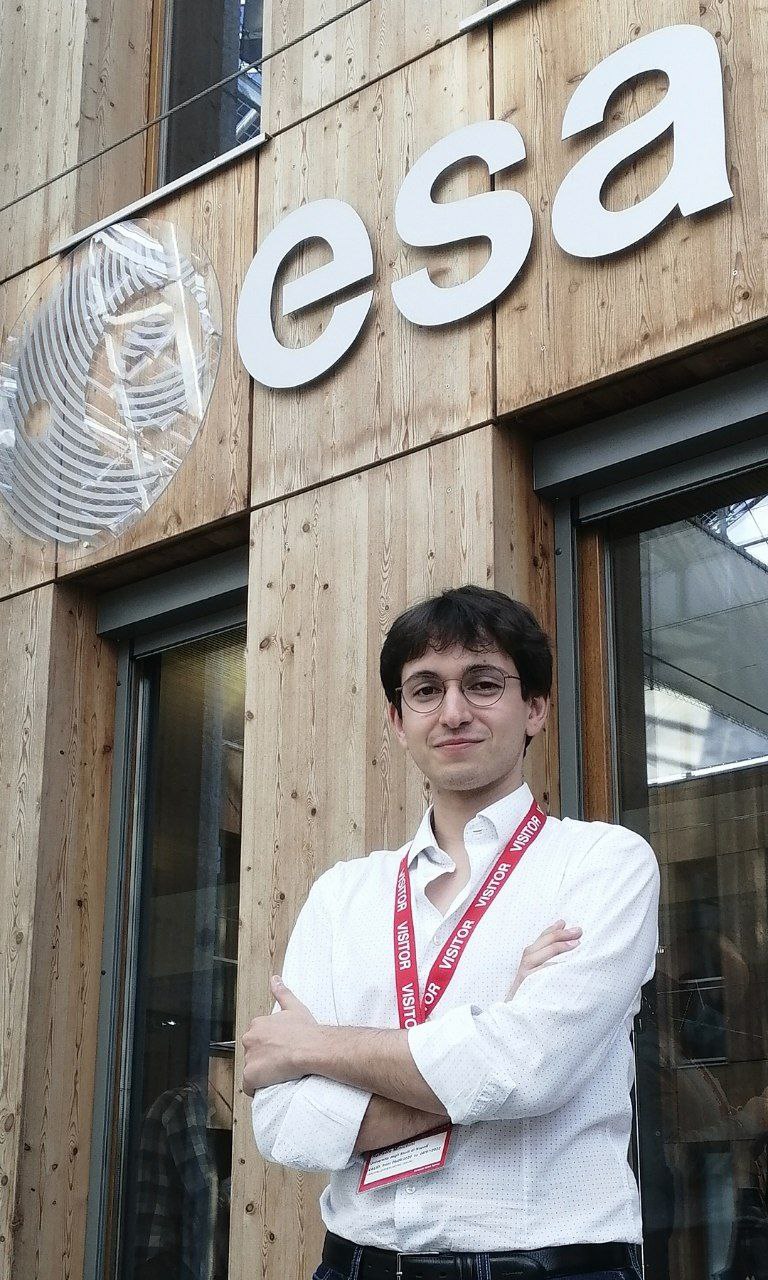 Raffaele Minichini holds a degree in Aerospace Engineering and is attending the last year of the Master's Degree Course in Space and Astronautical Engineering at the University of Naples "Federico II". In 2019, he was the team leader of Chronos, winners of "The Next Possible Future Award" of the Center for Near Space for the Naples edition of the NASA Space Apps Challenge. Since then, he has been actively collaborating with the OrbiTecture group of the Center for Near Space.
Raffaele Minichini deals with space-related projects and their development; he has experience in the fields of mission design, altered-gravity experiments, and remote sensing systems.
Matteo D'Iorio – CNS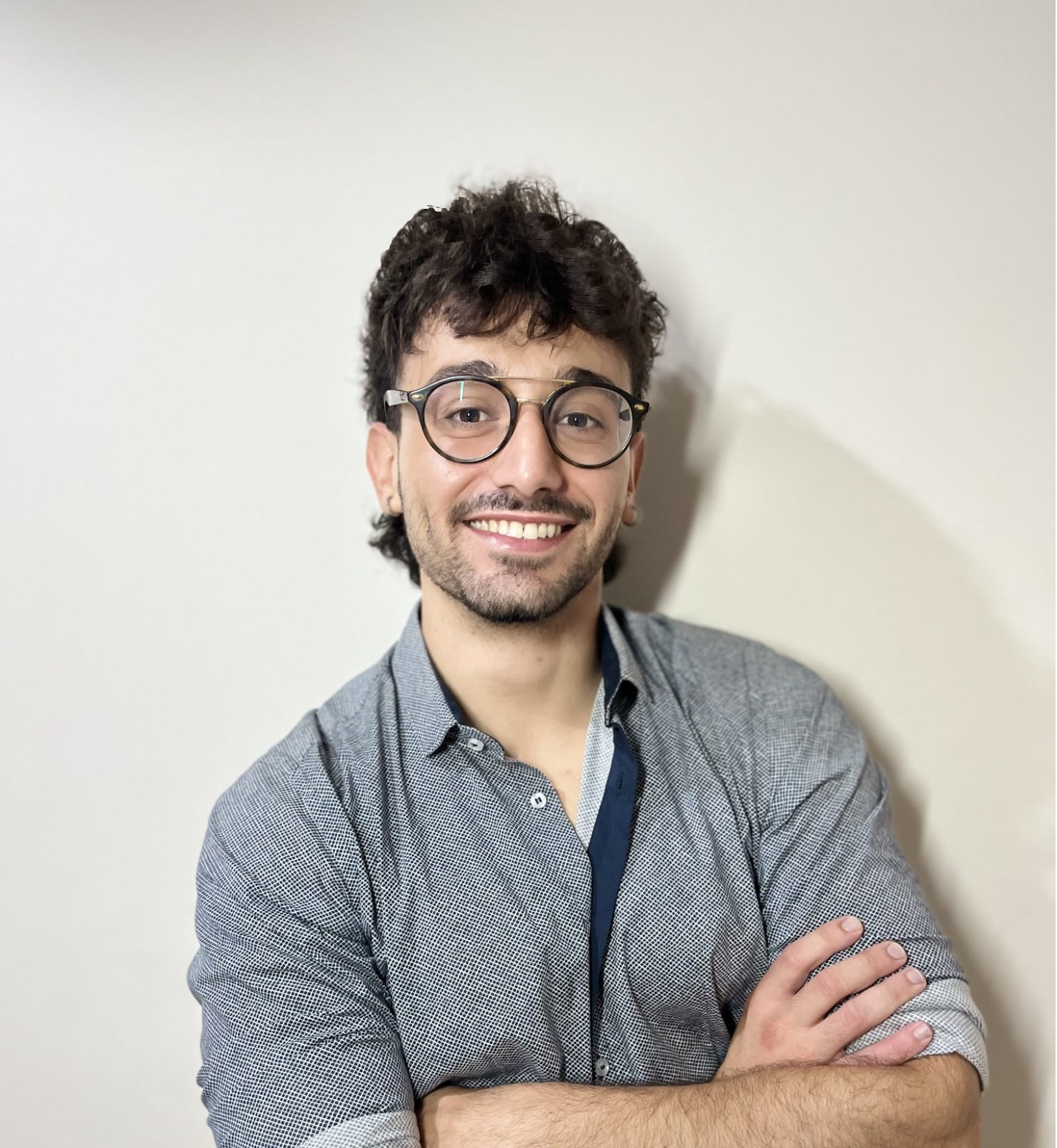 Matteo D'Iorio holds a degree in Biomedical Engineering from the University of Naples "Federico II". He is attending the last year of the Master's Degree Course in Biorobotics and Bionics, which has always been his passion. In 2019 he and his Chronos team won the Center for Near Space's special "The Next Possible Future Award" for the Naples edition of NASA Space Apps Challenge. Since 2020 Matteo D'Iorio has been a member of CNS's OrbiTecture Group, with which he collaborates on events and publications.
Cristina Valente – Telespazio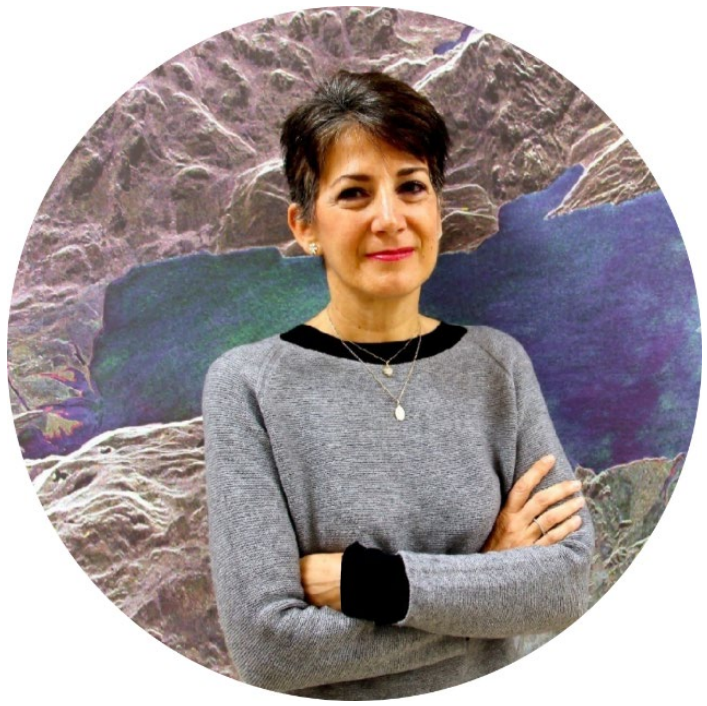 Cristina Valente has gained twenty years of experience in the aerospace industry working both in the public sector, at the Italian Space Agency and the private sector (currently works for Telespazio) where she has always contributed to the strategic sphere of activities by interacting with leading industry experts and with the most active in the world's space agencies (ASI, ESA and NASA).
In particular, in her twenty-year career, which begun as contract manager, she has led her tocover roles purely in the commercial and strategic fields, but all united by the ambition to reach new goals and strengthen relationships with strategic customers. Actually she is Head of Key Account Institutional, she has achieved important goals, both in terms of turnover and in terms of consolidating the relationship with strategic customers, allowing me to be even more incisive and strategic on the market.
She coordinated several teams both with the aim of identifying commercial development activities with strategic value for the company, and for the preparation and finalization of proposals in response to national and European tenders. In this context, she has always interacted not only with the sales manager but also with various managers of strategic, technical and commercial functions, including those of other nations. She has acquired an excellent knowledge in knowing how to build and consolidate a network of institutional and industrial references to build in a structured way a path of development or strengthening of business areas.