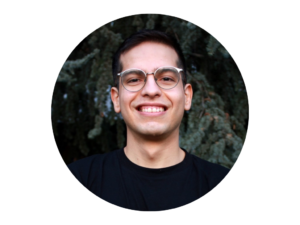 Sebasthian is an analog Astronaut (Mission Asclepios), automotive/satellite engineer, and aspiring astronaut. He graduated from both Pontificia Universidad Católica de Chile and Politecnico di Torino (double degree). He currently works as an automotive engineer in Turin, Italy. He is also Head of Technology of the Swiss startup Sensing Concepts (https://sensing-concepts.com), for the development of technologies for erosion monitoring. In the past, he has contributed during years to the testing and integration of ESA's satellite EUCLID, designed to study dark energy and dark matter. He aspires to become the first Chilean in space.
He has been involved in research for experiments for analog space missions. He proposed, developed, and executed an experiment called Astro_Casco in Mission Asclepios II, with the objective to transmit analog astronaut's telemetry remotely and in real-time during EVAs to the base and MCC.
Sebasthian has a strong interest in science outreach in social and formal media, taking into account the social impact of science on education in South America. At the beginning of 2022, he organized and led the First Space Conference in Antofagasta, Chile, and currently leads the organization of the 4th ISSC. He is also a scuba diver, private pilot and, poliglot. http://astro-ogalde.cl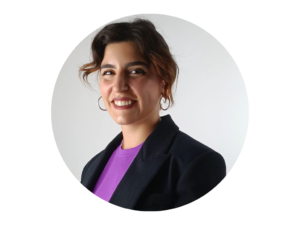 Ada is a mechanical engineer, particularly focused on structural dynamics and industrial manufacturing, with an eye toward long-term sustainability.
Ada is doing an industrial PhD at Polytechnic University of Bari and Sitael, an aerospace private company. She is working between academia and industry in order to develop a predictive method for shock loads on satellites. She is involved in several space-related activities, attending international conferences and courses like ESA Academy and International Space University. In April 2022, she was in the 6th Space Generation Workshop Organising Team.
Currently deputy manager of the 4th Italian Space Startup Competition.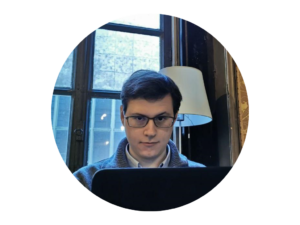 Riccardo holds a Master's degree in Aerospace Engineering with a specialization in Space Systems. He currently works as an automotive engineering consultant in the Bolzano office of V&D Engineering.
He has a 4-year experience in organizing events with the local association of aerospace students, AESA Torino. During this time he helped organize dozens of events, from conferences, attended by hundreds of people, to workshops held by students. He wrote some of the space-related articles published on the social page of the association. In 2018/2019 he was a member of the Board of Directors of the association. He helped organize two of the previous editions of ISSC with SGAC.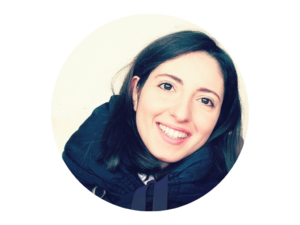 Federica Angeletti holds a Ph.D. in Aeronautical and Space Engineering awarded by the University of Rome La Sapienza (Italy). After being a Researcher at the School of Aerospace Engineering (SIA), she is now a Mechanisms and Robotics Engineer at OHB System AG, Munich (Germany). Her main fields of interest are flexible multibody systems, mechatronics, control systems, piezoelectric materials, vibration control and machine learning.
During her academic career, she was involved in several research studies funded by space agencies and companies. She also took part in educational projects at international level, such as the SNSB/DLR/ESA BEXUS program with STRATONAV experiment. As an active SGAC member, she decided to support the 4th ISSC event organisation, also thanks to her previous experience as the 3rd ISSC Programme Coordinator in 2021. She is also an active member of other aerospace associations, such as the Italian Association of Aeronautics and Astronautics (AIDAA), the Rome Local Group of Women in Aerospace Europe (WIA-E) and the Zonta International e-Club of Italy.
Rebecca gained her MSc in Aerospace Engineering focused on Space applications in April 2022. She is about to start a PhD program in Mechanical Engineering under the PRE-ECO (pre-eco.eu) project at Polytechnic of Turin.
Her areas of research concern micromechanics analysis of composite and the study of VAT material focused on thermal aspects. She is involved in a project developed within the MUL2 research group (mul2.polito.it) with the University of British Columbia and the University of Washington concerning the study of process-induced deformations and residual stresses in composite materials.
She joined the SGAC community recently due to her interest in the space field from an engineering point of view and she is also inspired by the shared values of space sustainability, gender equality and inclusivity promoted in the space sector. As a member of the Italian Association of Aeronautics and Astronautics (AIDAA), she is involved in the organization of the IAC 2024 in Milan.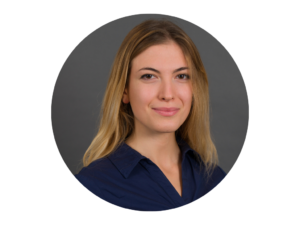 Alessandra Capurro is from Italy, but is finishing her master in aerospace engineering in Switzerland. She has been focusing on environmental sustainability and strives to contribute in making the space sector more sustainable.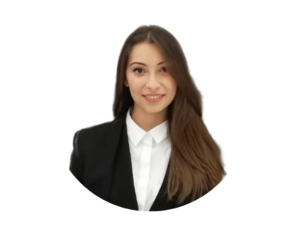 llaria is finishing her study in Building and Architectural Engineering at the Politecnico di Milano. During the university years she participated in to many extra curricular activities and thanks to one of them, helded with the collaboration of the Politecnico di Torino, she discovered her interest for the Space Architecture. In her thesis work, she is studying automation systems in the construction industry through the use of Additing Layering Manufactoring in combination with In-Situ Resource Utilization (ISRU), to build structures on the lunar surface.
Studying in an international setting, she developed a strong collaborative spirit based on sharing multidisciplinary knowledge to solve complex problems. She has also taken Leadership courses to better understand the dynamics within a team and team management as she aspires to work on international projects.
In parallel with her studies, she worked at a communications agency in Milan and had the opportunity to deepen her interest in science communication and outreach also through social media. She dedicated to numerous volunteer activities, especially with children to introduce them closer to the world of technological development and the STEM field. She is currently a member of SEDS Italy, working in the team in charge of Cultural Affairs. Also, as a member of SGAC, she is in the organization of the 4th ISSC.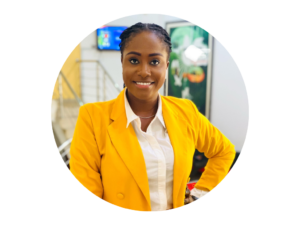 Chidimma Oruche, an alumna of the prestigious International Space University is a data scientist and is currently undergoing a software engineering program at ALX Holberton. She is an accomplished and enthusiastic communications professional with experience managing social media, marketing and PR functions, to promote corporate programs and services.
Her passion for space can be tracked to her internship days at the Strategic Space Application unit of the National Space Research and Development Agency (NASRDA), the National Space Agency of Nigeria. This has further feathered into other engagements in the space sector. She is currently on the organizing team of the 4th Italian Space Startup Competition and the 6th African Space Generation Workshop and has collaborated in other projects/events such as SGx2021 at SATELLITE 2021, 3rd, 4th and 5th African Space Generation Workshops and other webinars and space panels and belongs to the Space Technology for Earth Application (STEA) and the Space, Safety and Sustainability (SSS) project groups.
As a multi – experienced individual, Chidimma has carried out projects as a trained Environmental Engineer in oil spillage clean-up, environmental health and safety, Environmental Impact Assessment (EIA) and land reclamation. She is interested in seeing a safer world and hence engages in addressing climate change, global warming, air and water pollution and environmental sustainability and helping out with proper objects recycling and waste disposal.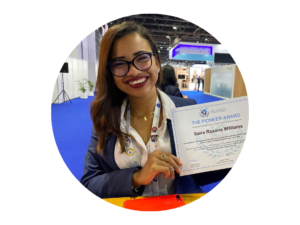 Roxy Williams studies Software Engineering in ULACIT – Latin American University of Science and Technology in Costa Rica. She is currently the National Point of Contact (NPoC) for Nicaragua. Roxy received the SGAC Pioneer Award 2021 and also the NPoC of the year for the North, Central America and the Caribbean region in SGAC for her contributions in SGAC and the space sector. She was also selected as a student Scholar for the Grace Hopper Celebration, the largest gathering of women in computing. Currently she is working as a lead of the Command & Data Handling and Comms subsystems on a Mercury Sample Return Mission Design for the SGAC Space Exploration Project Group RAISE team. Roxy is the president of the Society of Women in Space Exploration Costa Rica. She is a young female passionate about space, who is driven by diversity and inclusion and who strongly promotes space education in her homeland Nicaragua.
Roxy worked on a CubeSat design with the Brazilian National Institution of Space Research – INPE, she worked on the design of a Lunar Hospital using Lava tubes during her virtual Analog Astronaut training. She recently co-designed, supervised and produced a web app solution to determine the safest and most suitable sites for shelters for the Caribbean coast in Nicaragua. The team used Sentinel-1, elevation and land cover derived from FAO's SEPAL cloud platform and Google Earth Engine to derive low, medium and high shelter suitability.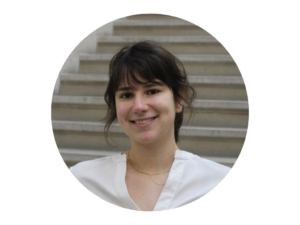 Lola is an international Law Student at the University of Strasbourg in France. In order to complete the second year of her Master's degree, she is currently doing an internship at the International Court of Justice, in The Hague. This experience in the Information Department convinced her that Law and Public Relations are deeply connected, especially within international organizations, and she wishes to pursue this field. Her recent discovery of Outerspace Law made her passionate about the Space sector. She naturally got interested in the impressive impact of the SGAC on the aerospace field for students and young professionals. She is very enthusiastic to contribute to its work by joining the Media & Communication Team for one of its events and is looking forward to discovering the next generation's innovations for the future of Outerspace.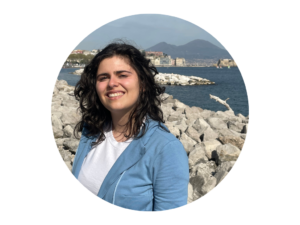 Claudia is an Aerospace Engineering student at the University of Napoli "Federico II". She plans to graduate with her bachelor's degree in July 2022 and continue her studies focusing on Space Engineering. Her main fields of interest are space mission design, orbital mechanics, and attitude and control systems.
In the last year, she has taken part in a number of international activities, including ESA's Fly a Rocket! programme and various SGAC projects, and presented at multiple conferences such as the 4th Symposium for Space Educational Activities (SSEA) and the 25th ESA Symposium on European Rocket & Balloon Programmes and Related Research.
She is also president and founder of SEDS unina, the brand-new Students for the Exploration and Development of Space (SEDS) delegation at the University of Napoli. Claudia and SEDS unina will oversee the logistics and local organisation of ISSC4.