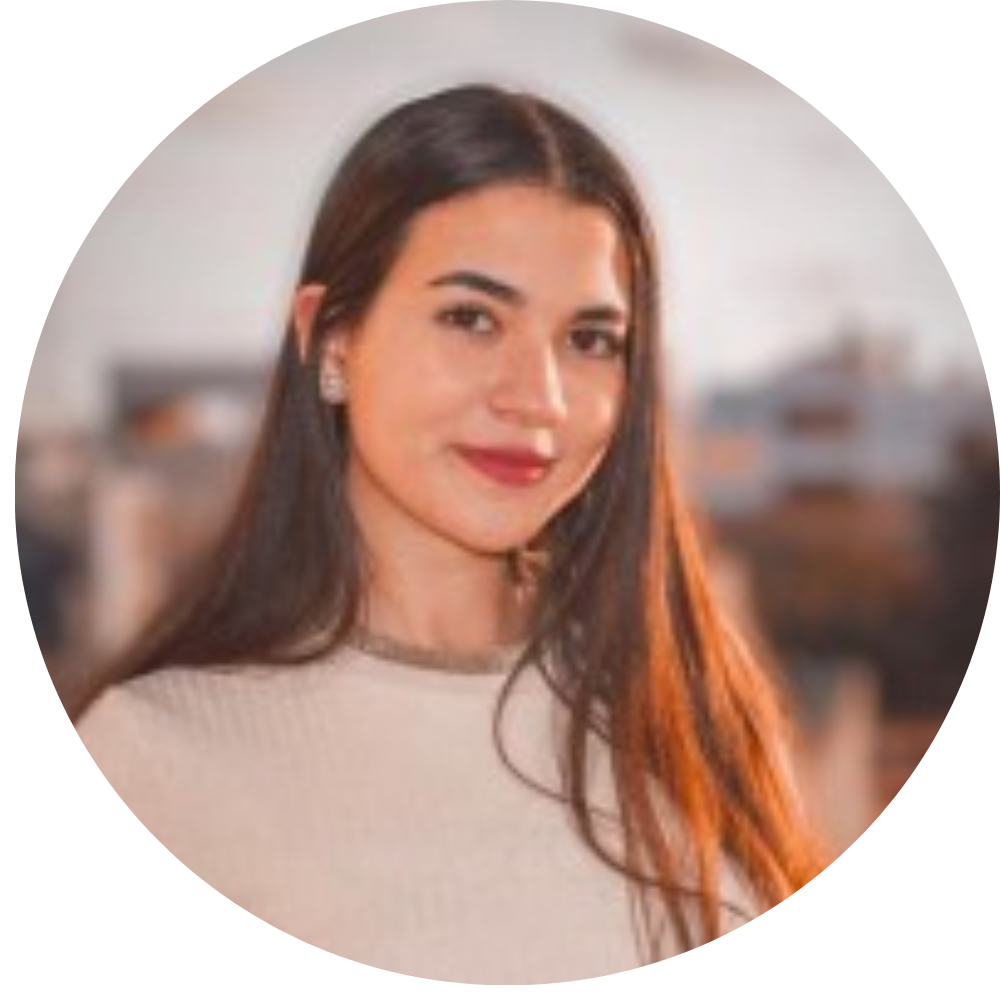 Event Manager
Wijdane Benani
Wijdane Benani is the National Point of Contact of Morocco for the Space Generation Advisory Council (SGAC), a Space Camp alumni, and an Aerospace Engineering student at the International University of Rabat, Morocco.
Apart from her field of study, she is very passionate about community service, leadership, and bringing the benefits of the space industry and technology to humanity. From passion to action, she joined the Space Generation Advisory Council Small Satellites Project Group. She also worked on different projects to inspire youth, encourage diversity in STEM fields, and promote SDGs. After helping in the organization of the SpaceGen United Congress, SGAC's first online congress, and the Space Generation Congress 2021 in Dubai, Wijdane is now very excited to be organizing the 6th AF-SGW.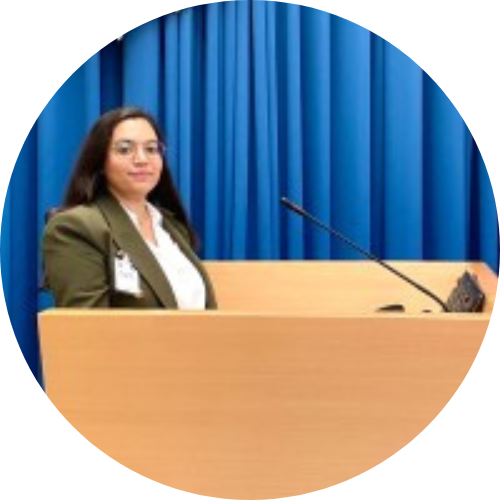 Deputy Event Manager
Imane El Khantouti
Imane El Khantouti is a Space Systems Engineer and R&D projects manager developing CubeSat Payloads currently in "Centre Spatial Universitaire de Grenoble (CSUG)" In University Grenoble Alpes, France. She holds an Aerospace engineering degree from  the International University of Rabat, Morocco.
Imane is serving as the National Point of Contact for Morocco for Space Generation Advisory Council since 2018 and as Commercial Space Project Group Co-lead since late 2021. She has played an organizing role for the Global Conference on Space for Emerging Countries on the Space Generation Advisory Council – International Astronautical Federation (SGAC-IAF) youth workshop. Imane is one of the 10 under 30 best Africans in the Space industry and one of the 6 most innovative young Arabs. Her aim is to find solutions for the African socio-economic issues (Drinkable water, disaster management and Education) through space applications, entrepreneurship and make the African market space faring.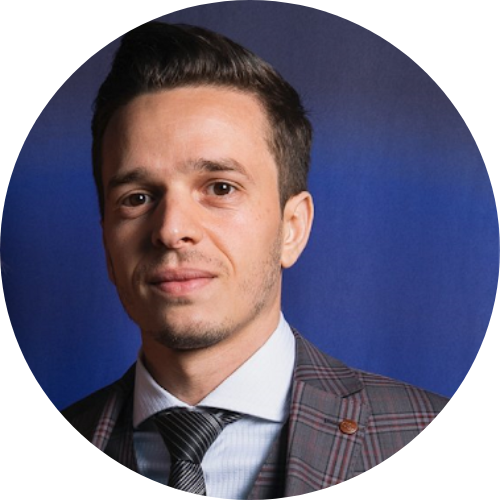 Sarhan Zerouali
Sarhan Zerouali is a consultant engineer, at Capgemini Engineering Belgium, responsible for the coordination of MAIT activities (Manufacturing, Assembly, Integration, Testing) for SABCA's Thrust Vector Actuation System on two stages of the new Ariane 6 launcher: the Solid stage (S-TVAS) for the P120C solid rocket boosters and the Upper-Liquid Thrust Vector Actuation Subsystem (UL-TVAS) for the re-ignitable cryogenic upper stage. He is an aerospace engineer, aerodynamicist, and a Geographic Information System (GIS) enthusiast. He received his MSc. in Aerospace Engineering from the University of Applied Sciences in Wiener Neustadt (FHWN), Austria.
His first MSc. in Mechanical Systems Engineering was from École Nationale Supérieure d'Électricité et Mécanique and then worked as a Product Support Engineer from 2014 until 2017 at Zodiac Aerospace. The main task consisted of the preparation of necessary documentation for the improvement of Galley & Stowage products, namely: Vendor Service Bulletins and their subsequent 3D/2D CAD models , etc. All in compliance with Zodiac Galley Europe Customer Technical Specifications and EASA Design Organization Approvals. He also believes tha Space Technologies are a great asset to slow down Climate Change."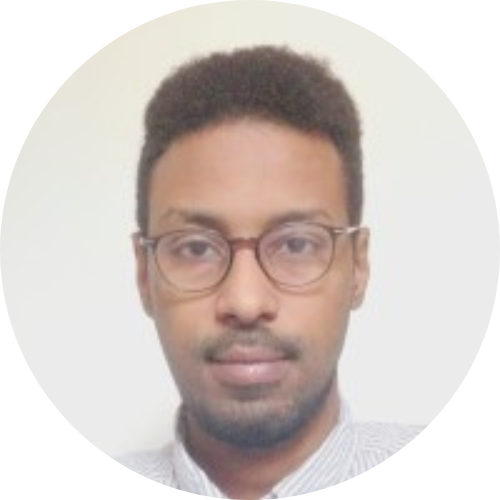 Abubker Fadl
An enthusiastic Space engineering student from Sudan. Motivated to learn, grow, excel in and contribute to the development of the Space Sciences, Education and Technologies sectors in my country and the African region.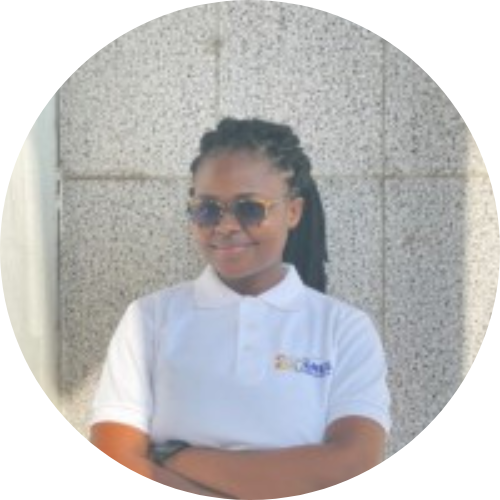 Lily Rospeen
Lily ASONGFAC is an Electrical and Electronic Engineer and a space enthusiast with skills in designing and analyzing space missions. She has been contributing to the promotion of STEM since her undergraduate days and is now specifically supporting young students to gain interest in the space sector. Lily aspires to become a Space Systems Engineer and want to use every knowledge gained to push the space sector in Africa forward through her contributions.
Lily is part of the Space Hero team, in charge of strategic partnerships and representing Space Hero in Africa. She is a member of the Space Generation Advisory Council and volunteers with the NPoCs of Cameroon to organize space events. She is an Open Cosmos Academy Ambassador and was trainer at the space missions design workshop organized by SGAC Cameroon. Lily has an interest in space education for children and is presently working on her Aerospace Baby project, where she carries out outreach events teaching kids about space. Lily is a bureau member at Women in GMES & Africa where she is in charged of youth engagement, to get young girls interested in the space sector, specifically in Earth Observation.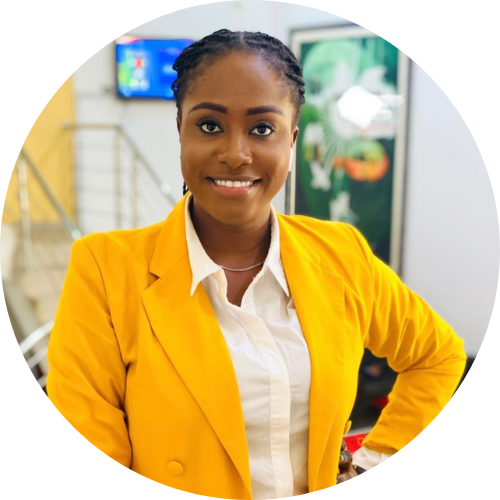 Chidimma Oruche
Chidimma Oruche, an alumna of the prestigious International Space University is a data scientist and is currently undergoing a software engineering program at ALX Holberton. She is an accomplished and enthusiastic communications professional with experience managing social media, marketing and PR functions, to promote corporate programs and services.
Her passion for space can be tracked to her internship days at the Strategic Space Application unit of the National Space Research and Development Agency (NASRDA), the National Space Agency of Nigeria. This has further feathered into other engagements in the space sector. She is currently on the organizing team of the 4th Italian Space Startup Competition and the 6th African Space Generation Workshop and has collaborated in other projects/events such as SGx2021 at SATELLITE 2021, 3rd, 4th and 5th African Space Generation Workshops and other webinars and space panels and belongs to the Space Technology for Earth Application (STEA) and the Space, Safety and Sustainability (SSS) project groups.
As a multi – experienced individual, Chidimma has carried out projects as a trained Environmental Engineer in oil spillage clean-up, environmental health and safety, Environmental Impact Assessment (EIA) and land reclamation. She is interested in seeing a safer world and hence engages in addressing climate change, global warming, air and water pollution and environmental sustainability and helping out with proper objects recycling and waste disposal.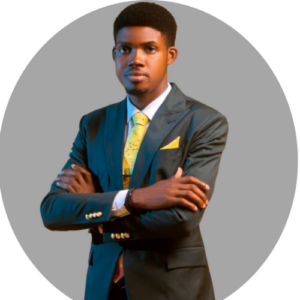 Victor Dennis
Victor Dennis is a  Physics Electronics graduate from the Federal University of Technology, Akure with interests specifically in Scientific Research, Aerospace and digital marketing fields. As a goal-oriented Aerospace Enthusiast with an optimistic approach toward the future, he seeks a wider means to gain more knowledge and contribute to the productivity of my environment and community at large. In 2018, he participated in the NASA space apps challenge in which his team provided solutions to space-related problems. Also in 2018, he joined SGAC and also participated in the Google Development Festival as a coordinator, he supported the organisational committee in ensuring the effective coordination and productivity of the event. In 2019, he worked as a Technical Assistant intern at Total Energies, Nigeria where he was able to set up and maintain contracts and procurements activities and tasks between the company and contracted staff from partnering companies. In the same year, he worked as an Instrumentation Engineer at EGINA FPSO which is an offshore oil production vessel. In 2021, He became an active member of SGAC as I worked as the first remote intern in the organisation and he I worked with the Executive office to ensure the productivity of the organization by completing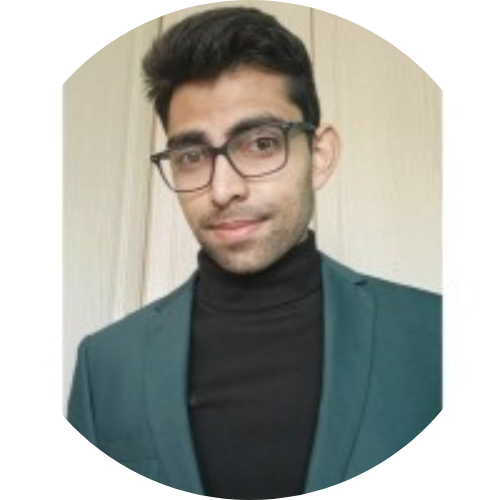 Maheen Parbhoo
Maheen is currently an Analyst, in the Space Technology Programme, at the Research Institute for Innovation and Sustainability, RIIS. At present, he is working in conjunction with the Karman Project, researching the history of space activities across Africa and the development of a sustainable Pan-African space economy. He also has a keen interest in the Space Tech start-up ecosystem in Africa. Prior to his role as an Analyst, Maheen spent two years as a research scientist studying a novel proof of concept electric propulsion system, specifically adapted for the nanosatellite platform. In November 2020, he was appointed as the SGAC National Point of Contact (NPoC) for South Africa. During his tenure as NPoC, he served as the co-event manager for the 5th African Space Generation Workshop (AF-SGW) and as a Delegate Team Lead for the 7th South American Space Generation Workshop (SA-SGW). Maheen holds a bachelor's degree in Astrophysics and a master's degree in Physics (specializing in experimental plasma physics), both from the University of Witwatersrand. He hopes to contribute his enthusiasm, knowledge and experience towards projects and initiatives aimed at growing the space sector across Africa and the world at large.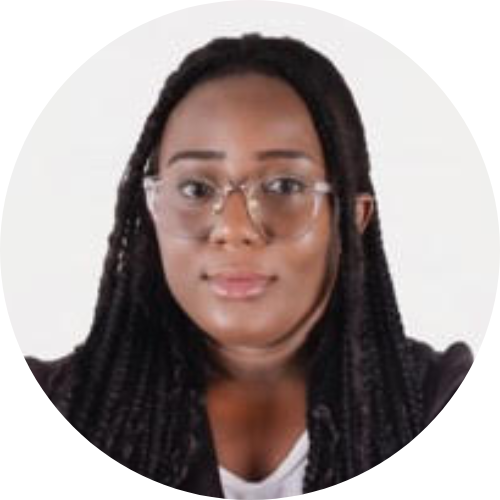 Ekue Johanne
Johanne Ekue is an intern Analyst at the Research Institute for Innovation and Sustainability(South Africa) and an Aspiring data analytics for AI for Earth. She is an executive secretary member of SGAC. She is an active member of the Space Generation Advisory Council and was recently assigned as a delegate team member for the Space Generation Congress. Prior to that, she served as a delegate team member for the 5th African Space Generation workshop and as the delegate team leader for the 6th South American Space Generation Workshop. In addition to this, She is an advocate for Women in Physics in Ghana and Genuis in Africa.
Johanne believes that space and outer space is a timeless topic, thus she wants to inculcate deep learning and space to discover to help understand the cosmos. We exist because the cosmos exist.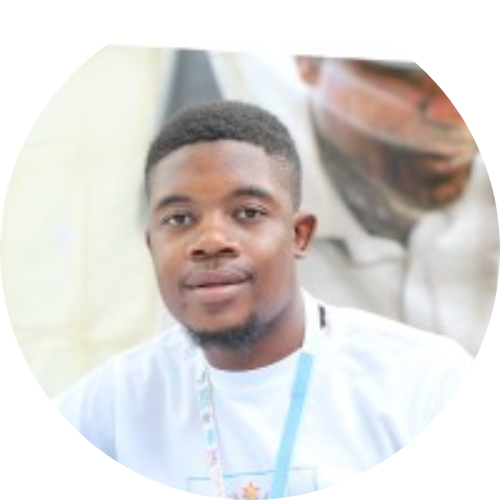 Matingo Kumbirai
Kumbirai is an innovative student studying toward a bachelor's degree in Surveying and Geomatics and is currently serving as Zimbabwe's National Point of Contact with the SGAC. Kumbirai is the founder of African Surveyors Connect, a non-profit and youth-led organization that serves to develop, nature, and build the skills and professionalism of youth through geospatial technologies in Africa and has also worked on quite a number of innovative projects and initiatives that are aimed at building youth capacity. 
Kumbirai has also used his knowledge and skills to volunteer for national and international organizations some of which include: 
the Ministry of Health in Zimbabwe during the COVID19 pandemic by applying GIS-based Health modeling systems 

the Volunteer Community Surveyor Program (VCSP), a collaborative global outreach program for FIG Young Surveyors to volunteer their time for humanitarian and environmental causes.  

Students for the Exploration and Development of Space (SEDS-Zimbabwe) a team of students passionate and innovative about space exploration and development. 
Kumbirai believes in the future of geospatial technology and space applications in achieving the global sustainable development goals by the year 2030. He has also scoped several awards in line with youth innovation, advocacy, and sustainability over the years. He enjoys mentoring various youth groups in his country during his free time.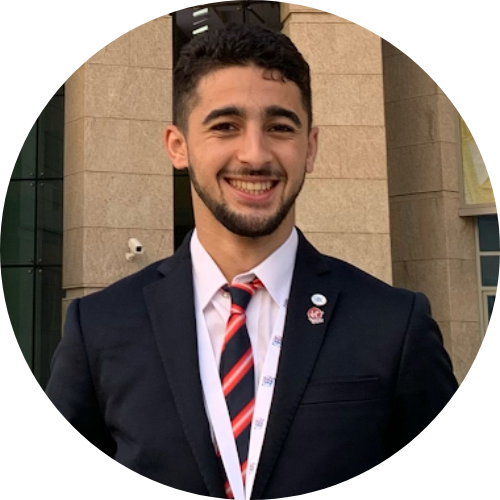 Fahd Moumni
Double international engineer in Materials and Mechanical & Space Systems from France and Japan respectively. Born in Casablanca, Morocco and speaker of Arabic, French, English, Spanish, German and Japanese. Fahd participated in the BIRDS-5 project at the origin of the first satellites of Uganda and Zimbabwe. He also received the Emerging Space Leaders Award from the IAF for the 72nd edition of the IAC in Dubai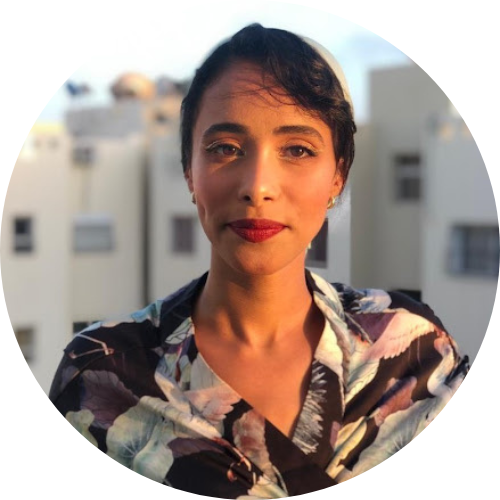 Zahra Okba
Zahra Okba holds a Master's degree in environmental biology from the University Ibn Zohr, Faculty of science Agadir (Morocco), and is currently a Ph.D. student in Biological Oceanography through satellite data and remote sensing at the University Ibn Zohr, Faculty of science Agadir (Morocco).
She is a part of the Space Technology for Earth Applications project group of the Space Generation Advisory Council. She participated with her team in the project group of "Farming by Satellite prize 2020" and won the third prize.They founded AIOFAR where she serves as the Chief Scientist Manager.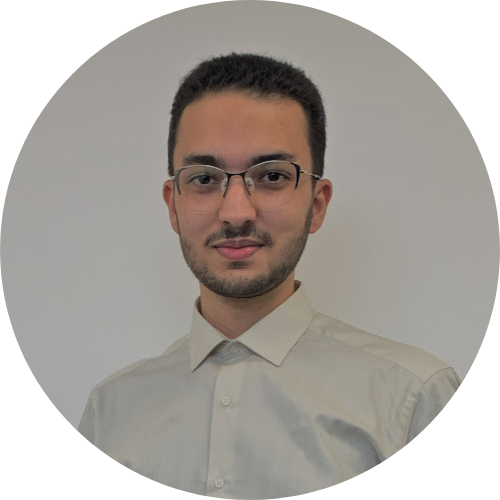 Hassan Fedoul
Hassan FEDOUL, 20 years old Moroccan student and currently studying general engineering at Ecole Centrale Casablanca that he joined after 2 years of intensive mathematics and physics studies and successfully passing a highly selective exam.
Hassan is very passionate about the space industry and astronomy; he's also totally convinced of the deep impact of this domain in human development. To this end, he has participated in various scientific and humanitarian projects while highlighting his cultural, academic, and relational competences.
Now, Hassan is thrilled to be part of the 6th African Space Generation Workshop team
Yassir Debbah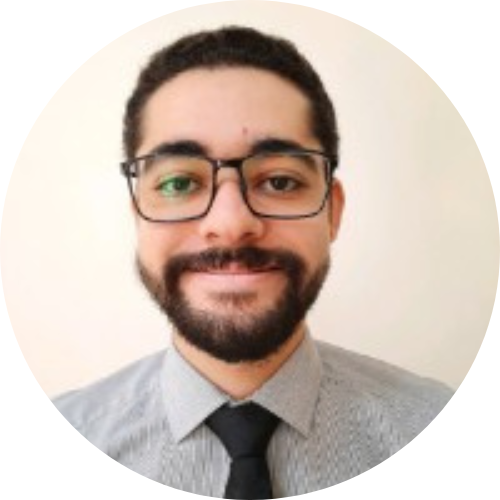 Yassir Debbah is a graduate of the International University of Rabat, Morocco, where he majored in Aerospace Engineering. His interest in space exploration began in the fall of 2020 when he had the opportunity to enroll in an abstract submission with the SGAC.
Driven by his eagerness for knowledge, he takes pride in providing the best solution possible. As an engineer, his goals include making Africa better and self-sustained. In addition to being a student, Yassir has been recognized by his colleagues for his extraordinary commitment to research papers and projects.