9TH ASIA-PACIFIC SPACE GENERATION WORKSHOP
18 – 19 November 2023
Bengaluru, India
"Sustainable development of Asia-Pacific NewSpace ecosystem"
The Asia-Pacific NewSpace ecosystem is currently going through significant changes as a result of the space sector's transition, which is being fueled by increased investment, predominant private players involvement, and the emergence of NewSpace businesses with cutting-edge plans and revenue streams. Private players are taking center stage in this new ecosystem as they strive on doing space business independently of governments in the long run.
Asia's spacefaring nations have autonomously established their own strategies and ecosystems for space operations that are entrenched in their dominant political, commercial, and economic regional landscapes. Therefore, the time has come to address the space ecosystem from a technological, commercial, and socioeconomic perspective with a goal to facilitate the sustainable development of the NewSpace ecosystem in the Asia-Pacific region.
This year, the 9th Asia-Pacific regional SGAC event is happening in Bengaluru, the Aerospace hub of India. Bengaluru has a huge number of aerospace PSUs and start-ups that support the NewSpace ecosystem.
An official side-event of: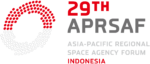 Countdown to
9th AP-SGW 2023
Interested in Sponsoring AP-SGW? 
For questions related to sponsorship please contact:
Rishin Aggarwal, Event Manager  –  [email protected]  |  +91 82880 12380
Gracio Joyal Lobo, Deputy Event Manager  –  [email protected]