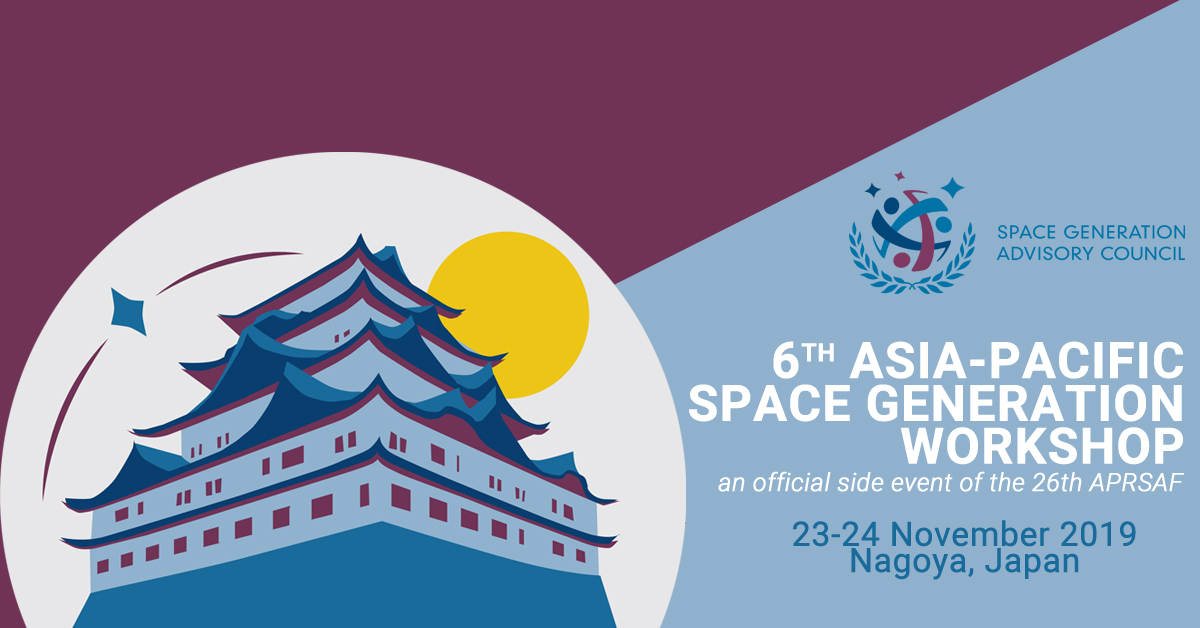 Registration to the AP-SGW 2019
| | |
| --- | --- |
| Application Open: |  1st August 2019 |
| Application Close: |  2̶5̶t̶h̶ ̶A̶u̶g̶u̶s̶t̶ ̶2̶0̶1̶9̶  15th October 2019 |
Fees*:

Young Professionals: $65 (USD)
Students: $40 (USD)

Accepted delegates will receive a confirmation e-mail with a link to proceed with the fee payment
*including 2 lunches, 4 coffee breaks and 1 dinner. 
---
Scholarship
Call for applications to the Asia-Pacific Space Leaders Award now closed.
The Asia-Pacific Space Leader Award aims to recognise SGAC members for their contributions to the space field in Asia-Pacific as well as to provide opportunities to talented individuals to attend the 6th Asia-Pacific Space Generation Workshop (6th AP-SGW) from the 23rd – 24th November 2019 to be held in Nagoya, Japan.
This award will cover round trip travel costs up to 500 dollars (USD) to attend the Asia-Pacific Space Generation Workshop via economy airfare, accommodation, and visa costs for 4 awardees.
| | |
| --- | --- |
| Application Open: |  1st August 2019 |
| Application Close: |  2̶5̶t̶h̶ ̶A̶u̶g̶u̶s̶t̶ ̶2̶0̶1̶9̶  15th September 2019 |
Please note that Scholarship applicants also need to register to the workshop (see section above).  
Note: You must be logged in to access the registration page. Please log in or create an account