Keynote Speakers
Mr. Takuya Onishi (Astronaut, Japan Aerospace Exploration Agency)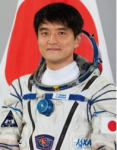 Takuya Onishi was born in 1975 in Tokyo. He received a Bachelor's degree in March 1998 from the department of Aeronautics and Astronautics, Faculty of Engineering, the University of Tokyo. He joined All Nippon Airways Co., Ltd. (ANA) in April 1998. From June 2003 until his retirement in March 2009, he worked as a co-pilot of Boeing 767 in ANA's Flight Crew Center.
He was selected as an astronaut candidate by Japan Aerospace Exploration Agency (JAXA) in February 2009, and joined JAXA in April 2009. In November 2013, he was assigned as a crewmember for the ISS Expedition 48/49 mission. From July to October 2016, Onishi stayed on the ISS for 113 days as a flight engineer for the Expedition 48/49 mission. Onishi maneuvered the Space Station Remote Manipulator System (SSRMS) and became the first Japanese astronaut to capture the Cygnus spacecraft in space. He built a new experimental environment in Kibo and conducted many experiments for both JAXA and International Partners.
Neevy van Laningham (U.S. Department of State)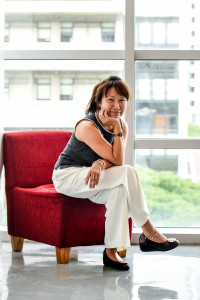 Neevy van Laningham covers a broad space portfolio of diplomatic efforts focused on bilateral and multilateral civil space policy cooperation in the Asia-Pacific region. In this role, she headed the Bureau's efforts to develop new bilateral space dialogues with the Republic of Korea, Thailand, Vietnam, Indonesia, Malaysia, the Philippines, and Sri Lanka, as well as expanded cooperation in multilateral bodies such as the Asia Pacific Regional Space Agency Forum.In addition to spearheading new bilateral cooperation on the use of earth observation satellite data to address environmental and other issues in Southeast Asia, Neevy initiated and coordinated with Vietnamese counterparts on space-based maritime domain awareness programs to counter illegal fishing, the drugs trade, and other smuggling operations in the seas surrounding Vietnam's exclusive economic zone. This latter effort has resulted in collaboration between the U.S. Pacific Command and Vietnamese counterparts which became one of the key outcomes of Secretary Kerry's Safe Ocean Network initiative in 2016. Neevy's previous State Department postings included Beijing, China, Bangkok, Thailand, and Phnom Penh, Cambodia. Prior to that time she was the Peace Corps Overseas Training Officer and also served as a Peace Corps volunteer in Togo, West African in the 1980's. She completed two years of post-graduate work in Cultural Anthropology and holds a B.A. degree in Political Science/International Relations from Whittier College.
Subject Matter Experts
WG 1: Space Debris Management: a common threat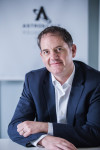 Mr. Chris Blackerby
Group COO & Director, Astroscale Japan
Chris served as the NASA Attaché for Asia, the senior space policy official in the US. Embassy Tokyo, from 2012-2017. In that capacity he identified multiple opportunities for cooperation in the region; served as strategic space advisor to the US Ambassador to Japan and senior US
Government officials; acted as an official intermediary between NASA and its partners in Asia in negotiating agreements and resolving disputes, and participated in numerous outreach events highlighting NASA activities. Chris began working for NASA as a Presidential Management Fellow in 2003. While at NASA he was a leader in forging international cooperative partnerships around the world in the fields of Earth science, space science, and human space exploration. From 2005- 2007 Chris was the Executive Director of the NASA Advisory Council, which provided advice to senior NASA officials on future policies and plans. Chris received a BA in History and Education from the University of Richmond (Va.) in 1995 and an MA in International Relations from the University of Rhode Island in 2002. In 2009 Chris earned an MBA from the McDonough School of Business at Georgetown University.
WG 2: Robotics as a precursor to return to the Moon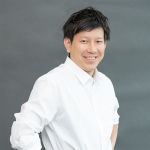 Mr. Taro Asazuma
Manager, Marketing & Sales / Manager, Human Strategy, ispace
Mr. Asazuma holds a B.S. of Aerospace Engineering in 2006 from Texas A&M University. Taro Asazuma was one of the starting members of the AggieSat lab and had a research project with NASA and Air Force Research Lab. He founded a Students for Exploration and Development of Space (SEDS) chapter at Texas A&M University. Figuring out how Ansari X-Prize was hold in the US apnd the way of commercialization of Space Exploration. After graduating from university, he worked for the FAA DER office in CA, USA. After coming back to Japan, he became the co-founder of White Label Space Japan with Mr. Hakamada CEO for the Google Lunar X-prize. In Japan, having 12years experience in a major advertising agency for the Sales department and also the Human Resource department. The main clients were the electric industry, apparel industry, entertainment industry, and automotive industry for making TVC, marketing strategy, and PR strategy, etc. He joined ispace from 2019 May for business development and human strategy.
WG 3: Potential of Satellite Industry in Asia-Pacific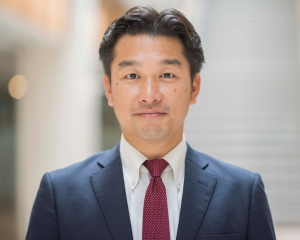 Prof. Naohiro Kohtake
Graduate School of System Design and Management, Keio University
Naohiko Kohtake graduated from Graduate School of Science and Technology, Keio University in 1998 and entered National Space Development Agency of Japan (NASDA), where he carried out R&D for the H-IIA rocket and was also involved in its launch. After spending time as a visiting researcher at European Space Agency (ESA), he became an associated senior engineer at Japan Aerospace Exploration Agency (JAXA) in 2006. He was responsible for the integration of independent verification and validation of software installed on the International Space Station and various satellites, as well as being involved with NASA and ESA on international collaborations relating to software installed on spacecraft. He joined Keio University as an associate professor in 2009, and a professor in 2018. He has also served in roles such an advisor for the High Performance Strategy Division, Japan Sports Council. He is a steering committee member of Multi-GNSS Asia, and holds a Project Management Institute (PMI) Project Management Professional (PMP) certificate. He is also an adjunct professor at Asian Institute of Technology. He obtained a PhD from the Keio University Graduate School of Media and Governance in 2005.
WG 4: Women in Space: Gender Balance in the Space Sector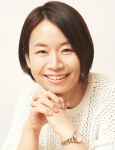 Ms. Lena Okajima
ALE Co., Ltd CEO
Lena Okajima holds a Ph.D in Astronomy Science from the university of Tokyo. She founded the Japanese space entertainment company, ALE Co., Ltd in 2011. ALE's mission is to 'Make Space closer. For all of us. Together.' and aims to contribute to the fields of entertainment, space technologies, atmosphere and aerospace sciences. ALE is focusing on the efficient use and transfer of technology and knowledge to other and broader fields.
Panel Sessions
Panel Session 1: International cooperation in Asia-Pacific
Cooperation in space sector is important to get significant benefits to Asia-Pacific as a region. It has major benefits such as it saves money, generates diplomatic prestige, increases political sustainability and enables workforce stability. Asia-Pacific cooperation will be useful in the areas of space exploration, satellite developing and launching and specially when conducting large-scale space projects and missions. This panel discussion will focus on possible areas for cooperation within Asia-Pacific countries and the value they bring to the region.
Mr. Yusuke Muraki (JAXA)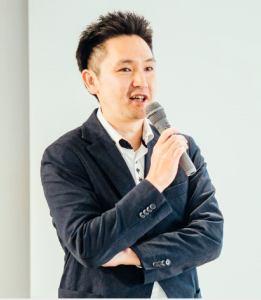 Yusuke Muraki is Associate Senior Administrator, Human Resources Department of Japan Aerospace Exploration Agency (JAXA). After working for the International Space Station (ISS) program in JAXA for six years, he was seconded to Asian Development Bank (ADB) from 2011 to 2015. He played a leading role in introducing satellite applications in various countries in AP region. From 2015, in the Mission Planning Department of JAXA, he developed various new concepts of satellite missions such as Asian Small Precipitation Radar Constellation (ASPRC). He also designed JAXA's new program, "JAXA Space Innovation Through PARtnership and Co-creation (J-SPARC)", which is JAXA's joint R&D project to develop innovative technologies and new space related businesses with private companies. Now, he is dispatched from JAXA to Space Development and Utilization Division of Ministry of Education, Culture, Sports, Science and Technology(MEXT) of Japan and in charge of planning and coordination of satellite programs and industrial promotion of space sector. He was also an active member of SGAC as the Regional Coordinator of Asia Pacific Region (2013-2015) and kicked off AP-SGW in 2014. He won the Young Space Leaders Recognition Programme of IAF in 2014.
Dr. Anna Moore (InSpace)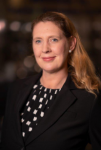 Professor Anna Moore is a major force driving Australia's strategic direction and R&D agenda to grow our space capabilities and industry. As Director of InSpace, she sets the vision and strategy for space-related activities at the Australian National University, including satellite and space mission design, manufacture and testing, space-ground communications, Earth observations, space situational awareness, and space medicine, law, and commerce. Professor Moore also directs the Advanced Instrumentation and Technology Centre at Mount Stromlo Observatory. Following a distinguished research career at Caltech and other astronomy institutes around the world, Professor Moore joined ANU in 2017. She served on the Australian Government's space expert reference group to form the Australian Space Agency. As a consultant, her expertise has also been valued by NASA, the US National Science Foundation and the Scientific Committee on Antarctic Research. Professor Moore's special interests are in astronomical instrumentation, Antarctic astronomy, and transient infrared astronomy.
Panel Session 2: Promoting Space Education in Asia-Pacific
With space industry development taking off across the Asia-Pacific, how do we promote education to an expanding number of aspiring space professionals, at the same time as raising awareness to the wider community, to the benefits of space technology and utilisation? In today's generation, an array of platforms are already available and space education activities from various sectors, academia, government and industry, are implemented which have boosted many space careers. This panel will focus on effective space education efforts from the recent past and how we might learn from them to create new space education initiatives and overcome current challenges in the promotion of space education.
Dr. Norilmi Ismail Amilia (Universiti Sains Malaysia)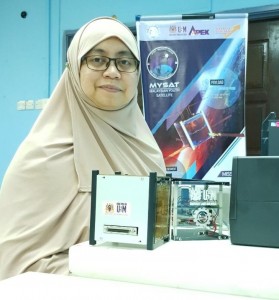 Norilmi Amilia Ismail is a senior lecturer in Universiti Sains Malaysia (USM). She was graduated in Aerospace Engineering from Universiti Sains Malaysia in 2004. After two years working in automobile Industry, her interest in Aerospace made her leave the industry and further her study at the University of Glasgow, United Kingdom for MSc and PhD. She started her teaching in USM in early 2011 and drove her passion for teaching to gain the interest of the undergraduate students to the space field. She is actively involved in the outreach program organized by the university and local community in space education in Malaysia and become the first President for Malaysia Space Initiative (MiSI) an NGO to educate Malaysia about Space. She believes experience is the best teacher and student learns more through it. The space education shall propel the interest of the pupils and university student towards the science and technology She also believe; all nations should be together, creating the awareness on the importance of the space in this world and giving a chance for all to share and experience the benefits of space technology for our daily life.
Dr. Tai Nakamura (JAXA, Tokyo University of Science)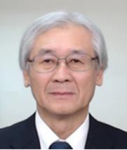 Dr. Tai Nakamura has obtained his bachelor's, master's, and doctor of Engineering (Aerospace) at the University of Tokyo and Master of Science (Aero & Astro) at Stanford University. He has experience of 33 years of service as a researcher & developer of space systems in the Japan Aerospace Exploration Agency (JAXA). He has an educational experience at the Asian Institute of Technology from 2016 to 2019 to teach Space Technology to graduate students from Asian countries. His research themes were in avionics system of rockets, Dynamics & Control of spacecraft, Utilization of the International Space Station and the current interest is the utilization of drones for environment protection and disaster monitoring.
Dr. Hiroaki Akiyama (Wakayama- University, Chiba Institute of Technology, Cabinet Office of Japan)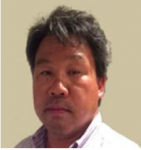 Dr. Hiroaki Akiyama is Professor at the Institute for Education on Space Wakayama University, Principal Research Scientist of Planetary Exploration Research Center, Chiba Institute of Technology, and Executive Advisor of National Space Policy Committee Cabinet Office, Japan.
In the 1990s, he participated in the Hayabusa small body survey project and the Kaguya lunar project, and was involved in the study and planning of these future missions. However at that time, the economy of Japan was stagnating and he witnessed a bureaucratic process that delayed decisions on large-scale projects. In order to change such a situation, there was an urgent need to develop human resources who could open up the frontier by making decisions and taking actions on their own. He started "Noshiro Space Event" with Mr. Nakamura, now the president of Axelspace, a Japanese satellite venture company, in 2005. In the event, every student was given the opportunity to try to launch their own rocket and test their Can-sat. He also started "Can-Sat Koshien" and "Rocket Koshien" for high school students in 2007. Additionally, he developed 3 other test sites throughout Japan and a total of 9000 students have already experienced practical project management in the joint experiment fields. They have been earning not only about technology and project management but also how to coordinate with local communities and the government. Now many of these students are active in the space venture industry in Japan. For example, the president of Inagawa and many members of Interstellar Technologies, a leading rocket venture company, are students of Dr. Akiyama. He has been involved in Japan's space policy since 2008. His committee has changed competent authorities of Japanese space development from the MEXT to the Cabinet Office. This policy has enabled Japan to promote space development as a diplomatic tool for the Prime Minister. The committee has worked out a system to attract private-sector and foreign investment to develop Japan's space program, which is conducted at the government's expense. Space education is one of the important merchandise for foreign nations and he is working at the Cabinet Office for international cooperation.
Mr. Garvey McIntosh (NASA)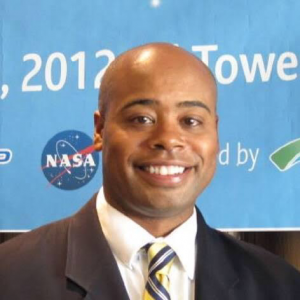 Garvey McIntosh is currently the NASA Attaché based at the U.S. Embassy in Tokyo. He is responsible for the coordination of NASA's programs with Japan and other countries in the Asia Pacific Region. Since joining NASA in the Office of International and Interagency Relations (OIIR) over 15 years ago, he has supported international cooperation on the Space Shuttle and the International Space Station, high-energy physics and astronomy, and collaboration with India on the Chandrayaan-1 lunar mission. He also played a major role in the formation and work of the 26-member nation International Forum for Aviation Research (IFAR). Garvey has served as the OIIR Europe Team lead for India, France, and the U.K. He also served as the Executive Officer to the former NASA Deputy Administrator Lori Garver. Prior to joining NASA, Garvey studied economic policy and language in Vietnam as a distinguished Boren Fellow, and spent 4 years in Nagasaki, Japan, where he taught English. He received his graduate degree from the Monterey Institute of International Studies in California and his undergraduate degree from Northeastern University in Massachusetts.