Alexandra Jercaianu (Romania)
Event Manager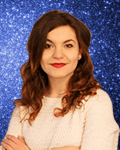 An International Security Master's degree graduate from SciencesPo Paris, Alexandra joined the space sector in 2015 when she took up the position of Project Administration at Eurisy, an association of space agencies tasked with raising awareness on the benefits of satellite-based services for society. In her current position, Alexandra manages Eurisy external communications and events aiming to stakeholders across the space value-added chain together with public authorities and non-space SMEs to exchange know-how and good practices on operational and potential uses of satellite technology in various sectors. An avid traveller, she enjoys discovering new cultures and collecting stories from the people she meets.
Corina Stiubei (Romania)
Deputy Event Manager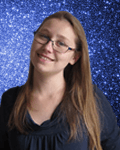 In August 2013 Corina was appointed National Point of Contact for Romania, position which she has been occupying ever since. In the context of this extra-curricular activity, Corina was elected team leader two years in a row for the Find an Asteroid International Search Campaign, coordinating a team of 5 including herself, with teammates from Vietnam, Brazil, Russia and Ukraine. In April 2014, Corina joined the European Space Expo team as local support and booking coordinator for schools in Craiova and Dolj County (Romania). Prior to obtaining a Master of Science degree in Aviation Management from FH JOANNEUM, University of Applied Sciences, Department of Aviation, in Graz, Austria, Corina has graduated from University Politehnica Bucharest, Faculty of Aerospace Engineering with a Bachelor of Engineering degree in Air Navigation. As of March 2017, Corina went back to her first passion, aviation, by taking the Manager for Safety Data Analysis and Performance Review position within the European Business Aviation Association.
Programme Team
Harry Jervis (France)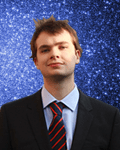 Harry Jervis is currently a trainee in the Strategy Department of the European Space Agency, Paris. Prior to this, he graduated with a BA Political Economy at King's College London where he was a member of the KCL European Society committee. There, he helped organise the annual "European Week" conference. He also played a part in setting up The European Society UK organisation, which aims to promote European culture and values among young people. With a passion for Space and Europe, volunteering for the 3rd Space Generation Workshop is Harry's first true engagement with SGAC
Eloise  Matheson (Australia)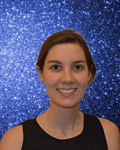 Eloise Matheson is a robotics engineer currently pursuing her PhD in Medical Robotics at Imperial College, London, focusing on the development and implementation of a surgical device aimed for neurosurgical operations. Previously she worked in the Telerobotics and Haptics Laboratory at ESTEC, ESA for 2.5 years and has interests in space and medical robotics, tele-operation and haptic shared control.
Laia Ramio Tomas (Spain)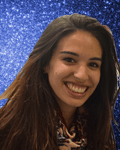 Laia Ramio Tomas is currently working as an AOCS engineer for Earth Observation missions at Thales Alenia Space, in France. Before that, she started her career as an Instrument Systems Engineer at Airbus Defence and Space in the UK, where she took part in the Graduate Development Programme. She holds an Aerospace engineering degree from the Polytechnic University of Catalonia (UPC) and an MSc in Astronautics and Space Engineering from Cranfield University, in the UK. Laia is a STEM Ambassador and she has always enjoyed being involved in outreach activities. She first met the SGAC in 2014 at the IAC in Toronto where she was presenting her Master's Thesis.
Delegate Team
Laura Manoliu (Romania)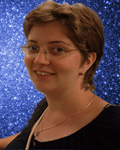 Laura Manoliu is currently pursuing her Master's Degree at University of Stuttgart, Germany, with thesis applied in future satellite telecommunication systems. Her research interest is focused on Radio Frequency engineering, circuit design, and antennas. She gained practical experience by working as a student research assistant at Institute of Robust Power Semiconductor Systems (ILH) for 2 satellite networks projects in cooperation with DLR and by attending numerous ESA programmes. During her bachelor, Laura participated together with her colleagues, in REXUS 16 sounding rocket programme (Low Gravity project). For this project, they have obtained the Best Team Project Award at International Astronautical Congress in 2013 in Beijing, China.
Antonio Carlo (Italy)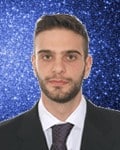 Antonio Carlo is currently a trainee in the Strategy Department of the European Space Agency. He graduated with honors from La Sapienza – University of Rome with a Masters Degree in International Relations. He is studying once again at La Sapienza for his second Masters in Political Science. On top of his second masters, he is also currently studying at PISAI Pontifical Institute for Arabic and Islamic Studies where he is strengthening is understanding on Arabic culture and language. In 2016, Antonio participated in the 25th ECSL Summer Course on Space Law and Policy in Warsaw. Further, in 2017 he participated in the Manfred Laches Space Law Moot Court Competition held at the University of Helsinki in Finland. As team leader he was responsible for organizing and coordinating his university's participation.
Communication Team
Istvan Arnocz (Hungary)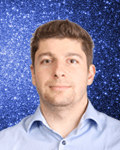 Istvan Arnocz is a Transport Engineer with a Master's degree in Autonomous Train Control Systems from the Technical University Budapest (Budapest, Hungary). He has more than 4 years of work experience from Siemens AG where he managed outdoor and indoor installations and commissions of the Metro line 2 and 4 in Budapest. In parallel to engineering, Istvan also started to learn marketing (digital and print) and has worked in this sector as well. He joined SGAC in 2015 and became the NPoC for Hungary in early 2016. He also worked on the Communications team for the first E-SGW that took place in Budapest in February 2016. Istvan founded a Space related startup called Space Apps which focuses on space data, GIS, IoT and ANNs.
Davide Petrillo (Italy)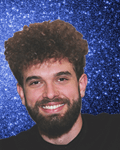 Davide Petrillo is currently working as a Business & Integration Consultant for Accenture, global management consulting company that provides strategy, consulting, digital, technology and operations services. Davide has a M.Sc. in Aerospace Engineering from the University of Padova, Italy. Previously, he was the Team Leader of FELDs Experiment selected by the European Space Agency (ESA) for the Drop Your Thesis! 2014 programme. FELDs tested a tethered electromagnetic soft docking technology in microgravity conditions at the Drop Tower of the Centre of Applied Space Technology and Microgravity (ZARM) in Bremen, Germany. In 2015, he won the "Hans Von Muldau Team Award" for the best team project that took place in Jerusalem at the 66th International Astronautical Congress (IAC).
Alessandro Sutto ( Italy)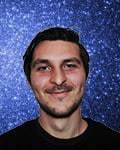 Alessandro Sutto, graduated with a bachelor's degree in Architecture, now is pursuing his master's degree in Architecture at IUAV University of Venice, Italy. During his academic career, Alessandro has collaborated as part of W.A.VE. an International Architecture workshop whose main objective is to foster, network and collaborate between Architecture and Design professionals from all over the World. Alongside his architectural projects, he also carries forward a passion for graphics and this led him to attend the realization of several works in the field of graphic design. Alessandro has devised and realized the graphics for the 3rd European Space Generation Workshop, in its various formats.
Logistics Team
Ludovica DiLullo (Italy)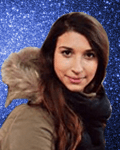 Ludovica Di Lullo is a PhD in International Law at Sapienza University of Rome, and she's focusing her research on International Space Law. She graduated with honors in Political Science and International Relations and during her studies, she attended the 23rd European Center for Space Law (ECSL) Summer Course on Space Law and Policy held in Geneva, and then she served as tutor at the 25th ECSL Summer Course in 2016 in Warsaw. She worked for six months at Eurisy, an NGO based in Paris operating in the field of space benefits for society.
Roman Mykhalchyshyn (Ukraine)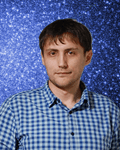 Roman is an engineer at Yuzhnoye SDO in Ukraine since 2011. His specialization is designing and testing of launch vehicle propulsion systems. He is a PhD student in launch vehicle performance improvement; the scope of the investigation is improvement of launch vehicle pressurization and propellant systems. Roman is an author of seven science and research articles, presented one of my works at International Astronautic Congress 2016 and received glowing references. He is one of the three winners of the SGAC-IAASS Space Safety Competition. Roman is a member of the space sector Young Professional Council as a head of science and research department. In free time he organizes science events with space themes, takes part in the conferences (as author and as volunteer) in Ukraine.
Larisa Popa (Romania)
Larisa Popa is currently pursuing her Bachelor's Degree at Polytechnic University of Bucharest, Faculty of Electronics, Telecommunications and IT. She is determined to develop a career in electronics applicated in the space field of expertise. Being part of the 3rd European Space Generation Workshops' team is her first involvement in spatial environment. She is aimed to improve consistently her passion for spatial technology and become a successful engineer in this area.