The fifth European Space Generation Workshop is organized by a great team of SGAC volunteers.
You can get to know a little more about them here! 
Organising Team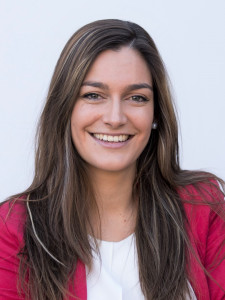 Laura González, Spain, Event Manager

Laura González Llamazares graduated as an Aerospace Engineer from the University of León, Spain, with a year studying at the University of New South Wales, Sydney, Australia. Laura founded and led a maker society as undergraduate, gathering +60 members, developing 7 engineering projects and organizing the first regional drone race with more than 1,000 attendees.
Passionate about space, she has recently finished her MSc thesis at Universidad Carlos III de Madrid in collaboration with SENER Aerospace. She is currently working as a Systems Engineer for two ESA science missions, PLATO and ATHENA, at Spain's National Institute of Aerospace Technology (INTA). She is a co-founder and CMO of Radian Systems, a thermal analysis space start-up.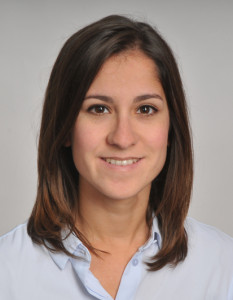 Pilar Guerrero Gallarín, Spain, Event Manager
Pilar Guerrero Gallarín graduated from Escuela Técnica Superior de Ingenieros of Seville as an Aeronautical engineer and from École Centrale Paris as Centrale's Engineer major in Mechanics, Aeronautics and Space in 2015. She completed her degrees with a final master thesis internship at Airbus Defence and Space, in Toulouse, in the AOCS and GNC Advanced Studies department. Following her internship, in 2016, she joined the Satellite's Simulator department at Thales Alenia Space in Cannes, France, as a Software Engineer. She has been working on several telecommunications programmes of the SpaceBus Neo platform family. Since 2019, she works as a Satellite Simulator Project Manager for the Avionics Validation Facility of FLEX satellite, an ESA's scientific satellite mission for Earth vegetation's fluorescence monitoring.

Francisco Garcia Lacarte, SGAC National Point of Contact in Spain

Francisco Garcia is currently a Head of the Mission Department at PLD Space. He oversights and coordinates different activities carried out in the department; fluid dynamics and trajectory simulations and analysis, payload management, recovery subsystem development and recovery operations definition. Francisco holds an MSc in Aerospace Engineering from the Technical University of Madrid (UPM). After working at Airbus Space Madrid and ESA – ESTEC, he achieved his dream – working at a rocket company, PLD Space; one of the very few rockets start-up companies that aims to develop the first Microlauncher in Europe to serve the needs of the small satellite market. Furthermore, Francisco is currently an SGAC NPoC in Spain, and a regular attendant of SGAC events, having participated in the last two E-SGW and SGC events. "I could either watch it happen or be a part of it." – Elon Musk.

Sergio Tabasco, SGAC National Point of Contact in Spain

Sergio Tabasco Vargas graduated from the Technical University of Madrid with a MSc in Aerospace Engineering in 2014, specialising in Space Vehicles. From 2014 to 2016, he completed an International Masters of Business Administration (MBA) at the Beijing Institute of Technology. During his stay in China, he discovered SGAC and participated in the organisation of the 2nd Asia-Pacific Space Generation Workshop held in Bali, Indonesia, leading a working group about space business incubators in Asia Pacific. After finishing his business studies, he went back to Europe and joined Deimos Space as a Business Development Engineer. In 2017 he got further involved in SGAC, becoming National Point of Contact (NPoC) in Spain. Since 2018, he works as a contractor for the European Space Agency, supporting the Industrial Policy & SME Division in the implementation of technology development programmes and capacity building activities.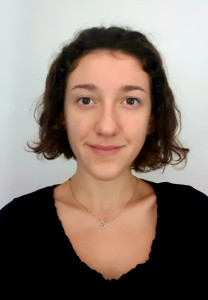 Chiara Zuccotti, Italy
Chiara is a young graduate with a great passion for Space, which she would like to share with other people. She believes that having a better understanding of the outer space and of how we relate to it is a shortcut to an open mindset. Chiara has participated in the SSDW 2019, working on a manned mission to Venus, and has previously collaborated to the design of a similar mission to Mars. She coordinated the organization and execution of big events at her university, and she is currently a member of the Human Resources of EUROAVIA. During her bachelor's degree in aerospace engineering at the University of Padova she performed an intelligence analysis on terrorist attacks to airports. Moreover, she is a certified Mission Analyst and Orbit Designer. Chiara holds a MSc degree in Earth and Space Physics and Engineering, with specialization in Space Research, from the Technical University of Denmark.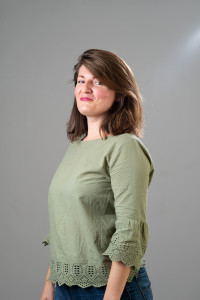 Mirta Medanić, Croatia
Mirta is a program manager at Amphinicy Technologies – a satellite software company from Zagreb and Luxembourg. She holds a master's degree in Telecommunications and computing from University in Zagreb. At Amphinicy, she manages several EU-funded projects. One of them is Blink, a software solution for ultra-fast acquisition and processing of Earth observation data, granted by Horizon 2020 program for innovative SMEs in the Space sector. Mirta completed Space Studies Program 2019 at International Space University in Strasbourg. Mirta is an SGAC Alumna and a former SGAC National Point of Contact in Croatia. She promotes space science and education among the young community in the country. Mirta is passionate about sustainability and is practicing zero-waste principles in everyday life.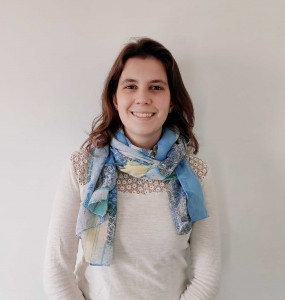 María Vidal, Spain
Maria A. Vidal Urriza is an Aeronautical and Space Engineer graduate from the Escuela Técnica Superior de Ingeniería Aeronáutica y del Espacio (ETSIAE-UPM) and the Institut Supérieur de l'Aéronautique et de l'Espace (ISAE-Supaero), since 2017. She has completed two internships in the AOCS service at Thales Alenia Space in Cannes, where she is now an Engineer for the Stratobus Project. Passionate about Space, she recently joined SGAC and collaborated in the organization of SG[Spain] 2019.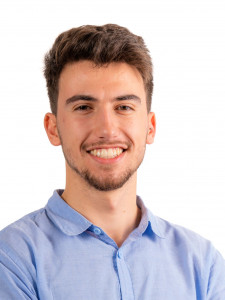 Pablo Bedialauneta, Spain
Pablo is a Physicist and Electronics Engineer from the University of the Basque Country, Spain, and is currently involved in the Space Science and Technology Master's at the same university. He is also one of the founding members of the student rocketry BiSKY Team, where he has had the roles of Chief Aerodynamics & Recovery and Avionics Engineer. Pablo carried out his Bachelor's Theses at the Advanced Aeronautics Manufacturing Center, where he developed a simulator for the Electron Beam welding process on Inconel 718 and an industrial-machine analysis, monitoring and diagnostics tool. Pablo is very passionate about the space sector and is actively looking for opportunities to get involved in it. He completed the Space Studies Program 2019 at the International Space University in Strasbourg, and later, Pablo joined SENER Aerospace in Las Arenas, Spain, as an intern focused on electromechanical systems for space.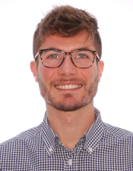 Francesco Murdaca, Italy
Francesco has a passion for Space, Software and Artificial Intelligence, all developed Open Source. He is a Data Scientist and Software Engineer working in R&D as part of the AI CoE and Office of the CTO at Red Hat. He received both his Bachelor and Master's degree from Politecnico di Milano in Aerospace Engineering. He worked at Deimos Space in Madrid developing a software for the preliminary design of one subsystem of a satellite, to be used in a Concurrent Design Facility (CDF). After that, he traveled for a while as travel coordinator before starting a PhD at the University of Strathclyde in Glasgow. He joined SGAC during the 3rd E-SGW in Bucharest and attended different SGAC events: the SGF2.0 in Vienna as delegate, 4th E-SGW in London and SG[Spain] in Madrid as part of the organization team.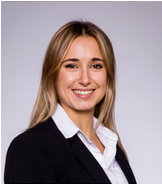 Nuria Such Cueves, Spain
Nuria is an Aerospace Engineer from the Polytechnic University of Valencia, having developed her Honors Thesis on the laser ablation for orbital debris remediation at the University of Maryland, which was presented at the 2016 American Institute of Aeronautics and Astronautics (AIAA) Region I Conference. She also participated in the NASA's RASC-AL planetary rover development program, sponsored by NASA Langley Research Center. Currently, she is a Senior Analyst at Avascent, an Aerospace and Defense strategy consulting firm in London. At Avascent, she has been involved in over 25 projects supporting strategy engagements with a focus in M&A, diligence, market growth analysis, and overall business strategy for aerospace and defence companies and civil agencies around the world.

Juan Luis Cano Rodríguez, Spain
Juan Luis is an aerospace engineer from the UPM with a passion for space, applied physics, computational mathematics, and outreach. He works as a Mission Planning & Execution Engineer at Satellogic, an Argentinian startup building a constellation of Earth observation satellites, and is an associate professor at the IE School of Human Sciences and Technology. He has carried freelance R&D projects for several aerospace companies, developed several open source software packages, and helped kick-start and organize the Python community in Spain for seven years.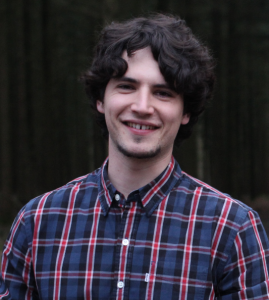 David Tomás Gaitán Rodríguez, Spain
David Tomás is an aerospace graduate who has recently finished his masters in aeronautical engineering at the UC3M. After getting some experience working in the AOCS team of the UC3M-SENER chair (design of CubeSats), he obtained a position in SENER Aeroespacial, where he currently works as a systems engineer in the PROBA-3 mission. Following his passion about space science, he has participated in different space-related events and workshops. For instance, he has taken part in two ESA workshops, one related to space debris mitigation and other about operations scheduling in the Rosseta mission. In addition, he presented, together with his team, a PDA (Preliminary Design Analysis) of a fly-by mission to the Moon with a CubeSat to an international competition called NANOSTAR, obtaining second prize and an additional reward for best pre-design document.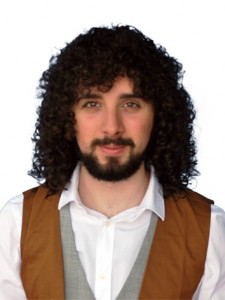 Adrián Lasa, Spain
Adrián Lasa Sánchez is an Aerospace Engineer graduate from University of León, spending a year at the University of Vermont, USA; and he obtained a master degree in Space System Engineering by the University of Southampton, UK. Following his master degree, in 2018, he joined the software department of Airbus Defence & Space on behalf of GMV. On the other hand, he has been a university lecturer at the University of León, teaching and promoting projects among students. Recently, he moved to the Flight Dynamics department of GMV, working in electric orbit raising projects. This is also the area of research of  his current PhD.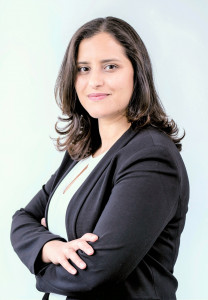 Sana Amairi-Pyka, Germany
Dr Sana Amairi Pyka is an experimental physicist specialised in the field of Quantum Optical Metrology and a Project Leader at the European Photonics Industry Consortium (EPIC). She is currently working on the Horizon 2020 funded European Project PHABULOµS, the Pilot-line providing highly advanced & robust manufacturing technology for optical free-form and micro-structures. Sana obtained her PhD at Physikalisch-Technische Bundesanstalt (PTB), Germany in the field of Optical Frequency Standards. For the last 5 years she has worked as a postdoctoral researcher in development and testing of novel laser sources for space applications, including the Laser Interferometer Space Antenna (LISA) by ESA, at Humboldt-Universität zu Berlin. In January 2017, Sana was awarded with highly competitive funding for her scientific research by the Berlin Senate Administration BCP and became an ambassadress for the campaign Brain City Berlin. She is an international lecturer, with several publications in renowned scientific reviews. She contributed to setting and improvement of several research laboratories in Europe, Africa and Australia and has experience in evaluation of European Commission Horizon 2020 funded projects.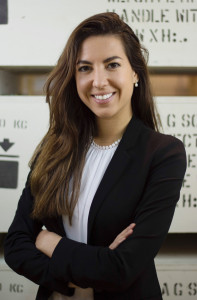 Hannah Maria Lindberg, Sweden
Hannah works at Thales Alenia Space in Zurich as a Bid & Project Manager. During the past eight years she has held several positions in the space industry (at RUAG, OHB System & Airbus DS). Hannah studied Aerospace Engineering at the Royal Institute of Technology in Stockholm and Financial Mathematics at École Polytechnique Fédérale de Lausanne. During her studies, Hannah completed six internships and lead a team to develop a rocket experiment, within the  REXUS/BEXUS Programme under ESA, DLR & SSC, which was successfully launched in March 2015 on-board the REXUS17. Hannah joined SGAC in 2016 and first attended the 2nd E-SGW in Paris as a Delegate and Rapporteur in the Space Diplomacy working group. After participating as a Delegate at the 3rd E-SGW and the SGF2.0, Hannah came to moderate the Space Policy working group at the SGC 2018 in Bremen. Hannah is currently an NPoC for Sweden and is Co-Leading the Space and Cybersecurity project group.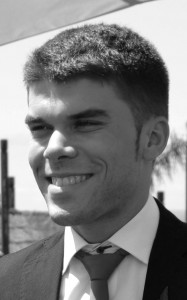 Ivan Sumelzo Martinez, Spain
Ivan Sumelzo is an Attitude and Orbit Control Engineer at Thales Alenia Space, working on the development of future telecommunications satellite platforms. Prior to that, he worked as Flight Dynamics Engineer at CNES, developing mission analysis tools that were intensively used in important European missions: Automated Transfer Vehicle (ATV) and GALILEO phasing and rendezvous scenarios. He is the co-organizer of The Last Jeudi (SpaceUp France's monthly event) in Cannes. Passionate about space, he attended the 3rd E-SGW (Bucharest), the 4th E-SGW (London) and is looking forward to bring its background and motivation to the 5th E-SGW organized in Madrid.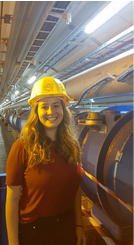 Zoe Townsend, United Kingdom
Zoe is a Mechanical Engineer currently working as a Design and Analysis Engineer at Open Cosmos, working on small scale satellites for Earth observation. Previously she worked at CERN within the Magnets, Superconductors and Cryostats group. Her role at CERN predominantly revolved around the upgrades of the LHC; working on the anti-cryostat of the Hi-Lumi upgrade and the dipole/cryostat integration for the new Future Circular Collider (FCC). In 2019 she took part in an analog at the Mars Desert Research Station, she is continuing to work on her contaminants project collaborating with ISMAR using satellite data to pattern micro plastic distribution from the wind.  
Zoe is a long term member of SGAC. She was rapporteur for the 2nd E-SGW in Paris and 3rd E-SGW in Bucharest. At the moment she is holding a position of an NPoC for the UK.