SGAC is proud to present the August 2021 Member of the Month!
SGAC Membership has been steadily growing throughout the years and among our teams there are many incredible young space enthusiasts who are being recognised for their hard work and contributions to the organisation. Continuing the amazing efforts SGAC members and events organizing teams have provided the network with, for August 2021, we are pleased to announce and congratulate: Laud Bentil – Member of the Month, August 2021!
---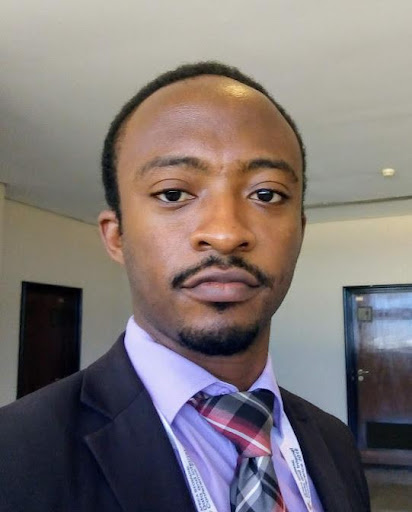 Meet Laud Bentil
Laud Bentil is enthusiastic about space exploration and space applications. He is particularly curious about the role software plays in this field. With a Bachelor's degree in Physics (Kwame Nkrumah University of Science and Technology) and skills in Software Entrepreneurship (Meltwater Entrepreneurial School of Technology) he is active in both science and software startups spheres. He currently works as a web developer in Ghana, where he builds and/or maintains web applications and web services. He hopes to leverage these skills towards a career in the space sector. Some of his other favorite things to do are to read, tinker with open source software, play guitar and jog
Laud's role as part of the SGAC team
"I initially joined the then Web Team as a web editor, making web page updates on a few parts of SGAC website and providing some support. The experiences and lessons learnt then translated towards my current role as Co-Lead of the Web & Data team. Together, we provide support to requests, resolve technical issues, implement new features and updates on the website and related platforms. Within this, I meet often with other SGAC team leads on features needed in various SGAC events, projects, etc. I also work closely with our Operations Manager in planning and strategy."
Laud, tell us what was your reaction to receiving the nomination?
"There were many thoughts and emotions! I was initially puzzled by congratulatory messages but this was quickly followed by surprise and excitement to have won the award!
 I am quite grateful for the award and also for the support from the team and colleagues I've worked with and continue to work with."
What learnings have you got for those considering joining SGAC? 
"- It may be that your country does not have a space program or your work, education or interest is not directly related to space but do give it a try maintaining an open mind and healthy attitude as you learn new things. SGAC has many fun areas :)"
Laud also adds that "SGAC's online presence via website and social media platforms are quite useful. It's a great way to keep in touch with upcoming space related activities and engage with the community as well. You can find out who the National Point of Contact is for your country, find local space events, join competitions on art, work on an actual project by joining a Project Group ( like Space Law & Policy, Small Satellites, etc.) or check out any of SGAC's vacancies. Perhaps you're interested in webinars or past conferences? Check out SGAC's twitter and youtube too, I really could go on! 
Through SGAC's projects and activities, it takes people with different skills and professional backgrounds collaborating to make things happen. Not only will you be working with people from different countries but also people in the space industry, which makes it even more exciting bringing ideas to reality!"
Would you like to share with us a special quote you feel guided by, or how would you motivate others to stay focused on their goals?
"Continue to put one foot in front of the other, repeatedly.
In many experiences I found challenging this was helpful to keep me moving, I hope others find it helpful as well. "
Harriet Brettle – SGAC Chair
"Laud is the mastermind behind the SGAC website. He works incredibly hard behind the scenes to keep the SGAC website running smoothly."