SGAC is proud to present February 2022 Member of the Month!
SGAC is delighted to recognize members who are committed to its development; those who show hard labor and total dedication for the mission and purpose. For February 2022, we are pleased to announce and congratulate one of our incredible young space enthusiasts whose efforts in spreading access to space and the benefits of SGAC in Slovakia continue to be an inspiration for all of us: Matej Poliacek – Member of the Month, February 2022!
---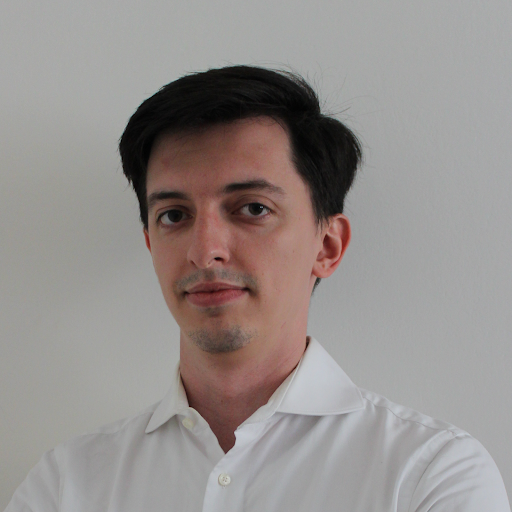 Meet Matej Poliacek
Matej Poliacek is a Flight Operations Engineer for the Columbus module of the International Space Station at DLR. As a member of the flight control team, he supports the astronaut crew on-board by monitoring and operating the systems and payloads in the module, to ensure crew safety, smooth running of the station, and to support the scientific activities. Prior to his full-time involvement in human spaceflight, he worked with mobile robotics, AI, cubesats, took part in a 2-week Lunar analog mission, and spent a year at the European Space Agency as a Young Graduate Trainee working on software technologies. Outside of his professional duties, Matej worked on several published habitation system studies for Moon, Mars and Venus, and is an IAF Human Spaceflight Committee member. His work in the space sector has been recognised by Forbes Slovakia in their 2021 edition of "30 under 30" in the Science & Education category.
Matej's role as part of the SGAC team: 
"I am currently serving my 2nd term as the National Point of Contact for Slovakia. In this capacity, I am a part of a team working on an initiative to enable the Slovak public to send their custom postcards to space on Blue Origin's New Shepard rocket, thanks to the "Postcards to Space" program run by the Club for the Future. Around 2000 participants registered for this initiative, coming from all social strata – these include people of all ages, from kids in kindergartens, to people who probably watched the Moon landing on their TVs; as well as different affiliations, ranging from high school and university students who are on their way to join the space sector themselves, to space enthusiasts, who find inspiration and beauty in space exploration as an addition to their everyday lives."
Matej, share with us  your reaction to receiving the nomination?
"I'm surprised and honoured! I'm extremely grateful for the nomination and the award, and I'd like to extend it to colleagues within SGAC, and partners I've been working with in the past months. None of the projects would be possible without solid teamwork."
What learnings have you got for those considering joining SGAC? 
"Just do it! Joining is free and easy, so you've got nothing to lose. SGAC has become quite big, and its projects are member-driven, so it might be daunting at first to find your place in the organisation, but you'll quickly come across like-minded people and a lot of projects to choose from. Or even better, start your own project, and ask around to build a team to work with! The SGAC Slack is then the perfect place to directly talk to people and find out which projects are looking for contributors, and to network with people with similar interests. "
Would you like to share with us a special quote you feel guided by, or how would you motivate others to stay focused on their goals?
"You miss 100% of shots you don't take" (Wayne Gretzky) – as cheesy as it sounds, it is a quote I find relatable, mainly in times of doubt. It's not often, however, that there is a definitive reason why not to send a bold application, or propose an ambitious project. Especially the latter may not always evolve as intended, but even projects that appear unlikely to succeed from the get go can sometimes surprise – often when there's a strong team to come up with solutions in the direst of situations. And with access to a community such as SGAC, it is much easier to surround yourself with the right people to pursue some of the crazier ideas! "