SGAC is proud to present the July 2021 Member of the Month!
SGAC Membership has been steadily growing throughout the years and among our teams there are many incredible young space enthusiasts who are being recognised for their hard work and contributions to the organisation. Continuing the amazing efforts SGAC members and events organizing teams have provided the network with, for July 2021, we are pleased to announce and congratulate: SG[France]2021 Organising Team Members – Member of the Month, July 2021!
---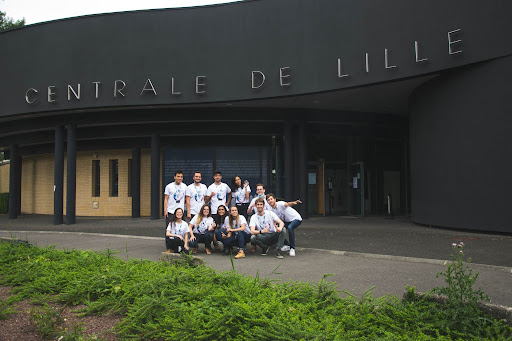 Pauline Delande, SGAC NPoC of France and Our Giant Leap Co-Lead:
  "The SG[France]2021 organizing team has been doing an outstanding job since they started working on the event 8 months ago.
Thanks to the continuous dedication, energy and motivation of the whole team, the event has finally brought together more than 90 people (including 60+ delegates) onsite in Lille on July 3rd 2021 and has been a great success, despite the actual COVID-19 situation. Many delegates, experts, speakers and sponsors already provided excellent feedback about SG[France]2021.
In addition to working altogether in a very efficient manner, the SG[France]2021 organizing team has understood all SGAC processes very quickly and has been in close contact since the very beginning with all other relevant SGAC teams (SGAC Event Coordination Team, PR&Comm, Finances, Strategic Partnerships… etc). SG[France]2021 has been the first (and only so far) SGAC on-site event since the beginning of 2021.
A big thanks and congratulations to the whole team: Tania Gres, Pablo Miralles, Quentin Parpaite, Will Lao, Min Cui, Emma Baltide, Raphael Mena Morales, Simon Hamel, Gueorguy Serafimov, Antoine Bocquier, Marine Laumain, Valentin Benoit and Charles Govillot."