SGAC is proud to present the March 2021 Member of the Month!
SGAC Membership has been steadily growing throughout the years and among our teams there are many incredible young space enthusiasts who are being recognised for their hard work and contributions to the organisation.
Continuing the amazing efforts SGAC members and events organizing teams have provided the network with, for March 2021, we are pleased to announce and congratulate: SG[Germany] Cyber Edition Organisation Team – as Members of the Month!
---
Motivations for Our Giant Leap as MOM October 2020:
Daniel Seybold –  SGAC Events Team Coordinator
"Over the past + year my team, lead by Maren, has done a tremendous work putting together a fantastic event programme for the original event back in March which had to be postponed due to COVID-19.
Since then they have all worked very hard to keep sponsors engaged leading up to the new date in summer 2021. In the meantime they worked hard to make the virtual SG[Germany] happen during November, organising and moderating 2 panels, one trivia night, and 6 coffee hours with various sponsors.
Without the team's support, this could not have happened. So with this nomination, I want to thank them and acknowledge their work!"
Maren Hülsmann – SG[Germany] Cyber Edition Event Manager, SSS Project Group co-lead
"Despite the global pandemic and the restrictions that came with it the SG[Germany] Organising Team has dealt with the two postponements and implemented an engaging and diverse virtual event as alternative. 
With this Cyber Edition the team brought together more than 200 people over the course of 9 different sessions, with around 20 experts from the field discussing the current status of Germany in the space sector, its future and how the industry has coped with the pandemic.
Thanks to the virtual sessions, the team showcased different career opportunities in the German space sector as well as networked, engaged and spread their enthusiasm towards the space generation in these challenging times."
Daniel J. Voigt – Organising Team, Moderator / SGAC NPoC of Germany
"As a National Point of Contact, the organization of SG[Germany] had its ups and downs. After finally having found a tremendous team to help realize a national event in Germany for the first time in years, the pandemic unfortunately led to the cancellation of the in-person event. 
Even so, through the resilience and adaptability of the team, we were able to not only hold the event online, but exceeded our targets in regards to sponsorship and international reach. I am now looking forward to the next iteration of SG[Germany] in Summer 2021."
Christian Bach – SGAC National Point of Contact [Germany]
"When Daniel and I started as NPoCs, one of the main agenda points was to have a first national event in Germany. We were not alone with this objective. The organising team of SG[Germany] moved forward and did an excellent job from the early planning stage. However, they had to suffer one of the hardest blows as they had to cancel SG[Germany] only a few days before the event when the pandemic and subsequent lockdowns hit Germany. 
Now, more than one year later, they not only delivered an outstanding virtual spin-off of the event, but they are STILL going strong, preparing for another event in July 2021. This resilience goes far beyond the initial commitment and the team members deserve all our respect and gratitude."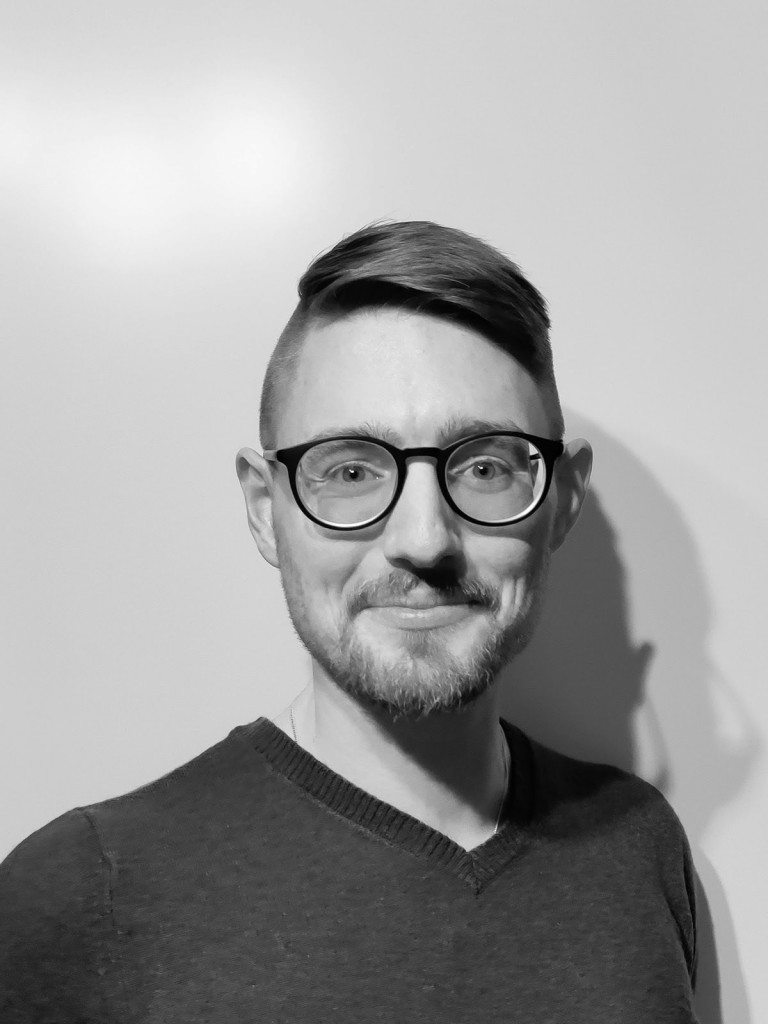 Short Bio
Space enthusiast with a finance and legal background. CEO at TeleOrbit GmbH. Currently serving SGAC as one of the Events Team Coordinators where I am responsible for an international team of 6 (myself included) and support mainly webinars and local events around the globe. 
First Reactions receiving the nomination
YES!!! I've waited a long time for this after both Maren and I suggested our team as awardees back in December after an intensive month of webinars and online panels. Really happy!
From Planning to the Big event – what were your lessons?
As the saying goes: "it takes a village to raise a child". This is also true for organising an event. You need to have a competent and reliable team to be able to organise a great event. This is especially important in our case where the pandemic forced us to postpone the event multiple times. Being able to do this and on top of it all to organise a wonderful and interesting virtual event series was only possible thanks to our great team who supported us with ideas, commitment, and positivity, and therefore I am really proud that SGAC recognises this as well by celebrating the SG[Germany] organising team as Members of the Month!
Daniel, is there a motivational quote you feel guided by?
Yes, a simple one in fact!
"In these challenging times perseverance and optimism are key!"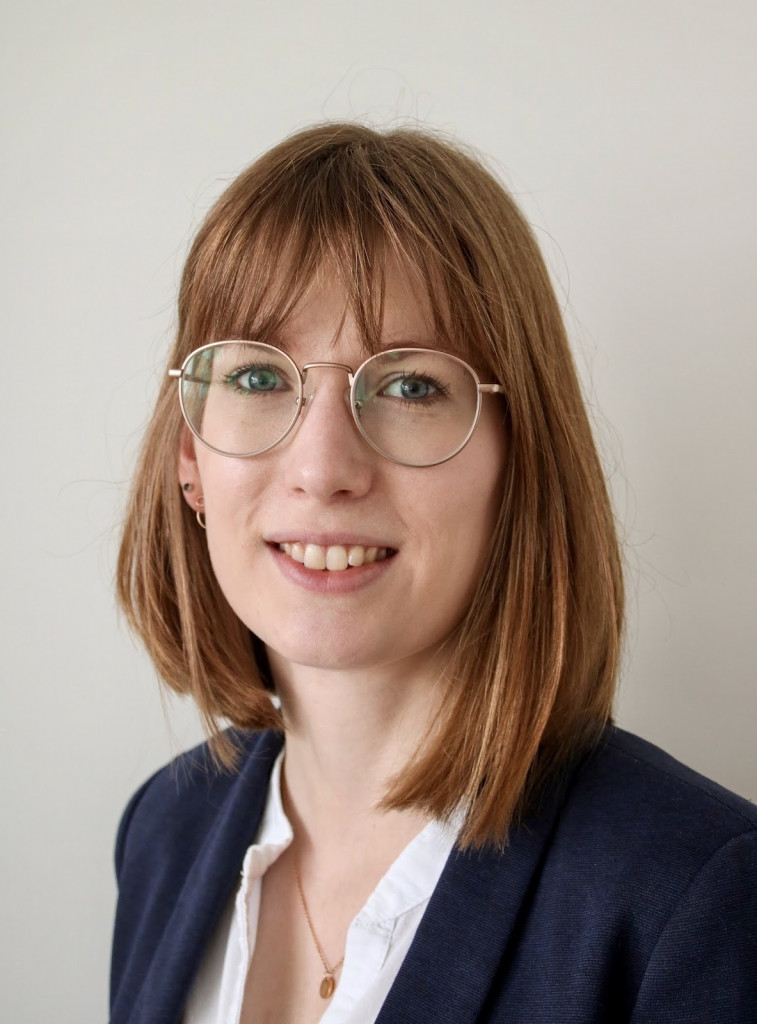 Short Bio
After graduating in Industrial Mathematics from University of Bremen in 2017, Maren worked as a Flight Dynamics Engineer at the German Space Operations Center for two years before joining the Universität der Bundeswehr as a research associate and PhD candidate in the field of Artificial Intelligence (AI) for space. Her main research focuses on fault management, spacecraft autonomy and collision avoidance of multi-spacecraft systems driven by AI.
Since summer of 2017 she has been a member of SGAC. In early 2018 she became a member of the Space Safety and Sustainability Project Group and later that year she attended her first SGC in Bremen. In 2019 after attending the E-SGW in London the idea of hosting a local event revolving around the German space sector arose and together with a team of enthusiastic volunteers from around Munich the initiative for SG[Germany] was born. In February 2020 she took on the role as one of the two Co-Leads of the Space Safety and Sustainability Project Group where she is leading a group of motivated and inspiring young space enthusiasts around pressing issues of space safety and sustainability.
First Reactions receiving the nomination
I am beyond thrilled and honored to have been recognised as Member of the Month and to have been able to achieve this with such an amazing group of people. After the struggles of the postponement due to the COVID-19 pandemic I am proud of what we as a team were able to accomplish and what great feedback we got on our slimmed down virtual event series. With this as motivation in mind I am excited for this year's edition which finally brings to life what we had planned for the event in 2020 despite the on-going lockdown and limitations for in-person meetings.
From Planning to the Big event – what were your lessons?
I feel like due to the pandemic the learning curve was quite steep for all of us. From the first postponement and shortly after in summer the switch to a virtual event the main learnings for me were to be flexible and to adapt to whatever the world throws at you. 
Maren, is there a motivational quote you feel guided by?
Yes, a simple one in fact! 
"Together we can achieve amazing things!"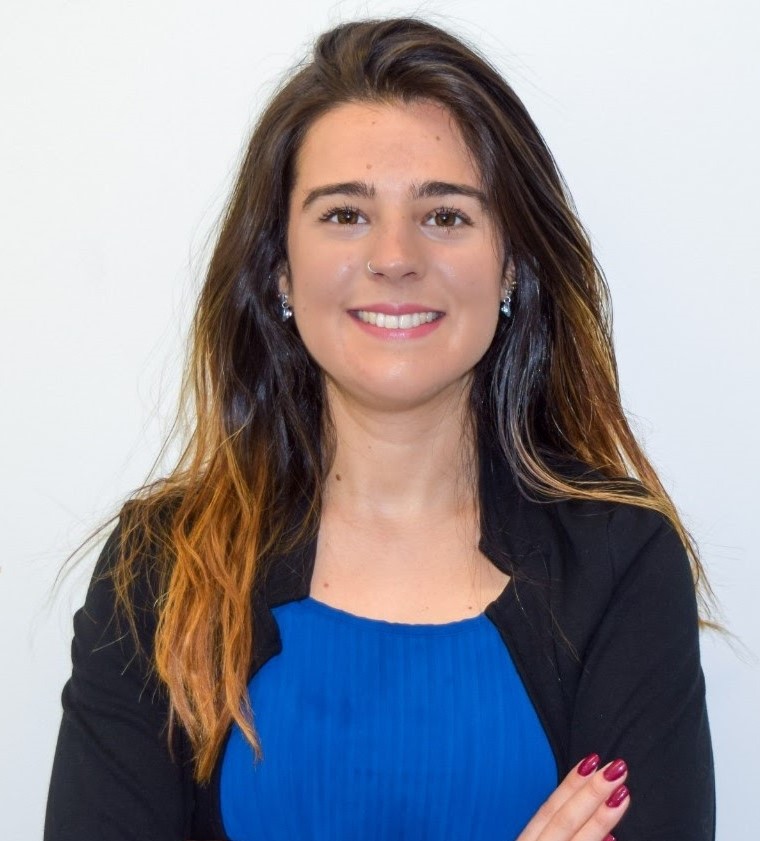 Short Bio
Luisa is a Space Systems Engineer and co-founder of Vyoma, a NewSpace company based in Munich and Darmstadt. Having submitted her PhD in the field of formation flying and maneuver optimization, she has spent the last years involved in several DRL-led mission studies for satellite constellations both for deep-space and planetary applications. Luisa completed her Master's degree at TU Delft, in the Netherlands in 2012, and spent six months at the Massachusetts Institute of Technology (MIT) as a research intern. She holds an Amelia Earhart Fellowship from 2016 and is an active member of the International Astronautical Federation. 
In her free time, Luisa explores unusual corners of the world and never misses a chance to dance a good Dominican Bachata song. She is also involved with science outreach activities in Munich.
First Reactions receiving the nomination
So wonderful to hear that our team has been recognized as Member of the Month. Although we have all learned a lot about teamwork and event management, I think Maren and Daniel should be especially recognized for coordinating every piece of the puzzle with us!
From Planning to the Big event – what were your lessons?
As a team, we can only succeed if we approach the challenges we face together. The fact that we could rely on each other as we transitioned the organisation from a one-day physical event to a fully digital two-weekend one was crucial to ensure such a successful outcome. Furthermore, by hosting an online event, we were thrilled to have been able to increase its outreach to every corner of the world – unthinkable just one year ago!
Luisa, is there a motivational quote you feel guided by? Yes!
"No one can whistle a symphony. It takes a whole orchestra to play it." – H.E. Luccock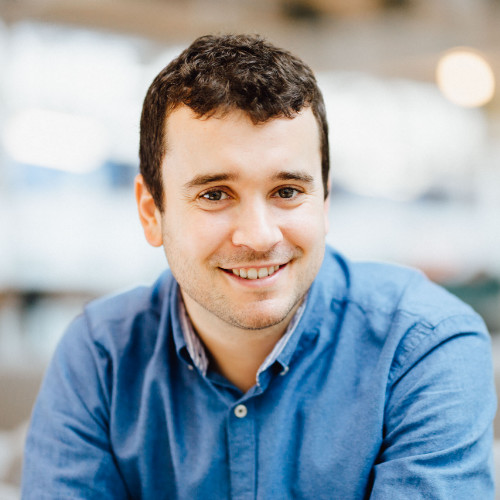 Short Bio
Luis Ferreira is a Strategist in the areas of Security, Defence and Space at Airbus. He is a curious individual with great drive to harness the possibilities space offers to humankind seeking purpose in all he does. He was awarded the Young Space Leader recognition from the International Astronautical Federation in 2020.
Graduated from University of Aveiro, Portugal, in Engineering Physics, Luis complemented his academic background with business, engineering, strategy, and management experiences. He is a One Young World Ambassador, International Space University alumni, and active member of the International Astronautical Federation.
Luis enjoys applying knowledge in a variety of technology, philosophy, and creative fields.
First Reactions receiving the nomination
So great to be recognised among such a talented team and group of humans! Hats off for Maren and Daniel for being there and guiding, motivating and coordinating with us all the time!
From Planning to the Big event – what were your lessons?
It was quite peculiar what we went through once Covid kicked in; still, we managed to stick together and take the hard decisions together. I think that is also what keeps us going and moving forward.
It has been quite a nice experience to be part of this team, thank you all!
Luis, is there a motivational quote you feel guided by? Yes!
"It always seems impossible until it is done." – Nelson Mandela
Short Bio
Andrea is a Spanish Aerospace Engineer with policy and business expertise, currently working as Business Development Manager at OHB. She is former SGAC Executive Director and currently also Advisory Board Member. 
She has also worked at the European Space Agency as a YGT, and supported several space events, workshops and working groups since early in her career.
Andrea holds a Master in Aerospace Engineering from the UPC, Spain, is an Alumni from the International Space University (SSP09, NASA Ames, California) and CVA (Summer School 2010, Italy).
First Reactions receiving the nomination
Thank you so much! We have a lot of fun working together as a team, but the big credit goes to Maren and Daniel for their great leadership.
From Planning to the Big event – what were your lessons?
We managed to deliver an impressive online event, after having to change all plans within a matter of days. This showed that with good leadership and a team, you are able to face any challenges ahead, and that even from the unexpected new great opportunities are always created.
Andrea, tell us your advice for the young SpaceGen'ers!
Have passion for what you do. Find the ultimate goal and how your work impacts a greater community and you will find the strength and motivation to work harder.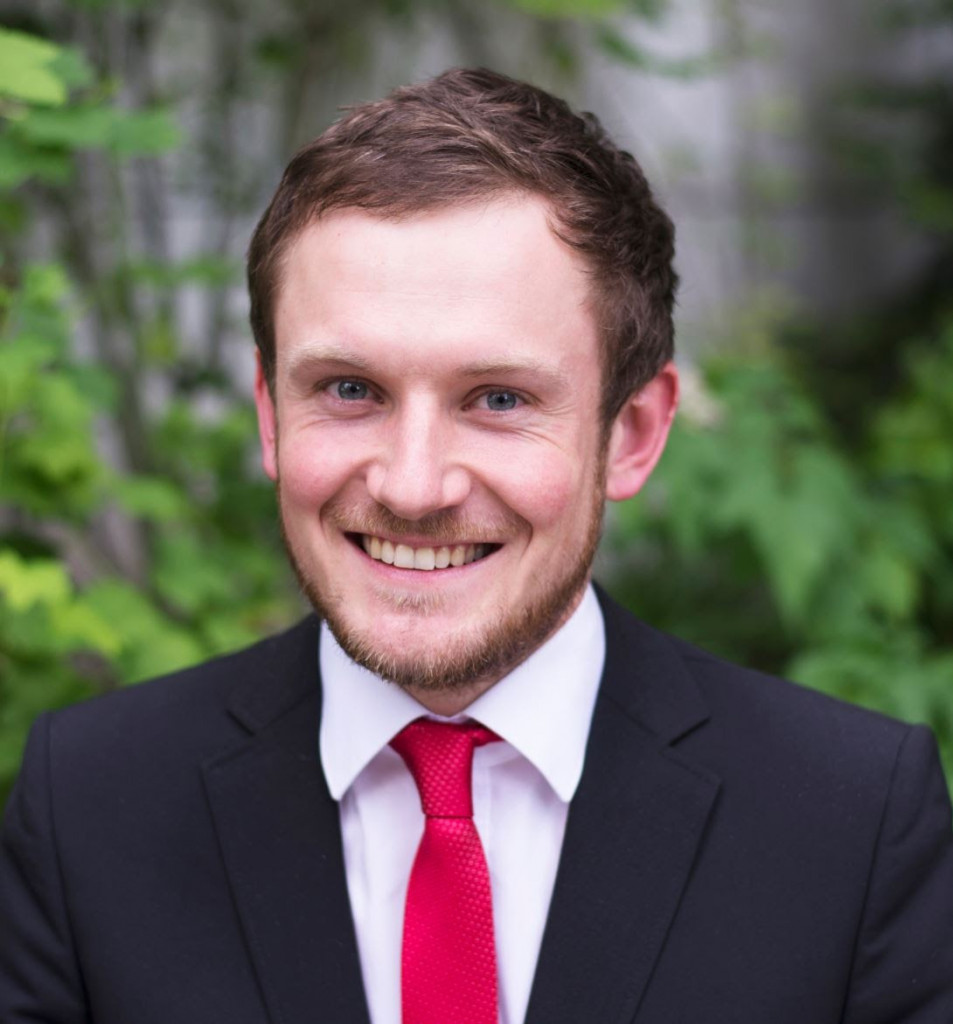 Short Bio
Markus Geiss is an Engineer, Entrepreneur, Global Thinker and NewSpace Advocate with over 10 years of international experience in the Space sector, reaching from academia to large system integrators and NewSpace startups.
Currently, Markus is a systems engineer and project manager at OHB System in Munich where he leads the development of an optical payload for a commercial Earth Observation satellite constellation. In addition, Markus is the 4D printing and business development lead at DcubeD where he develops smart actuators and deployables for SmallSats. Furthermore, he is the co-founder of Hopstronautix and SpaceBrewery, promoting awareness, outreach and excitement for Space.
Markus Geiss holds a Master's and PhD in Aerospace Engineering from the University of Colorado Boulder where he focused on design optimization and 4D printing. Before that, Markus attended the International Space University's Space Studies Program in 2014 and the University of Applied Sciences in Munich for his Bachelor studies. Markus completed a dual studies program with Airbus Space in Munich, Bremen and Kourou working as an AIT engineer on JWST, ATV and Ariane 5 programs.
First Reactions receiving the nomination
Great achievement and well deserved by the whole team!
From Planning to the Big event – what were your lessons?
Taking advantage of the newly created situation caused by the global pandemic, we had the opportunity to significantly increase the reach and the visibility of this event by hosting it online.
Markus, tell us your advice for the young SpaceGen'ers!
Take advantage of every opportunity provided to you. There is always something positive to be found, no matter how difficult the situation might seem at first.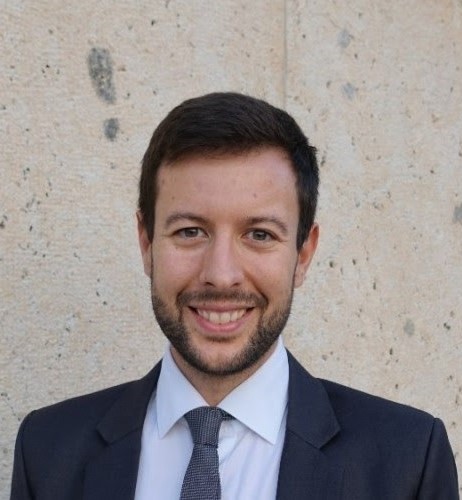 Short Bio
Victor is a Spanish aerospace engineer working for Strategic Marketing at Airbus DS. Prior responsibilities included mechanical engineering roles at ArianeGroup in Bremen and Munich.
First Reactions receiving the nomination
This recognition goes to the whole team for the great teamwork and especially to Maren and Daniel for their coordination in uncertain times. Having to cancel the physical event was a disappointment at first, but very good work was done to keep the engagement and efforts paid off: the virtual event was a big success. 
From Planning to the Big event – what were your lessons?
I think a big lesson learned has been the power of digital tools to keep people connected and this kind of social events rolling even in very tough times like a global pandemic. That said, hopefully things go back to normal soon so we can meet again.
Victor, is there a motivational quote you feel guided by? Yes!
"Earth is a small town with many neighborhoods in a very big universe."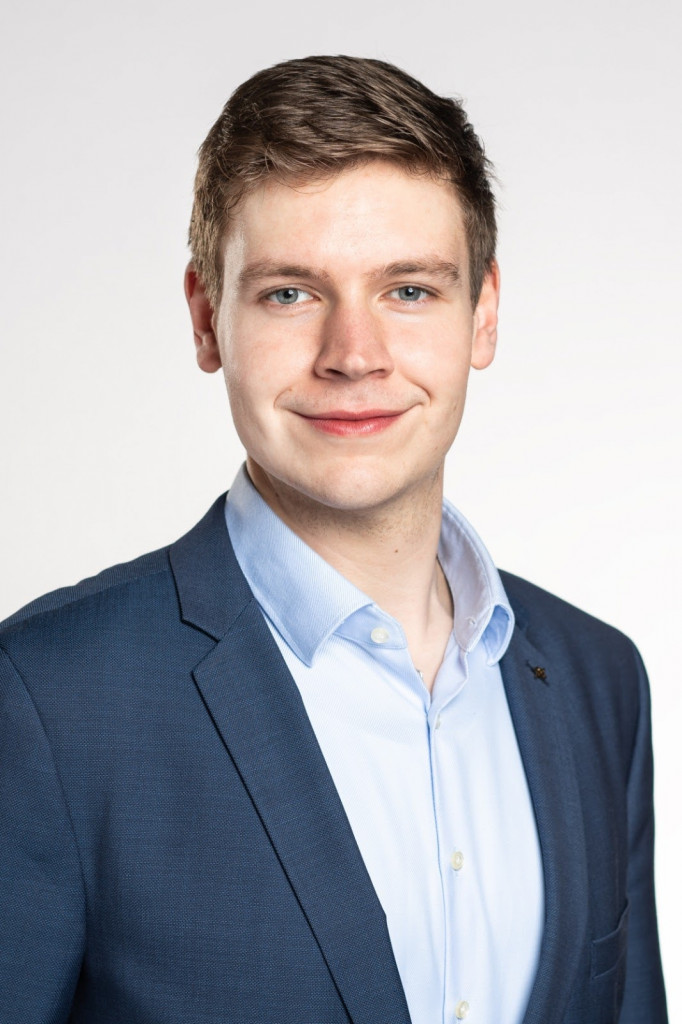 Short Bio
Daniel J. Voigt works for the German Aerospace Center (DLR) in the department for International Relations, where he leads the cluster for relations with international organizations. Previously, Daniel had also briefly worked at the European Space Policy Institute in Vienna.
Daniel holds a Master degree in International Relations from Leiden University in the Netherlands with a focus on the relation between Security Studies and the space sector. Before this, Daniel completed his Bachelor degree cum laude at Webster University in Vienna, Austria; St. Louis, Missouri; and Leiden, The Netherlands.
In his function at SGAC, Daniel is currently the National Point of Contact for Germany together with Christian Bach.
First Reactions receiving the nomination
Happy to see the team's effort recognized for its work beyond Germany
From Planning to the Big event – what were your lessons?
Through a very unusual setup for SG[Germany] 2020, the team learned a lot about digital formats, but apart from that I think we understood the great boon of having members from outside Europe join national events to give broader context or contrast the different approaches to the future of the space sector.
Daniel, is there a motivational quote you feel guided by? Yes!
"There is only one thing that makes a dream impossible to achieve: the fear of failure."― Paulo Coelho
Davide Petrillo – SGAC Executive Director
"The SG[Germany] Cyber Edition Organising Team has overcome the challenge of pivoting to an online event in light of the global Covid-19 pandemic and done a stellar job of ensuring a dynamic and engaging programme, offering our delegates the possibility to grow, learn, and have fun.
The SG[Germany] Cyber Edition Organising Team did a truly outstanding job in the development and implementation of this SGAC's online event. With professionalism, organisation, enthusiasm and kindness each team member worked long days to ensure this event was the best. The organising team's hard work enabled all attendees to make the most of the event – from engagement with the experts, to the outcomes of the workshops and the special social events. 
The success of this event helped to promote the voice of the next generation of space sector leaders. Congratulations to each and every member of the organizing team!"