SGAC is proud to present the May 2021 Member of the Month!
SGAC Membership has been steadily growing throughout the years and among our teams there are many incredible young space enthusiasts who are being recognised for their hard work and contributions to the organisation.
Continuing the amazing efforts SGAC members and events organizing teams have provided the network with, for May 2021, we are pleased to announce and congratulate: Alina Vizireanu – Member of the Month, May 2021!
---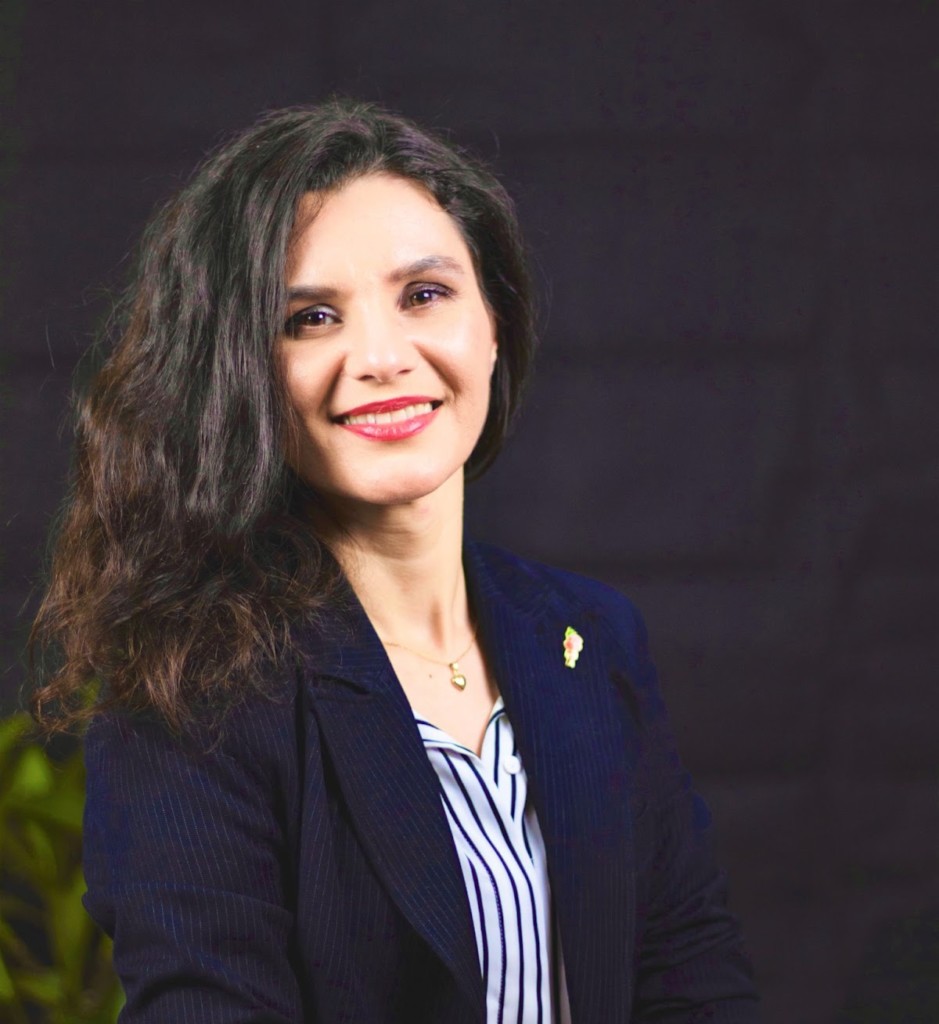 Meet Alina Vizireanu
Alina Vizireanu is a strategic, results-oriented professional with people management and technical expertise in the Space, Geospatial and IT sectors. She is active for Space4Earth and Space4All initiatives, innovation and technology and has an excellent track record in geospatial and space outreach projects. 
As a strong advocate of education, gender equality, diversity and inclusion in the Geospatial and Space sectors, Alina is supporting the mission of a couple of NGOs. She is part of the Executive Board at Women in Geospatial+, Executive Committee at Space Generation Advisory Council and editor at British Cartographic Society. 
Geographer by formation, with a Master Degree in Geomorphology and Cartography at University of Bucharest, Romania, Alina is currently developing AVINTERRA as a side-project that, together with her team, delivers educational courses for AI, Geospatial & Earth Observation programs (AI Foundation and GEO4Schools co-founder) and Mentoring and Career Coaching services, technical speeches, training, and workshops. 
AVINTERRA's mission, aside from education and awareness through citizen science projects, is to protect, restore, and promote sustainable use of Earth's marine and terrestrial ecosystems through the use of geospatial and Earth Observation technologies.
Nominators
We would like to thank Damilola Oladeji, SGAC NPoC of Nigeria, Abraham Akinwale, SGAC HR Co-Lead and Sahith Reddy Madara, SGAC NPoC of UAE for nominating Alina Vizireanu.
Sahith Reddy Madara: "It's rare that you come across a standout talent like Alina. I have known her as an active SGAC member and a good friend. Multiple times, I was particularly impressed by Alina's ability to handle even the toughest situations—effortlessly. That skill often takes years to develop among young professionals, but it seemed to come perfectly naturally to her.
Currently, Alina acts as the SGAC – Membership Manager. She is very passionate about her role in the space industry. She promotes space science, technology, and international collaboration to young communities and space agencies globally. She is always willing to explore new areas and she loves to take on leadership roles exemplified by a number of conferences she has led (within SGAC). She is my go-to whenever I have any questions (related to SGAC activities). As per my knowledge, she is a hard working person who spends a lot of her time for SGAC activities globally – and makes the volunteers happy by supporting them. She has participated and contributed to multiple SGAC activities/events at IAC, SpaceGen United Conference, 5th ESGW2021, etc.
Finally, it should not be left unmentioned that Alina is a very pleasant person to work with and absolutely deserves this SGAC Member of the Month recognition!
I wish Alina grand success in all her future endeavors."
Alina's role as part of the SGAC team
Within the Space Generation Advisory Council (SGAC), Alina serves as the Membership Manager, part of the HR team, and is active within two project groups, Space Technologies for Earth Applications and Commercial Space. As a member of these two PGs she is currently managing two initiatives, GEO4Schools (STEA) and Pre-Accelerator Program (CSPG), both programs addressing the access to Space and Business education for SGAC members and the younger generation. 
Her schedule is set to receive two new projects within STEA, her research already being accepted for the IAC2021.
Alina, tell us what was your reaction to receiving the nomination?
"To express the happiness I felt while assessing the voting was incredible. I was and am so grateful to the SGAC family, to each and every single member that creates this organisation. My sincere thanks go to Damilola Oladeji, SGAC NPoC Nigeria. In March 2020, Damilola gave me a spark and I put a mountain of work and dedication towards our first project. I am very grateful to him, as well to those that along my journey encouraged and congratulated me to keep following my space dreams."
What advice would you give to those considering joining SGAC? 
"Be true to your dreams and passions! SGAC is for you if you are true to yourself. If you are looking to find a group that lives and breathes passion and dedication for achievement, SGAC family welcomes you, no matter your background, country, or culture and time zone.
Join a Project Group, propose ideas for research or just simple projects that you'd like to see in your community. We have plenty of ideas, do not hesitate in contacting us if you need advice!
Most importantly, Dare to dream and dream of reaching the stars. SGAC is here to guide you through!"
Would you like to share with us a special quote you feel guided by, or how would you motivate others to stay focused on their goals?
"I remember one of my first toys as a child was a flying disk, and everyday I was launching it into the clouds. Of course one day it got stuck in a tree and I was too little to climb up to take it. My grandfather was there to answer my call and be my superhero rescuing my toy. With years I also understood what it means to be and feel stuck, like my flying disk. 
Now, with my lessons learned, I would like to share with you that it's massively important to talk about your dreams, to be active and tell the world who you are, what you'd like to do, to study, work and develop activities that serve your community and inspire more people through your actions.
Because <<You do not write your Life with words. You write your Life with Actions. What you think is not important. It is only important what you do. – by Patrick Ness
Ad Astra!"