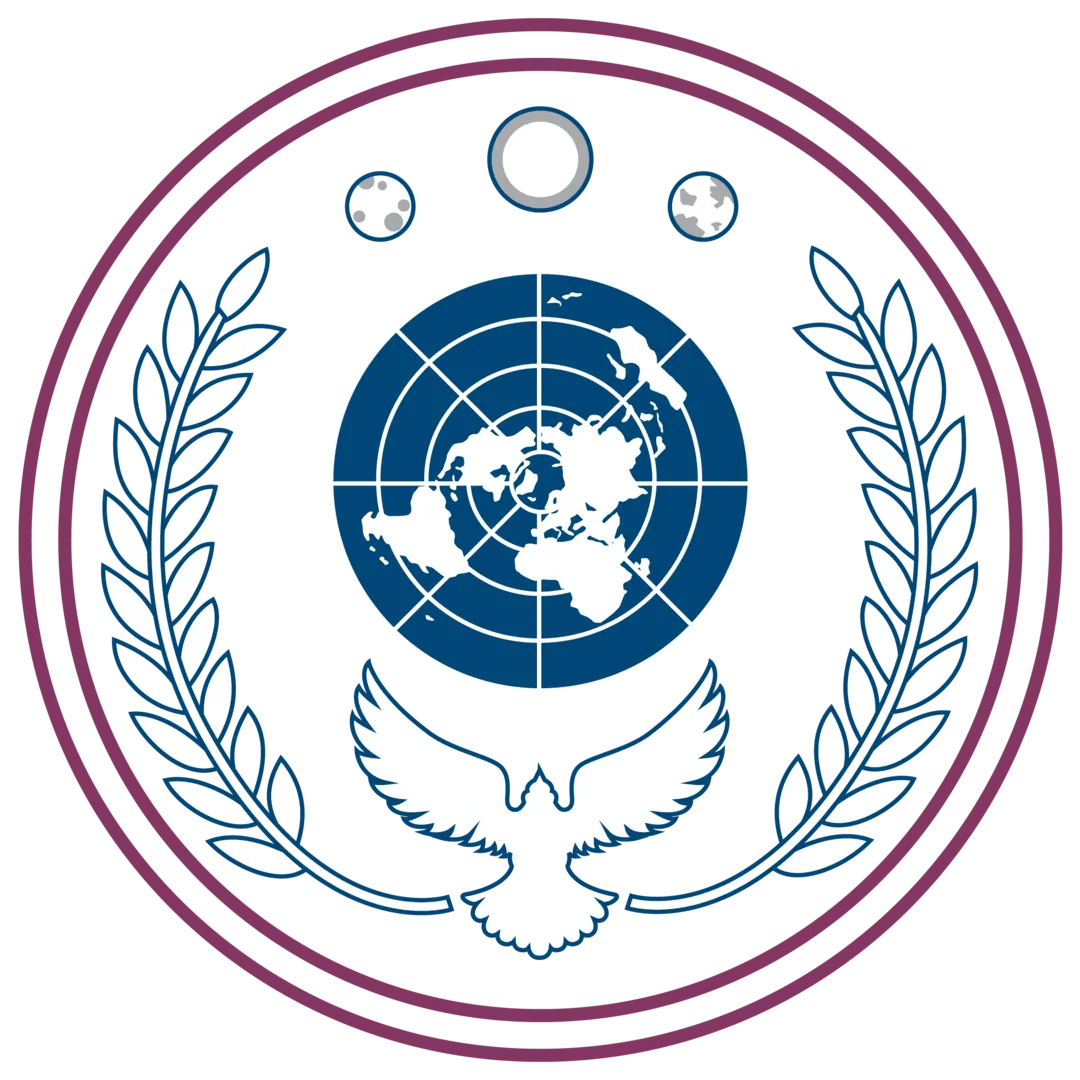 We are currently seeking new members! If you are interested in participating in the Project Group, please contact one of the co-leads.
Co-Lead
Adeene Denton (United States of America)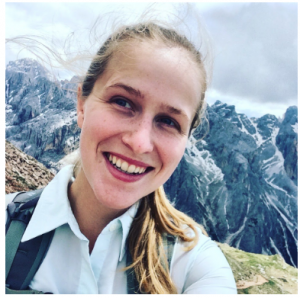 Adeene Denton is a scientist and historian approaching future planetary exploration from a humanistic perspective. She is a Ph.D. student in planetary geology at Purdue University. She holds undergraduate degrees in geophysics and history from Rice University and a Masters in planetary geology from Brown University. Her thesis work focuses on the geologic history of prominent destinations for human and robotic exploration, including the mid-latitudes of Mars and the icy satellites, as the geologic history of these bodies is a crucial aspect controlling resource distribution and accessibility.
As a graduate student, she has been active in developing a support network for underrepresented students both within the Department of Earth, Atmospheric, and Planetary Science at Purdue and across the planetary science community through her work with the Women in Space conference. She is an avid writer, dancer, and choreographer, creating work focused on the sociopolitical implications of space exploration. She can be found on Twitter @spacewhalerider and at adeenedenton.com.
Team Members
Misheel Enkh-Amgalan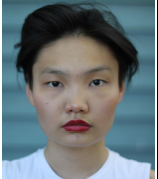 Misheel Enkh-Amgalan is an undergraduate student in political science from Free University Berlin. She has worked in the United Nations Office for Western Europe in PR and for the Lufthansa Group in governmental relations and consulting. Currently, she is an intern at the German Cooperation for International Cooperation in the project group for product development.
As an e-learning teacher for a course against hate speech on the internet, she gained knowledge education about human rights issues. Additionally, as a poet from poetry slam collective I'slam and through her published work in poetry, she is addressing issues such as economic inequality, queer politics, and intersectional feminism through art.
Eleni Ravanis
Eleni Ravanis holds an MSc in Planetary Science from University College London and a BSc in Geography from the University of Sheffield, and is currently working at the European Space Agency (ESA) as a Young Graduate Trainee in Madrid, Spain. Eleni is part of the Mars Express Science Ground Segment team and her role is to support the Visual Monitoring Camera (VMC) instrument. She is responsible for VMC science observation planning, data handling and archiving, as well as assisting the VMC science team.
Eleni volunteers for the Austrian Space Forum (OeWF) for which she is the Flight Plan coordinator for a suite of geoscience experiments that will run as part of the AMADEE-20 Mars simulation mission. She has also contributed to the Global Policy Journal whilst working as a Policy analyst at the G20 in Hangzhou, China in 2016, where she wrote on climate change and the G20. Later this year, she will start her Ph.D. in Mars surface studies at the University of Hawaii at Manoa, where she will also work as a Graduate Research Assistant for the NASA Mars2020 Perseverance Rover Mastcam-Z instrument team.
Eleni is passionate about the ethics of space exploration and planetary science, and working for a more equitable space future. You can read more about Eleni's work for ESA here: https://www.esa.int/About_Us/Careers_at_ESA/Travel_to_Mars_with_Eleni_Ravanis_YGT_at_ESA and find her on Twitter @eleniravanis.
Andrea Owe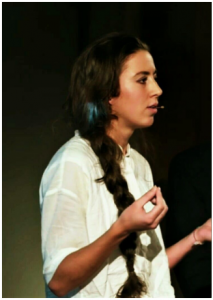 Andrea Owe is a space ethicist and independent researcher in future studies based in Norway, who is deeply passionate about the long-term future of terrestrial life on both Earth and beyond. She holds an M.Phil in Development, Environment, and Cultural Change from the University of Oslo, a BA of Fine Arts from The Royal Academy of Art, The Hague, and is looking to pursue a Ph.D. in Future Studies while she runs her research consultancy practice. Her expertise lies within the four main areas of space ethics, ecological ethics, moral enhancement, and AI ethics, which together make up her macro strategic approach to studying the future. Through this approach, she works at the intersection of the socio-environmental crisis, existential risk, human morality, posthumanism, and the prospect of making life multi-planetary.
She collaborates with institutions such as Oxford Future of Humanity Institute, Center for the Study of Bioethics, Effective Altruism, and Global Catastrophic Risk Institute. She is also voluntarily involved in international initiatives aiming to consciously shape our space future, such as the Interplanetary Initiative Space Governance Lab at Arizona State University. By shedding an exploratory light upon the long-term future, Andrea aims to identify, research, and provide novel insights to the macroscale and high-impact issues of our time, improving the long-term prospects for our terrestrial civilization, on Earth and beyond. www.andreaowe.com
Annie Handmer
Annie Handmer is a Ph.D. Candidate at the University of Sydney's Faculty of Science, in the School of History and Philosophy of Science. She has a Bachelor of Arts (Hons) in Philosophy, with Honours in History and Philosophy of Science, also from the University of Sydney. Annie's research focuses on science and technology studies and the sociology of science in extreme, multilaterally-governed environments (particularly Antarctica and Space). Annie also tutors an undergraduate subject called 'Science, Ethics, and Society' at the University of Sydney.
In addition to her academic studies, she is a member of the History of Science Society, the Space Generation Advisory Council, the Space Industry Association of Australia, the Australia and New Zealand Space Law Interest Group, the Aerospace Futures Committee, the Australian Youth Aerospace Association, and is also the host and creator of the Space Junk Podcast.
Gabriel Lazazzara
Gabriel Lazazzara is a graduate student at the University of Bologna pursuing a master's degree in International Relations. He has already earned a Bachelor's degree in Political Science and has been selected by Fondirigenti among the 50 best under 30 Italians for a program aimed at promoting innovative leadership in Italy. He has also been selected for Young Leaders, to support youth participation in representative democracies and in civil societies. He deeply believes in active citizenship as a means of change. He volunteered for AIESEC covering leadership positions for more than two years, organizing the Italian Youth Speak Forum 2017 in Rome. From 2020, he is part of the global movement NOW!, playing the role of a local campaigner.
His expertise lies within the main areas of international relations, futures thinking, and space policy. He developed foresight methodology, ranging from quantitative and qualitative methods to provide advanced knowledge of global trends in society, economics, politics, and international relations. His fond interest in space has led him to the creation of a Telegram channel on the topic and to joining the Space Generation Advisory Council.
He aims to become a space advocate, improving the living standards of people on Earth through the development of a full-fledge space economy.
https://www.linkedin.com/in/gabriel-lazazzara/?locale=en_US
Steven George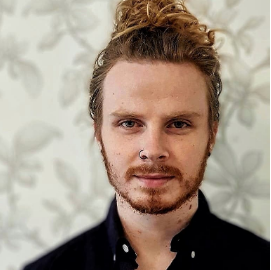 Steve (he/him) works as a space systems engineer at STFC RAL Space, Oxfordshire UK, after graduating with an MSc Astronautics & Space Engineering from Cranfield University (2019) and an MSci (Hons) Physics from Nottingham Trent University (2016). Prior to his career with the Science & Technology Facilities Council, Steve has voluntarily involved in the national charity 'UK Students for the Exploration and Development of Space' as a member of the executive committee and led a local branch in international engineering competitions. He still voluntarily collaborates with the community, but now focuses his efforts on the growth of a rocket group, who are developing a series of sounding rockets and workshops with the intention to inspire incoming generations. 
Steve has professional involvement (systems engineering) in a variety of missions, from TVAC Test campaigns, CubeSat mission proposals, Phase 0 studies, and using satellite observations for mine action in Cambodia. Systems engineering requires an aptitude to lead a technical team, and the foresight to anticipate the interaction & impact between sub-systems. Through this expertise, he hopes to develop (or use) appropriate space technology for real needs and to help work out what those needs actually are. Steve exhibits a strong ambition to play an active role in the United Nations' efforts to support the world achieve the Sustainable Development Goals (SDGs) through the use of Earth Observation, Remote Sensing & GIS, especially for developing countries.
Sophie-Marushka Miniconi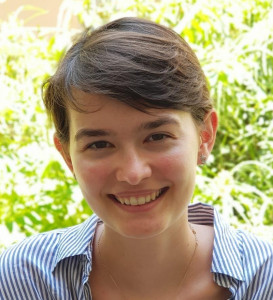 Sophie-Marushka Miniconi is an undergraduate student in political science in Sciences Po Paris and in physics at Sorbonne University, in France. Passionate about astrophysics from the youngest age, she has worked as a scientific mediator within astronomy associations for years and is an accredited instructor for France's Association for Astronomy. Having conducted research in astrophysics at the Keat Peak International Observatory in Arizona, United States in 2016, it is her dedication to astronomy that drives her.
She wishes to transfer these experiences in transmitting her strong interest in astronomy from the purely educational to the political field and aspires to a career in space policies. Her inclination for philosophy and political theory also shapes her reflections on the ethics of space exploration. Issues such as the legitimacy of human beings to conquer new bodies, to exploit asteroids or conflicts over space debris are themes that she investigates in her studies, both in their scientific and political resolutions.
Her involvement in the Space Generation Advisory Council reveals her wish to become an advocate for fair, peaceful, and equal use of outer space. 
https://www.linkedin.com/in/sophie-marushka-miniconi-735956199
Nicole Murayama Nir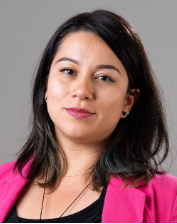 Nicole Murayama Nir (she/her) is the Human Resources Manager for Secure World Foundation and a graduate student at DePaul University in Chicago. She is pursuing a master's degree in Applied Diplomacy with a concentration in Critical Ethnic Studies. She has written about outer space as contested space, space exploration as an opportunity for healing, and ecological justice as social justice.
Nicole graduated from Loyola University in Chicago with a Bachelor of Science in Psychology with a focus on Human Services, and minors in Women and Gender Studies and Music. She participated in the 2019 International Space University Space Studies Program in Strasbourg and was part of the coordinating and editing teams for the Space for Urban Planning Team Project. She supported the Denver Permaculture Guild as the 2018-2019 coordinator, as well as facilitated 20-hour pieces of training for street medics through the Denver Action Medic Network.
Nicole is passionate about collective healing and liberation, permaculture, and community organizing. She envisions a future where humans work in a relationship with the environments they are part of, on Earth, the Moon, and beyond.
https://www.linkedin.com/in/nicolenir/
Chantelle Dubois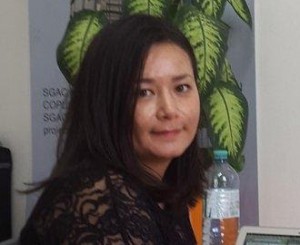 Chantelle Dubois is a computer engineer currently located in Montreal, Canada. She has been a long-time member of the SGAC, first as a web team member in 2014, then as a headquarters intern in 2015, until 2018 when she acted as the Manager of the Space Generation Fusion Forum. Her varied experiences with the NGO have been an important element in her personal and professional development, providing her many opportunities to grow, and establishing life-long friendships with like-minded individuals from around the globe. Chantelle has been recognized by the SGAC for her efforts via the Space Generation Leadership Award (2016) and the Space Generation Pioneer Award (2018).
More locally, Chantelle is employed by the Canadian Space Agency. She began her career with the agency first as an intern for the robotics team, supporting software integration and testing for the Lunar Exploration and Analogue Deployment project. She also has had the opportunity to work with the CSA's policy branch in the area of international affairs and domestic regulation. Following her graduation, she returned to the agency in the Engineering Development Program where she divides her time between directorates to develop a multi-faceted understanding of space agency activities and expertise. Currently, she is assigned with the Lunar Gateway Program and Multi-Mission Satellite Operations, primarily supporting from a software perspective. Chantelle considers her participation in the final selection committee of the Canadian Space Agency 2016-2017 astronaut recruitment campaign to be one of the most memorable experiences of her career so far.
Monica Vidaurri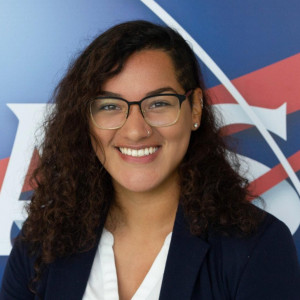 Monica Vidaurri (she/her) is a student at George Mason University currently working towards a Masters in Biodefense. Her undergraduate degrees are in biology and government and international politics with a concentration in law, philosophy, and governance. Originally from San Antonio, Texas, Monica moved to Washington, D.C. in 2017 to do a semester internship in the United States Senate. That internship turned into various jobs across the government, the non-profit sector, and even a science society.
Monica now works at NASA Goddard Space Flight Center as part of the CRESST II research group, where she is an astrobiologist and policy and ethics specialist. Monica's astrobiology experiences include observing exoplanets, and exoplanet characterization. Her policy experiences lie in international law, ethics, and space policy. The two fields meet at the intersection of biodefense, bioethics, and planetary protection, which fuels her passions in ensuring humanity adopts proactive, transparent, and ethical standards of space exploration, as well as bridging the gaps between the science world and the policy world. Monica is also a musician and teaches high school and drum corps brass and visual ensembles.
London Vallery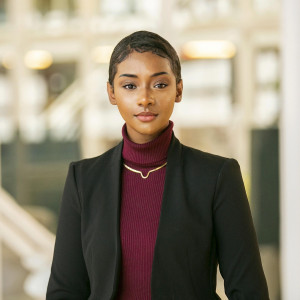 London Vallery is an undergraduate student at Harvard University concentrating in the History of Science with a focus in aerospace engineering and astrophysics. Her research interests include the international development of aerospace engineering as it relates to astrosociology, non-western astronomical sciences, and the protection of indigenous communities and environments around the world.
London works as a researcher at the Harvard-Smithsonian Center for Astrophysics on the PredictionX team where she explores celestial predictive systems and technology policy. She is also the director of the docuseries Upward Expansion which covers the ways in which indigenous communities utilize the stars and sky as a natural resource and the technological threats that advance the loss of their generational knowledge. She has engaged in engineering and astronomy research throughout Asia, Africa, and the Americas, and embarked on an expedition to Antarctica to study Antarctic tourism and archaeology through the lens of future space exploration. London is currently completing her thesis research under the Edmond J. Safra Ethics Fellowship with a focus in space ethics and land claim.
https://www.linkedin.com/in/londonvallery/