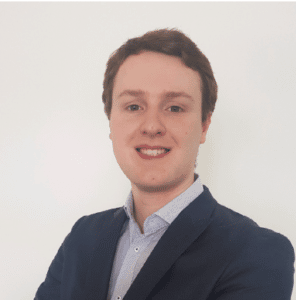 Co-Lead Space Exploration Project Group (SEPG) 

 PhD Student University of Oxford, Earth Science Department 

NPoC of the Netherlands 

Founder of ACHIEVED mission design project, DREAM analogue mission team

Attended SGC 2021, ESGW 2021&2022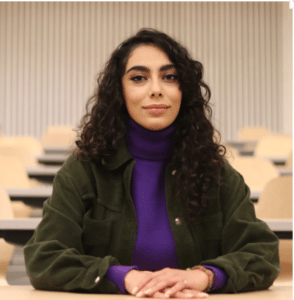 Co-Lead of Space Exploration Project Group (SEPG) 

Presented on behalf of the SEPG at the 65th United Nations COPUOS Session

Master of Mechanical Engineering Student at the University of Toronto 

Intern at the Canadian Space Agency (Fall 2022)

Global Nominee of the 2021 NASA's Space Apps Challenge 

Winner of the Special Recognition Award at the International Association for the Advancement of Space Safety 2021 Student Competition 

Attended 12th European CubeSat Symposium, International Astronautical Congress  2021 & 2022, Space Generation Fusion Forum 2022 and Space Generation Congress 2022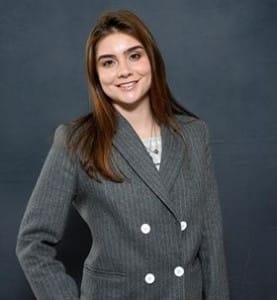 PR & External Communications Director (SEPG)

Social media and Marketing Specialist

International Space University Alumni 2021

Business & Management Lead for Intercontinental Suborbital Commercial Liner ISU Team Project Report 

UBC Alumni Bachelor of Business Management 2020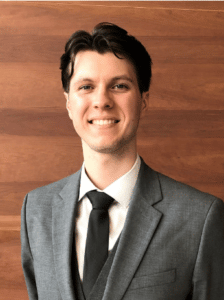 PR & Internal Communications Director (SEPG)

5th Year Aerospace Engineering Student – Autonomous Systems

Attended SG[France]2022 & IAC2022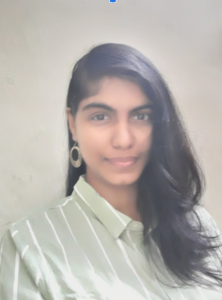 SEPG Member Relations and Support Team Coordinator

Reports Team Co-lead in SGAC

Aerospace Engineer graduating in 2023

Admin Lead at Women of Aeronautics and Astronautics India

External chair, Indian Women in Space Conference 2022

Aerodynamics Engineer, Project Stardust, Indian Amateur Rocket Association

Undergraduate researcher – supersonic flows & trajectory design 

Delegate – SG[India] 2022, 7th Bengaluru Space Expo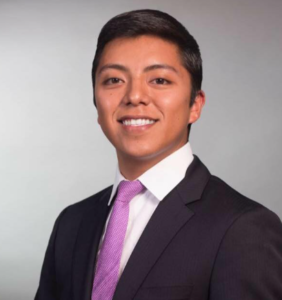 Marcos

 Eduardo Rojas Ramirez is a Junior Consultant & Engineer at Capgemini Engineering in Toulouse, France. As a consultant, he supports projects and collaborates with clients, providing expertise in Aeronautics, Space Systems, Systems Engineering, and Model-Based Systems Engineering (MBSE). He received his Bachelor of Science in Mechanical Engineering from the University of Texas at Rio Grande Valley (UTRGV), where he and his friends founded a student non-profit organization dedicated to designing, manufacturing, and launching high-powered rockets. He later moved to France to pursue his graduate studies at ISAE SUPAERO, where he received his Master of Science in Aerospace Engineering, specializing in Space Systems Engineering. For almost three years, he worked for the French Space Agency (CNES) as part of the Spaceship FR Team, supporting their efforts to use MBSE tools and methods to support space systems design and analysis for space exploration systems such as Inflatable Habitats, ISRU Systems, and Rovers. As a member of SGAC, he has supported and participated in various events and currently serves as the Event Manager for the Space Generation Congress 2023, to be held in Baku, Azerbaijan. He also supports the coordination of two research teams under the Space Exploration and Near-Earth Objects Project Groups.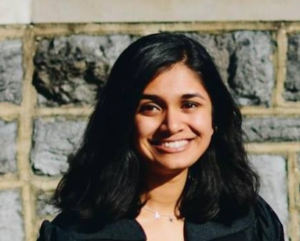 Sapna is a Systems Engineer at Lockheed Martin Commercial Civil Space with a B.S. in Aerospace Engineering from Virginia Tech. She has worked on a wide variety of spaceflight missions from Artemis to the Cryogenic Demonstration Mission where she has done conops design, model based systems engineering, and systems design. She additionally supports the Lockheed Martin New Ventures team by looking into new businesses. Additionally, she is passionate about diversity, equity, and inclusion and supports activities from the SGAC PADAWANS team.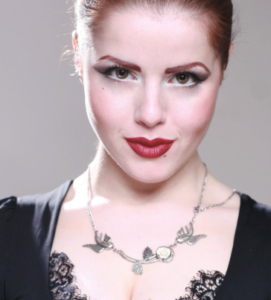 Co-Lead DREAM Analogue Mission Team through SGC Space Exploration 

Masters of Space Studies – International Space University  

Commercial Space Studies – Florida Institute of Technology (Aldrin Family Foundation Scholar)

International Astronautical Federation –  Emerging Space Leader '22

 

Space Generation Council Delegate '22

First Balkan Female Analog Astronaut (UND ILMAH)

NASA Space Apps Local Lead Mountain View & Cleveland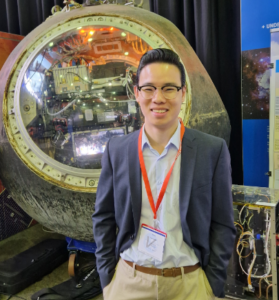 Danny Tjokrosetio, or Danny Tio, is currently pursuing a Master's in aerospace engineering at the Delft University of Technology. Holding a Bachelor of Science in Mechanical Engineering from the University of Twente, he specializes in spacecraft structures. In addition, Danny is nurturing his interest in planetary science as a mission scientist for Team Tumbleweed, a student team aiming to send a series of affordable rovers to Mars. Passionate about science communication, Danny is known as @galactic.greaser on Instagram on TikTok, where he educates the public about space exploration. Furthermore, he is an intern and volunteer for Antarexxa Space Global, where he develops aerospace curriculum for high school students and encourages young Indonesians to study space-related subjects. As part of the Space Exploration Project Group, he is a co-lead of DREAM, an initiative researching and establishing the standardization of analog missions, and eventually their execution at SGAC. Danny participated as a delegate at SGC 2022.