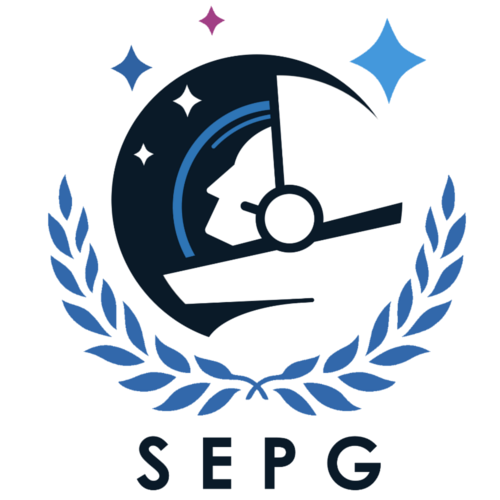 PR Team Graphic Designer/Content Creator
We are looking for an enthusiastic and creative member that is going to be part of the SEPG PR team as Graphic Designer or Content Creator. The PR team oversees all external communications for the SEPG  group and to ensure communications are high quality and professional.They coordinate social media and manage our external communication channels, including Twitter, Facebook, LinkedIn as well as the Monthly newsletter via mailchimp with items from team members. Additionally they maintain and update our SEPG website. Do you have::
Creative skills
A high sense of responsibility and willingness to work in a team environment
Enormous passion for space exploration
Availability of 2 hours per week
Fill the form given below to join the memberships team!
https://forms.gle/HXKLiTxbqYWg1taf6
Webinar Team Coordinator
SEPG's webinar team is currently looking for a new coordinator to join the team. The team is preparing a webinar series on the future or space exploration between 2022 and 2030 highlighting important milestones in each year. It will have high-level external speakers from different companies or organizations and will be available for all SGAC members. Are you looking for:
A leadership position with opportunities to grow
Room for creativity and innovation?
Opportunities to support education for SGAC members
Fill the form given below to join the memberships team!
https://forms.gle/HXKLiTxbqYWg1taf6
Membership relations team
Passionate about space exploration and building communities? You're in the right place!
Join the SEPG Memberships Team to build a passionate space community, bring together people with similar interests and act as a bridge between the co-leads and the members.
You will get a chance to interact with a diverse, international group of space enthusiasts, apply communication and problem solving skills, do demographic studies and get a chance to participate in cool research!
Contact [email protected] or [email protected] in case of any doubts.