Space Technology for Earth Applications PG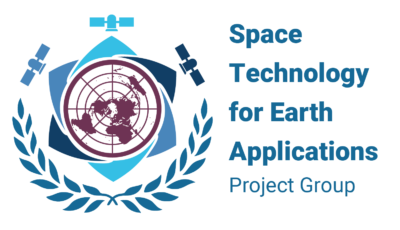 Upcoming Events
STEA PG holds a quarterly assembly meeting. The aims of these meetings are to provide updates of PG activities to STEA members. If you would like to get involved and unsure how, this would be a great opportunity. Instructions to join the general assembly will be sent to STEA members one week prior to the meeting.
Questions or concerns about the general assembly should be directed to PG co-leads at [email protected].
Past Events
"Flood Risk Assessment in Cameroon: The Past"
October 13, 2021 from 1 pm – 4.30 pm Cameroon time (UTC+1)
In the era of the rapidly changing climate, flood events are becoming more intense and more frequent posing losses of invaluable lives and properties worldwide, especially in the developing countries. Our project, sponsored by UNESCO International Geological Correlation Programme (IGCP) and Space Generation Advisory Council (SGAC), aims to address these challenges by developing sustainable and effective management plans driven by Earth Observations, social media crowdsourcing, and hydrological models. The first workshop in the series will focus our attention on the current methods used in flood risk assessment in developing countries and the needs for an improvement, using Cameroon as a case study. The potential and future outlooks for using synthetic aperture radar (SAR), social media, and artificial intelligence (AI) in flood risk assessment will also be discussed. The workshop will be on October 13, 2021 from 1pm – 4.30pm Cameroon time (UTC+1) and will be hosted on zoom. The language for this workshop is English
Questions or concerns about this workshop should be directed to [email protected].