Space Technology for Earth Applications PG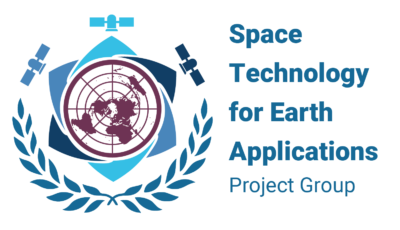 Past Projects
Contact person: Krittanon Sirorattanakul, California Institute of Technology, USA
                              [email protected]
Space-related non-governmental organizations (NGOs) utilize products from space-based observatories or engage in issues related to space policy. They play a unique role in the Disaster Risk Management (DRM) framework as they integrate the scientific and non-scientific communities through outreach activities, education, space awareness, capacity building, and crowdsourcing of volunteers. This study explores the perception of space-related NGOs in DRM using an online questionnaire-based survey distributed worldwide to over 150 organizations. The results from the study suggest that personnel from the private sector, academia, and governmental agencies working in the field of DRM are conscious of the importance of space-related NGOs in DRM and their increasing presence across the world. International collaborations and Private-Public Partnerships (PPP) are believed to be fundamental in the implementation of successful DRM policies, especially in developing nations. The future of disaster response strategies is guided by the exciting field of artificial intelligence advanced through scientific research at universities and research institutes. Our analysis using the demographic data collected demonstrates the feasibility of using such questionnaire-based surveys to further study the impact of political, economic, and cultural backgrounds on human perceptions.
This project has produced a technical report. You can find a pdf version of our report here. To cite our report, please use the following:
Sirorattanakul, K. et al. (2021), Perceptions of space-related non-governmental organizations in disaster risk management revealed from a questionnaire-based study, Space Generation Advisory Council project report, 1-18.