Results of Regional Coordinator Election in the NCAC Region
SGAC held elections in January to elect the next Regional Coordinator (RC) in the North and Central America and the Caribbean (NCAC) Region. We are happy to announce the selection of Elizabeth Barrios (USA) as the new Regional Coordinator for NCAC.
Detailed election results and the profile of the applicant follows. Elizabeth was the only candidate that ran for the election. All the votes supported that candidacy and hence Elizabeth has been re-elected for a second term.
Election Report
The election received one application for one regional coordinator position.
20 NPoCs out of 22 (91% participation) took part in the election, with the following result:
About Elizabeth Barrios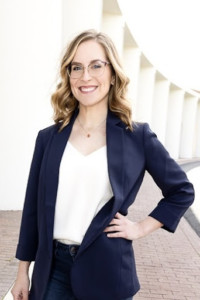 Dr. Elizabeth Barrios is a Materials Engineer at NASA's Marshall Space Flight Center in Huntsville, Alabama. Working in the Avionics Division of the Space Systems Department, Elizabeth's work focuses on the failure analysis of avionics components for NASA, the DoD, and the FAA. Her work also encompasses multiple research ventures including in-space manufacturing efforts for printed electronics and sensors. Previously, she was a Materials Research Engineer with the National Institute of Aerospace focusing on the development of in-situ monitoring tools for the surface preparation of carbon fiber polymer composites for adhesive bonding and the atomistic modeling efforts for the development of all solid-state lithium ion batteries.
Elizabeth currently serves as the Chair for the IAF Launchpad Mentorship Programme, is a Regional Coordinator for SGAC, and is a member of the IAF YPP/WD Committee. Elizabeth also serves on the Board of Advisors for SEDS-USA.
Elizabeth's work ethic and leadership skills have led her to receive many awards such as the NASA Space Flight Readiness Team Award (2018) for her work on the Advanced Plant Habitat (APH), the IAF Emerging Space Leader Grant (2018), the Luigi G. Napolitano Award (2020) for her work on thermoelectric material development, the IAF's Young Space Leader Award (2021), and the SGAC's Space Generation Leadership Award (2021).
This is what Elizabeth had to say about her election
 "I am elated to continue working as a Regional Coordinator for SGAC. I am excited to watch the NCAC region grow through the election of new NPoCs and new positions within the region as well remove any barriers for our NPoCs in their pursuit towards growing SGACs presence in their home country."