SGAC Announces the Winner of the 2021 SGC SGAC(4)STEAM Photographer Grant
SGAC is pleased to announce Victoria Heath as the winner of the 2021 SGC SGAC4STE(A)M Photographer Grant.  The winner will be sponsored to capture the activities during the 19th Space Generation Congress (October 21 – 23 2021) and will be granted free access to the 72nd International Astronautical Congress (October 25 – 29 2021)  in Dubai, United Arab Emirates. 
The Space Generation Congress (SGC) is the annual meeting of the Space Generation Advisory Council always held in conjunction with the International Astronautical Congress (IAC) at the same hosting Country. The Delegates are ~80 top university students and young professionals with a passion for space. They are selected with a highly competitive application process open to our Space Generation international network. With SGC, SGAC aims to promote the voice of the next generation of space sector leaders on the topic of international space development..
This award will be used towards covering expenses incurred to attend SGC and The IAC.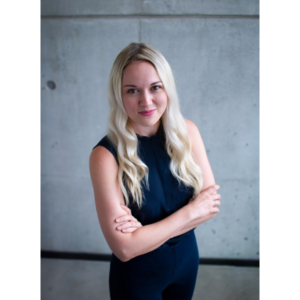 Victoria is a nerd with a creative edge. As a researcher and communications professional, her specialty is working at the intersections of technology, science, human rights, and global policy. She has experience in content creation and knowledge translation roles with organizations such as MaRS Discovery District, the Campaign to Stop Killer Robots, the Montreal AI Ethics Institute, and Masten Space Systems. She is currently Moon Dialogs's Program Manager and a freelance communications consultant. On most mornings you can find her wandering around Toronto with her Nikon in one hand and a coffee in the other, listening to podcasts and talking to strangers.
"It's an honor to receive the SGAC Photography Grant! As a relatively new member of the space community, this is a wonderful opportunity to make important professional connections and uncover emerging trends in space governance. I'm also thrilled to marry my creative skills with my passion for space exploration!"