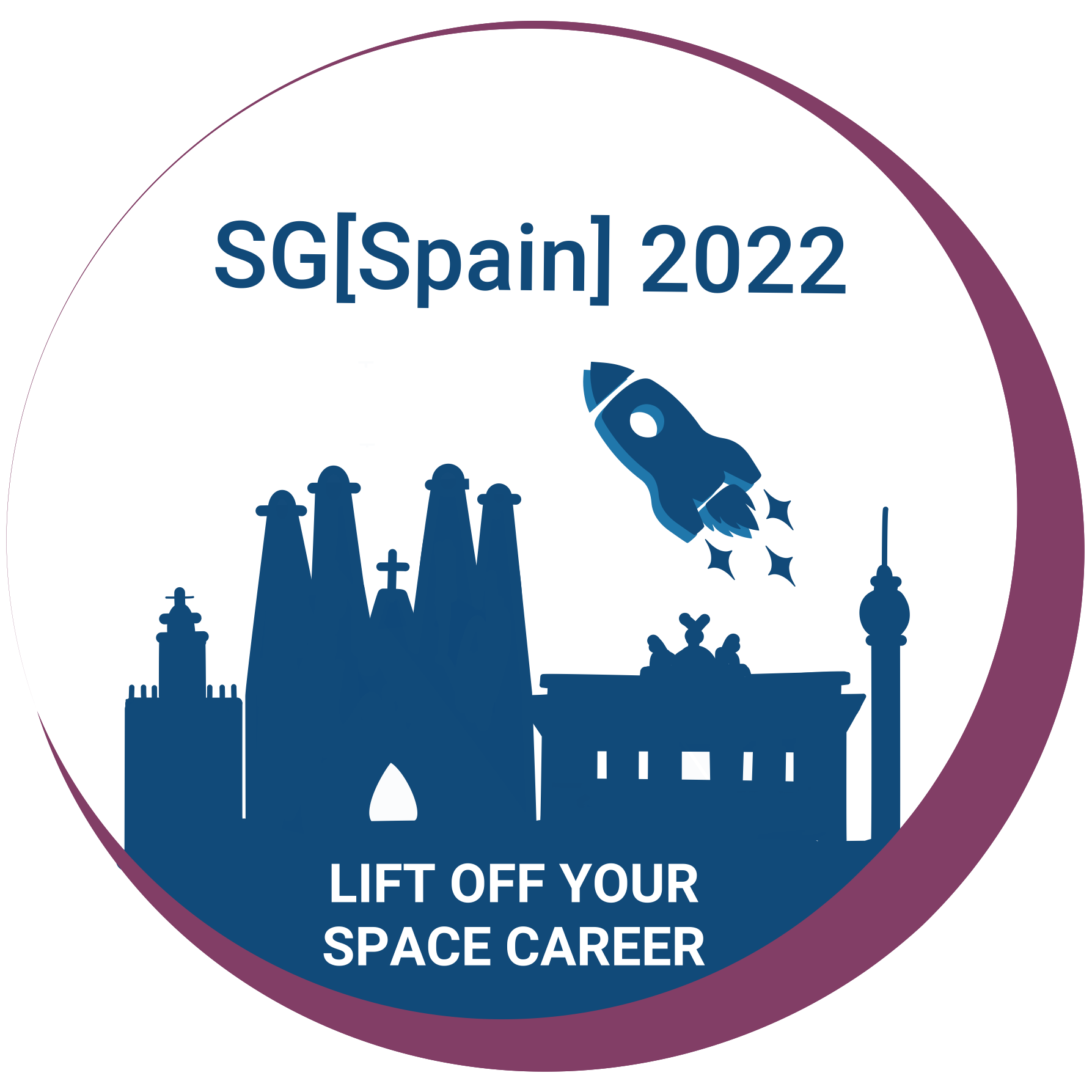 SG[Spain] 2022
Madrid, Spain | June 24th and 25th 2022
Instituto de Ingeniería de España
---
S
ince the first fully spanish satellite, MiniSat, was launched in 1997, the space sector in Spain has advanced immensely. From key organizations and enterprises to a growing number of startups, the Spanish position in the global space ecosystem is more relevant than ever. Recent developments such as the creation of the Spanish Space Agency and the increase in contribution to the budget of the European Space Agency are indicators of the recognition of the importance of space technology and activities by Spanish authorities.
In this context, having a young generation that takes these advancements further in the future is crucial for the long term development of Spanish presence as a key player in space.
After the successful inauguration of SG[Spain] in 2019, the second instance of this event is taking place this summer in Madrid on June 24th and 25th, intended for university students, young professionals (aged 18-35 years) and guest speakers from the space industry, space agencies, space non-governmental organizations and research laboratories. The purpose of the event is to gather together people who are passionate about space coming from different backgrounds to enhance interdisciplinary professional networks and exchange of ideas regarding the future of the space field.
The overarching theme of SG[Spain] 2022 is the following:
SPANISH SPACE SECTOR:
NEW ACTORS, ORGANIZATIONS AND OPPORTUNITIES
---
The event will be held in Spanish
1st of May: Registration for SG[Spain] opens! Registration will be done in a first-come first-serve basis, so hurry up so you don't lose your ticket! Registration deadline extended to June 10th!
24th of June: The event begins with a visit to the European Space Agency's centre for space science, ESAC (limited spots available). Additionally, you may come to the venue to retrieve your ticket and join us for networking over drinks!
25th of June: Workshops, round tables and keynotes take place during the whole day. The gala dinner will take place in the evening after the event.
Partnered Event
S
G[Spain] 2022 will be held alongside the IV Congreso de Ingeniería Espacial during the first Interdisciplinary Space Week in Spain. More information can be found here: EIE Congress