What is Diversity?
Diversity encompassess many things – gender, age, culture, religious and political beliefs, nationality, language, academic background, heritage, and more. In the space industry it takes all kinds of people to make space exploration and the use of space possible.  
"Diversity, for me, is giving everyone the possibility to express themselves and their full potential."
"We should combine the new innovative ideas of younger participants, with the experience and know-how of industry veterans."
"Space is the future of humanity. It has numerous mysteries and people from different backgrounds, different cultures, speaking different languages collaborate and work as one. It has got a power to unite the world and beyond."
"For me accepting diversity means also to think about inclusiveness. By finding similarities in our differences it is possible to combine the strengths of each individual independent of origin or political or religious affiliation."
"Diversity in the space industry refers to individuals of all types of backgrounds working in unity towards the success of space exploration. Diversity extends to more than cultural as it is also the appreciation of different roles within the space industry, particularly occupations that are unique and contribute towards the progress of the space sector."
"Diversity in the workforce enriches our projects and benefit all in the long-run. Therefore I also choose the words equity and openness to describe diversity in the space industry as it could be two keys to overcome the diversity challenge. Let's not forget that space is a field which is beyond nationalities or gender matters and which inspires passion regardless of age."
What is 3G Diversity?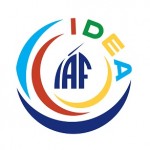 The International Astronautical Federation (IAF) has developed an initiative called the IAF International Platform for Diversity and Equality in Astronautics (IDEA) fostering the principles of 3G – Geography, Generation, Gender.
SGAC and 3G Diversity

In 2018, the Space Generation Advisory Council is the recipient of the IAF Excellence in 3G Diversity Award because the organization upholds the 3Gs – Geography, Generation and Gender through its members, alumni, activities and leadership positions.
IAF and SGAC Fostering Generational Diversity
For privacy reasons YouTube needs your permission to be loaded. For more details, please see our
Privacy Policy
.
I Accept
What Does Diversity Mean to SGAC?
At SGAC we value and actively promote diversity through events, scholarships, leadership positions and more.
Diversity Through Local and Regional Events
The Space Generation Advisory Council regional and local events are an important aspect of the SGAC event series because they promote capacity building and knowledge sharing at the national and regional levels. Here SGAC members can connect with experts from the space industry and discuss topics relevant to the local space agencies, companies and institutions. These events create outcomes that have a direct connection to the local community and allow SGAC members to really take action in their regions and in their countries; especially regarding space policy, innovation and the future.  
To keep these events as diverse as possible, local and regional events are open to SGAC members worldwide and scholarship opportunities are available based on need.
Each region including Africa, Asia-Pacific, Central America and Caribbean, Europe, Middle East, North America, and South America is represented yearly through the Space Generation Workshop (SGW) series.
For local events, SGAC has created the SG[ ] series where members can come together at the local level and work on country-specific issues relating to the space industry.
What truly makes these events diverse and unique is that each local event is run by a different organising team and the events can be created by the Regional Coordinators, National Points of Contact or even local members. For the SGW series each year they are located in a different city/country within the region so as to create diversity from year to year and in order to bring a fresh perspective to the regional level.
Diversity Through SGAC Scholarships
The Space Generation Advisory Council supports various global and regional scholarships to attend SGAC events around the world as well as to attend the International Astronautical Congress (IAC) on a yearly basis. SGAC Scholarships are awarded to members of different regions and are diverse on many levels such as nationality, academic background, gender and age.
One specific scholarship, the Young ESA Diversity Scholarship, works with SGAC to showcase diversity by awarding SGAC members even if they are not from Europe.
Diversity at the United Nations
SGAC is a Permanent Observer at the Committee for the Peaceful Uses of Outer Space (COPUOS) and is a member of the United Nations Economic and Social Council (ECOSOC). At the United Nations SGAC is always represented by a diverse set of members with various nationalities, academic backgrounds and ages. Additionally, SGAC members also represent various Member States which shows generation diversity amongst nationalities.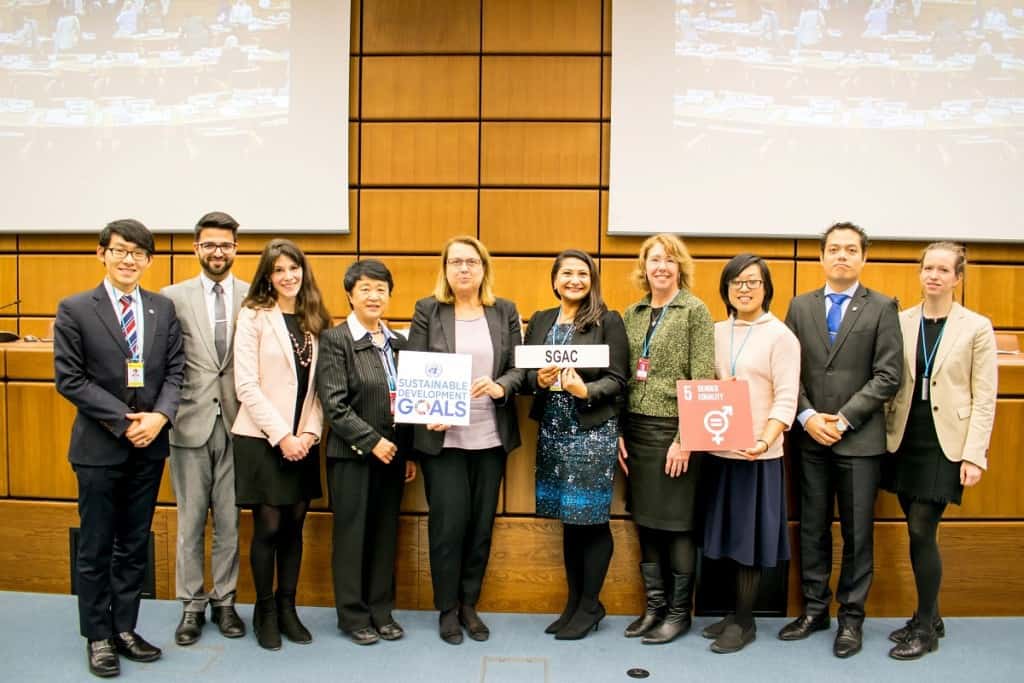 Generational Diversity
The Space Generation Advisory Council Alumni Programme links alumni together and links alumni with SGAC members. A new initiative spinning off from the Space Generation Forum 2.0 is the SGAC Mentorship Programme. This programme aims to connect members with alumni and experts to bridge the gap between generations and to share knowledge. At SGAC events such as SGx and at events where SGAC is a partner such as SpaceOps and IAC, members can also gain inter-generational knowledge from speed-mentoring sessions.