Speed Networking & Mentoring will be a highlight of AP-SGOW as prominent space professionals in different space-related fields and industries have been invited to speak and potentially mentor some delegates. 
Industry or Business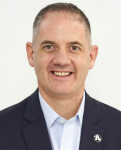 Mr Chris Blackerby
Chief Operating Officer & Director at Astroscale Japan
Chris Blackerby is Group Chief Operating Officer for Astroscale Holdings, the global leader in securing the safe and sustainable development of space for the benefit of future generations and the only company solely dedicated to on-orbit servicing across all orbits.  In the role of COO, Chris oversees the operations and expansion of the growing international company, including strategic planning and internal management.
Prior to joining Astroscale, Chris was the NASA Attaché in Asia and the senior space policy official at the U.S. Embassy Tokyo from 2012-2017. In that capacity he identified opportunities for cooperation, served as strategic space advisor to the U.S. Ambassador to Japan and negotiated agreements and resolved disputes with partners.
 
Chris began working for NASA as a Presidential Management Fellow in 2003.  While at NASA he was a leader in forging international cooperative partnerships around the world in the fields of Earth science, space science and human space exploration.  From 2005-2007 Chris was the Executive Director of the NASA Advisory Council, a group of senior officials that provides feedback to the NASA Administrator on future policies and plans.
 
Chris received a B.A. in History and Education from the University of Richmond (Va.) in 1995 and an M.A. in International Relations from the University of Rhode Island in 2002.  In 2009 Chris earned an MBA from the McDonough School of Business at Georgetown University.
Mr Alexander Linossier
Project Manager & Launch Director at Southern Launch
Alex graduated with a Bachelor of Aerospace Engineering / Bachelor of Arts double-degree from Monash University in 2013. He then worked as a Drilling Engineer for ExxonMobil across Australia, gaining invaluable experience with project management, operations planning and execution, and systems engineering. After 2 years, Alex decided to pursue his passion for space, and moved to Germany where he completed a Master of Space Engineering at the Technische Universität Berlin. His thesis, conducted at the Asher Space Research Institute in Israel, analysed the performance of miniaturised electric propulsion systems.
He then moved closer to home, taking a position as Recovery Systems Lead Engineer at Rocket Lab in New Zealand. Here, he led the development of the Electron first stage recovery system, including conducting aerial tests of parachute capture systems, managing the block upgrade to the first stage of the launch vehicle, and acting as Recovery Systems operator in Mission Control.
Alex is currently the Launch Director and Project Manager at Southern Launch in Adelaide, Australia, managing a wide range of launch projects for Australian and international customers. As Launch Director, Alex employs lessons learned from both ExxonMobil and Rocket Lab to safely conduct Australia's first space launches in more than 45 years, and spur on the growth of the Australian space industry.
Alex has a wide range of experiences throughout his career – from testing at Australia's only nuclear reactor, to catching a rocket stage under parachute with a helicopter, to living offshore managing O&G drilling operations. However, all that pales in comparison to the rush of standing up on a surfboard for the first (and so far only) time.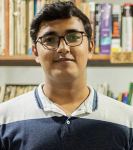 Mr Kshitij Khandelwal
Co-Founder & Chief Technology Officer at Pixxel
Kshitij is a Co-Founder and the Chief Technology Officer at Pixxel. Pixxel is a satellite data company based out of Bengaluru, India building a constellation of high-resolution remote sensing satellites. Pixxel's goal is to provide affordable, actionable insights in earth observation for applications in agriculture, environment conservation, and energy segments. Kshitij co-founded Pixxel during the final year of his Bachelor's degree in Electrical Engineering at BITS Pilani, India in 2019. Since then, the company has raised USD 5.7 million in venture capital funding and has a satellite ready for launch in Q1 2021. They are also building a better version of the same satellite for a launch scheduled in Q4 2021. As a space technology enthusiast and an engineer, Kshitij's goal is to build & commercialise space technology and harness it for our collective benefit as a species. His interests include project & mission management as well as learning about deep space missions.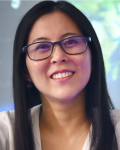 Ms Lynette Tan
Chief Executive Officer at Singapore Space & Technology Ltd 
Lynette is the Chief Executive of the Singapore Space and Technology Limited (SSTL), previously the Singapore Space & Technology Association (SSTA). Lynette identifies new opportunities and develops effective ways for government, companies, and individuals to partake in the emerging Asian space industry. SSTL collaborates with international organizations including Singapore Land Authority and the World Bank to identify use cases for satellite technologies for infrastructure planning and economic development. She runs a space tech accelerator in Singapore and is also the managing Partner of Project Cyclotron, an exclusive programme that assists early stage, deep tech, space start-ups. She is a Karman Fellow, an international award given to individuals whose achievements in space are outstanding. She is an advisor to German space startup MyelinS. Lynette received her Master of Science in Chemical Engineering from the University of Stanford.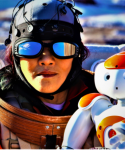 Dr Susan Ip-Jewell MD, DCEG
Space Medicine Physician-Scientist, Analog Astronaut, CEO & Co-Founder of MMAARS,Inc
Susan Ip-Jewell MD, DCEG is a Space Medicine Physician-Scientist, Analog Astronaut, exponential technologist, entrepreneur. Recently appointed as an official "SPACE COACH" for AFWERK empowered by USA SPACE FORCE and US Air Force and received a "knighthood" as Dame Commander in the Order of the Eagle of the Kingdom of Georgia from Royal House of Georgia. Research focuses on space medicine, health, wellness, human factors and exponential technologies. CEO/Co-Founder of MMAARS,Inc, (Mars-Moon Astronautics Academy & Research Science) training commercial analog astronauts and developing the first Mars-Moon Settlement training facility in Mojave Desert (close Mojave Spaceport) in California, USA (formerly Mars Academy USA). MMAARS is offering fully immersive experiences in analog missions monthly where selected crews live, work and conduct R&D in remote, Isolated and Confined Environments ( I.C.E) integrating experiential learning with exponential technologies. Dr Ip-Jewell is also Co-founder /CIO, of AvatarMEDIC.space, a company with a vision to create a new paradigm to disrupt and democratize healthcare access and medical services by converging XR/AR/AI. haptics, robotics, drones and blockchain. AvatarMEDIC is an official team in the $10 Million ANA Avatar XPRIZE). Dr Ip-Jewell recently graduated from Founder Institute (FI) Silicon Valley 2020 cohort and from Draper University Accelerator programs. A veteran analog astronaut, and Commander of crews deployed to austere, remote Isolated and Confined Environments. Susan pioneered first Mars "Station-to-Station" MARS MEDICS training missions with MAU-MDRS Crew 001, commanded missions from low-to high-fidelity locations under NEAMAE PROJECT (Nepal, Everest, Antarctica, Africa, Americas Mars Analog Astronaut Exploration Expeditions). Trained at National Institute of Health (NIH), National Cancer Institute (NCI) in clinical medicine, drug discovery / molecular therapeutics at UCLA Depart of Molecular & Therapeutic Pharmacology. Graduate of International Space University (ISU), recipient of Google Scholarship to attend Singularity University's (GSP15). Graduated from Aston University, UK Ross University School of Medicine. Recipient of "Marie Marvinght Award in "Technologies and Innovations for Space" by Aerospace Medical Association (AsMA) recognizing visionaries in space exploration. Recipient of National Space Society (NSS) "Living in Space" Award for pioneering development of Lunar & Martian settlements. Founded The Clinic LLC, an Integrated Wellness & Telemedicine Center in LA.  
Government or Policymaking