ISSC participants can count on the support of high-profile experts in the competition fields. This page is constantly updated with new entries in the Mentors team.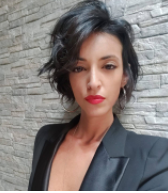 Bianca Cefalo
Bianca Cefalo is the Director of International Business Development at Atlanta-based Tech Startup Carbice Corporation.  Former Space Systems Thermal Product Manager at Airbus Defence and Space UK, where she led thermal disruptive innovation roadmaps for Next Gen Telecommunication Spacecraft.
Graduated in Aerospace and Astronautical Engineering at the University 'Federico II' of Naples, Italy – Bianca has spent nearly a decade between Berlin and London, driving space thermal products' development and contributing to the delivery of multiple commercial science missions and Telecommunication Satellites sponsored by NASA, ESA, DLR, UKSA and EU – including the HP3 instrument embarked on the NASA/JPL InSight Mars Mission, now operating on the Red Planet. 
STEM Ambassador, Space Communicator & Educational Consultant, Youths Mentor and Public Speaker – in July '20 Bianca founded Cosmica Space Consulting Ltd, actively pursuing her mission to inspire and empower the next generation of fierce female leaders in Engineering and beyond.  
Bianca also serves as committee member of the Women's Engineering Society London Cluster, member of the OpenExo Community, and Non-Resident Fellow at UAE-based TRENDS Research & Advisory.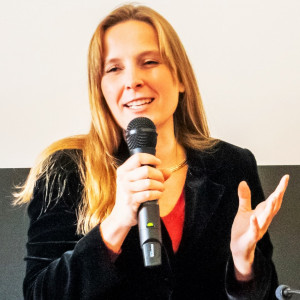 Chiara Chiesa
Chiara Chiesa is an International PR and Space Technology Commercialization Transfer advisor. 
She helps to infuse space technology into the commercial sector, connecting people, startups, companies and institutions within the aerospace and NewSpace domain.
Public relations expert, her background includes foreign literatures studies, communication, marketing and business.
NASA Space Apps Challenge Brescia Lead and organizer since 2018, Chiara profoundly believes in bonds amid people for the relentless pursuit of a sustainable planet for our species.  She is mentor and role model for Space4Women Network, a program by UNOOSA (United Nations Office for Outer Space Affairs) to inspire girls and women to pursue STEM and space careers.
President and co-founder of INTERSTELLARS and fond of new technologies, she is sales advisor for Graphene-xt and PR and advisor for many other startups.
Chiara is one of the 1000 "Unstoppable women" that are changing Italy through innovation, list by StartupItalia.  She is known as a game changer on her way to face new challenges by anticipating solutions to complexities: a quantum of energy to fuel every possible future.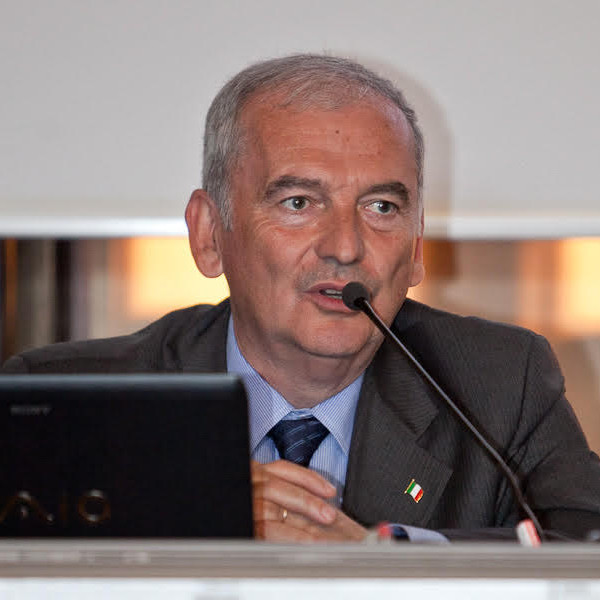 Piero Messidoro
Piero Messidoro graduated in Nuclear Engineering at the Politecnico di Torino in 1974. He worked for Thales Alenia Space since 1975 in the System Engineering, Verification and Testing area.
He has had direct responsibilities in manned and unmanned spacecraft including scientific satellites and International Space Station modules. Since 2013 he was Chief Technical Officer of Thales Alenia Space Italy and deputy CTO VP for R&D, Technology and Product Policy across entire TAS until his retirement at the end of 2017.
Since 2001 Mr. Messidoro has been serving as an external Professor at the Politecnico di Torino giving lectures in Systems Engineering and Program Management in the International Master course SEEDS (SpacE Exploration and Development Systems) as well as in other Space Systems Engineering courses. He is still active in the space business and among several collaborations with Universities and Institutions is presently supporting Piedmont Region as chairman of the NEREUS "technology from space exploration" WG and as Space expert in the Piedmont Agency for the internationalization of the SME's. Due to his contribution to Space Exploration research and missions the International Astronomical Union and NASA assigned the name "Messidoro" to the Asteroid 24856.
He is Venture Partner of the Primo Space Fund and member of the Scientific Committee of the Center for Near Space (CNS).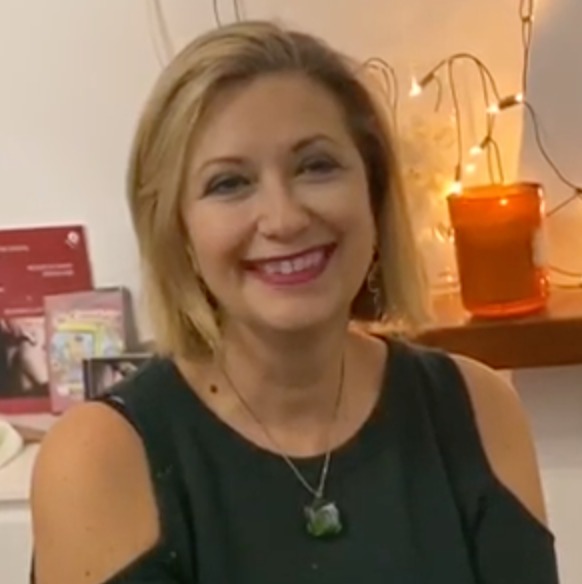 Annamaria Nassisi
Annamaria Nassisi is currently Manager Strategic Marketing for Observation, exploration, Navigation in Thales Alenia Space and Chair of Board of WIA (Women In Aerospace) Europe.
Master degree in Physics and Geophysics at the University "La Sapienza" in Rome (Italy) and she has started her career as researcher on the thermodynamic of the irreversible processes. Later on she joint private company as commercial responsible of new hardware/software integrated products and software analyst.
Since 1989, she works at Thales Alenia Space (Selenia Spazio at the beginning) by spanning her experience belonging the whole value chain of main application space field (Earth Observation, Navigation and Telecommunication) and covering ranging responsibilities from System Engineer within Military and Civil Earth Observation Systems, Technical coordinator for the Navigation, Head of Engineering Unit for Data Exploitation belonging the Remote Sensing Division, Program Manager of European/National institutional programs by interfacing ESA, EUMETSAT, EC, EDA and Italian public customers.
In 2002, she started a new phase of her working life within the Marketing & Sales Department as Earth Observation Business Development Manager, Head of the Defense Marketing, Head of the New Initiative Development, Security Business Development Manager as expert, EURASIA Area Export Manager, Head of Market Intelligence and managerial activities in support to the Senior Executive Vice President of the Business Line Observation, Exploration and Navigation (BLOEN) and responsible of the Strategic Business Plan.
She is actively involved in working groups/forum as member and/or chairperson for Copernicus, Security (including SSA) and Space Policy. Appointed as EO and Security expert in numerous National and European Working Group: Italian GMES Steering Group, Chair of Thematic Area Surveillance for S-IMG (Security Industrial Management Group), Finmeccanica Security Community, Chair of Security Thematic Area for SPIN-IT (Italian Space Platform), space security for SERIT (National Security Platform), space export opportunity for AIAD (Defence Industry Association). Authored several technical/scientific papers and mentor of young people with a Master Degree in political, economic, law science and business schools to introduce them in the space arena.
Today, Member of National COPERNICUS User Forum and national committee for GGIM (Global Geospatial Information Management) as EO expert. Member of IAF (International Astronautical Federation) for Security Committee and Earth Observation & GEOSS Committee, Member of IAA (International Academic of Astronautics) for Space Debris Permanent Committee. Free Lecturer for International Master on Capacity Building in Astronautics for "La Sapienza University" DIAEE (Dipartimento di Ingegneria Astronautica Elettrica ed Energetica) with a module of 12 hours. From the beginning of her career she supported gender diversity actions by promoting a female role model and she actively supports the Women In Aerospace Europe (WIA-E) association as member since 2016 and from the following year as point of contact for Thales Alenia Space (WIA-E Platinum Corporate) and Director of Communication. Today, she is the WIA-E Chair and Co-leader of the Rome Local Group. Annamaria is also member of the BPW (Business Professional Women) Italy, to represent the space sector, and she received in 2018 an award as Recognised Leader.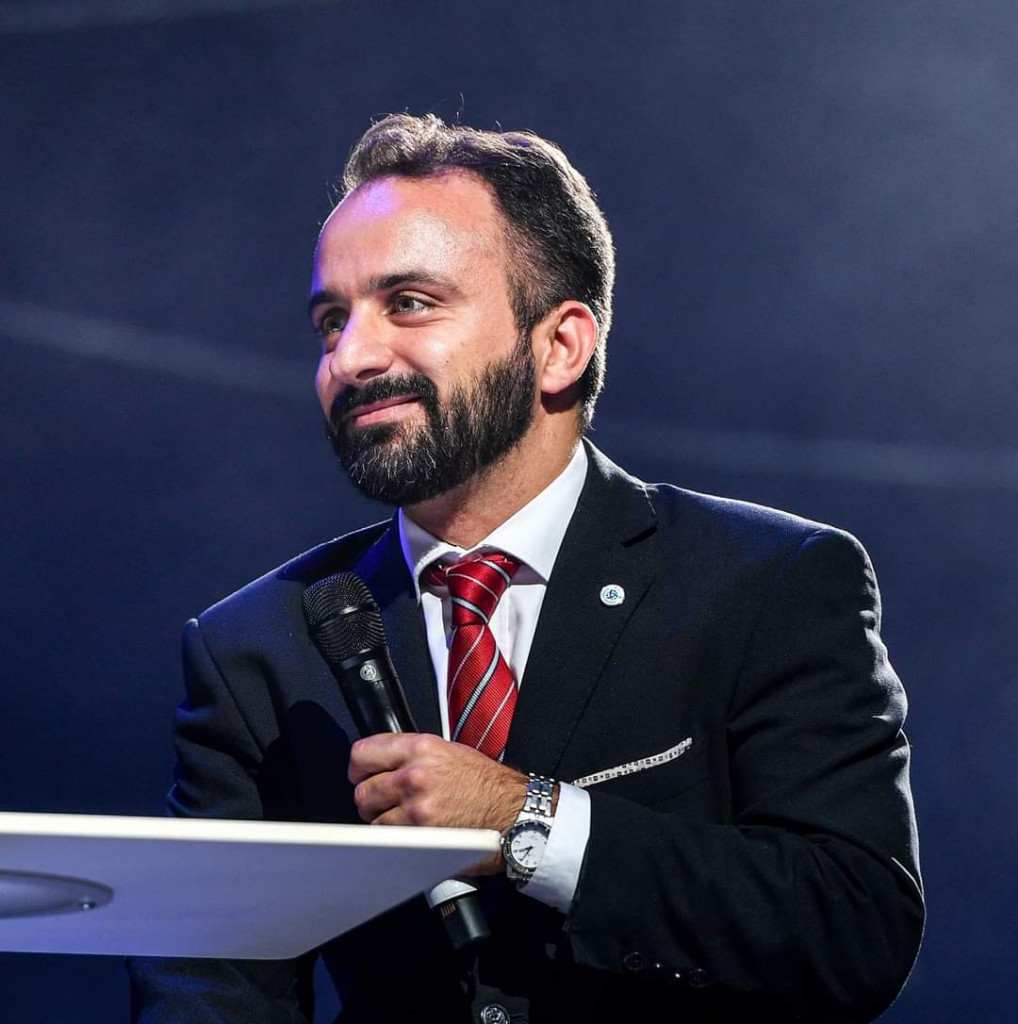 Matteo Emanuelli
Matteo Emanuelli is currently Manager Future SAR Programme at Airbus Defence & Space and Advisory Board Member of Space Generation Advisory Council.
· Master Degree in Space Engineering at Politecnico di Milano (Italy) with a master thesis carried out between Russia and Italy on space debris mitigation solutions.
· He started his career as Research Engineer at Université de Picardie Jules Verne in France, where he managed the local cubesat research group as part of the QB50 project, providing as well trainings and lectures to students.
· In 2016, he joined GomSpace in Denmark as systems engineer. Matteo led design and manufacturing for various small satellite missions, spanning from Earth observation, IOD, RF surveillance and Science for a variety of customers ranging from commercial, to agencies to defense.
· In 2019, he joined the Airbus Defence and Space in Germany, to work, as part of Connected Intelligence, in developing the services for Airbus' next generation radar constellation, successor of the successful TerraSAR-X and TanDEM-X.
· Matteo has been part of SGAC in various leadership roles since 2011. After being elected as Chair for the 2018-20 term, he is now serving in the Advisory Board of the organisation.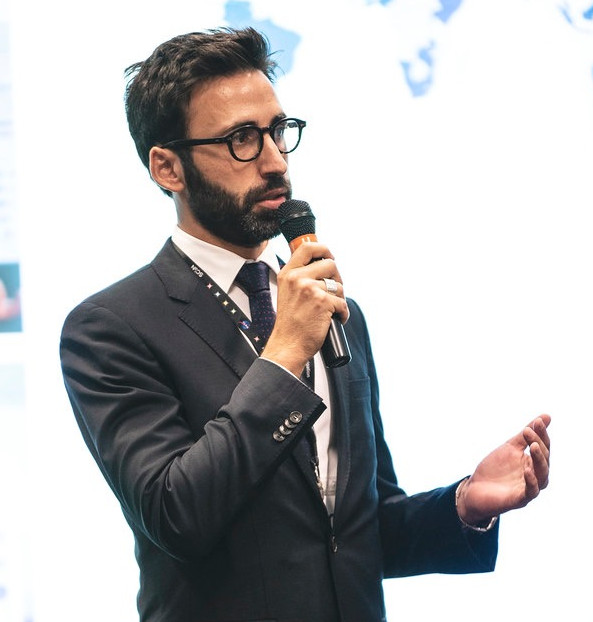 Ciro Farinelli
Ciro Farinelli, currently Future Programs Manager at Airbus Defence and Space in Germany for Earth Observation Radar Business.
– Master of Science in Space Engineering from Politecnico di Milano, graduated with a scientific research carried out at KAIST in South Korea regarding space structures.
– In 2013 Joined Airbus as member of a tiger team to tackle the most critical issues of the plant; after 2 years he left the corporate to pursue his dreams and develop high-tech business start-ups.
– For almost 3 years, Ciro founded / became partner in 3 ventures, all active in the field of robotics and artificial intelligence, assuring investments for up to 1M€.
– In 2017, Ciro joined back Airbus; among several other duties, he supported the City Airbus program, aiming to deploy flying cars by 2030 in the major megacities.
– Since September 2019, Ciro covers the role of Future Radar Programs at Airbus Defence and Space, among other responsibilities, he was tasked to support Airbus ventures to capitalize on existing market values and build profitable business for the future.
– Since 2017, Ciro is also SGAC Project Groups Coordinator; he founded Space Technologies for Earth Applications Project Group and is delegate at the United Nations Committee on the Peaceful Uses of Outer Space. He sometimes enjoy to teach at universities space business related topics (e.g. Tor Vergata in Rome in 2018).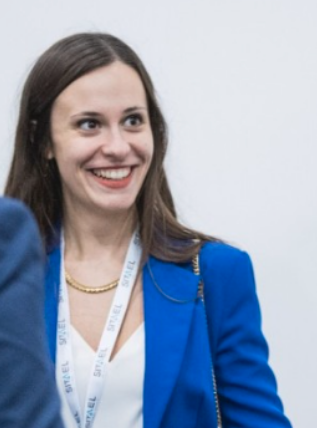 Eleonora Lombardi
Eleonora Lombardi is Industrial Policy and Technology Transfer Manager at Fondazione E. Amaldi where she is the Coordinator of the Business Applications Department. She is in charge, among others, of defining cross fertilisation activities, working on new and innovative funding opportunities and supporting the quality of projects by Italian companies applying to the programmes in the frame of the New Space Economy.
– She served as Project Manager at at the Research Consortium Hypatia, managing the European Space Agency's Ambassador Platform for Italy and coordinating Hypatia's activities into the Horizon 2020 programme "SpaceUp".
– Graduated in International Relations, with a specialisation in International Space Law and Policy, she also holds a second Master's Degree of Economic Intelligence.
– Eleonora collaborated with the University of Edinburgh and the University of Paris Sud following the award of scholarships. In Paris, she joined the Strategy Department of the European Space Agency and Eurisy, a non-profit association of European space agencies to support satellite applications' end users.
– From 2019, she is SGAC Regional Coordinator for Europe. Within SGAC, she joined the 1st edition of ISSC in Milan and she was part of the organizing team of the ESGW 2019 in London.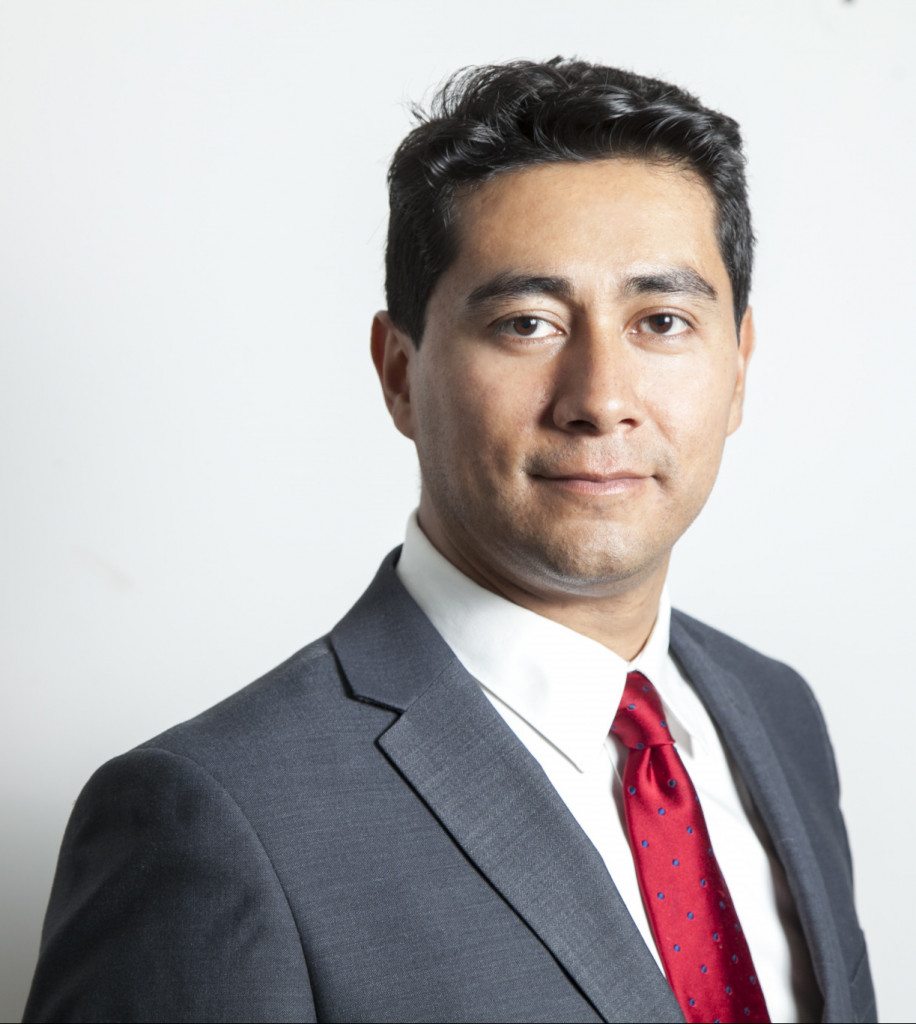 Jose Salgado
Jose Salgado is the president of the Canadian Chamber in Italy, a Chamber 2.0 based in Rome that focuses on innovation and new technologies, fostering cross-sector collaboration in four main areas: Space, ICT, Agrifood and Green Economy.
He is also a columnist for COSMO magazine, the only European publication specialized in Space Economy, and for Business Insider Mexico, where he writes about the new market trends in the space sector.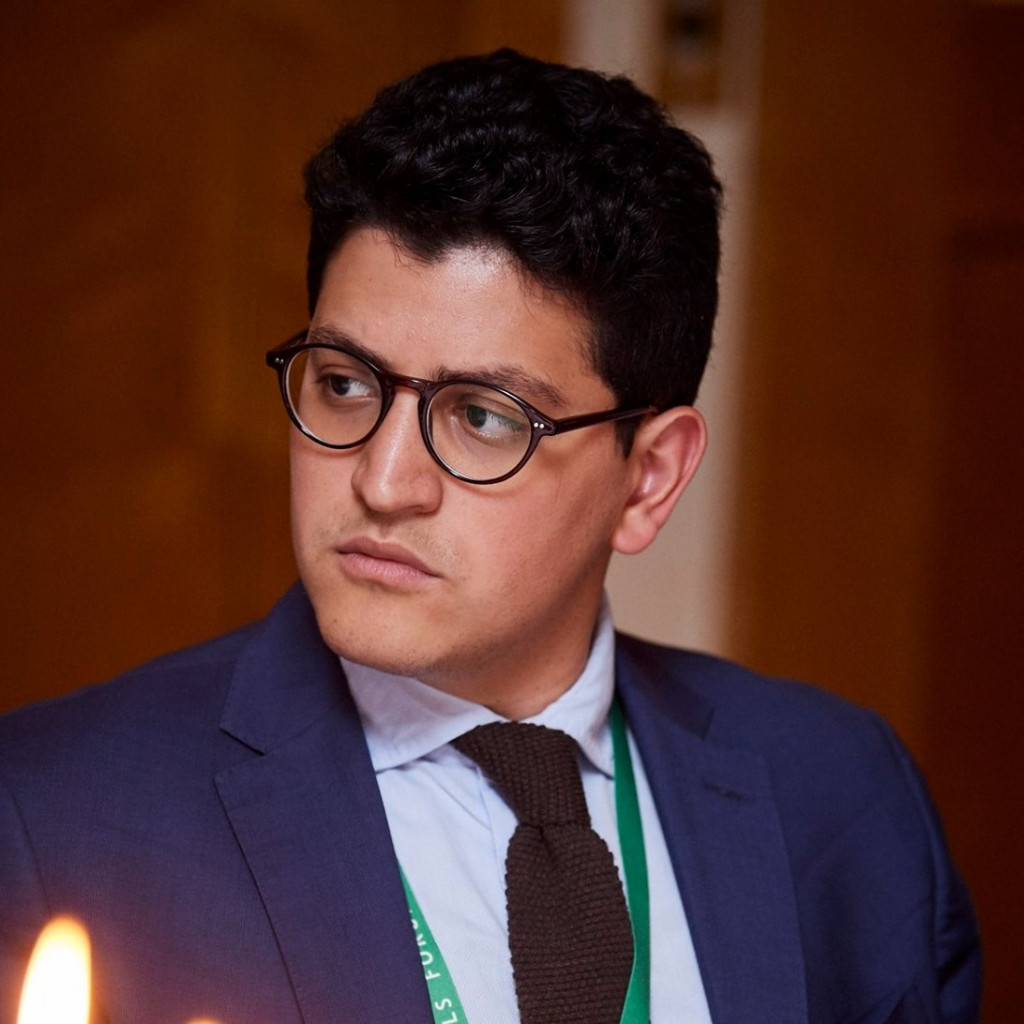 Anass Hanafi
Anass Hanafi is co-founder and President of Campus 4.0, a University Think Tank that creates bridges between Universities, Companies and Public Institutions.
He is head of a project named "Space Renaissance", aiming to organize an annual conference to be held in Turin, in partnership with Altec Spa and the University of Turin. He is a LLM in Law student, working on a Thesis on International Space Law at the University of Turin, he also studied at the University of Freiburg (Switzerland), as an exchange student.
He served as Legal & Public Affairs advisor in several international space projects. He has been part of the 9th International Association for the Advancement of Space Safety conference (IAASS) in 2017 co-authoring a paper on space safety and suborbital flights.
During the COVID-19 crisis he served as legal mentor into different international initiatives such us the Pan-European Hackathon organized by the European Commission, and Lauzhack, a Hackathon hosted by the EPFL Lausanne, Switzerland.
In 2018 he was selected to attend the School of Policy in Rome, created by the former Italian Prime Minister Enrico Letta. In 2019 he has been selected to be part of the TILN (Transatlantic Inclusion Leaders Network) program by the German Marshall Fund of the United States of America.
Starting April 2020, he is member of the Global Shapers Community's Turin Hub (an initiative promoted by the World Economic Forum). He is also Member of the Space Law & Policy group of the Space Generation Advisory Council.