SGAC is proud to present the August 2020 Member of the Month!
2020 is a year of unprecedented times, challenging and difficult situations, but still, people around the world are trying to unlock the 'new' in every situation they are faced with, to make their message heard or learn new important skills.
SGAC Member of the Month appreciation programme is continuing to recognise the hard work and dedication of outstanding volunteers, where their contributions make a real difference in their respective communities.
Continuing the amazing efforts various online events organizing teams have provided the network with, for August 2020, we are pleased to announce and congratulate Ángel Arcia Gil as Member of the Month!
An incredibly talented and humble young space professional, Professor of Telecommunications and Electronics at the University Santa Maria la Antigua in Panama, truly dedicated to growing the SGAC network across Central America Regions and beyond.
---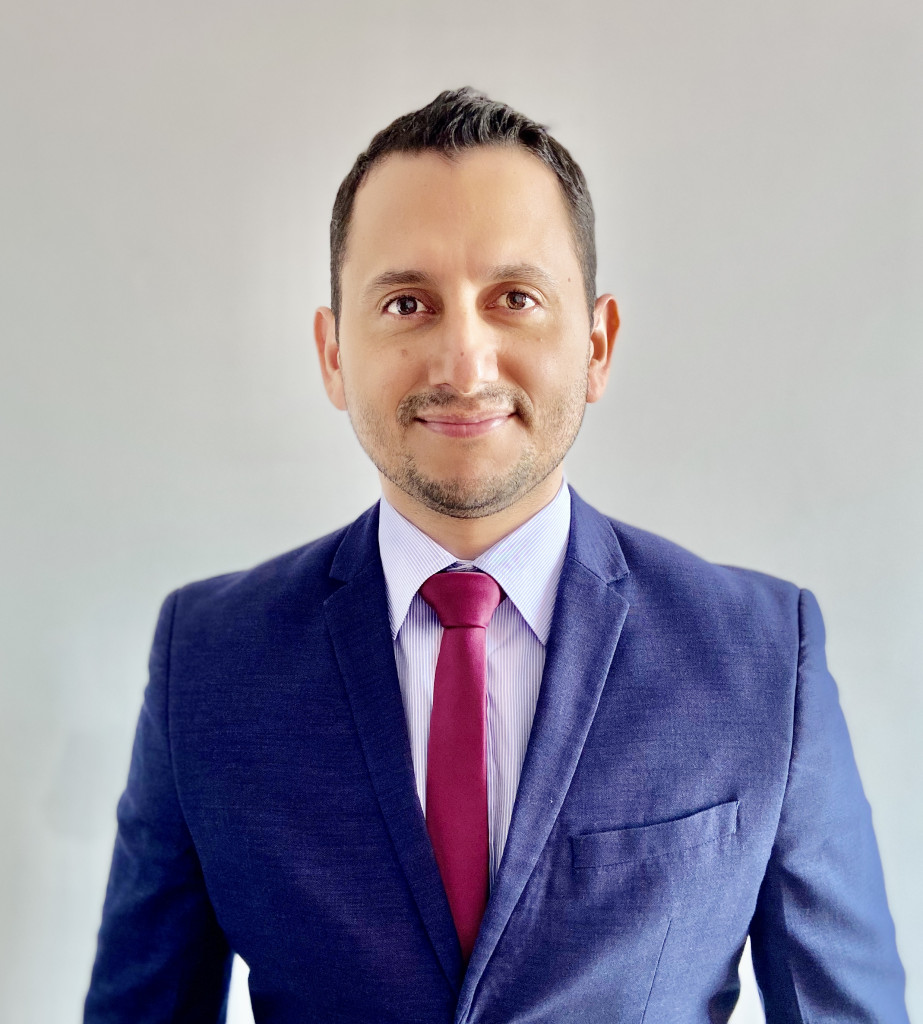 Mr. Ángel Arcia Gil is the National Point of Contact of Space Generation Advisory Council for Panama, and created the Open-Course Intro to Space Engineering for students in Panama and Central America.
He is currently a Professor at University Santa Maria la Antigua in Panama, where he teaches courses of Telecommunications and Electronics.
Ángel graduated from the Georgia Institute of Technology, US, with a Master's degree in Electrical and Computer Engineering, where he participated in 2 nano-satellite  projects within the University Nano-satellite Program, as part of the COMM subsystem team.
Ángel is also a researcher and enthusiastic for Small Satellites and New Space.
Nominator:
Saira Roxana O. Williams – SGAC National Point of Contact of Nicaragua
"Ángel started his NPoC term at the same time as I, and I have seen how hard he's been working for the space industry in Panama. I consider he deserves to receive the Member of the Month award since lately he has been doing a lot of outreach webinars and classes, inviting SMEs in topics related to space manufacturing, nano and micro satellites.
Also he started the open-course intro to Space Engineering which allows many young students and professionals to get into the Space industry and learn the fundamentals about the topic. In its first edition many students had the chance to have a certification validated by SGAC which is something great too. In the second edition of the course, we decided to collaborate, NPoC Nicaragua and NPoC Panama, and we are now having participants from both countries, enabling more engaging activities, such as the Space Speaker of the month series.
Ángel is committed to helping SGAC network grow and it can be seen in the work he is doing or planning to do in the future. He is a great leader and additionally, he is a great teammate. All these characteristics being mentioned are things that show effort, dedication and commitment. I follow his path and respect his work; he's truly inspiring and I'm sure you will consider him for this award."
Angel's reaction:
"Receiving this award is truly amazing and humbling.
It makes me feel so proud to be part of the SGAC family, especially knowing the dedication we all put into promoting interest for Space! I hope I can keep motivating students and young professionals in Panama and Central America,  to continue the global growth of  SGAC. Thanks so much for this recognition."
Ángel's inspiration quote: 
"Transforming your dreams into goals is the first part; being disciplined is the rest."
Davide Petrillo – SGAC Executive Director
"Ángel is the National Point of Contact of Panama and as such he has done a fantastic job in looking at opportunities to expand SGAC in the country and finding new local and regional partnerships. As an example, he strongly contributed to the Space Speaker of the Month series gathering Experts from the region to share their experiences with our SGAC members, students and young professionals. Ángel is a motivated volunteer who has the profound desire to contribute to the organisation's success and to bring space to Panama and the Central America Region. Well deserved!"