SGAC is proud to present the February 2021 Member of the Month!
SGAC Membership has been steadily growing throughout the years and among our team there are many incredible young space enthusiasts who should be recognized for their hard work and contributions to SGAC. For everyone in SGAC as a Volunteer and Member of Project Groups, volunteering in events creation and support, writing newsletters or managing our social media channels and much more, please accept our sincere thanks and appreciation for all your hard work and dedication in making the space community more inclusive, diverse and empowered!
Continuing the amazing efforts SGAC members and various online events organizing teams have provided the network with, for February 2021, we are pleased to announce and congratulate Kingsley, Event Manager of the 4th AF-SGW, and Charles-Aimé, SGAC NPoC of Cameroon, as Members of the Month – FEBRUARY 2021!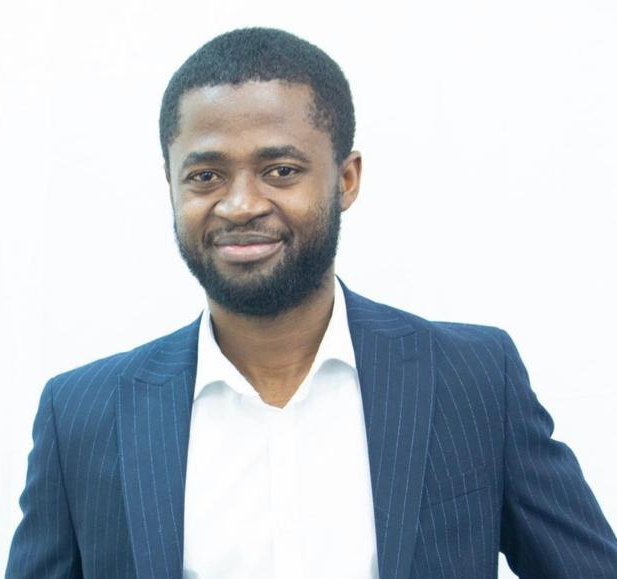 Kingsley Ahenkora-Duodu is a PhD researcher in Physics and Astronomy at the University of Leeds in the United Kingdom sponsored by the Development in Africa with Radio Astronomy (DARA) project, and supported by the Newton Fund and Global Challenges Research Fund. His area of research is massive star formation particularly modelling the dynamics of ultra-compact ionised hydrogen regions with interest in hydrodynamic simulations, telescope observations and data science.
 Kingsley was selected as one of the Top 10 under 30 professionals in the African Space Industry (Class of 2019) adjudged by the Space in Africa. He was the Event Manager for the 1st Hybrid Africa Space Generation Workshop, 4th AF-SGW, held in Ghana, and currently serves as the National Point of Contact for Ghana at the Space Generation Advisory Council (SGAC) in support of the United Nations Program on Space Applications.
Kingsley is a trained telescope operator and was selected as a science commissioning team member of the African Very-Long-Baseline Interferometry (VLBI) network for the Square Kilometer Array (SKA) project which has the largest single radio telescope in Africa: Ghana Radio Astronomy Observatory (GRAO). He obtained his MPhil. in Radiation Protection from the University of Ghana with a degree in "Medical" Physics from Kwame Nkrumah University of Science and Technology. Kingsley has participated in several conferences and workshops including the African Leadership Congress on Space Science and Technology for Sustainable Development organized by the Africa Union Commission.
Kingsley is optimistic about the African space industry and his passion and drive for STEAM motivated him to be involved in several outreach programmes involving students, researchers and industrial players in the field. 
Kingsley's reaction on being nominated as Member of the Month:
"Knowingly that people do appreciate my effort and nominating me as the Member of the Month is such a "Big Deal" to me. I am super excited to be selected and this recognition and acknowledgment will go a long way to motivate me to give in my all in building the Africa and the world we want." 
Kingsley's activities as part of the 4th AF-SGW event:
As part of the 4th AF-SGW event held in Ghana, Kingsley demonstrated leadership skills by being the Event Manager for the 1st Hybrid Africa Space Generation Workshop. He was the lead in selection of the Organising Team members and the 100 delegates from 22 countries across Africa.
As the Event Manager, he organised together with the event team a 3-day online SGAC-DARA Big Data Hackathon Competition, a collaborative Networking Event with Space Hero, the Pre-event prior to the 4th AF-SGW and for the very first time, the 4th AF-SGW hosted a Q&A platform for the Decisional Heads of the African Space Agencies.
Through collaborative initiatives, the team was able to secure funding for over 30 delegates from the African Union Commission, the Development in Africa with Radio Astronomy (DARA) and the DARA Big Data with several new sponsors and partners coming on-board, including existing sponsors and partners to support the 4th AF-SGW.
A major success has been the collaboration with the International Space University to secure six full scholarships for delegates of the 4th AF-SGW to compete to attend their programs, three scholarships for the Space Studies Program (SSP) and three scholarships for the Master of Space Studies (MSS).
The team is planning to also work on securing five scholarships from the Mars-Moon Astronautics Academy & Research Science for the 4th AF-SGW delegates (Details will be announced soon).
Reflections & Advice for the NextGeneration of African Youth
Working with SGAC has been, and is, a blessing. The massive public exposure has shaped my leadership and organisational skills, and I have been able to well-structure my organisational resources. Serving as the Event Manager offered me the opportunity to learn, meet and interact with "the Giants" in the space sector across the world. And most humbly I would like to Thank the entire TEAM because together we have contributed to the success of the 4th AF-SGW, and created a safe platform to meet, make new friends and learn from one another.
Last but not the least, I would like to thank the leadership of SGAC for accepting my proposal to host the 4th AF-SGW in Ghana and a Big Congratulations to the organising team and Delegates, because all have played different roles in making the 4th Africa Space Generation Workshop a success.
On this note, I invite everyone with a passion, enthusiasm for the Space sector to join us in creating more engaging and thought-provoking space-initiatives.
A special quote I feel guided by and I'd like more people to reflect on:
"Actions don't only speak louder than words: actions should be used to interpret words." 
by Andy Stanley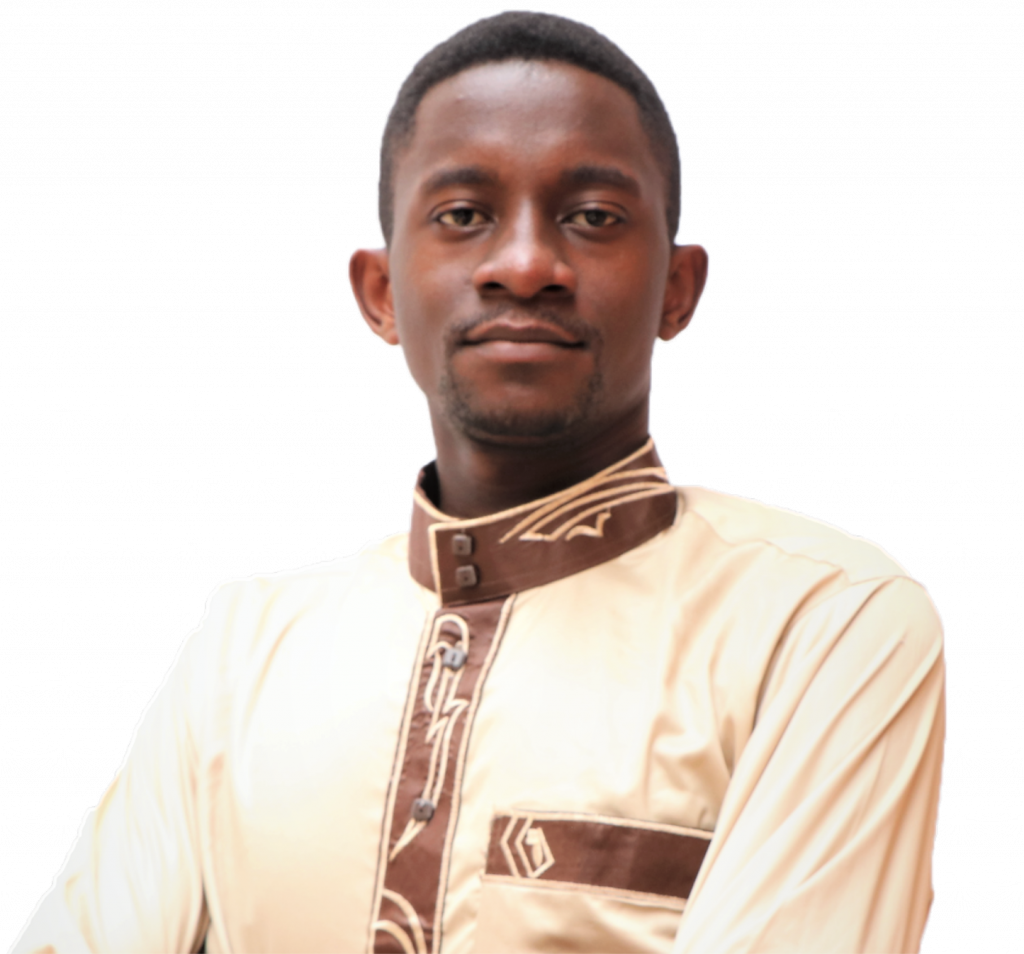 Charles-Aimé NZEUSSI MBOUENDEU, is a young Cameroonian Environmental and Industrial Risk Management Engineer, especially in the field of Hazards studies and Emergency plan. 
Starting 2018 he has been appointed as the SGAC National Point of Contact in Cameroon. By being engaged in numerous SGAC projects, both at national and international level and contributing to SGAC goals, he became more interested in pursuing his space passion that involved people and events management. 
In this respect, Charles contributed as a Tutor and member of the organizing team for the SGAC-DARA Big Data Hackathon competition and Deputy Event manager for the 4th Africa Space Generation Workshop. Within SGAC project groups, he is also the Secretary of the Space Technologies for Earth Applications working group (IGCP project). 
External of SGAC network, Charles has just been appointed as the National Coordinator position in Cameroon at Moon Village Association (MVA) and is one of the newly selected Mentees for the 2020/2021 IAF Launchpad Mentorship Programme, with Dr. Camille Alleyne as Mentor.
At regional level, Charles has been a key actor in Africa Need Space workshop, the Space Mission Design training, a round table on a national space policy and ActInSpace 2020, 8th African Leadership Conference, and members of the steering committee of the International Space Contest by the Institute of Aeronautics Astronautics and Aviation (IAAA). He is equally leading a task force to draft a National Space Policy in Cameroon.
Charles co-authored a couple of research papers, notable to mention "Current and Near-Future State of Space Technology for Disaster Situations", that was presented during the 70th International Astronautical Congress (IAC) in Washington, DC., in 2019. Since 2019 he is NASA's "Scientist for a Day" essay contest National coordinator and the organiser of the first space-related workshop and a national essay writing competition in Cameroon.
Charles is also engaged in youth development activities in his beloved country Cameroon. Through several initiatives like: "Projet maison des jeunes" and "National Youth University 2020", he wants to inspire the next generation of future leaders. For this he is holding the position of National Deputy Coordinator of the Independent Youth Platform for Democracy and Active Citizenship (PIJEDECA). In 2014, he began a similar journey that led him to be appointed General Manager of the association "Jeunesse Active pour le Développement (JAD) in December 2020. After two terms as President of the charitable association "Coeur d'Ingénieur" he was selected as advisor.
Because Space Tourism is a new niche that started to contour itself this young space professional has just been appointed as Space Tourism Society co-Chair in Cameroon.
At only 27 years, Charles-Aimé Nzeussi Mbouendeu can be described as a future leader and entrepreneur, a man of principles, determined and hard-working and an open minded person with space enthusiasm to inspire a nation. His autonomy, his proactivity and respectful behavior are good qualities that can be mentioned, as well as his straightforwardness, his good adaptability and very good ability to work in a team.
Charles's reaction:
"When I received the email designating me and Kingley as Members of the Month, I was with Kingsley the Event manager of 4th AF-SGW, thinking about the next step just two days after, thanking the participants, experts, sponsors and SGAC team members for their majestic support. 
We were so moved to see this email, but also exhausted by the burden of responsibility in view of the high expectations of all stakeholders of this event. There was a poster in the mail that said "Congratulations! You did it!" and I remember saying to King: "Yes we did it, not because it was easy, but because our African continent needs to make its resilience the battle horse that will help it to overcome all the mountains, to dare and develop its potential for the present and especially future generations. For it it's time for Africa to shine also on new technologies such as artificial intelligence, machine learning, space technologies, and become a pole of innovation for growth and development, instead of being the theater of all evils." 
It is therefore more than a joy, but rather an asset that I will put forward to tell the young prodigies of the continent that it is possible and we can all do it. We can all be change-makers and allow Africa to shine like the Sun that shines all year round!
My joy, the feeling I have felt is that I have even more responsibility than before, I can develop all the potential that is less to contribute to a strong, united, and beautiful Africa; the Africa we want!"
Charles's activities as part of the SGAC:
As the Deputy Manager of the 4th Africa Space Generation Hybrid Workshop in Ghana, on 25 and 26 February 2021, together with our team we had to organise several workshops (SPACE 237, space mission design training (also check this link, AfricaNeedSpace  (also check the following link 
Space Essay Writing competition, etc.), competitions and events at both national and regional levels. We were able to integrate a large number of sub-activities, such as organising a Hackathon competition between nearly 40 participants from 14 African countries with the contribution of SGAC, DARA Big Data, IDIA and OAD where I also contributed as Deputy Event Manager and Tutor. We hosted the African Union & DARA 01 min video competition, SGAC- Space Hero Networking session, and contributed to the ISU & SGAC scholarships.
My passion for astronomy and space science has enabled me to set up a Memorandum of Understanding between the Institute of Aeronautics, Astronautics and Aviation (IAAA) and the SGAC that will see us collaborating on an international astronomy competition.
I enjoy volunteering at international level, especially working with young people who are particularly dynamic. As part of the SGAC STEA working group, I interact with all the members who are spread out in the world. Together we were able to apply for a UNESCO call for projects that should be carried out in my country Cameroon. This focuses on real-time detection and resolution of flood risks by space technologies (optical imaging and SAR) and AI. 
I've as well been a member of the organizing committee of the 3rd AF-SGW in 2020 and participated in the 8th African Leadership Conference which allowed me to collaborate with many young people. With a couple of them we have contributed to a paper for the 71st Annual Congress of the International Astronautical Federation (IAF) 12 – 14 October 2020. Thanks to this, in December 2020, I participated as a Speaker during the conference on "Neutrality in outer space; Space debris issues & Developing countries neutrality" organized by the Center for Global Governance and Emerging Law.
I would also like to mention the AfricaNeedSpace conference which was held online and involved a very large number of participants. My accessibility, open-mindedness and willingness to learn are the key elements that make me an open-minded young leader working with young people from all walks of life. I challenge myself to be the best in my field to contribute effectively to the protection of people, property, environment and Space of Africa in general, and Cameroon in particular, in the SDGs and the Sendai Strategic Framework for Disaster Risk Reduction.
Managing a hybrid event while overcoming the pandemic
The diversity of opinion, thinking, background and know-how is a plus in teamwork. It's a big management job to be able to identify the skills of each person in order to create a dynamic where everyone plays his role, a role where he/or she feels adding real value to the group. 
The first lesson learned is that a manager must be able to create a good relationship of trust with his team. In addition, another lesson is that young people must dare, otherwise they will never know if they could have been up to the responsibilities they have to overcome. Strict adherence to the SGAC protocols ensures that they work professionally and provide a safe environment for events. 
The most important thing, in my opinion, is to be able to add value to any initiative we undertake and ensure a strong impact to what is commonly done.
Reflections & Advice for the NextGeneration of African Youth – "become active in the Space sector"
I am what I am because of rigorous education, a very modest, strong, and large family, and the memory of my late father who was more than a model. My studies in a denominational college allowed me to understand the need to get involved in social and humanitarian issues. My background as an Environmental and Industrial Risk Engineer gives me a different reading of the perils that undermine vulnerable populations. Space, as I perceive it, would allow me to address the most crucial development issues with a more holistic view.
My ability to be resilient contributes to the growth of my entrepreneurial spirit that is my strength today. Beyond social entrepreneurship, I see the broad commercial field that would allow me to create a thriving startup that responds to observed shortcomings and allows me to introduce aspects of new technologies, such as artificial intelligence, big data, robotics, and machine learning. 
After organizing the Space 237 Scientific essay competition, I became even more concerned about our limitations as a continent when it comes to the space sector. I realize how much space technology can change the socio-economic status of our continent, and how much of a breakthrough it would be, if even more people, especially youth, could get active in space issues, irrespective of their background. Be more active!
Nominators:
Mohamed Ramzi Aouimeur – SGAC Africa Communication Manager
"It is with great pleasure that I nominate Kingsley and Charles for consideration for the Member of The Month. They demonstrate an extraordinary commitment to the organization of the 4th AF-SGW this month. They worked on establishing many partnerships and raised funds for the African delegates to attend the workshops through competitions and scholarships."
Abraham Akinwale – SGAC HR Coordinator
"Kingsley and Charles have done great work to organize the 4th AF-SGW against all odds they have faced. They had to work around so many obstacles to make things happen and secure funding for delegates with the wider organization team. It is important to recognize the great work that has been put into reaching out to sponsors and secure new partnerships for African Space Workshops. The team has built on the successes of the three previous AF-SGW. I believe the hybrid event will be a success and I want to use this platform to recognize their unique works."
Davide Petrillo – SGAC Executive Director
"Kingsley and Charles have been outstanding leaders that successfully managed to run our first SGAC Hybrid Event in the history of SGAC. A huge congratulations to them for being extremely professional, proactive and for their extraordinary commitment to SGAC. Thanks to them and the AF-SGW Organising Team we have been able to expand our network in the African Region but also Globally thanks to the virtual component of the event. Well deserved!"