SGAC is proud to present the October 2020 Member of the Month!
SGAC Member of the Month appreciation programme is continuing to recognise the hard work and dedication of outstanding volunteers, where their contributions make a real difference in their respective communities.
Continuing the amazing efforts various online events organizing teams have provided the network with, for October 2020, we are pleased to announce and congratulate The Organisational Team of SG[France]2020 – Our Giant Leap as Member of the Month!
In the next pages let's meet the Our Giant Leap organisational team, read their reactions, inspirational quotes, and as well the nominators' motivations, closing with Harriet Brettle, SGAC Co-Chair, with her gratitude and encouragement note for the team, but as well for future members or event teams in their endeavours to contribute in strengthening our SGAC Community.
---
Let's start with the Our Giant Leap Team!
Pauline Delande – Deputy Event Manager, Communications Team & French NPoC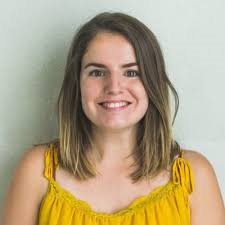 Graduated from INSA Toulouse (Mechanical Engineering) and ISAE-Supaero (Space Systems Engineering), Pauline is now working at CNES in Toulouse as "Earth Observation Satellite Operations Engineer". In a few words, her role is to prepare/schedule/organize satellite operations, ensure subsystem and equipment performances (for both platform and payload) and investigate anomalies.
She has also a background with SGAC: in 2018, she received a SGAC-CNES scholarship to participate in IAC before joining the Executive Committee as Membership Manager. Knowing and being able to understand better how SGAC works, she wanted to organize a local event: the perfect opportunity to meet and work with/for the very dynamic SGAC community in France, while tackling a subject that is close to her heart. In parallel to being SG[France]2020 Deputy Event Manager, Pauline is also one of the 2 National Points of Contact for France.
Reaction:
"I am really grateful to have had the opportunity to work with such an extraordinary team. I feel like we have learned a lot over the past few months and we are looking forward to reinjecting all the lessons learned through new projects and activities within SGAC and Our Giant Leap."
Inspiring quote:
"Do never limit yourself!"
Priyanka Das Rajkakati – Program and Communications team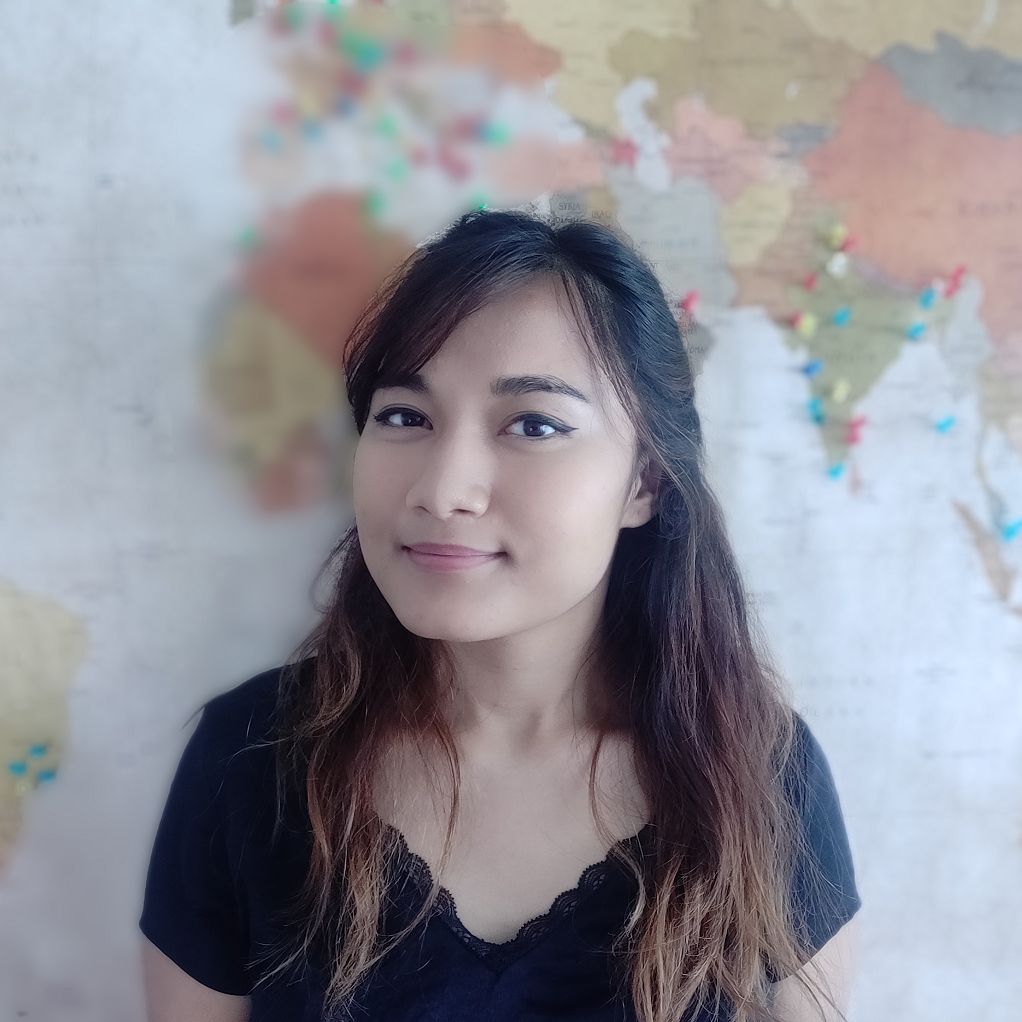 Space, Art and Adventures: three things that obsess Priyanka! Born in the mountains of the Himalayas, she grew up in New Delhi, pursued a bachelor in Physics from St. Stephen's college (part of Cambridge Mission), and then – wishing to do something adventurous – she moved to France for a double degree in Engineering from École Polytechnique and ISAE-Supaéro.
Currently, Priyanka is pursuing a PhD in satellite navigation in a CIFRE contract with Safran, and SCAN (DEOS) at ISAE-Supaéro. She is studying GNSS positioning algorithms, estimation techniques and… lunar GNSS! Part of SGAC PR&Comms, she has been a member of the SGAC since the IAC 2018. 'Our Giant Leap' is the project closest to her heart as she feels very strongly for improving the visibility of women especially in STEM fields, and in encouraging girls to pursue Science. An ambassador for L'Oréal-UNESCO For Girls in Science program, Priyanka is also involved in scientific and social outreach in India. Next stop? Antarctica! She was selected to be part of the 5th cohort of the Homeward Bound Antarctica expedition in 2021, organised as a leadership program for women in STEMM.
Apart from being a STEMM researcher, she is an artist and part of the IAF Technical Committee for the Cultural Utilisation of Space (ITACCUS). She has collaborated with the ILEWG EuroMoonMars team as an artist for the Moon Gallery and was also an analogue-astronaut for EMMIHS-III mission in HI-SEAS (Hawaii).
Reaction:
"Our Giant Leap was born a year ago, over a casual conversation but by determined people. As one of these founding members, it's been extremely gratifying to see it become so much bigger than what I'd imagined – all thanks to a fantastic and dedicated team who strongly believe in everything that Our Giant Leap stands for, the first step to its success. This award is indeed an honour and I can only imagine where we can take this initiative further, together."
Inspiring quote:
"I don't have a feeling of inferiority. Never had. I'm as good as anybody, but no better." – Katherine Johnson
Charlotte Nassey – Program Team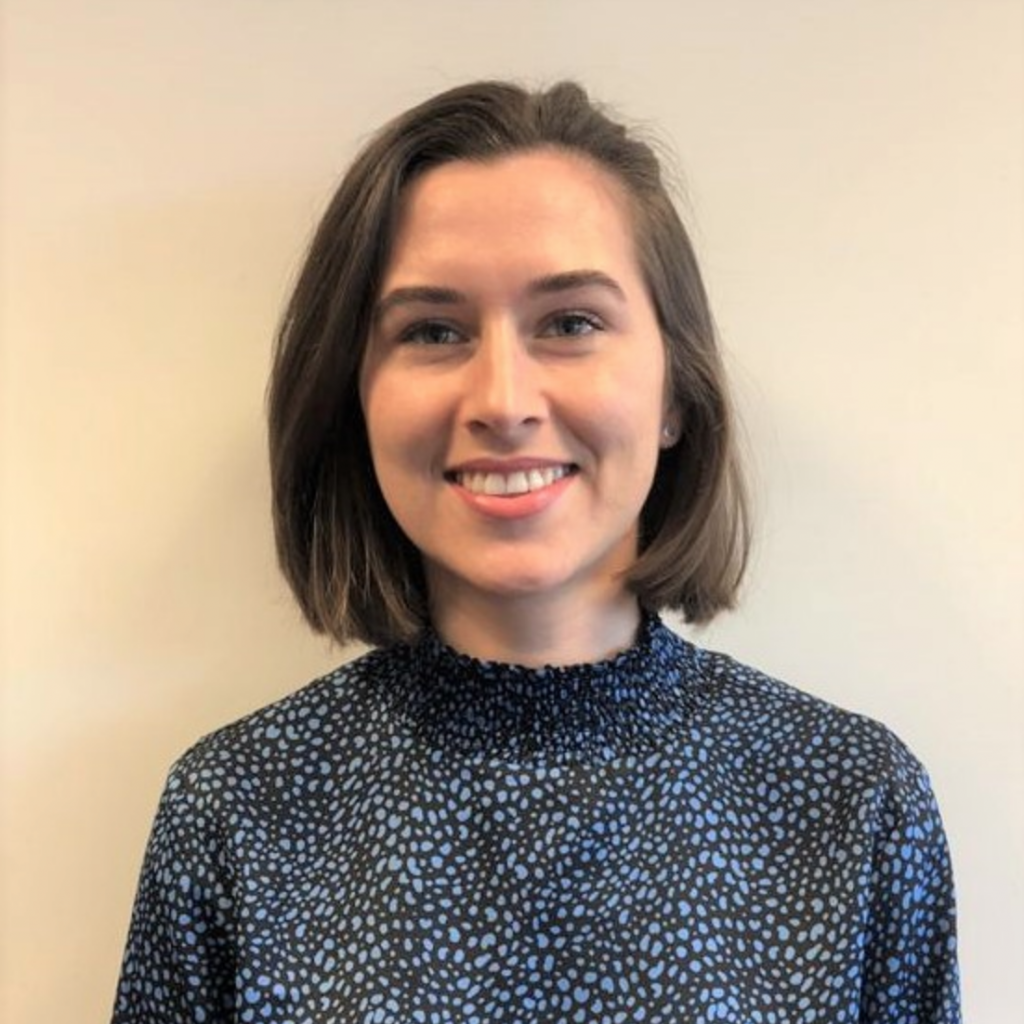 Charlotte is a lawyer working for the European Space Agency, at the ESTEC site in the Netherlands. She supports the procurement activities of the Telecommunications and Integrated Applications Directorate. 
After a double Bachelor in Law and European Studies, she obtained her Master's degree in Space and Telecommunications law from University Paris-Saclay. With the support of a joint CNES and ESA scholarship, she then continued her studies at the International Space University and graduated from a Master in Space Studies. 
As a French and British citizen; a lawyer working in a technical field; and having lived in France, Spain, the UAE and the Netherlands; diversity is everywhere in her daily life ! Charlotte joined Our Giant Leap to make sure we go to space with all of our best and brightest minds. 
Reaction:
"I see this award as a great recognition of Our Giant Leap's teamwork ! We have been a very supportive and united team from the start and it really showed during the event. I'm delighted to share this award with such a great team."
Inspiring quote:
"If we want scientists and engineers in the future, we should be cultivating the boys as much as the girls" – Sally Ride.
François Leproux – Program Team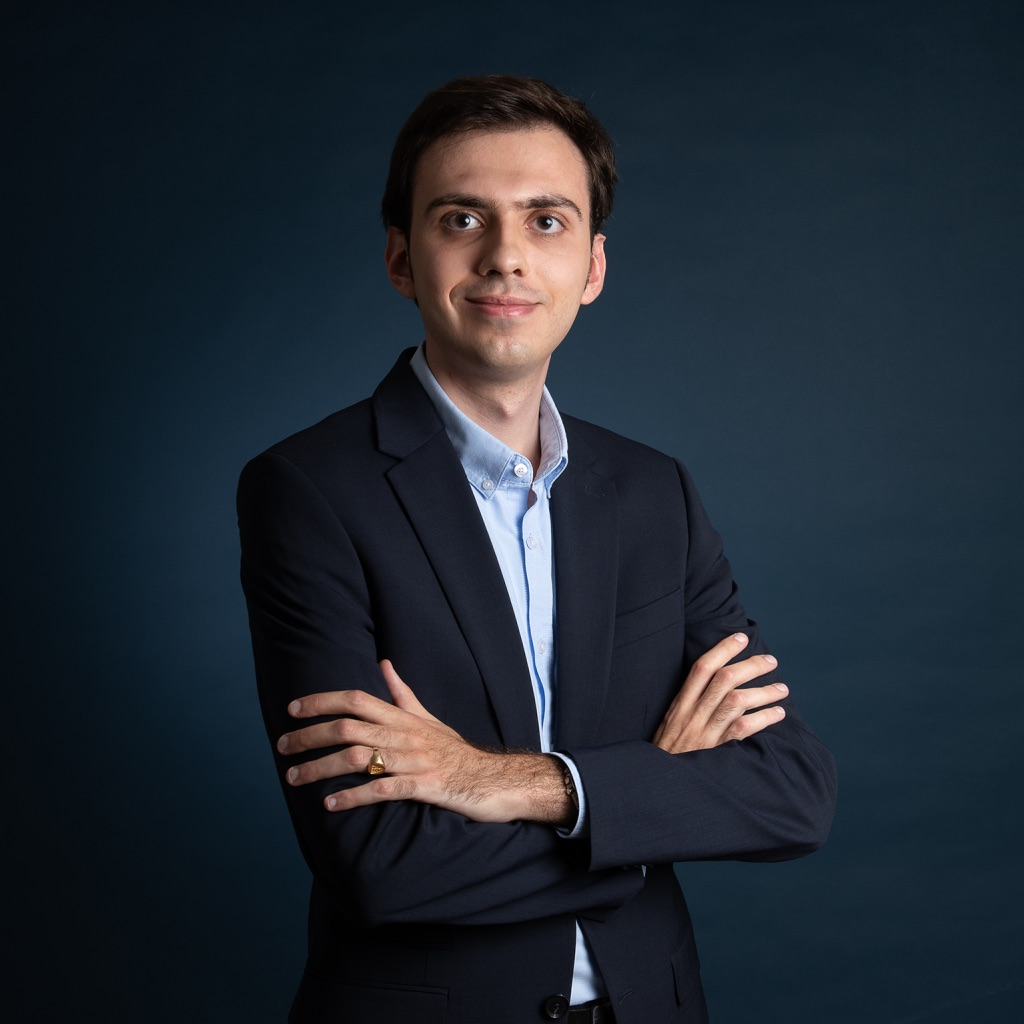 François is a graduated french engineer from ISAE-ENSMA (Poitiers, France) with a major in material science. He also attempted an advanced master's at ISAE-Supaero in space project engineering and management. Passionate about space exploration for a long time, he hopes to be useful to France and Europe in that field in the following years. During all his previous experiences, he was involved in innovative material characterization projects throughout European teams in France, Italy and Luxembourg.
François also designed a small rocket, NINFEA, with an innovative airbrake system that successfully flew in july 2019, winning the CSpace special award. As an active member of 3AF (Association Aéronautique et Astronautique de France), he organized and presented many lectures and debates about aerospace, including one in 2019 with the french astronaut Patrick Baudry. He writes a lot during and published a book about the european space plane project Hermès. Now, he works as R&D Engineer for Nimesis technology, a french company developing innovative space mechanisms based on Shape Memory Alloys. 
He joined SGAC a few months ago as this organization looks like a good way to meet and discuss highly enthusiastic and ambitious young professionals in the space industry. François always thought that promoting the role of women was a necessity to reach an equity in the space industry (furthermore as all his tutors were women…), that is why he joined this event as a part of the organisational team. 
Reaction:
"I am very happy that the team of Our Giant Leap has been rewarded, the whole team made an amazing work for a very beautiful cause. I really hope that in a near future, it will no longer be necessary to discuss the importance of the involvement of women in aerospace (and more generally, in science). This event allowed us to raise many questions about this subject and to bring sustainable solutions that will, I am sure, be really helpful to shape aerospace engineers of tomorrow, both women and men. "
Inspiring quote:
"Impose ta chance, sers ton bonheur et va à ton risque: à te regarder ils s'habitueront." – René Char
Guillaume Thirion – Logistics Team & French NPoC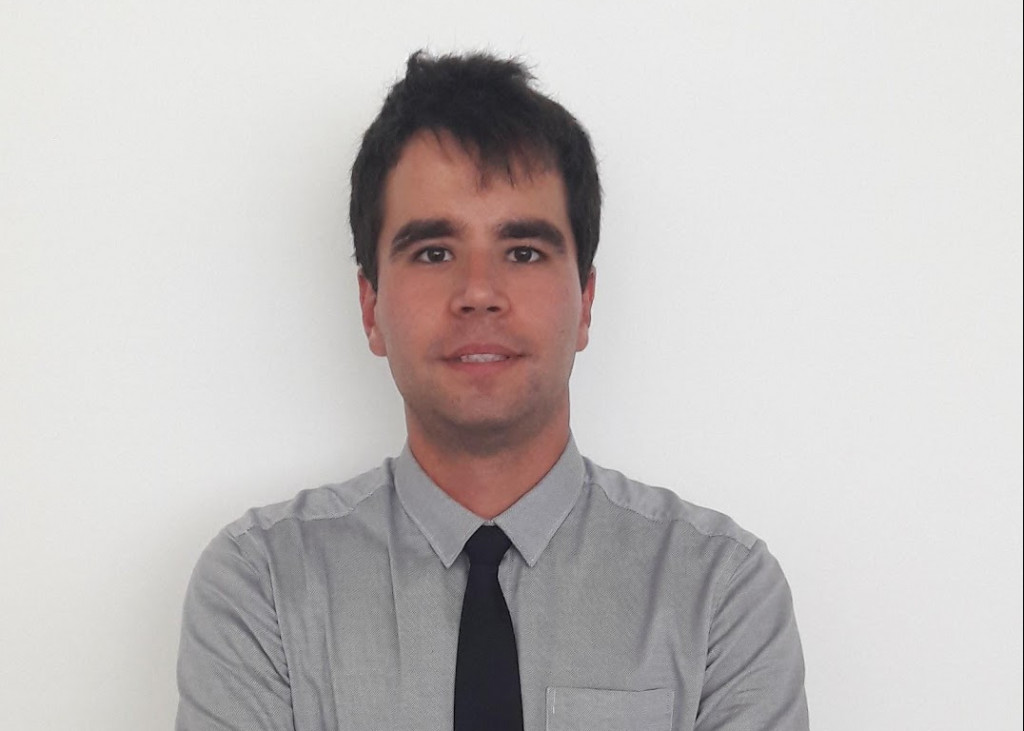 Along his M.S. in Aerospace Engineering at the French University of Civil Aviation (ENAC, Toulouse) followed by a Space Systems Engineering Advanced Master (ISAE-Supaero, France) and a Master's degree in Geophysics (IPGP, Paris), Guillaume has focused his research on human spaceflights. Within the SpacE Exploration Development Systems project from ESA, he worked on Life Support Systems for a lunar habitat. Today, his research interests include the use of terrestrial analog sites in both understanding geophysical/geological processes on other planets as well as in the context of crewed space exploration, the adaptation and test of technologies on analogs and research about ISRU. 
Guillaume joined SGAC in 2017, participated in some events and eventually became one of the two National Points of Contact for France for 2019-2021. One of his main objectives at this position is to work and participate in creating a dynamic SGAC community in France.
Reaction:
"I am really happy and grateful to work with such a great team from the very beginning of the project. Developing the group identity, promoting the event and our actions, tackling last minute issues,… everything taught me a lot. I can't wait to continue developing new projects within Our Giant Leap Initiative or within the SGAC."
Inspiring quote:
"Teamwork makes the dream work!"
Clara Moriceau – Delegates and Logistics Team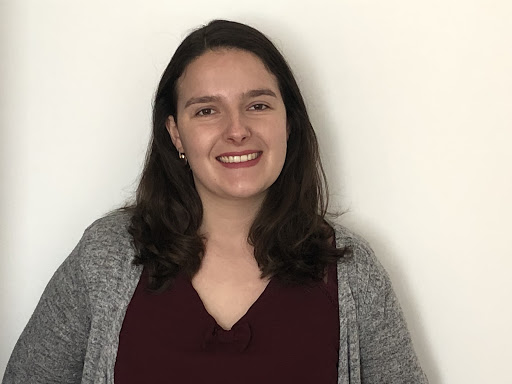 Clara is an engineer in applied mathematics from INSA Rouen After an internship in CNES in optimization on low thrust interplanetary trajectories, she studied in the Space systems engineering advanced master, TAS ASTRO, in ISAE-Supaero in Toulouse. She is now working on the SpacE Exploration Development Systems project until late September. In the meantime, she is preparing an experiment, I CARE, for the next CNES parabolic flight campaign.
Clara was new to SGAC when she decided to join Our Giant Leap. She directly entered SG[France]2020 organising team as she couldn't wait to be part of future events with this space community! She had the chance to be always supported by her relatives regarding her projects and decisions but Clara knows how difficult it can be for a woman to work in the space sector. She hopes, thanks to this event and future Our Giant Leap activities, we will inspire young women and encourage them to discover this sector but also inform both men and women about gender equality and equity. 
Reaction:
"It is such an honor to receive the Member of the Month award! I feel very proud of the work done by the SG[France]2020 organising team and I am very happy of how the event went. I'm deeply inspired everyday by the whole Our Giant Leap team. We have come through many challenges this year and I can't wait to continue the adventure with them. I have learnt a lot working along with all of them and with SGAC but the only thing I will remember is to never give up!"
Inspiring quote:
"A special inspiring quote for me is one from Thomas Pesquet : "Le plus grand obstacle à la réussite est l'autocensure", meaning that self-censorship is the greatest obstacle one can face."
Nicolas Soulard – Delegates Team & Logistics Team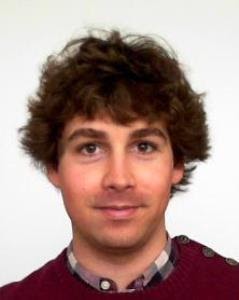 Nicolas is an aerospace engineer, currently working for Altran in Toulouse. He works as a subcontractor as satellite operations engineer at the CNES Command and Control Centre. His job consists in developing and testing flight control procedures for a future NASA/CNES oceanography satellite named SWOT.
He graduated from ENAC where he studied aeronautics and space telecommunications. He also spent a semester in Politecnico di Milano to study space engineering subjects.
Nicolas joined SGAC last year and participated in SG[France] in June 2019, in Paris. In the past, he took part in several student associations such as the organisation of the Airexpo airshow, leading the activities of the ENAC Astro Club and working in summer camps. He is passionate about space exploration, astronomy and mountain activities.
Reaction:
"I am very honored to receive this Member of the Month award, as part of the organization of SG[France]2020. The whole team did an amazing job to be able to hold this event given the situation and I am delighted that everything went well. During the past year, I learned a lot on how to promote diversity and gender equality in aerospace and I am more determined than ever to continue along this path, through all future Our Giant Leap activities."
Inspiring quote:
"Don't ever count yourself out. You'll never know how good you are, unless you try. Dream the impossible and then go out and make it happen. I walked on the Moon, what can't you do?" – Gene Cernan
Maelys Beliazi – Communications Team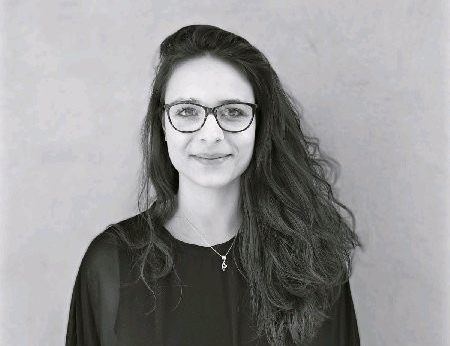 Recently graduated from a Master's degree in GNSS at ENAC (Toulouse), Maëlys now works at Safran Electronics and Defense as a GNSS Systems engineer in the region of Paris. She is truly interested in daily GNSS applications whether it is for autonomous vehicles, environment monitoring, personal wearables etc. Outside of her field of expertise and generally speaking, she is passionate about all kinds of space-related activities. 
In life, she is a risk taker and loves meeting new people and changing environments. Her whole life, she has traveled and lived abroad with her family (Vietnam, Germany, Mexico, Canada), and only came to France for University. This international experience is a big part of her identity, and she'll be glad to discuss with other travel maniacs amongst you.
Regarding our event, the subject of women in science has always been dear to Maëlys. She was lucky enough to be raised in a family where girls were always pushed to fulfill their dreams and think big, but she knows that this is not the case for many young women and wants to give them her voice. She looks forward to addressing this issue and many others in the context of our event, and she is honoured to share this with the whole team of "Our Giant Leap". Specifically, she has chosen to take on the role of Communications Team Member because she has experience in communication from past events and really enjoys this activity.
Reaction:
"It is such an honour to receive this award! I am really proud of our team for pulling this off, despite Covid-19 restrictions and their consequences on the organization of live events. Judging by the amazing feedback and support we received, I am confident that Our Giant Leap activities will continue to inspire and help build a more inclusive and stronger aerospace field."
Inspiring quote:
"At Our Giant Leap, we believe in the power of storytelling and we strongly support the idea that no one is too small to inspire change. For this reason, I choose to quote Angélique Kidjo "Telling my story is to empower people to believe in their own power. We have so much power individually."
Florentin Lamarque – Sponsors Team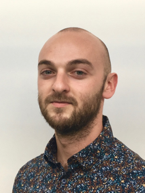 Space instrumentation Engineer graduated from Paul Sabatier University Toulouse, Florentin always wanted to be part of scientific projects to explore and understand our universe. As Carl Sagan said, "The open road still softly calls, like a nearly forgotten song of childhood" this scientific field encourages people to surpass themselves, to give their best in order to reach unexplored areas and that's what drives his passion. 
Recently he participated in the InSight project, a Mars mission that aims to better understand another planet than Earth. By participating in this project, he shared his enthusiasm with an audience thirst for knowledge and with an inquisitive mind. He wishes to continue to share this passion with the public, this is the reason why I decided to join the SGAC association and be part of the Our Giant Leap event. 
Otherwise, Florentin likes to surpass himself by doing sports like running. But sometimes he appreciates to take time and run gently along the canal or on the banks of Garonne too. Also, he likes listening to music and playing music after a stressful week to unwind.  
Reaction:
"I am very honored to receive the Member of the Month award after so much effort from our team to organize this event for over a year. Participating in the organization of SG[France]2020 allowed me to meet really great people from completely different backgrounds, it was a great pleasure to work with them. This year we are facing so many challenges, and the success of Our Giant Leap shows us we can face any difficulties if we are doing it together."
Inspiring quote:
"Believe in yourself more than anything."
Florian Roselli – Sponsor Team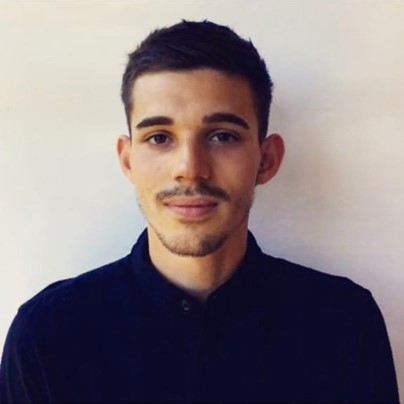 Graduated Engineer at HEI Lille in Electronics, Automation and Management, Florian is currently enrolled as a System Engineer Student at ISAE-SUPAERO. He has oriented all his experiences through the space field in order to refine his understanding and critical view on this domain. 
Passionate about space exploration, he really desires to help to push the boundaries and to promote the expansion of space engineering knowledge. 
The SGAC made him discover a full set of passionnating projects, initiatives and meet inspiring people. As a tomorrow's Engineer, Florian also realized that the young generation could have a strong impact on our future world. The Our Giant Leap event is completely in line with causes he wants to defend act for.
Driven by values such as respect, humility and courage, the martial arts he practices help him to perceive and enjoy his everyday life.
Reaction:
"I am thrilled to receive the Member of the Month award for the Our Giant Leap event. I am very proud to have been able to participate in the development of this event. It allowed people from all walks of life to meet and exchange on issues of diversity and inclusion with the aim of changing mentalities. This event was a success overall despite the health context. "
Inspiring quote:
"It always seems impossible until it's done"
Judith Kemp – Sponsor Team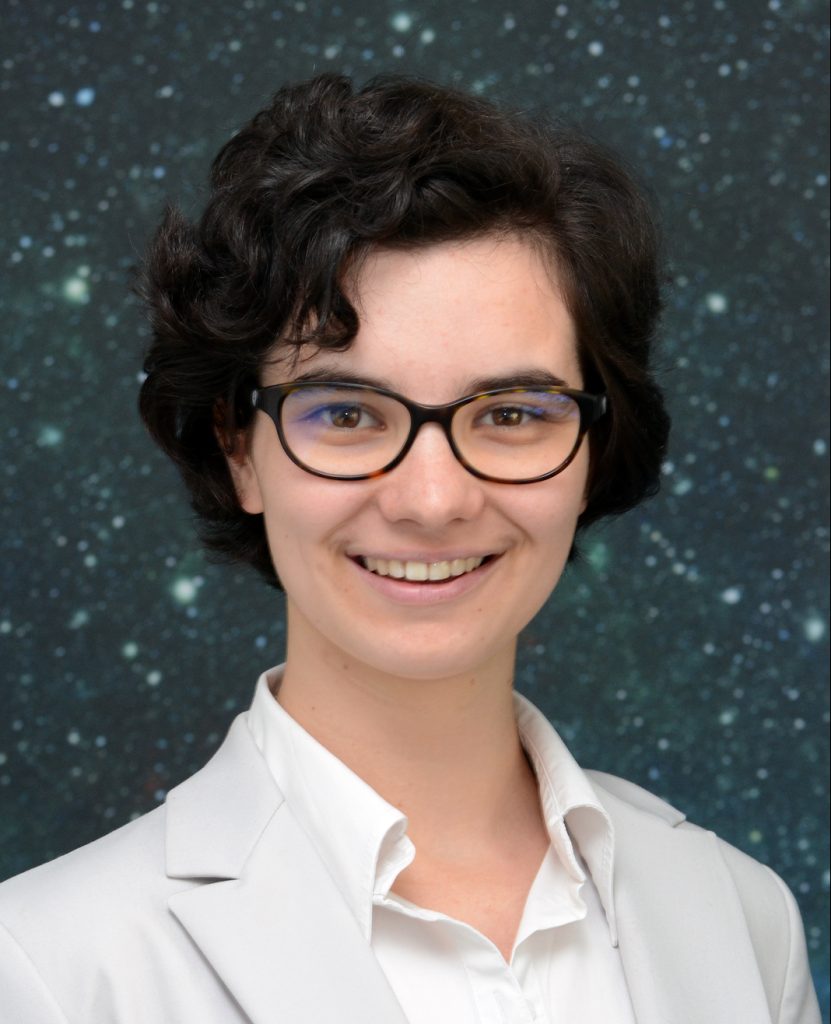 Judith holds an undergraduate degree from ESSEC Business School. She has a strong international background, as she has lived in seven different countries so far, and loves to discover new cultures and ways of life.
During her studies, she wrote her bachelor dissertation on the space mining industry. Her focus, as a business school student, was to understand the economic opportunities brought by this growing and innovative market.
This dissertation was Judith's first step in the aerospace industry. She quickly joined SGAC and began to meet more and more people passionate about space. In June 2019, she attended the first edition of SG[France] and loved it so much she became part of the organisation team of the second edition. She also joined the team of the Luxembourg Space Agency in late 2019 for two months as an Economic Analyst.
Her goal through Our Giant Leap is to allow girls to dream as far as they want, to become more ambitious, and to help them achieve their objectives. She has already faced discrimination for being a woman and is taking action to fight stereotypes. She hopes Our Giant Leap will inspire more girls to discover the STEM industry. The goal of our event is also to open discussions and awareness on discrimination, and to learn more on gender equality. 
In her free time, Judith enjoys doing sports, biking in the forest, hanging out with friends or reading a nice book. She's also an adventurer, being used to solo-backpack and hitchhiking trips.
Reaction:
"Wow. Receiving the Member of the Month award alongside the organising team of Our Giant Leap is a real honour! 
Our Giant Leap began as a simple WhatsApp group conversation in July 2019. More than a year later this initiative gathered a strong team and organised the second edition of SG[France]. I feel fortunate to be working alongside such a talented and motivated team. 
Inspiring quote:
"Be the change you want to see in the world". 
Our Giant Leap was made possible because of a team's common dream to empower women in the STEM industries, and took action to see it happen. And so can you!"
Yulia Akisheva – Event Manager & Program team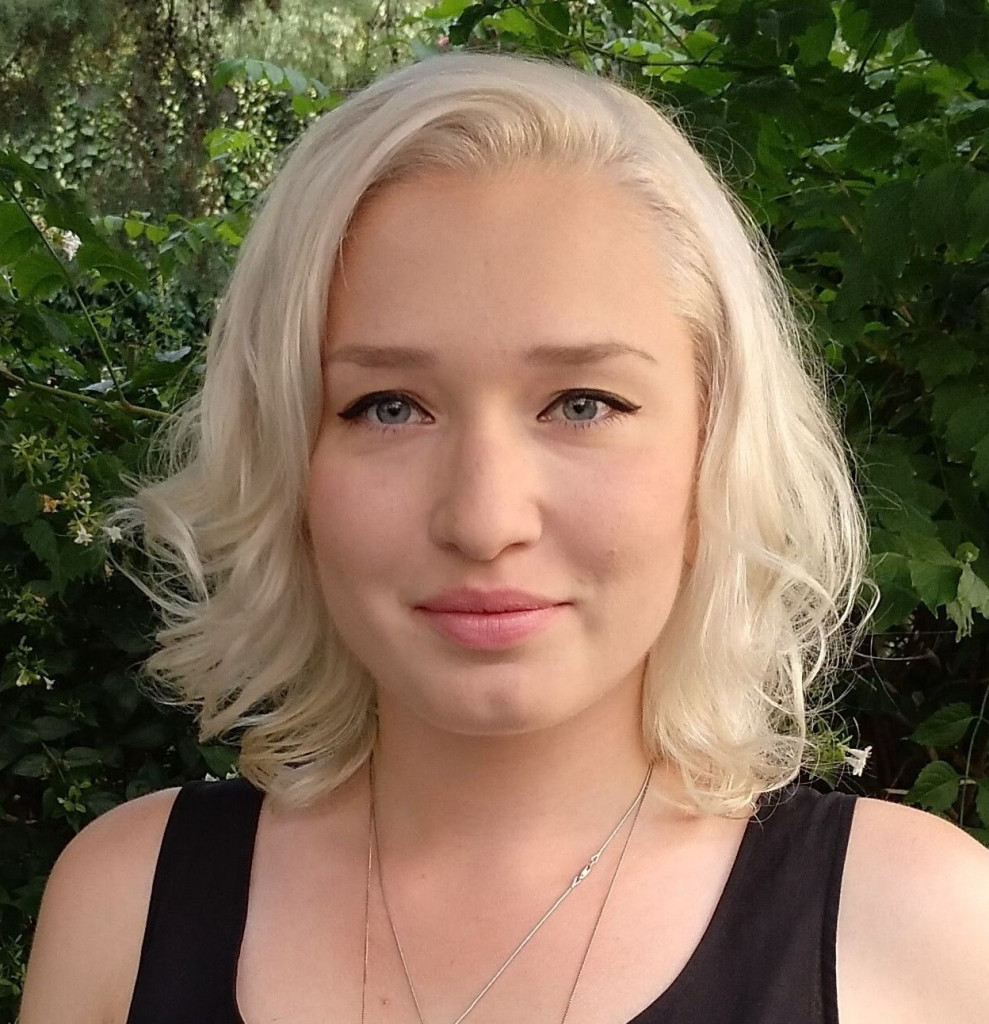 Two nationalities, Russian and Swedish; three Master's degrees, and 26 years of age make one aerospace engineer and young scientist. In space, Yulia is above all passionate about human exploration of Mars and international collaboration. In life, she loves to listen to others to try and understand their point of view. She enjoys public speaking too. She's been practicing it through debating for the last couple of years and recently took on a new challenge, a TEDx talk on her space passions.

Reaction:
"SG[France]2020-Our Giant Leap is an event that I have been waiting for a while now. And it has been an absolute privilege to organise it with the fantastic Our Giant Leap team. I have learnt a whole lot about event organisation (of course) and myself as part of the Managers and Program teams. But more importantly, I've learnt that there are many like-minded people and even more people who are ready to listen and perhaps take on a new perspective. This warms my heart. It makes me believe that we can make a change for a more diverse and inclusive aerospace sector!
I would like to thank SGAC and Our Giant Leap team members for trusting me along the way, being there for each other and giving me the opportunity to devote my time and efforts to something truly bigger than myself. Thank you to every member of the team for giving your absolute best to the project!"
Inspiring quote:
This rule by Rida Zainab really speaks to me: "The rule I live by is that you can either watch it happen or be a part of it". It is so much better to be a part of it. 
Motivations for Our Giant Leap as MOM October 2020:
Guillaume Thirion
National Point of Contact for France 
"I would like to nominate the whole team of SG[France] 2020: Our Giant Leap as Member of the Month. Many reasons can explain this choice. First, in a global pandemic situation, they have been able to create a physical event in Toulouse with strong safety rules to keep all the attendees safe. However, as the SGAC is a global network, they have also been able to create special moments for networking while wearing a mask and keeping a safe distance. This is a real demonstration of adaptability and innovation with a great team spirit and good humor within the team. 
As NPoC for France and also part of the team, I am very proud of them as they succeeded in creating dynamism in those current difficult times. Finally, the subject was also very important, and they created a fantastic kick-off event, a great promise about future projects. Indeed, gender equality in the aerospace domain is a hot topic which was discussed through inspirational speeches and relevant workshops but also very important to consider as aerospace needs innovation and studies have shown that innovation is facilitated by gender diversity."
Yulia Akisheva
SG[France]2020 – Our Giant Leap – Deputy Event Manager
"Pauline Delande, Clara Moriceau, Priyanka Das Rajkakati, Charlotte Nassey, François Leproux, Nicolas Soulard, Guillaume Thirion, Maelys Beliazi, Judith Kemp, Florian Roselli, Florentin Lamarque.
The members of the SG[France]2020 organisational team have shown outstanding dedication to the cause of the event, and to its success despite the challenges of the global pandemic. Since July 2019, the team has been putting a lot of work and creativity into the preparation of the event that took place in September 2020. It was a huge success; the first face-to-face event since the pandemic, which will serve as an example for future SGAC events, as this team has paved the way for more events to be held safely and in the best spirit of SGAC. Every member played a crucial role, and I could not have been more satisfied as a teammate. I would like to thank the team for their endless motivation, persistent enthusiasm and care for details! It has been very rewarding and inspirational to work with these people who make me believe that we can make a change for the better of diversity and inclusion in the aerospace sector.
For their flexibility, adaptability to change, creativity, motivation, dedication and a true passion for space (and the space sector), the SG[France]2020-Our Giant Leap team deserves the MoM award without a doubt. They continue to prove it ever since the event took place, as they inspire and continue to motivate many other SGAC members to pursue their own goals."
Pauline Delande 
National Point of Contact for France and SG[France]2020 – Our Giant Leap – Deputy Event Manager
"Our Giant Leap Organizing Team has been doing an amazing job over the last year! 
Not only they succeeded in organizing the first face-to-face SGAC event in CoViD-19 times – which required a lot of dedication, patience and adaptation – but they have also been able to set up a lot of ideas, projects and activities (webinars, call for artwork, videos, communication campaigns) to inspire women, promote diversity and engage for more gender equality in the space sector.
The event has been a huge success, paving the way for IAC 2022 in Paris (France) and creating a big momentum for new initiatives to keep engaging towards a more inclusive space sector within and outside of SGAC. Last but not least: they have been pioneers of their time, showing SGAC members and sponsors how the young generation is able to adapt to the current situation.
A big thanks and congratulations to the whole team: Yulia Akisheva, Maëlys Beliazi, Clara Moriceau, Nicolas Soulard, Priyanka Das Rajkakati, Charlotte Nassey, Judith Kemp, Florentin Lamarque, Florian Roselli, François Leproux and Guillaume Thirion! It has been a real pleasure working by your side for the organization of SG[France]2020 and I am really excited to keep working with you as part of Our Giant Leap."
Let's close with a special note from Harriet Brettle, SGAC Co-Chair, for the entire team's outstanding work!
"Congratulations to the entire Our Giant Leap team for recognition of their outstanding work. Despite very challenging circumstances, the team pulled together and organised a safe event on such an important topic. Gender equality is incredibly important to SGAC and we are proud of this fantastic team for their work in this field. We are looking forward to what the team does next! …"