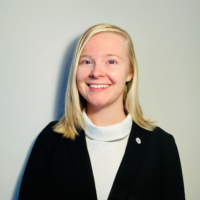 Christine Dubbert, Event Manager
Christine Dubbert is a Program Manager at York Space Systems in Denver, CO, USA. After receiving her Bachelor's Degree in Industrial Engineering from Texas A&M University, Dubbert accepted a job at NASA's Johnson Space Center in Houston, TX. At NASA, Dubbert supported hardware resupply for the International Space Station and hardware development for the Orion spacecraft and Artemis missions. After receiving a Master's Degree in Engineering Management from Duke University, Dubbert transitioned to supporting satellite development at York Space Systems. In her free time, Dubbert enjoys volunteering at museums and supporting STEM outreach for students. As a Houston native, she is passionate about space and hopes to support global collaboration within the space industry in her role as National Point of Contact.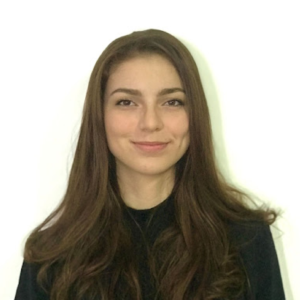 Andrea Abreu, Co-event Manager
Andrea is a Mechatronics Engineering student at Universidad Latina de Panamá; currently an intern at NATULAC FOODS INC. developing a career in the automation industry. Actively participates in events that let young people raise their voices, volunteer at heart. She has been a SGAC Member since 2020, and during that same year, got certified with the first edition of "Introduction to Space Engineering Course" a collaboration between USMA and SGAC. In the last years, she was selected as YOUNGA 2021 and SGC 2021 delegate; Event Manager and founder for the first edition of the Panama Student Space Science Conference (COECEP 2021), 3rd NCAC-SGW Organizing Team Co-Event Manager, and member of the organizing team for the 8th SA-SGW. Andrea is one of the founders of PANASAT-1, a CubeSat project in Panama, and was invited as a guest speaker in the Central America Aerospace Symposium 2020 student forum by ACAE, 100 Hours of Astronomy Conference, and the National Earth Day Conference, last two by IAU-Panama Committee. In addition, she was selected to be part of the Latin American Laboratory of Citizen Action 2019 and CUBEDESIGN by INPE, Brazil in 2020.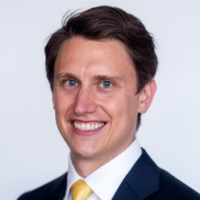 Clark Esty, Logistics Team
Clark is a systems integration engineer working in the Exploration and Mission Planning Office at NASA's Johnson Space Center. He currently serves as the Artemis III integration lead for the Mission Analysis and Integrated Assessments (MAIA) team. In this role, Clark works to ensure the efficient and effective planning, integration, and execution of the sequential mission analysis cycles from a cross Program and cross enterprise level. Clark is originally from Park City, UT and received his B.S. in Physics from Georgetown University, his M.S. in Aerospace Engineering from the University of Maryland – College Park, and is currently working on his MBA from the University of Texas at Austin.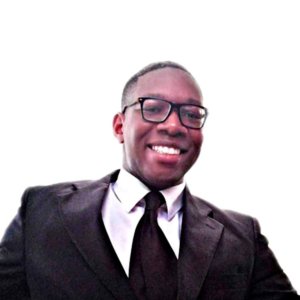 Isaiah Thomas, Delegate Team
Isaiah Thomas is a Food Science and Technology Bachelor's degree student that had his passion for outer space ignited since being introduced to it in high school by his classmates. To this day he studies topics such as Astrobiology and Astronomical Discovery. 
Through his course of studies and group involvement he intends to support the development of solutions that can aid human survival in harsh environmental conditions that can be applied to Earth and future extra-terrestrial missions such as those on the Moon, Mars and beyond. 
His commitment to the 2030 Sustainable Development Goals (SDG's) as outlined by the United Nations is illustrated in him being part of the UN Food Systems Summit 2021 Heroes Network and dedication to spreading awareness on critical issues such as climate change and domestic inequality.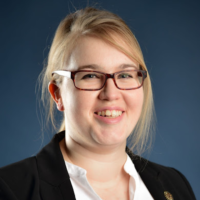 Erin Austen, Programme Team
Erin Austen is an aerospace engineer with a passion for space vehicle design and adapting space technology for social good on Earth. She earned her Bachelor's in Mechanical Engineering at the University of Alberta (Edmonton, Canada) and her Master's in Aerospace Engineering at Carleton University (Ottawa, Canada), where her thesis focussed on the mathematical modeling of a large 4-wheel planetary rover. While pursuing her BSc in Mechanical Engineering at the University of Alberta, Erin was involved in the AlbertaSat student vehicle project where she served as the Mechanical Team lead during the design phase of the Ex-Alta 1 cubesat. She was the first female technical lead in the project's history and she also completed individual undergraduate research in cubesat boom deployment. Erin currently utilises her mechanical design skills to improve access to healthcare for remote communities by designing medical products that can be 3D printed from a digital library. She continues to be involved in local initiatives supporting and advocating for women in STEM fields, and strongly believes that advancements in human space exploration can only be achieved when everyone is included.
Natasha Nogueira, Programme Team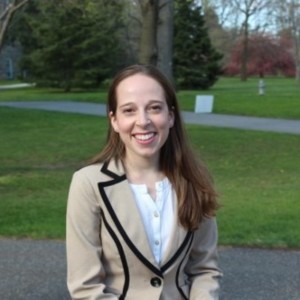 Natasha Nogueira is a space systems engineer and is currently Team Lead of SkySat Mission Operations at Planet Labs in San Francisco, CA, USA. Her passion for space was first developed as a high-school intern in a small-satellite lab at the Naval Postgraduate School where she developed an algorithm for identifying stars for a Star Tracker. She pursued her space interests by studying Engineering and Astronomy at Swarthmore College where she developed and launched a High Altitude Balloon Payload examining solar cell efficiency at different altitudes and conducted research of protoplanetary disks in young binary star systems, examining the foundations of young planet formation. After graduating, she joined Planet Labs as a spacecraft flight-operator and has been with the company since. As the daughter of Brazilian immigrants to the United States, she is passionate and excited to inspire and encourage outreach and diversity in space initiatives and programs, especially in the space industry in the USA. In her spare time she enjoys the outdoors by training for triathlons and volunteers at the Monterey Bay Aquarium, teaching and inspiring ocean conservation.