Online Masterclasses
In order to help maximise your chances of success, we are providing our selected hackers with the unique opportunity to participate in pre-Hackathon online Masterclasses! You will learn about the essentials that you need to address the main topic of "How can space technology and know-how help make a leap forward towards gender equality on Earth?" 
We are inviting the top experts of the global aerospace sector to share their knowledge and experience with you, don't miss this opportunity and APPLY FOR THE HACKATHON! Once the application and selection periods are over, you will be invited to these exclusive Masterclasses.
How: over zoom, once or twice a week
When: July 20th – August 5th
How long: each Masterclass will be between 1 and 2 hours long, where you will receive a class from the invited expert and ask your questions. You are encouraged to start discussing your ideas and solutions with the experts!
Masterclass on satellite data utilization
by Alina Vizireanu
23 July, 2022 – 20:30 KST/13:30 CEST
In this webinar, Alina will walk you through how satellite data engineering and remote sensing can be utilised to provide real life applications (such as risk management or resource distribution). Different applications and use cases will be discussed for the information obtained after processing the satellite data and how they can tie in to make Earth a gender equal place. You will also get to see how satellite engineering can be leveraged to come up with commercially viable solutions.
By the end of this masterclass, we hope you would have a fundamental understanding of how geospatial analysis (GIS) can be used to identify patterns and blind spots and how they can prove useful in reducing the several socio-economics issues faced by gender minorities all across the world.
Useful Links: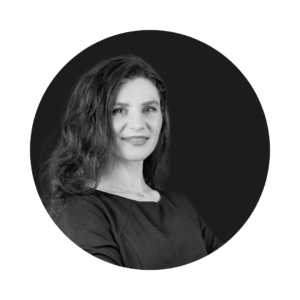 Alina Vizireanu is a Geospatial and Earth Observation professional with a drive toward Human Development in the Space sector. With over 15 years of experience, Alina founded AVINTERRA Consulting, where the team is focused on making a change in the monitoring of climate resilience programs and addressing the societal impact of biodiversity loss. In addition, Alina volunteers her spare time for organisations that aim to make a difference in NextGen's development, creating programs and collaborating with organisations at a global level. SGAC Alumna, a member of the IAF Space Education and Outreach Committee and Women+ in Geospatial, she is a mentor and advisor for young people and startups through her coaching business, Starseeds.
Masterclass on Space sector overview
by Maxime Puteaux
26 July, 2022 – 17:00 KST/10:00 CEST
Maxime will give you an overview of the global space sector. Come to learn about current trends in space business and the value chain. Also, ask your questions about how the space sector is to develop in the near future!
At the end of this masterclass, you will have an understanding of the "big picture". Hopefully, you will be able to reflect and discuss how your own idea fits within this puzzle. You will also be able to ask for tips about finding partners and sponsors in the deep blue of the space business sector.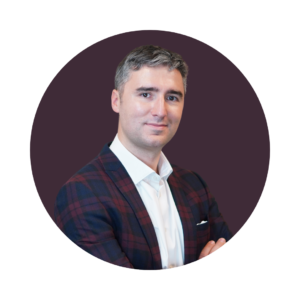 Since joining Euroconsult in 2012, Maxime manages consulting and research assignments related to space industry activities such as launch and manufacturing for leading and emerging stakeholders. 
Maxime has managed and contributed to more than 40 consulting missions including for government institutions, industry players and investors covering commercial due diligence, launch market analysis, satellite and constellation forecasting and strategic foresight. On the research side, Maxime is the editor in chief for Euroconsult's research report Satellites to Be Built and Launched and Space Logistics Markets. 
Prior to joining Euroconsult, he worked as a young graduate trainee at CNES and participated in the ISU Space Studies Program. Maxime holds a Master's Degree from the Institute of Space and Telecom Law (Paris Saclay) and graduated from the Institute of Air & Space Law of McGill University (Montreal). Maxime joined SGC 2013 in Beijing.