Keynote Speakers
Keynote speakers will be given a thirty-minute speech time slot for one of our three speech sessions during the Our Giant Leap Hackathon 2022.
The topics will be amongst the following list:
Status of gender equality in the world/ Actions and advocacy for gender equality
Applications of space technologies, processes, principles, and policies to enhance life on Earth specifically to tackle gender inequality
What a gender-equal world looks like
Sustainable Development Goals and specifically #5
Ms. Veronia Cesco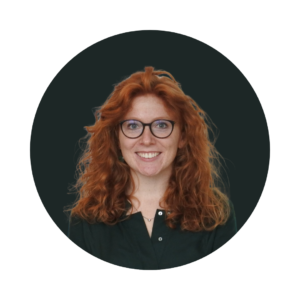 Veronica Cesco is Associate Programme Officer at the Office of the Director of the United Nations Office for Outer Space Affairs. In her role, Veronica is leading UNOOSA projects on Space4Women, Space Sustainability, Space Economy, and Space4Youth, as well as supporting programme management and partnerships development. Before joining the United Nations in Vienna, Veronica worked as Policy Officer at the European Commission, Directorate-General for Research and Innovation, as well as in advocacy and campaigning in the NGO sector in London and Brussels.
Dr. Soyeon Yi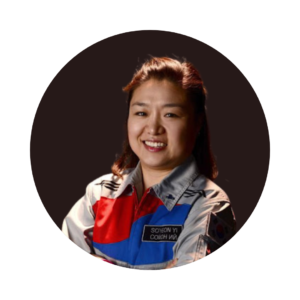 Dr. Soyeon Yi is a South Korean astronaut and biotechnologist who became the first Korean to fly in space in 2008.
Upon return from her mission aboard the ISS, Dr. Yi continued as a KARI researcher attending ISU. She later pursued an MBA at the University of California, Berkeley and now acts as Managing Director for Noul & board member for multiple entities including AdvancingX.
Dr. Sunghee Lee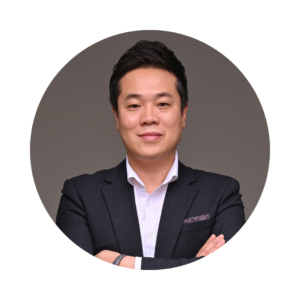 Dr. Lee is the CEO of CONTEC, a spin-off company from KARI (Korea Aerospace Research Institute) created in 2015 and offering Space Ground Station Services and Satellite Image Processing & Application Services as well as a whole ground integration solution – also, a golden sponsor for the Our Giant Leap Hackathon 2022. CEO(Founder) of CONTEC since 2015.
Dr. Lee served as a Research Engineer at KARI for 16 years before founding CONTEC, and he was also visiting researcher at Carleton University. His expertise lies in satellite Image pre-processing & Application Services, but also space education and space education & entertainment with SI.
Mentors
During the Our Giant Leap Hackathon 2022, in-person mentors will accompany hackers for their projects, in some of the following fields:
Sustainable Development Goal (SDG) #5
Gender equality advocacy
Satellite data utilisation
Business development and leadership
Ms. Neevy Van Laningham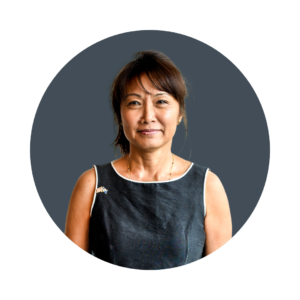 Neevy van Laningham covers a broad space portfolio of diplomatic efforts focused on
bilateral and multilateral civil space cooperation in the Asia-Pacific region and beyond. In
this role, she headed the Bureau's efforts to develop and enhance bilateral and
multilateral space dialogues with the new spacefaring nations, as well as expanded
cooperation in multilateral bodies such as the Asia Pacific Regional Space Agency
Forum.
Neevy' s previous State Department postings included Beijing, China, Bangkok, Thailand,
and Phnom Penh, Cambodia. Prior to that time, she was the Peace Corps Overseas
Training Officer and served as volunteer in Togo, West African in the 1980's. She
completed two years of post-graduate work in Cultural Anthropology and holds a B.A.
degree in Political Science/International Relations from Whittier College. She speaks,
reads, and writes, Cambodian and French, in addition to English.
Ms. Adriana Cursino Thomé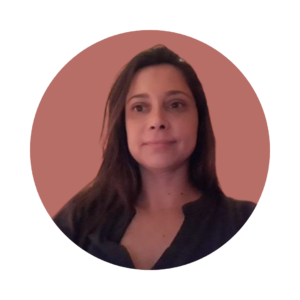 Adriana Cursino Thomé holds a Bachelor's Degree in Computer Science from the Federal University of São Carlos – UFSCar (1994), a Master's Degree in Applied Computing to Space Technologies and Applications from the National Institute for Space Research – INPE (1998), a Doctorate in Applied Computing to Space Technologies and Applications from the National Institute of Space Research – INPE (2004), a Specialization in Strategic Management of Science and Technology in Public Research Institutes from the Getulio Vargas Foundation – FGV (2012), and a Bachelor's Degree in International Relations from the London School of Economics and Political Science (LSE) at the University of London (2020).
She currently works at the Office of International Affairs at the Ministry of Science, Technology, and Innovation (MCTI). In the international relations field, she has been actively participating for some years now as a Brazilian delegate in the Sessions of the Committee on the Peaceful Uses of Outer Space (COPUOS) and in its Scientific and Technical Subcommittee (STSC) as well.
Another area that she has been active is related to the empowerment of women in the space field. In this regard, one activity that she was particularly involved in the organization of the United Nations/Brazil/UAE Space for Women Expert Meeting, held in Dubai in October 2021.
Dr. Youn-Hyeong (Alberto) BAEK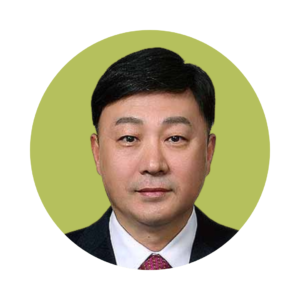 Dr. Baek is the defense network VP of Safran Electronics & Defense(SED) Korea. SED is the one company of the Safran group which is the world's No.3 aircraft components supplier such as engines, cabin, landing gear, avionics components, and so on for all kinds of air platforms. SED is specialized in avionics, electro-optronics, and space-related optronics.
Dr. Baek served as an officer in the Republic of Korea Air Force for 35 years and retired as a Brigadier general in 2016. He served as a combat pilot in the Air Force and later worked as an acquisition & procurement specialist in ROK Government. He holds a Ph.D. degree in the flight dynamics team from Cranfield University in the UK.
Dr. Jake Noel-Storr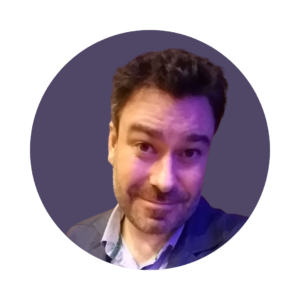 Dr. Jake Noel-Storr (they/their) is a British L(G)BTQ+ Astronomer, best known for their contributions to astronomy education, outreach, diversity and inclusion. (They also have a research background in supermassive black holes in radio galaxies, astronomy-wise). Jake is currently a lecturer at the University of Groningen in the Netherlands, and is the team leader for practical physics, mathematics and astronomy teachers. Jake grew up in the UK, then moved to the USA for their PhD, and stayed there for 20 years, before moving back to Europe. Jake has worked in equity, diversity, and inclusion in astronomy in many forms and locations, including with underrepresented youth in New York and New Jersey, Hispanic/latino communities in Southern Arizona, Indigenous people across the USA, and through their non-profit organization, InsightSTEM, STEM students and teachers around the world, in particular in Sub-Saharan Africa, India, South East Asia, and South America. Jake is currently the co-chair for the European Astronomical Society Advisory Committee on Equity, Diversity and Inclusion, and co-chair of the International Astronomical Union Executive Committee Working Group on Astronomy for Equity and Inclusion. Jake's current interests primarily lie in understanding outcomes from astronomy education and outreach through active concept building, using genuine data, with accessibility for all; and on understanding equity, diversity, and inclusion in a culture-based framework in physical-STEM research and education settings.
Dr. Heein YANG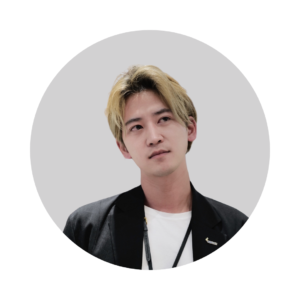 Dr. Heein YANG is an enthusiast of satellite remote sensing and is currently working as manager of Space Studio at CONTEC, South Korea.
He majored in environmental remote sensing and received his Ph.D. from Chiba University, Japan.
Currently, he is working with his team to improve Earth monitoring. With the knowledge of Remote Sensing and Deep Learning, he is making a service platform that gives users intuitive solutions. His current main R&D topics are Smart City Planning, Smart Harbor Management Service, and Disaster Monitoring. Dr. YANG is also a lecturer at the Department of Space Electronics and Information Engineering at Ajou University, Korea.
Jury Members
Jury members will review and evaluate the ideas proposed by all Hackers Teams are based on the following criteria:
1. Strict demands (for all projects)
● Achieving Goal #5 of the SDGs;
● Using space technology and/or know-how in the proposed project;
2. Other criteria
● Is the project financially viable? Higher scores for those that are;
● Originality (of the idea and presentation) and innovation;
● The project has to have made a significant impact* for gender equality by
2030.
*evaluated based on the following question: "Will the project have eliminated some form(s)
or aspect(s) of gender inequality for at least one community in the world?"
Hyun-Ok Kim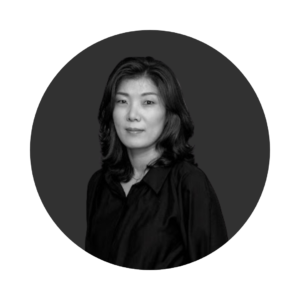 Hyun-Ok Kim majored in geo-information and remote sensing focusing on urban ecology and environmental planning and received her Ph.D. degree in engineering from Berlin University of Technology (TU Berlin), Germany in 2007. After finishing postdoctoral work at TU Berlin she joined the Korea Aerospace Research Institute (KARI) in 2010. She served as program board member of the Group on Earth Observation (GEO) in 2016 and has been participating as executive secretariat member in the International Charter 'Space and Major Disasters' since 2014. Her current main research project is to develop the earth observation application system using constellation of small satellites in the scope of South Korea's national space program. She is also motivated to extend the role of women scientists in the society, so that she acts as a board member of KARI's women advisory committee and as a board member of the Association of the Korea Woman Scientists and Engineers.
Sabrina Alam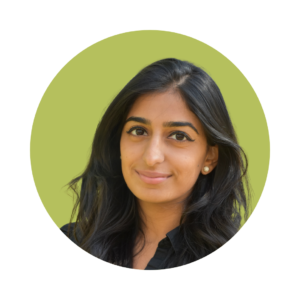 Sabrina is currently working at SES Satellites developing, implementing and driving the environmental, social and governance (ESG) strategy. After her bachelor's in Theoretical Physics, Sabrina entered the space industry by completing her masters at the International Space University in Strasbourg, France. She has worked at NASA Goddard Space Flight Centre and the European Space Agency ESA/EAC before specialising in sustainability within the sector.
She is an advocate for Diversity and Inclusion and is a Deputy Director for Women in Aerospace Europe whilst managing the Luxembourg Local Group and leading the STEM Education Working Group. She is currently studying for an MBA with the University of London and is a member of the IAF International Project/Programme Management Committee (IPMC).