SGC Working Groups
The following is a list of Working Group topics that will be the focus of SGC2023. Additional detail, including more Working Group topics, will be added once it is available, so check back regularly for more information!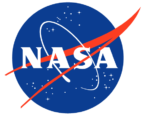 NASA Exploration Working Group
Working Group #1
Participants in this working group will review NASA's Moon to Mars Objectives and discuss how they might plan requirements, elements, and missions to achieve them within provided constraints. In a simulated mission planning scenario, delegates will understand new perspectives and learn how NASA works with its partners and stakeholders to achieve mission success. The group will work together to explore the challenges and opportunities present in this process and to better understand how partnerships play a critical role in the next era of human deep space exploration.
Subject Matter Expert
Dr. Ruth Siboni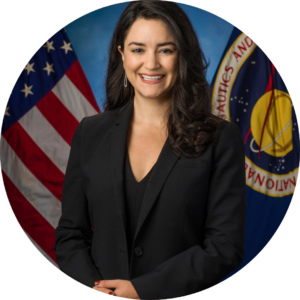 Dr. Ruth Siboni serves as the Integration Manager and Chief of Staff for the Common Exploration Systems Development division at NASA Headquarters. In this role, Dr. Siboni is responsible for translating goals and objectives into effective operations for the division; establishing control systems and progress reporting requirements for audit processes; integrating technical, programmatic, and strategic products across the division; managing enterprise life cycle reviews and audits; and developing legislative communications.
Dr. Siboni began her career at NASA in 2015 as a Presidential Management Fellow in the Space Life and Physical Sciences (SLPS) Research Division. While in SLPS, she served as a Life Scientist and Partnerships Manager, where she established agreements supporting space biology postdoctoral fellowships, research facility sharing with other government agencies, and public-private science conferences. During this time, she also served a detail as the Integration Lead for the new Collaborative Sciences Facility at NASA Ames Research Center. In addition, she was a Fulbright Scholar at the German Aerospace Center (Cologne, Germany) in 2019 and a National Science Foundation EAPSI Fellow at Osaka University Medical Hospital in 2015 (Osaka, Japan).
In 2020, she became the Executive Officer for the Associate Administrator of the Human Exploration and Operations Mission Directorate (HEOMD). In this role, she led front office operations, provided authoritative review of external presentations and engagements, and coordinated technical and strategic correspondence for the HEOMD Associate Administrator.
Dr. Siboni earned bachelor's degrees in biology and psychology from Mary Baldwin University, a Ph.D. in molecular biology from the University of Oregon, and a J.D. from Georgetown University Law Center. She is licensed to practice law in Washington, D.C.
Subject Matter Expert
Ashley Peter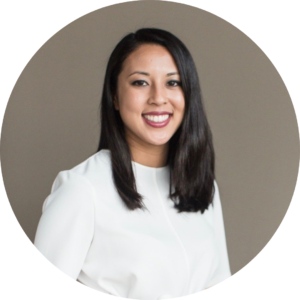 Ms. Ashley Peter currently leads the Moon to Mars Schedule Analysis Team under the Exploration Systems Development Mission Directorate at NASA Headquarters in Washington, D.C. Her team is responsible for overall schedule integration and schedule management of the Artemis deep space human exploration missions. She further leads integrated schedule risk analyses across the missions to probabilistically quantify schedule and technical risks at the Moon to Mars level.
Prior to joining NASA, she was a consultant at Booz Allen Hamilton in Washington, D.C. supporting data analytics projects with NASA and the U.S. Navy.
Ms. Peter earned an M.A. from the George Washington University Space Policy Institute, where she conducted research on emerging space nations' motivations for establishing space agencies. She also received a B.S. from MIT in Earth, Atmospheric & Planetary Sciences (EAPS) and Management Science. She is an active member of the Space Generation Advisory Council and currently serves as the SGx2024 Manager.

Subject Matter Expert
Patrick Morris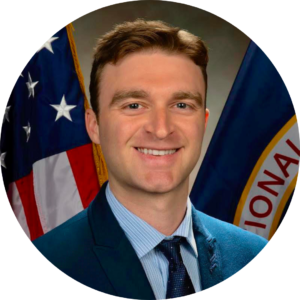 Patrick Morris is the Executive Officer to the Associate Administrator of Exploration Systems Development Mission Directorate (ESDMD) at NASA. In this role, Patrick supports the Associate Administrator and other senior leaders on program and project interests, and maintains an overview of issues, policies, and program development activities as well as implementing a broad spectrum of administrative and management actions. Previously, Patrick served as a Quality Engineer and Artemis I Nonconformance Marshal for the Orion program at Kennedy Space Center (KSC), where he supported the Orion Production Operation (OPO) office in the Safety and Mission Assurance (SMA) Directorate. In this role, he provided cross-program SMA support for Orion hardware turned over to NASA's Exploration Ground Systems (EGS) program establishing and managing Problem Reporting and Corrective Action (PRACA) development, processing, and integration between the Orion, EGS, and Space Launch System (SLS) programs ensuring timely disposition with full stakeholder participation. Morris began his career in the space program in 2017 at Marshall Space Flight Center (MSFC), designing and testing additively manufactured CubeSat thrusters and propulsion elements for advanced monopropellant systems. From 2019 to 2020, he served as a Quality Engineer for the EGS program, where he developed surveillance tracking tools to analyze Artemis I hardware inspection point effectiveness.
Before joining NASA, Patrick worked for Ramp USA, where he designed battery packs for electric wheelchairs. Prior to that, he implemented additive manufacturing tooling designs at Automated Wiring Systems LLC. Patrick has also received an Early Career Achievement Medal, JSC Director's Commendation Award, and a Silver Group Achievement Award.
Patrick graduated with a Bachelor of Science in Mechanical Engineering from the University of Texas at San Antonio in 2019. Outside of NASA, he enjoys spending time with friends and family, reading, hiking,
scuba diving, and kayaking.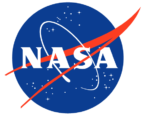 NASA Earth Science
Working Group #2
NASA has been working to better understand our home planet from the unique vantage point of space since the first TIROS satellites launched in the 1960s.Today, with more than two dozen NASA-supported Earth-observing satellites and instruments aboard the International Space Station, it's clearer than ever that our planet is an interconnected system of systems, and it's changing quickly. Compelled by this rapid rate of change, NASA's Earth science to action strategy seeks to accelerate the use of Earth science by leveraging NASA's end-to-end capability for the benefit of humanity.
In this Working Group, NASA's goal is to simultaneously inform participants about its plans for implementing Earth science to action strategies, while also challenging the group to provide feedback on these plans, so that NASA can grow the global community of individuals and organizations that routinely use Earth science information. Participants should be prepared to discuss technical, policy, economic, and social approaches to increase participation of non-traditional and underrepresented communities, countries, and organizations in the use of Earth science information for awareness and decision-making. While Earth science to action strategies will serve as a focal point for this dialogue, it is expected to yield a mixture of both realistic steps that can be implemented in the short-term and aspirational goals for the future.
Subject Matter Expert
Nicole Herrmann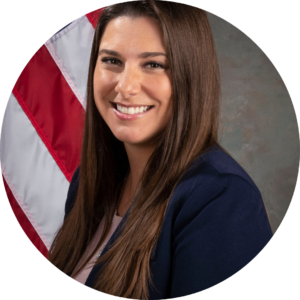 Nicole Herrmann serves as a Program Executive in the Earth Science Division of the Science Mission Directorate at NASA Headquarters.  In this role, Nicole supports technical and programmatic integration of Earth Science missions in the Flight Programs office as well as providing insight and oversight to Headquarters leadership and external stakeholders for those missions.  She began her career at NASA as an intern in the History Division and has had various roles supporting future human exploration over the last 15 years at Headquarters and Marshall Space Flight Center.  
 
Nicole graduated from the University of Maryland in College Park receiving a Bachelor of Arts in History and a minor in Astronomy.  She completed graduate studies at the George Washington University receiving a Master of Arts in International Science and Technology Policy with a focus on Space Policy as well as a Master of Science in Systems Engineering, also from the George Washington University.
Subject Matter Expert
Kate S. Becker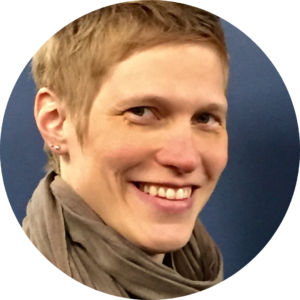 Kate Becker is the Executive Officer for the NASA Earth Science Division (ESD) within the Science Mission Directorate at NASA Headquarters. In this role, Kate is responsible for advising Earth Science leadership and enabling an effective and efficient operations cadence across ESD. Kate previously served as a policy advisor within the National Oceanic and Atmospheric Administration for 9 years, supporting the NOAA Administrator as well as the Assistant Administrator and Chief Architect for NOAA's Satellite and Information Service.
Kate holds bachelor's degrees in physics and mathematics and master's degrees in theology and ethics as well as international science and technology policy. Kate prides herself on being a translator between the many perspectives that must come together for any project in the space community to succeed.

UK Space Agency
Working Group #3
The space sector has been increasingly moving from specialized activity within the domain of superpowers and large industrial conglomerates and corporations to a more democratized and accessible undertaking. The spur of new actors, both public and private, as well as emerging space countries, creates a new impetus for space agencies and governments as key space sector enablers.
The emergence of private space participants has major implications for the incumbents of the space industry, especially for traditional space agencies. While NewSpace is primarily driven by commercial entities, space agencies continue to play a crucial part in supporting and regulating this sector. Hosted by the UK Space Agency, this working group will explore various ways in which space agencies should be participating in the space ecosystem with the presence of new actors in the industry.
Subject Matter Expert
Jodie Howlett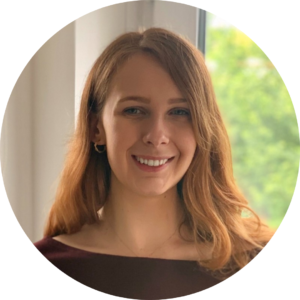 Jodie is a Space Systems Engineer at the UK Space Agency, working within the Office of the Chief Engineer. She provides detailed technical oversight on a variety of UK-supported space missions and projects, from Earth Observation missions that help tackle climate change, to large flagship science missions involving a number of international players. Jodie graduated with a First Class (Hons) in MEng Mechanical Engineering from Sheffield Hallam University in 2019, and then went on to complete the Space Studies Program at the International Space University in France. She then joined the European Space Agency's mission control centre in Germany, working in product assurance and quality alongside 800 colleagues from over 20 countries. Jodie is a Trustee of the Institution of Mechanical Engineers (IMechE) Support Network, an active member of SGAC, and was listed in the UK's Top 50 Women in Engineering in 2017.
Subject Matter Expert
Eva Georgiou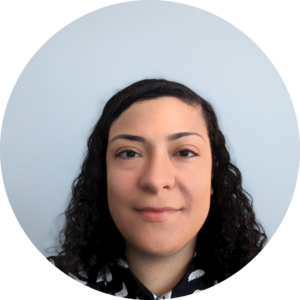 For the past 3 years, Eva has been working as an International Relations Manager at the UK Space Agency, specializing in European relations and international organizations, driving policy and delivery at a national, bilateral and multilateral level. Prior to this, Eva was the International Events Manager, responsible for coordinating the UK Government's presence at major international space conferences and negotiating international agreements She joined the UK Space Agency in 2018 after roles in HMRC and the Valuation Office Agency. In her spare time, Eva volunteers in different capacities in sporting and cultural organizations, including as a Director at a cultural centre, and Secretary at a football club.
Subject Matter Expert
Dr. Sarah-Jane Gill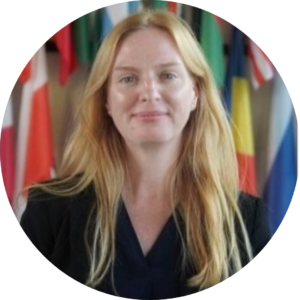 Since early 2022 she has been the Head of International Relations at the UK Space Agency. She has worked in the fields of satellite navigation, space law and regulation, space domain awareness and on ESA strategy and policy. Prior to joining the UK Space Agency at the start of 2018, she worked as a geologist in the diamond mining industry, and later with the Natural History Museum, developing ESA's Sample Analogue Collection of terrestrial materials that could be used to simulate the geology of the Moon, Mars, the moons of Mars, and c-type asteroids. She holds qualifications in planetary science and project management, and a doctorate in Geology from the University of London.
Saudi Space Agency
Working Group #4
The working group will focus on developing the space ecosystem worldwide. It will cover the outlook of the space economy of many countries and its potential to accelerate the socio-economic development of countries around the world. It will include the global space economy and its growth drivers. The purpose of the working group is to foster an ecosystem of space startups to serve the country's space projects and plans, and to make space more accessible to everyone, especially students and young professionals.
The outcomes of the working group will offer insights to learn how to build an ecosystem of space startups, which will serve the country's space projects and plans. It will also help to understand the recent investment trends in the space industry and ways to unlock the potential of investors by capturing R&D value on space startups to every investor in space technology and space development across the globe, by identifying space industry sectors that are particularly of interest to investors. Delegates will work on recommendations to  ensure that young investors are aware of the challenges they may be facing in the future (especially in the context of space startups) and offer solutions on what stakeholders in the industry can do to support the startups. From different countries' standpoint, the final report will focus on the entire lifecycle of the space economy, including manufacturing, ground and launch segment, startups and end-user services.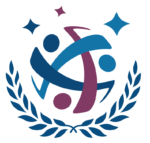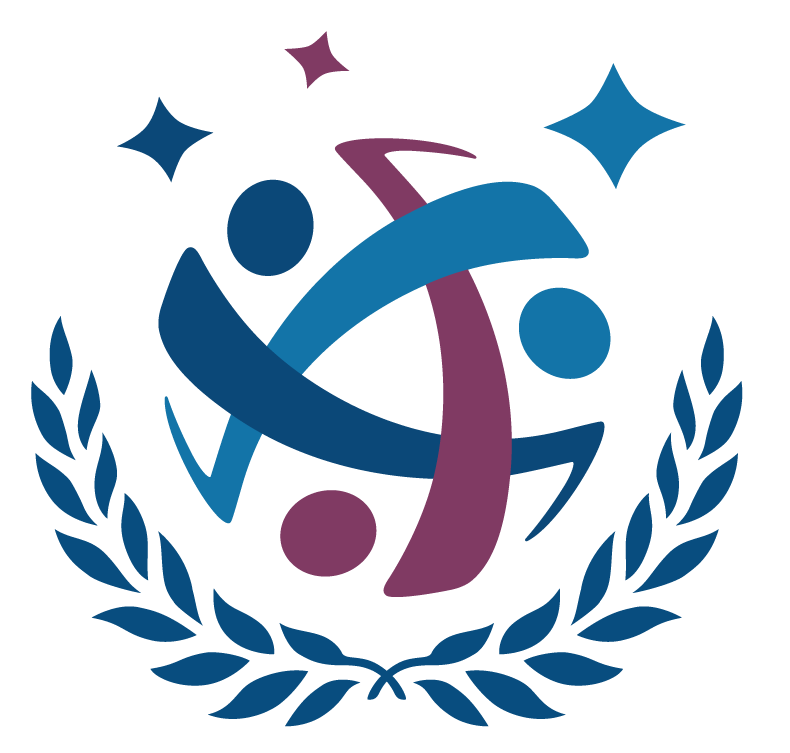 SGAC Special Track: Harmonizing Airspace, Land, and Maritime Protection from Space Vehicle Reentry Risks
Working Group #5
Description: Space is often described using words like "vast", "distant", and "vacuum". However, here on Earth, space activities are closely interconnected and impact all spheres of life. The recent development of mega-constellations and frequent rocket launches is leading to an increase in the number of space vehicles and debris re-entering back into the Earth's atmosphere from space, thereby creating hazards in airspace and landing intact on populated landmasses and waterways in some cases. Moreover, commercial space activity, conducted by private companies, has significantly increased in recent years, where previously the majority of space launches were carried out by government actors. Extensive international coordination with both private and public entities is needed to integrate and enable these space launches and reentries to occur safely and sustainably, especially for people here on Earth. The global frameworks to support this increase in novel space launches and subsequent reentries are not all in place yet, and the policies and mechanisms for protecting people on land and onboard aircraft and ships (e.g. airspace/maritime closures, publication of warnings, etc.) may not be mature enough to respond to these risks in an effective manner. This issue cuts at the core of space safety and sustainability, since the space environment is an international domain which requires responsible, collaborative efforts from all nations to ensure it remains equally accessible and beneficial to all. 
This working group will aim to examine some technical aspects of space vehicle reentry risks and hazards, existing laws, policies, and safety regulations, and recommend frameworks for enabling greater international coordination. Developing the frameworks to harmonize airspace, land, and maritime protection from space vehicle reentry risks will require international collaboration across all nations and domains. 
Focus (1): Examine hazards from space vehicle reentries and review the current state of global actors (public and private) contributing to airspace, land, and maritime protection from these hazards. 
Desired outcomes: Generate a list of known risks and hazards caused by uncontrolled and controlled reentries and gather data on the types of space vehicles, frequency of reentries, and impacts to reentry regions. Review existing frameworks in place (if any) and gather data on the global actors who are responsible for coordinating reentry hazard mitigations. Make a list of known mitigations and strategies for ensuring safety of people in populated landmasses, on aircraft, and on ships to protect them from space vehicles/debris that re-enters fully or partially intact without burning up in the atmosphere. 
Focus (2): Propose a framework for harmonizing protection through international collaboration
Desired outcomes: Examine policy and legal aspects involved in the creation of an international coordination framework for harmonizing protection from space vehicle reentries. Review both international policies/laws as well as country/region specific laws and regulations, and information on existing legal frameworks or forums for other related areas (such as international maritime and aviation authorities). Propose concrete solutions to develop a framework that harmonizes protection from space vehicle reentries for airspace, land, and maritime domains. This framework should emphasize the need for international collaboration and consider the risks identified in Focus #1, accounting for the increasing frequency and complexity of space operations in the coming decades. The goal should be to maximize safety and sustainability.
Focus (3b): Propose mitigation strategies for space operators
Desired outcomes: The origin of these hazards is the uncontrolled reentry of space objects at the end of their useful mission. Spacecraft manufacturers and operators should strive to mitigate the creation of hazardous debris upon reentry. Propose a list of mitigation strategies that tackle the creation of reentry debris exploring concepts such as the "Design for Demise", the design of space missions that avoid uncontrolled reentries and actively target remote locations, or accounting for improvements in the capabilities for tracking and predicting reentry timings and locations to reduce the uncertainty and associated disruptions to air traffic.
Subject Matter Expert
Ewan Wright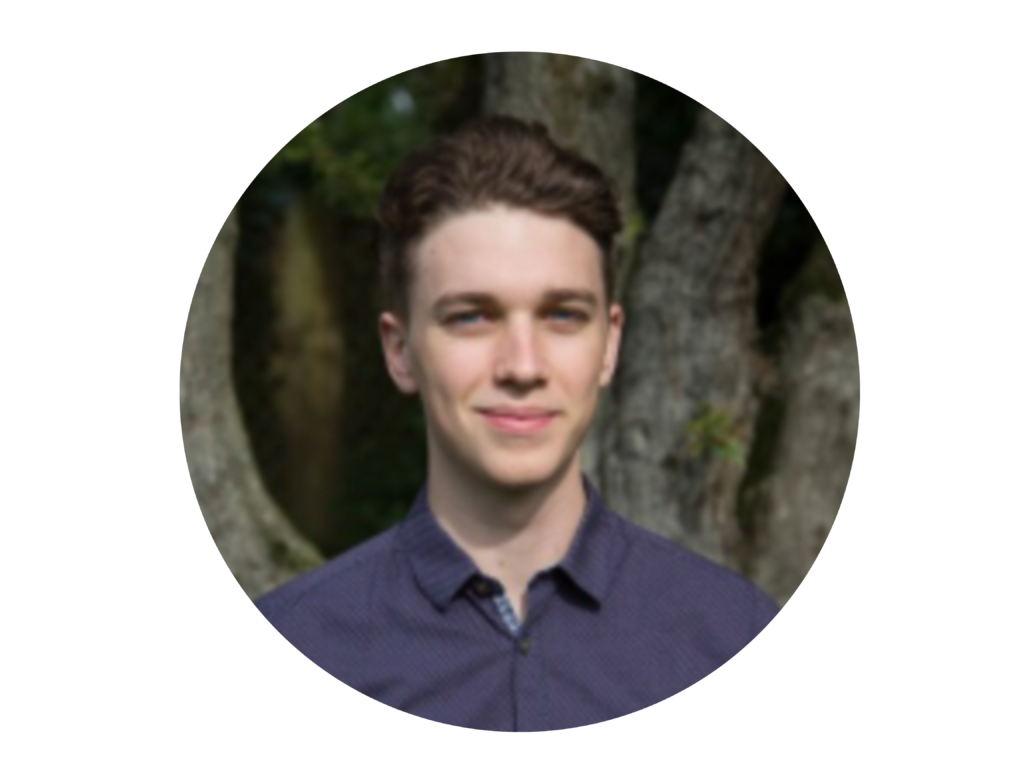 Ewan Wright is a PhD student at the University of British Columbia, Canada, where he researches the reentry of space objects and other space sustainability issues under the Interdisciplinary Studies Graduate Program (Astrophysics and Political Science). He graduated with a master's degree in Aerospace Engineering from the University of Sheffield, UK, and completed internships at the Satellite Applications Catapult in the UK and the European Space Policy Institute in Austria. Ewan is a member of the SGAC Space Safety and Sustainability Project Group, a Junior Fellow of the Outer Space Institute, and volunteers with UKSEDS and SpaceCareers.uk to help people find careers in the space industry
Subject Matter Expert
Niklas Wendel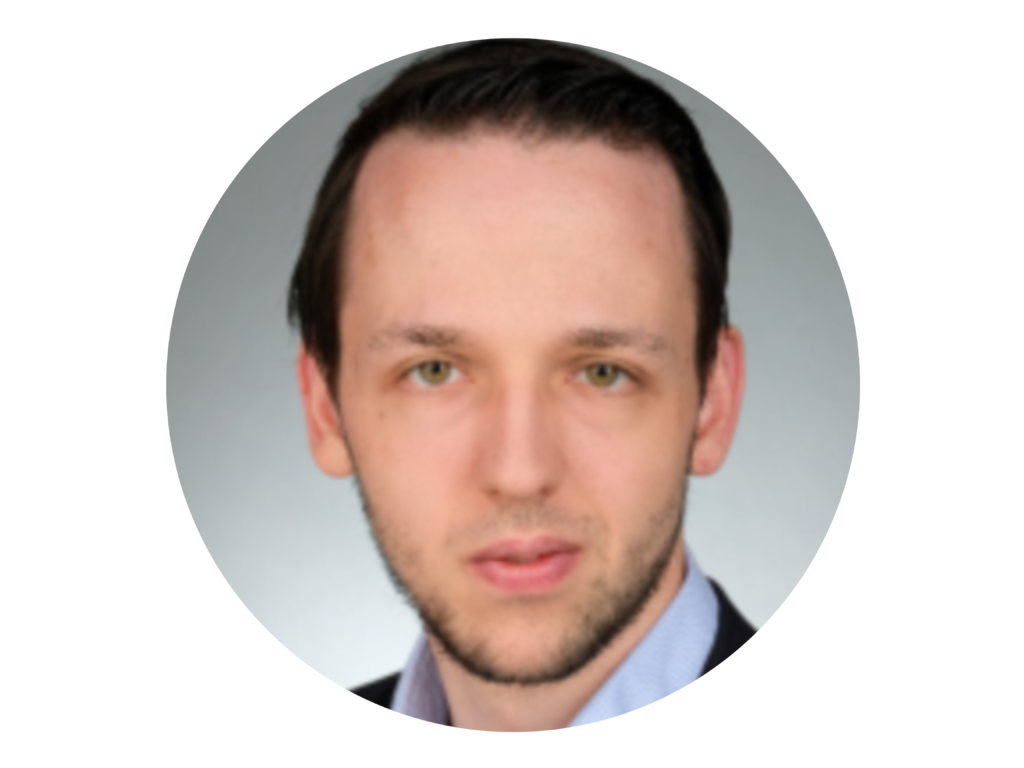 Niklas studied aerospace engineering in a dual degree program at Baden-Württemberg Cooperate State University and the German Aerospace Center (DLR). After receiving his Bachelor's degree, he joined DLR full-time and obtained a Master's degree in aerospace engineering from Aachen University of Applied Sciences in parallel, which he completed in 2021. Currently, he is a research associate and incoming PhD student at DLR, specializing in developing electronics for flight experiments and space probes. On an honorary basis, he is former chairman of the German Network of Young Scientists – juFORUM e.V. (2018-2022). Currently, he holds the position of coordinator for cooperations within the organization. Furthermore, he is the current National Point of Contact for Germany at the Space Generation Advisory Council. In 2018, he initiated a working group focussed on developing technologies for scalable space debris removal and mitigation, and working towards their implementation.
Subject Matter Expert
Senjuti Mallick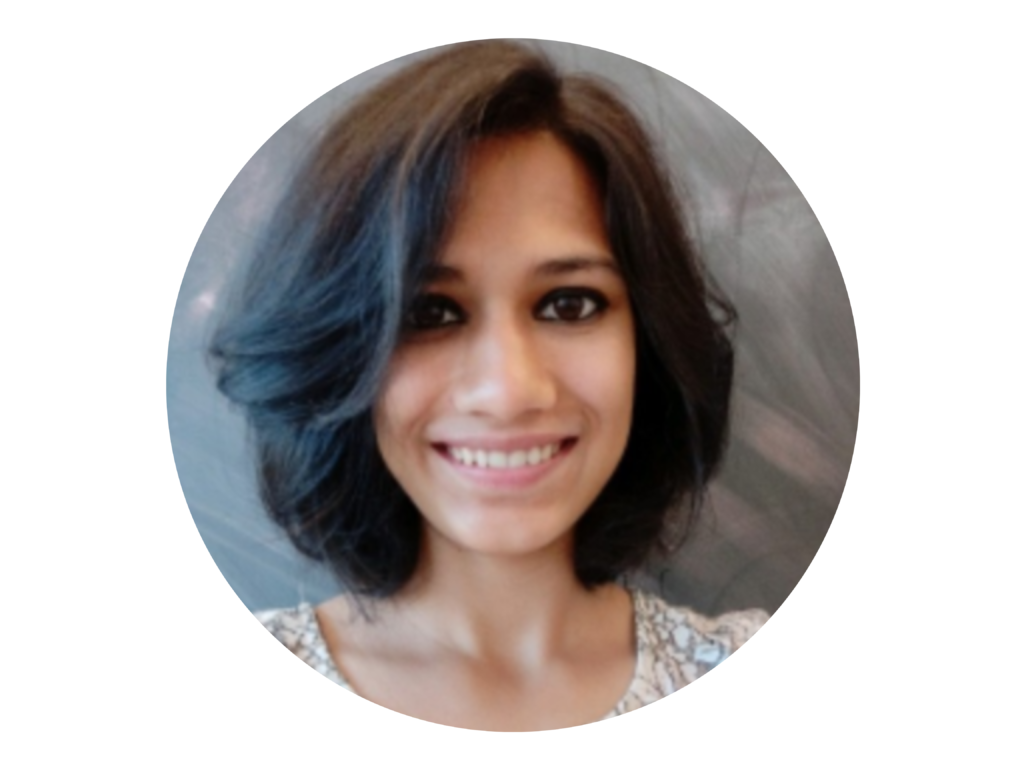 Senjuti heads the legal team which provides legal support for COMSPOC's expanding global presence and works cross-functionally with key stakeholders across the world. She also manages export and compliance processes for COMSPOC.
Subject Matter Expert
Rachita Puri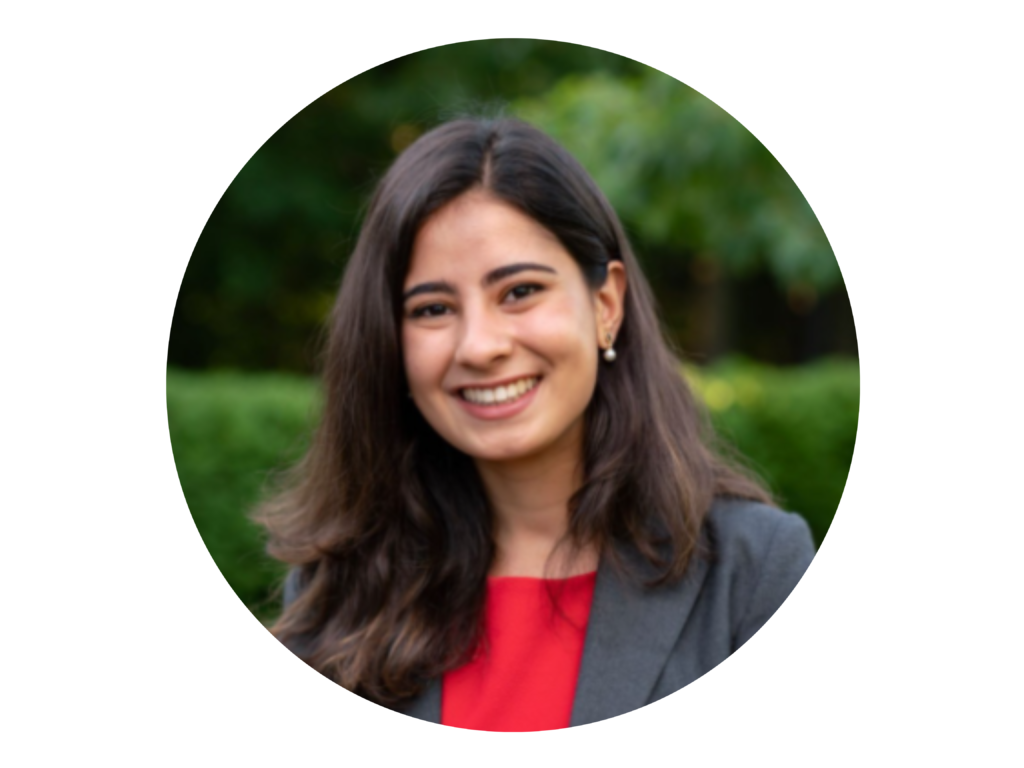 Rachita is an Aerospace Engineer at the FAA's Office of Commercial Space Transportation in Washington D.C. In her current role, she leads the comprehensive safety evaluation process to authorize U.S. commercial space operations, with a focus on human spaceflight missions. She also actively collaborates with other government entities to enable safe and sustainable integration of commercial space operations into the current global framework. Prior to her current role, Rachita graduated from The Ohio State University, with a B.S. degree in Aeronautical and Astronautical Engineering with Honors. At OSU, she was awarded with the 2020 Aerospace Engineering Outstanding Senior Award and was a part of the Global Option in Engineering Program, through which she completed aerospace internships in India and Poland. Rachita is passionate about advancing space exploration responsibly, and she strives to make a meaningful impact through sustained international collaboration.
Subject Matter Expert
Virgile Gautier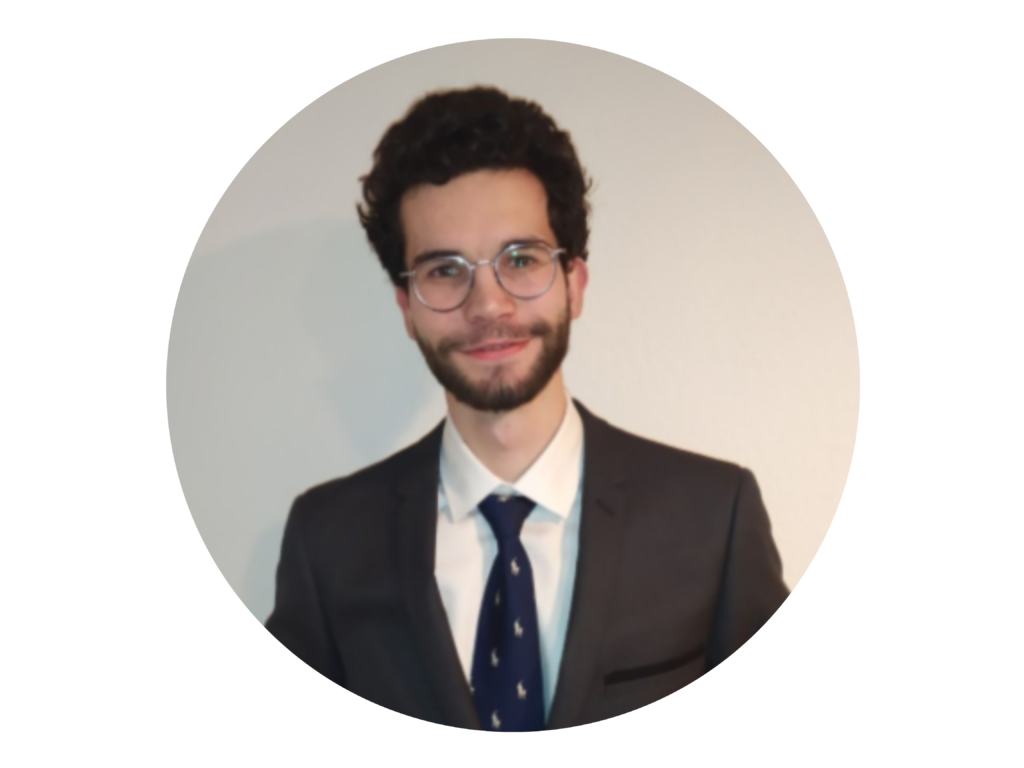 Virgile Gautier is a dedicated advocate for a safer and more sustainable space ecosystem. In his capacity as Group Lead for Flight Safety and Launch Licensing at Rocket Factory Augsburg (RFA), he develops solutions for ensuring the safe execution of orbital rocket launches and in-space operations. His extensive engineering background, combined with knowledge of satellite and rocket operations, as well as regulatory expertise garnered through interactions with various launch authorities, makes him an indispensable asset to RFA's mission of promoting safe and sustainable space endeavours.
Beyond his role at RFA, Virgile is also the Founder of ICASI, a project operating under the Space Generation Advisory Council (SGAC). ICASI's primary objective is the development of consensus around interfaces for on-orbit servicing, thereby advancing the cause of sustainable space technologies. Serving as a bridge between industries, academia, and institutions, he boasts a governmental observer membership within CONFERS, underlining its commitment to shaping the future of responsible space exploration.
Subject Matter Expert
Davide Menzio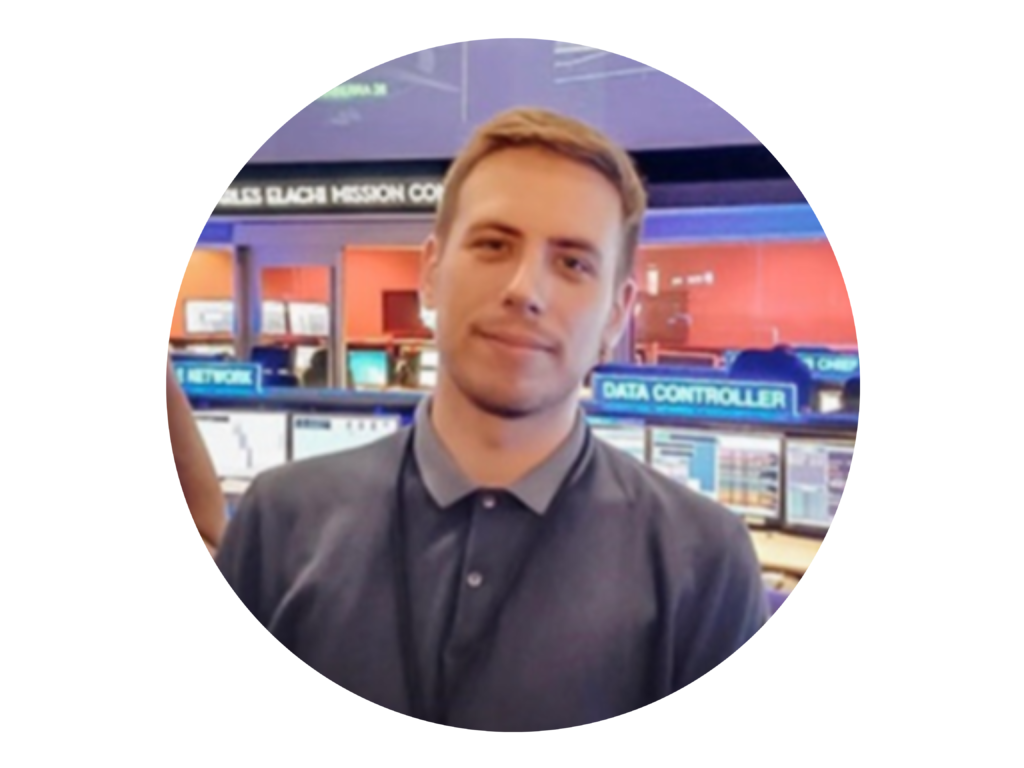 Dr. Menzio is a dedicated aerospace engineer with a burning passion for space exploration that has driven his relentless pursuit of knowledge and innovation throughout his journey. Currently, Davide works in the Flight Dynamics division at SES. Here he covers several roles: he is the flight dynamics lead for the IRIS2 Consortium, supports satellite operations in satellite engineering and in-orbit-servicing activities within fleet strategy & development, and represents his company in matters concerning space debris policy, promoting SES commitment to space sustainability.
Davide's career has been punctuated by invaluable experiences in pioneering space missions. He was the project manager for a feasibility study on in-orbit servicing for the Herschel Space Telescope, leveraging lunar resources for the Luxembourg Space Agency. Previously, he contributed to the design of Europa Clipper's tour as mission analyst at NASA's Jet Propulsion Laboratory. In ESOC, he worked on the INTEGRAL re-entry as a space debris engineer. At the university, Davide was involved in first person in a few CubeSat missions, fueling his passion for advancing satellite autonomy.