Lauren Smith
Manager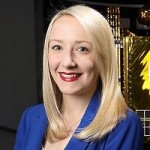 Lauren Smith works at Northrop Grumman as the Mechanical Test Engineering Manager for the James Webb Space Telescope (JWST) program. She was previously a member of the JWST Integration & Test (I&T) Senior Technical Staff as the I&T lead for all Nonexplosive Actuators (NEAs) and Deployments. Lauren loves a good engineering challenge whether it is in our atmosphere or in outer space; prior to JWST, she was a Program Manager for rapid development efforts in both space systems and autonomous aircraft systems. Before joining Northrop Grumman, Lauren was an engineer at NASA Glenn Research Center in the Simulated Lunar Operations (SLOPE) Lab. She also conducted her thesis work at Glenn, specializing in mechanisms and robotics. This work contributed to her being named one of Aviation Week's Twenty20s. Lauren graduated from Case Western Reserve University with a Master's degree in mechanical engineering, Bachelor's degrees in aerospace engineering and mechanical engineering, and a minor in political science. Lauren is currently a member of the SGAC Executive team and is also the Vice President of Caroline's Project, a nonprofit that awards scholarships to girls who wish to attend STEM summer camps.
Tara Halt
Deputy Manager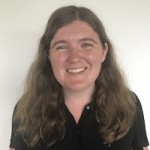 Tara Halt currently works as an Aerospace Analyst at Bryce Space and Technology and lives in the DC Metro area. In her role, she is the performance reporting lead for the Space Technology Mission Directorate and she supports the NASA Innovative Advanced Concepts program at NASA HQ. Tara graduated from George Washington University with a Master's in International Science and Technology Policy with a focus on Space Policy. In 2015, she graduated from Embry-Riddle Aeronautical University with a Bachelor of Science in Commercial Space Operations. Previously, Tara has interned at NewSpace Global, the FAA Office of Commercial Space, and the Commercial Spaceflight Federation. Tara first became involved with SGAC, when she attended the Space Generation Congress in Jerusalem, Israel. Ever since then, Tara has been an active member of SGAC and served on the organizing teams for Fusion Forum (2016, 2018), and the Space Generation Congress (2016). Tara was recognized as a Future Space Leader Grant Winner in 2016.
Michael Barton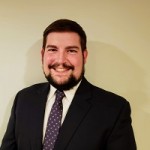 Michael performs aerospace software sales and business development for aerospace contractor a.i. solutions. After obtaining a master's degree in astrodynamics and space applications at Purdue University, Michael moved to the D.C. metro area in 2014 and supported flight dynamics for Goddard Space Flight Center missions such as Landsat, DSCOVR, and TDRS. A NASA nerd, Michael has also worked on the first A in NASA at Glenn Research Center, the Shuttle at Kennedy Space Center, and the NASA's Strategic Direction study at the National Academies. Now COTS Software Sales Manager, Michael leads a team that grows and maintains relationships throughout NASA, NOAA, and the Air Force, with a growing presence in the commercial sector. Michael also advocates for space on Capitol Hill, leading Maryland engagement teams for AIAA, Citizens for Space Exploration, and the new Goddard Advocacy Partnership. A prior attendee of SGx, SGAC AAS Next Generation, and EMER-GEN, Michael is very excited to make sure this year's Fusion Forum is a great experience for all involved.
Kathryn Robison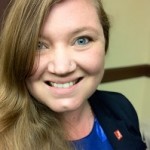 Kat Robison is the Recruitment Manager for the Space Generation Advisory Council, where she previously served as Project Groups Coordinator. Kat is also the Program Coordinator for The University of Alabama's Tide Together Graduate Mentoring Program, which serves underrepresented populations in graduate education, including Women in STEM. In this role, she works closely with graduate students and faculty to help prepare students for success before and after graduation, including professional development in areas such as interviewing and networking. Kat is also a Ph.D. Candidate in the Department of Political Science at The University of Alabama where her focus is on how political communications shapes and informs space policy both in the United States and around the world. She has traveled extensively around the world, including intensive language training in Turkey, undergraduate study in Botswana, and volunteer work in China.
Ajeet Hansra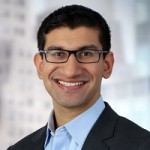 Ajeet Hansra is an investment professional at New Mountain Capital, a New York based alternative asset manager which manages private equity, public equity, and credit funds with over $20 billion in aggregate capital commitments. He currently focuses on private equity investments in the aerospace & defense, healthcare IT and financial services sectors. He previously served as a business analyst and as the Deputy Chief Of Staff to the Global Managing Partner at McKinsey & Company, a global management consulting firm. He has also served as SGAC's Treasurer and ECOSOC Coordinator. Ajeet graduated from Duke University in Durham, North Carolina, with a degree in Mechanical Engineering.
Tasman Powis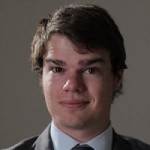 Tasman is an Australian expat, currently completing his PhD at Princeton University within the Mechanical and Aerospace Engineering Department. His research focus is on the physics of fusion energy and the modeling of advanced spacecraft propulsion concepts. Recently he has also become involved in researching regulations and policy regarding the use of nuclear power systems in outer space, with the aim of motivating the peaceful, safe and reliable use of nuclear materials. Tasman is a long time SGAC member and is fortunate to have attended numerous SGAC events since his first in 2012, he excited to continue giving back to the community which has given him so much.
Anthony Yuen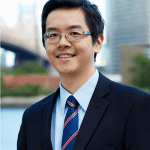 Anthony Yuen is a medical doctor with a degree in mechanical and space engineering from the University of Queensland in Brisbane, Australia. He is currently a emergency physician and an Assistant Professor of Clinical Emergency Medicine at NewYork Presbyterian-Weill Cornell Medical Center. Prior to medical school, he was the Chair of the 2006 Queensland Youth Aerospace Forum and attended the 2007 Space Station Design Workshop in Sydney. His experiences span areas as diverse as ramjets, global health, artificial hearts and medical simulations. His eventual goal is to develop innovative approaches that encompass medicine, engineering and technology to overcome the challenges of long duration space flight on the human body.
Viha Parekh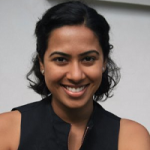 Viha currently works as a structures engineer at Boeing Aerostructures Australia in Melbourne, Australia, designing next-generation commercial aircraft. With a keen interest in developing the local aerospace industry, Viha is actively involved in the broader aerospace community and local STEM initiatives. Having grown up in Brisbane, Australia, she has a Bachelor of Mechanical and Aerospace Engineering from the University of Queensland. During university, Viha studied abroad at Purdue University (USA), interned with Northrop Grumman Australia and volunteered with the Australian Youth Aerospace Association. This engagement, along with research completed for her honors thesis with the University of Queensland's Centre for Hypersonics, led to being named in American Institute of Aeronautics and Astronautics' and Aviation Week's 2016 "20 Twenties: Tomorrow's Engineering Leaders" on graduation.A recipient of the 2017 Australian Space Generation Innovators Award, Viha has previously attended the 2017 Space Generation Congress in Adelaide, Australia. She looks forward to helping make the 2019 Space Generation Fusion Forum a success.
Kirstyn Johnson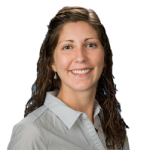 Kirstyn Johnson is a project engineer at NASA Johnson Space Center (JSC), working in the Orion program with the Crew Survival Systems team. She is responsible for the design, development and management of crew hardware for use with the vehicle's launch and entry space suit. In recognition of her efforts, she was presented with the 2018 NASA Trailblazer award for young professionals. Prior to entering the workforce, Kirstyn graduated from the University of Colorado-Boulder in 2015 with her Bachelors and Masters in Aerospace Engineering Sciences, and a concentration in Bioastronautics. She first fell in love with aerospace after seeing a rocket launch at Wallops Flight Facility as a student employee with the Colorado Space Grant Consortium's RockSat-X program. At JSC, she is part of the leadership team for the Emerge early career employee group, looking to provide resources and development opportunities to those new to the workforce. She is excited to continue that work with SGAC at the Space Generation Fusion Forum.
Tobias Niederwieser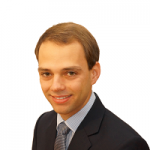 Tobias Niederwieser is a research associate at BioServe Space Technologies where he helps to design, build, and test payloads for scientific research onboard the International Space Station. Examples are the Space Automated Bioproduct Lab (SABL), an incubator for biological experiments, or the Animal Enclosure Module – Environmental Control (AEM-E), a life support system for the transport of rodents to the ISS. Tobias recently earned his PhD on evaluating bioregenerative life support system technologies using green algae for air revitalization, waste water recycling, and food production in spacecraft. Previously, Tobias earned his Bachelor's degree in aerospace engineering from the Technical University Munich, Germany in 2013 and his Master's degree from the University of Colorado Boulder in 2015.
Operations & Publications Team
Caroline Juang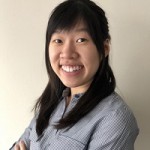 Caroline works as a Landslide Citizen Science Project Coordinator at NASA Goddard Space Flight Center and Science Systems and Applications, Inc. There, she manages all aspects of Landslide Reporter including research, data input and validation, website curation, branding, and outreach. Prior to NASA, Caroline was a Brooke Owens Fellow in summer 2017, interning with the Business Development team of Bryce Space and Technology in Alexandria, VA, and co-authored a report on the state of the very small satellite industry. Motivated by her passion to increase access to opportunities in space, she volunteers for the Brooke Owens Fellowship, NASA, the Harvard Club of DC's mentorship program, and now the Space Generation Advisory Council. Caroline graduated in May 2017 with an A.B. in Earth & Planetary Sciences and a minor in Environmental Sciences and Public Policy from Harvard University. Her senior thesis research titled, "25 Years of Carbon Exchange and its Factors in the Harvard Forest", received an Honors recommendation.
Anna Gunn-Golkin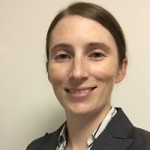 Anna is an active duty Lieutenant Colonel in the United States Air Force serving as a Program Manager at the Rapid Capabilities Office. Her assignments have included space launch, flight test, instructing engineering at the Air Force Academy and details to DARPA and NASA Headquarters. She has astronautical engineering degrees from the United States Air Force Academy and the Air Force Institute of Technology, and a Masters in Flight Test Engineering from Test Pilot School. She volunteers at the National Air and Space Museum and with the EAA Young Eagles Program.
Olga Stelmakh-Drescher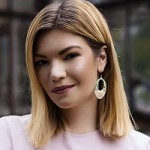 Dr. Olga Stelmakh-Drescher is the Director of Business Development and International Affairs at the International Institute of Space Commerce. She has an extensive background in space matters, having worked in the space sector for 15 years, including seven years of governmental and parliamentarian engagement. Prior to her present role, she worked with McGill Institute of Air and Space Law, George Washington University's Space Policy Institute, the Parliament of Ukraine, German Aerospace Center, Ukrainian Space Agency, and European Space Agency. She has become noted as a lawyer with strong business background and fluency in five languages, working around the globe, combining public service with academic work and legal practice. An alumna of Paris-11 Institute of Space and Telecommunication Law and International Space University, Dr. Stelmakh-Drescher holds a Doctorate in International Law specializing in Space Security, two LLM degrees, and two Master degrees in Business. Professionally, she is a member of many high-profile groups, including: International Institute of Space Law, Women in Aerospace, Global Diplomacy Lab, and the Global Future Council on Space Technologies of the World Economic Forum. In 2013, she was honored with the IAF Emerging Space Leaders recognition award, in 2015 – with Secure World Foundation award and in 2017 – with Space Generation Leadership award. For the past three years she has been a judge of the regional rounds of the Manfred Lachs Moot Court Competition. She currently heads the Election Committee of the International Institute of Space Law. Dr. Stelmakh-Drescher is a frequent speaker at many international space fora (US, Europe, Middle East and Asia-Pacific) and publishes extensively on space-related topics.
Manny Shar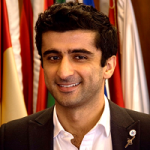 Manny Shar is the Head of Analytics at Bryce Space & Technology, leading consulting engagements for government and commercial clients. He has worked across the board on innovative projects from early stage investment to commercial model development in the satellite communications sector, having previously managed a multi-billion-dollar portfolio of assets and supporting cross-functional strategic business development activities. His background includes international consulting work in complex business environments for Fortune 100, FTSE-100, mid-size and emerging businesses in the US and Europe. Manny is actively involved with the Space Generation Advisory Council (SGAC), a non-governmental organisation that supports the United Nations Programme on Space Applications. Manny also advises numerous space start-ups, providing strategic business and technical advice. He is a contributing editor of ISU's alumni magazine and enjoys promoting STEM education through public outreach. Manny holds a master's degree in space studies from the International Space University and a bachelor's degree in computer science from the University of Kent, Canterbury, England.
Alyssa Deardorff
Alyssa Deardorff works as a Systems Engineer at the NASA Jet Propulsion Laboratory in Pasadena, CA. She has a M.S. in Aerospace Engineering from Georgia Institute of Technology, as well as a B.S. double major in Renewable Energy Engineering and Systems Engineering from Oregon Institute of Technology. Alyssa has served as a delegate to SGFF twice and is excited to return to help this year on the organizing committee!