Event Manager
Hansley Noruthun (Mauritius)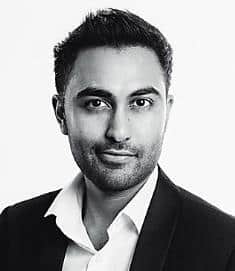 Hansley Noruthun is currently the National Point of Contact (NPoC) of Mauritius for the Space Generation Advisory Council in Support of the United Nations Programme on Space Applications. As a bioscientist, an elected associate of King's College London, and an alumnus of the International Space University, he was awarded the UK Space Agency and European Space Agency scholarship to attend the International Space University's Space Studies Program hosted by NASA's Glenn Research Center. In 2015, he received the Space Generation Leadership Award for his continuous works and contributions to the space community. Hansley also participated in the 15th Space Generation Congress (SGC) and the 67th International Astronautical Congress (IAC) in Guadalajara, Mexico. Just recently, he was recognized as the recipient of the first African Space Generation Workshop Grant 2017 as the Mauritian delegate in Akure, Nigeria. He has a passion for STEAM outreach programmes and his aim is to contribute to the local community through development of space-related projects, and through raising awareness in space and science activities. In his spare time, he is an advocate of education for foster children, and also an avid traveller.
"It is a pleasure to be hosting the 2nd African Space Generation Workshop in Mauritius this year. This will be a unique opportunity for all of us to collaborate in furthering youth contribution, strengthening the regional network, and raising awareness in the sector. As a delegate, you can expect to engage in key questions facing the space and scientific community through a series of working group sessions, guest keynotes, and discussion panels. This will be the chance for you as a delegate to add your voice to the space and science community, and of course, experience the island of Mauritius."
Deputy Event Manager
Nuria Ali (Kenya)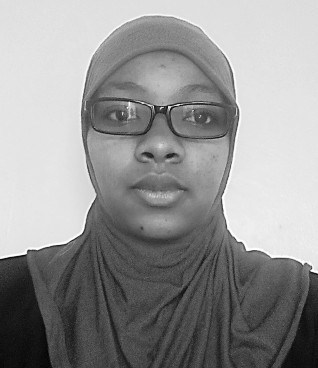 Nuria Ali hails from Northern Kenya, along with her deep passion for earth and space science. With a bachelor's degree in geology from the University of Nairobi, Nuria is currently working as a geologist for the Directorate of Geological Survey in the Ministry of Petroleum and Mining. She is the current NPoC for SGAC in Kenya since 2017 and was also part of the delegates, and the team that took part in organizing the first African Space Generation Workshop. As the NPoC for Kenya, she has hosted the president of the Austrian Space Forum during Yuri's Night 2017, and brought students and young professionals together with leaders in the space sector during the World Space Week 2017 and Yuri's Night 2018. She expressed her passion towards public outreach on matters of science and technology, and she continuously works towards sparking interest and inspiring young girls and boys, especially from marginalized areas of the country to embrace and apply science and technology.
"I am excited to be part of the organizing team for the 2nd Af-SGW. It is a great opportunity to meet, interact, and work with space leaders from Africa and beyond, and to be involved in propelling Africa to a competitive level in the space race."
Ramasamy Venugopal (South Africa/India)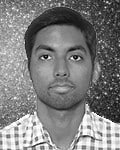 Ramasamy Venugopal has a bachelor's degree in Engineering and a master's degree in Space Studies from the International Space University. His major interests are in the fields of science communication, astronomy, and space advocacy. He works with the International Astronomical Union's Office of Astronomy for Development in Cape Town. Since 2016, he has served as one of the secretaries to the SGAC Executive Council, and on the program team for the first African Space Generation Workshop. Currently, he volunteers on the support team for Space Generation Forum 2.0.
"The African SGW is one of those events that has enormous potential to further the space community on the continent. It is happening at the right time and Mauritius is a perfect setting to continue on from the first workshop last year."
Aderonke Adekemi Obafaye (Nigeria)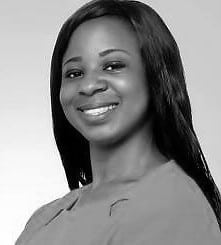 Aderonke Obafaye was born and raised in the northern part of Nigeria where she completed her primary and post-primary education. She graduated from the Obafemi Awolowo University, Ile-Ife and is now a scientist of the Centre for Atmospheric Research, National Space Research and Development Agency, Anyigba, Nigeria. Aderonke attended a number of conferences both locally and internationally. She also serves on the advisory board of some NGOs including Popularization of Emerging Science and Technology (PEST) Initiative, Girls in Science, Technology, Engineering and Mathematics (GSTEM), and Voice of Women in the Development of Agriculture (VOWDA). She has a strong passion to see more enrolment of women in science and technology. Aside from being a member of several professional bodies, Aderonke Obafaye is also married to Israel and together, they are raising two smart girls.
"Super excited to be on this great team!"
Keshav Ooriah (Mauritius)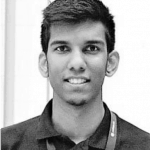 Keshav Ooriah is currently finishing his final year in Electrical and Electronic Engineering at London South Bank University. He was awarded top of the class for the first and second year, and is expected to graduate with a first class honours degree. As part of his sandwich course, he spent a year at AIRBUS in the UK whereby he worked as a Trainee Test Engineer for the Fuel and Landing Gear Systems of all Airbus Commercial Aircrafts (A320, A350 & A380). Keshav was also part of the team that helped achieve the European Aviation Safety Agency (EASA) Type Certification for the new A350-1000 aircraft that entered into service in February 2018. During his sandwich year, he also led and attended various workshops and trainings at the Airbus headquarters in Toulouse, France. Keshav really values the culture of knowledge sharing, and hence, is an ambassador for the National Collaborative Outreach Programme (NCOP) which is ran by the UK Government whose aim is to support the most disadvantaged young people in England to progress into Higher Education. By September 2018, Keshav will join AIRBUS as a full time Test Engineer based in Bristol, UK.
" I would like to thank SGAC for the great work they are doing to motivate and inspire young people. The future looks bright! Let's take Africa to space!"
Senior Shimhanda (Namibia)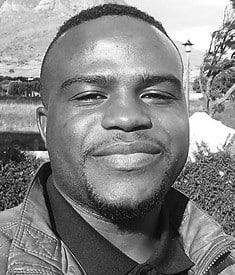 Senior Shimhanda is an Electronics and Telecommunications Engineer pursuing a master's degree in Environmental Engineering at the Namibia University of Science and Technology (NUST). His lifelong passion for space technology inspired his 2016 undergraduate project entitled "A study of the Global Navigation Satellite System (GNSS) and determination of ionospheric Total Electron Content." He has completed the Newton Fund's Development in Africa with Radio Astronomy (DARA) training and UNISEC's HEPTA–Sat Hands-on Training for hands-on study of Satellite Engineering. In 2017, UNOOSA selected Shimhanda as the only Namibian delegate to the UN/South Africa Symposium on Basic Space Technology Initiative at Stellenbosch. He also represented Namibia at the Big Data in Astronomy workshop held in Mauritius last August 2017 which included a "Science Communication Workshop" organized by the Square Kilometre Array South Africa (SKA-SA). He says that he is exceptionally honoured to be part of the AF-SGW organizing committee.
"It really doesn't get better than SGAC for a young space enthusiast."
Omkar Nikam (India)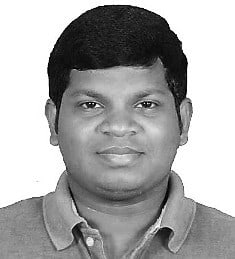 Omkar Nikam has long been involved in the field of space sciences since the beginning of his bachelor's degree in Geology, which eventually led him towards his current enrolment for a master's degree in Space Studies at the International Space University. Having a strong academic background in geology, and a part-time experience in science outreach programs, he successfully engaged himself in different aspects of geological applications in planetary sciences, astrophotography, and science writing. He was also working as a science and technical writer in India, to understand the field of technology business ventures by developing technical content as a part of the marketing strategy and product development team. Omkar's diverse academic, scientific research, and professional background inspired him to engage in the activities of the Space Generation Advisory Council (SGAC).
" I am thankful to the Space Generation Advisory Council for providing this opportunity to engage with the international space community."
Opeyemi Olugbemiro (Nigeria)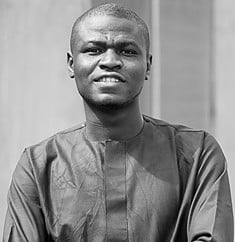 Opeyemi Olugbemiro is the co-founder of Zumalo.com and the Social Community Manager at FourthCanvas — a design Agency on a global mission to create deep experiences with visual communication through rewriting of narratives, and showing the possibility of excellence from Nigeria to the world. Last year, he showcased through Zumalo.com and Africanews.space articles, the possibilities and opportunities that comes with the participation of African countries the use of space technology for socio-economic development. Opeyemi has a knack for creating communities around solution-driven initiatives and believes strongly in the power of collaboration — the goal is for youths to engage with the values of better nations, aggregate thoughts & ideologies, and engender actions that will kick-start a positive rift in the scheme of things for the continent of Africa.
"After a learning experience at the 1st AFSGW in Akure Nigeria, serving for the Communications Team to ensure the success of the 2nd edition in Mauritius is an amazing opportunity for me. It is a privilege to be among an elite community of young people on the journey towards helping Africa solve her socio-economic problems through the exploration of space technologies."
Oluwafemi Funmilola Adebisi (Nigeria)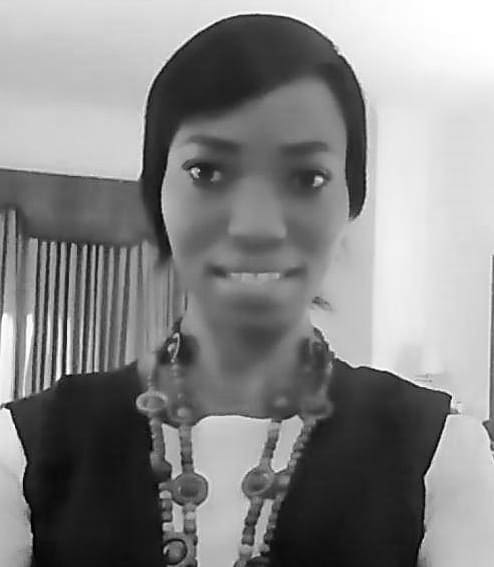 Oluwafemi Funmilola Adebisi currently works with the space agency of Nigeria, the National Space Research and Development Agency. She is a Scientific Officer in the Space Life Science Unit, Engineering, and Space Systems Department. She studied Membrane-Biochemistry and Biotechnology from the University of Ibadan, Nigeria for her master's degree and Biochemistry from Bowen University, for her bachelor's degree. She works with reduced-gravity on plants using microgravity-simulation equipment, and has recent researches on use of space-observation for studying microplastic pollution in water-bodies, and use of space-technology for national/global water-management.  She has several academic and moral awards, and diverse international and national publications in her areas of research. Oluwafemu is also an active-member of multiple volunteer organizations such as the Space Safety and Sustainability Project-Group of SGAC as the Group Lead of the Space Environment Working-Group. She is also with the New York Academy of Sciences as mentor to teenagers with interest in astronomy and space-activities. She was also part of the Organising Committee of both the 1st Microgravity-Workshop and the 1st AF-SGW that was held in Nigeria last year.
"I have a great vision for the future of space and the confidence is seen through this selection as a Delegate Coordinator in the 2nd AF-SGW 2018 organising team. I will surely contribute my own quota to make it a success."
Sophia Njeri Murage (Kenya)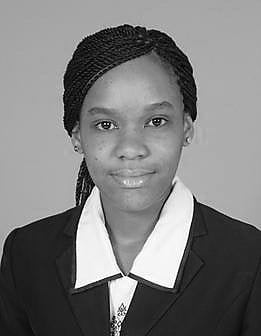 Sophia Njeri Murage is a Geographic Information Systems and Remote Sensing specialist. Aside from being a space science enthusiast with a proven history of working on solutions for remote sensing and GIS technology, she is also a student of the International Masters-Level 1 in Space Mission Design and Management, the first beneficiary program of the KiboCUBE program by JAXA and UNOOSA, aimed for capacity building for developing nations. Sophia previously worked with the ESRI Eastern Africa and is skilled in GIS, spatial data science, and web-mapping. She pursued Geomatic Engineering and GIS for her undergraduate, and is currently focused on her master's program which entails the building of the 1KUNS-PF (1st Kenyan University NanoSatellite Precursor Flight) CubeSat. She is passionate about Space Science and Earth Observations, and keeps abreast with the latest technology to enable the creation of technology-driven solutions in the industry and bring about positive change in the space field.
" 'The only way to do great work is to love what you do.' I am passionate about space science and very excited to be part of a team that shares my passion because it means we can achieve great things together."
Hanadi Abdalla (Sudan)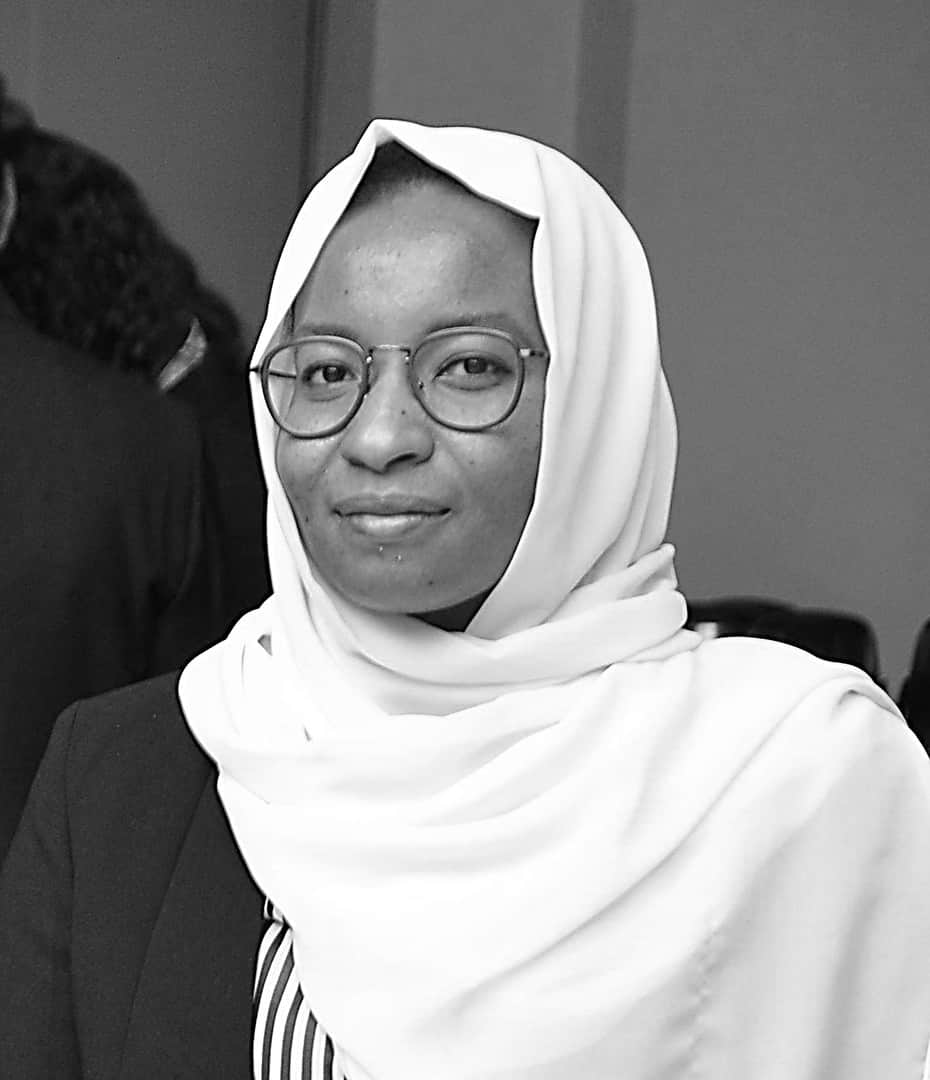 Hanadi Abdalla is an engineer, born and raised in Khartoum, Sudan. She joined the University of Khartoum's Faculty of Engineering and graduated top of her class majoring in Electronic and Computer Systems Engineering in 2016. During her studies, she was actively engaged in different student's society events. Upon graduation, due to her interest in the Space field and CubeSats in particular, she joined the Space Research Centre of the University of Khartoum. She has been working as a research assistant and responsible for developing and testing the Electrical Power system of UOKSat-3 CubeSat. She is also working as a teaching assistant on a part-time basis at the Faculty of Engineering of her university. Besides that, she is currently the SGAC NPoC for Sudan. She is a hard-working person, aided with analytical thinking, and problem-solving skills with which she tackles obstacles with logic and patience.
"Being part of this team is a responsibility I'm honoured to carry. I intend to put all my abilities to facilitate the organizing of this workshop. It's a great opportunity to be part of such huge event which is going to gather the space community in Africa and in the world at large."
Amy Sinclair (Australia)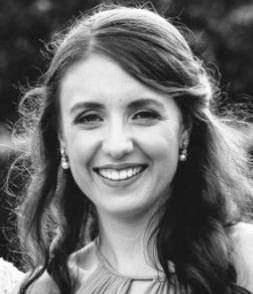 Amy Sinclair is an Australian legal researcher based in Cape Town, South Africa. Having completed her LL.B (Hons) at the Australian National University, she is about to graduate with an LL.M from the University of Cape Town specialising in public international law. Her research interests are the public international law aspects of the human settlement in outer space, including specifically, African perspectives on the development of public space law. A little closer to Earth, Amy has worked as a law clerk and researcher to judges of multiple African and Australian superior courts. Her current work at the Democratic Governance and Rights Unit at the University of Cape Town is focused on developing online resources to strengthen judicial capacity in sub-Saharan Africa.
"Africa is bursting with innovators. AF-SGW is about getting us together, sparking ideas, and facilitating conversations that could eventually launch a thousand (space)ships. I am delighted to be a part of the team that will make that happen in beautiful Port Louis, Mauritius"
Bijou Mwaura (Kenya)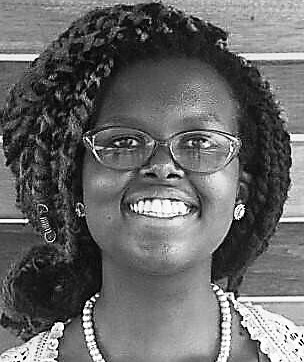 Bijou Mwaura is a member of the Logistics Team for the 2nd AF-SGW in Port-Louis, Mauritius. She is a student of engineering at Ecole Centrale de Nantes, Mauritius. Bijou Mwaura is the First Prize Winner of the Mauritius Maritime Week Essay Competition which centred around the different sectors of the Mauritian economy which are dependent on the sea, and how Mauritius can grow back its 'blue economy'. She received her International Baccalaureate Diploma from Aga Khan Academy, Mombasa, Kenya before relocating to Mauritius for her bachelor's in Engineering. When she is not glued to a computer screen, she spends her time crocheting, learning about diverse cultures, hiking, and trying very hard not to be the worst player of the cello and saxophone. She is currently contributing towards environmental sustainability.
"I am grateful to contribute towards the success of the regional workshop that is set to take place in Mauritius. I am enthusiastic about how the workshop will bring together students, young professionals, and industry representatives to engage and nurture the next generation's perspective on space and scientific matters in the African region."
Owolabi Babatope Layi (Nigeria)
Owolabi Babatope Layi a Nigerian from West Africa. His first degree was in Mechanical Engineering at Federal University of Technology, Akure, Ondo State, Nigeria and had a second degree in Thermofluid and Energy Engineering-Distinction from the Nigerian Defence Academy Kaduna, Nigeria. Owolabi is currently working as an engineer for the National Space Research and Development Agency's (NASRDA) Department of Engineering and Space Systems and Planning, Policy and Research. His research area is on Propulsion Systems and Alternative Sources of Energy which paved the path to the development of a system that converts waste cooking oil to biodiesel, Solar Powered Refrigerator for the Transportation of Vaccines, and Cold Gas Propulsion System. As an erudite scholar, he believes in the involvement of youths and young professionals in achieving maximum utilization of space technology for the growth of the African space and the world. As an advocate for the propagation of STEAM in Nigeria, he was also a delegate during the first African Space Generation Workshop held in Akure, Ondo State, Nigeria.
''It is indeed a privilege to be selected as a member of the organizing team for the 2nd African Space Generation Workshop. It is a tool for my personal development and I look forward to a wonderful deliberation with great personalities in the African Space Sector."
Dr. Roddy Lollchund (Mauritius)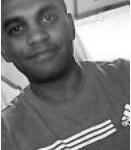 Roddy Lollchund is currently the Head of the Department of Physics at the University of Mauritius. He holds a BSc (Hons) in Physics, a PhD in Computational Fluid Dynamics and a PostDoc in Materials Engineering. He has been lecturing at the University of Mauritius for the past 9 years and his research interests are in Renewable Energy, Climate Change and Multiphase flows. Roddy has successfully supervised undergraduate, postgraduate and postdoctoral research works and has published several research articles in peer-reviewed journals. He has also been participating actively in the organization of several international conferences in Mauritius, Reunion Island, South Africa and India. His hobbies are biking, gardening and travelling to meet new people and discover their culture.
"Very happy to be part of the team for the 2nd African Space Generation Workshop to be held in Mauritius. This is a great opportunity for the younger generations in Mauritius and other African countries to explore and understand the benefits of space exploration."
Bhamini Kamudu Applasawmy (Mauritius)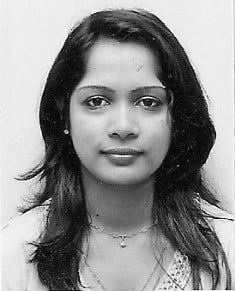 Bhamini Applasawmy is known for promoting astronomy and communicating science to the public for the past ten years as the Resource Officer/Senior Resource of the Rajiv Gandhi Science Centre, Mauritius. She conceived and run several informal science education programmes to engage students, educators, and the general public in science. Together with her colleagues, she visited at least 30 villages in Mauritius, making telescopes accessible to the people, and explaining about constellations and planets aiming to trigger an interest for astronomy. With the participation of Mauritius in the SKA Project, she aims to devise more astronomy and science popularization programmes for students in order instil creativity, problem solving, and innovation skills. Bhamini holds a BSc (Hons) Biology and an MRes in Research Methodology. She was a recipient of the Australia Awards Fellowship and followed a professional Development Course at the Australian National University in Science Communication and Science Centre Leadership. She is also part of the managing committee of the Mauritius Chapter of the Organisation for Women in Science (OWSD) in the Developing World.
"As part of the local organizing committee, I want to welcome foreign delegates to my science centre, and I look forward to building partnerships for my science centre."
Kevin Appadoo (Mauritius)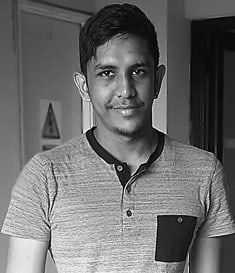 Kevin Appadoo is currently undergoing an undergraduate course in Physics with Computing at the University of Mauritius. His fields of interest are programming, electronics, and Physics. As has always been interested in knowing the mechanics behind everything, he took an Electronics and Electrical Engineering course in parallel with his high school studies, and is also the reason for being a current Physics student.
"Being part of this team is an opportunity for me to develop my communication skills, and learn by interacting with people who are more knowledgeable than me."
Sidharta Runganaikaloo (Mauritius)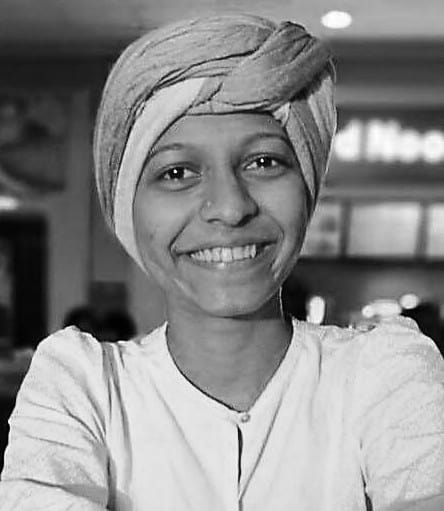 Sidharta Runganaikaloo is a ball of anxiety who discovered her calling when engaging in social through the organisation of SYAH in 2015. Her passion and dedication for the protection of environment got noticed when she held the first Conference of Youth (COY12) in Mauritius. Since then, she co-founded the local chapter of SYAH-Mauritius and became the focal point of contact. Using different social media platforms, she has become an advocate for a plastic0-free and zero-waste lifestyle. Using mostly personal experiences, her story demonstrates that life without plastic is possible. She calls herself the 'commoner gone green' and speaks of her struggles with social anxiety in her daily vlogs.
"It might sound cliché but this opportunity feels like a turning point in life."
Farrdeez Noorah (Mauritius)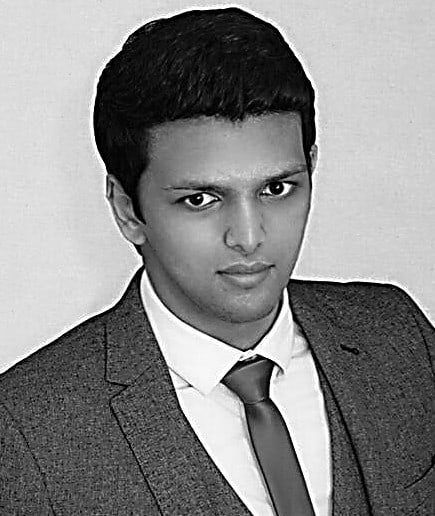 Farrdeez Noorah is a Petroleum Engineer from the London South Bank University. He has consistently, over the course of his studies, been awarded as the top student and is currently pursuing a master's degree in the same field. He has successfully completed an internship at Total S.A., where he was part of the 2017 Excellence Award-winning team of the International Joint Inspection Group. Farrdeez has worked on various social projects and causes such as raising awareness programmes, and the Connecting-Classrooms Project which is an outreach programme in collaboration with the British Council to bridge the gap between the British and Mauritian education system. He has also been working as a Student Ambassador at the London South Bank University, where he has been leading groups of fellow ambassadors during events held by the university, and various collaborating charitable organisations.
"We've been living on a tiny rock floating in space for centuries. It's high time we explore more of it!"
Naeem Hosenbocus (Mauritius)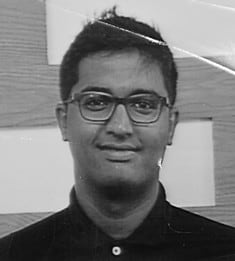 Naeem Hosenbocus is currently studying Medicine at the University of Mauritius (UoM). Last year, he has been participating actively in culture-sharing events organized by various clubs on campus. As a medical student, his main goal is to upgrade the facilities being given to the elderly in homes, and to disabled children in specialized centers to improve their quality of life. He is looking forward as to how innovations in the space sector can benefit the medical sector.
"Honored to be part of the team for such a big event. Looking forward to make it a successful one."