Day 0 – Sunday, December 16th 2018
– Optional Pre-Workshop Dinner For Delegates
Monday, 17th December 2018
AM Master of Ceremonies: TBC
08:30 – 09:15  Doors Open, Registration, and Breakfast
09:30 – 10:00  Opening Remarks: SGAC 2018 Welcome – Executive Director, Regional Coordinator & AF-SGW 2018 Manager
10:00 – 10:45  Invited Speakers – Host, Partners, Government… – TBC
11:00 – 11:15  Coffee Break
11:15 – 11:30  Official Workshop Picture
11:30 – 12:15  Invited Speakers – TBC
12:15 – 13:30  Lunch Break
PM Master of Ceremonies: TBC
13:30 – 14:45  Working Group Session
WG 1: Space Law & Policy
WG 2: Space Business & Entrepreneurship
WG 3: STEAM & Outreach
WG 4: The Sustainable Development Goals (SDGs) & Capacity-Building
14:45 – 15:00  Coffee Break
15:00 – 15:45  Keynotes – TBC
16:00 – 17:00  Working Group Sessions
WG 1: Space Law & Policy
WG 2: Space Business & Entrepreneurship
WG 3: STEAM & Outreach
WG 4: SDGs & Capacity-Building
17:00 – 17:15  Closure Day 1
20:00 – 22:00  AF-SGW18 Opening Dinner & International Cultural Night
Tuesday, 18th December 2018
AM Master of Ceremonies: TBC
08:30 – 09:00  Doors Open and Breakfast
09:00 – 09:30  SGAC Day 2 Welcome
09:30 – 10:30  Invited Speakers – TBC
10:45 – 11:00  Coffee Break
11:00 – 12:30  Working Group Sessions
WG 1: Space Law & Policy
WG 2: Space Business & Entrepreneurship
WG 3: STEAM & Outreach
WG 4: The Sustainable Development Goals (SDGs) & Capacity-Building
12:30 – 13:45  Lunch
PM Master of Ceremonies: TBC
14:00 – 15:00  High-Level Panel – Business, space agencies, academia
15:00 – 15:15  Coffee Break
15:15 – 16:30  Working Group Sessions
WG 1: Space Law & Policy
WG 2: Space Business & Entrepreneurship
WG 3: STEAM & Outreach
WG 4: The Sustainable Development Goals (SDGs) & Capacity-Building
16:30 – 16:45  Coffee Break
17:00 – 18:00  Working Group Final Presentation
18:00 – 18:30  Closing Remarks
20:00 – 22:00  AF-SGW18 Closing Gala Dinner & Space Night
Confirmed Speakers, Moderators, and Panelists
The African Space Generation Workshop is pleased to have an incredible line-up of both local and international speakers. These will be announced soon. This page will be updated with more details as they become available, so check regularly.
Listed in ascending alphabetical order by surname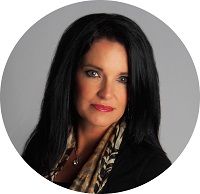 Allyson Reneau
Entrepreneur, Harvard Graduate & Gymnastics Coach
Allyson Reneau is the mother of 11 children, successful business owner, and gymnastics coach of Olympic hopefuls. In pursuit of a lifelong dream, she enrolled at Harvard University, commuted 4000 miles weekly for 3 years, and graduated in May 2016 with a Masters in International Relations.  While at Harvard she also attended Juilliard in New York City studying piano performance.
Aly was a graduate of the NASA sponsored 2014 International Space University in Montreal, and has been teaching space entrepreneurship, and was a researcher for Harvard University.  She has held internships at the Naval War College, FAA Commercial Spaceflight Office and at NASA Headquarters in Washington DC. Aly's award-winning Harvard thesis on United States Space Policy was recently published in the international space magazine, Room.
Aly enjoys running, skiing, jumping horses, and has held her private pilot's license for 35 years. Aly has been featured on the NBC Today Show, ABC, NBC, CBS, FOX, and countless magazines, radio shows, and newspapers worldwide. She speaks to audiences worldwide inspiring them to accomplish more–and to live life with no regrets!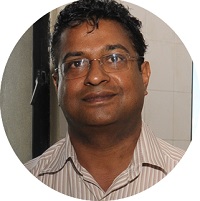 Dr Radhakhrishna Somanah (Dinesh)
Director General Universite Des Mascareignes, Physicist, Commander of the Star and Key of the Indian Ocean
Dr Radhakhrishna Somanah is a father of twins (one boy and one girl) of 6 years old. He is a researcher in Physics with more emphasis in Astrophysics. He is one of the pioneers of professional astronomy and radioastronomy in Mauritius and Africa. He currently holds academic qualifications in  BSc Hons Physics, MSc Theoretical Physics, PhD Physics with specialization in Astrophysics (Assessed by Univ of Oxford and Manchester, UK).
His professional experience includes being
Professor and Researcher in Astrophysics at the University of Mauritius from November 1988 to February 2016 (nearly 30 years). Director of the Mauritius Radio Telescope for nearly 12 years during the same period.
Director General of the University of Mascareignes, from March 2016 till date.
Worked as a researcher in India, South Africa and Australia at different times during the period 1988 to 2016.
Main awards:
Commander of the Star and Key of the Indian Ocean (CSK) – One of the highest national awards received on the Republic day of Mauritius on the 12th March 2011
Chevalier dans l'Ordre des Palmes Academiques – Award by the Republic of France on 4th September 2009
Award by the IAU (International Astronomical Union) and NASA: Minor planet Somanah 19318 in our solar system named after my name "Somanah" in 2007 for my contribution to research in astronomy (found between Mars and Jupiter) http://ssd.jpl.nasa.gov/sbdb.cgi?sstr=19318&orb=1
Award by NASA to my research group in June 2004 for excellence in Education and Discovery.
Main international activity:
Representative of Mauritius in the Agence Universitaire de la Francophonie (AUF), which is an international organization which groups more than 800 universities in more than 100 countries (www.auf.org ).
Representative of Mauritius in the SKA project (Square Kilometer Array) – (www.ska.ac.za ), which is going to be the biggest radiotelescope in the world and where the construction has started. Considered to be the biggest scientific project in Africa.
Member of the International Astronomy Union (IAU) (www.iau.org )
Research contribution: Author of some 50 research papers in international scientific journals and conferences.
Other research interests besides Astrophysics: Renewable Energy Resources. Factors affecting climate changes. Big Data, Machine Learning and Machine Language.
Hobbies: My hobbies are football, badminton, swimming, snorkeling, boating, trekking, dancing, Tai-Chi and other Martial Arts, Yoga, etc. My other interests are philosophy, mysticism, spirituality, environmental issues etc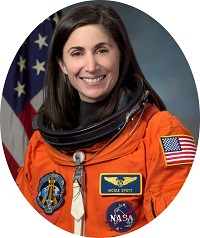 Nicole Stott
NASA Astronaut, American Engineer & Artist
Nicole Stott is a veteran of 2 spaceflights and 104 days living and working in space on both the Space Shuttle and the International Space Station (ISS). Highlights of her spaceflight missions include 3 Space Shuttle flights (STS128, STS129, STS133), 2 ISS Expeditions (20 & 21), 1 spacewalk, flying the robotic arm for the first track and capture of the free flying Japanese HTV cargo vehicle, a wide variety of science and research activities, installation and first run on the C.O.L.B.E.R.T. treadmill, and ISS maintenance.  She was the last ISS crewmember to return to Earth on a Space Shuttle.
Nicole's 28 year NASA career started at the Kennedy Space Center (KSC) in Florida where she worked as an engineer and manager for the Space Shuttle and ISS programs. Nicole gained valuable hands-on, operational experience with the actual spaceflight hardware and worked alongside the team of people responsible for the "care and feeding" of the vehicles.
Prior to being selected as an Astronaut, Nicole worked for 2 years at the Johnson Space Center (JSC) in Houston as a Flight Simulation Engineer (FSE) in the NASA Aircraft Operations Division.  As an FSE she flew as a crewmember onboard the Shuttle Training Aircraft (STA) helping to train astronaut pilots to fly the Space Shuttle. She also flew a range of other missions in the NASA T38's and the KC135 ("Vomit Comet").
Nicole was selected as an Astronaut in 2000 ~ one of 17 members of the 18th group of NASA Astronauts, call sign "The Bugs"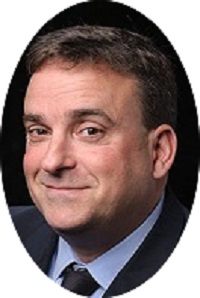 Chris Stott
Chairman & CEO, ManSat LLC US
Chris Stott founded ManSat in 2000 and was instrumental in the formation of the SpaceIsle initiative, which established the Isle of Man as a major domicile and corporate service provider to the commercial space sector. But for Chris, doing business and doing good for the next generation are inextricably linked.  He set up the ManSat Fellowship to give students from the Isle an opportunity to fully explore the industry he loves. Every year since its founding in 2000, the Fellowship has helped groups of students attend NASA's United Space School, exposing them to the industry and its many opportunities and giving them a chance to meet and work with other gifted students from all around the world.
Chris is also heavily involved in the Conrad Foundation through ManSat, encouraging students from the Isle of Man to study issues in the space sector and to submit their proposals to the international forum of the Conrad Spirit of Innovation Challenge.  ManSat has also supported opportunities for Manx students to study at NASA's Lunar and Planetary Institute and a series of scholarships for Manx students to attend the International Space University. In addition, Chris volunteers with many NGOs supporting STEM and STEAM education around the world including the Challenger Centers, the AMAR Foundation, and of course SSPI itself.
With his encouragement and support, many of Chris's students have gone on to build impressive careers in the space industry. Chris has been a constant source of inspiration for students across the Isle. In 2004, he arranged the loan of a large piece of Moon rock from the Apollo 15 mission to the Manx National Heritage, attracting thousands of visitors and a visit by the British Astronomical Association. More recently, Chris arranged, through ManSat, for a number of Isle of Man students to compete in the United Kingdom model rocket challenge. Chris is a graduate and member of the Board of the International Space University.  He is also a Founding Trustee of the ISU International Institute of Space Commerce,the Manna Energy Foundation and Geeks Without Frontiers, which works to bring renewable energy to developing nations. An honorary member of the Royal Astronomical Society, Chris is currently Chairman of the Society of Satellite Professionals International (SSPI).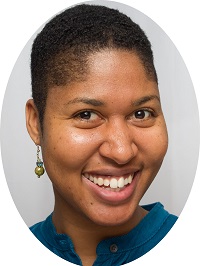 Professor Danielle Wood
Director of the Space Enabled Research Group
Media Lab, Massachusetts Institute of Technology
Professor Danielle Wood joins the Media Lab as assistant professor in the Program in Media Arts and Sciences as of January 2018. Within the Media Lab, Prof. Wood leads the Space Enabled Research Group which seeks to advance justice in earth's complex systems using designs enabled by space. Prof. Wood is a scholar of societal development with a background that includes satellite design, earth science applications, systems engineering, and technology policy for the US and emerging nations.
In her research, Prof. Wood applies these skills to design innovative systems that harness space technology to address development challenges around the world. Prof. Wood's research also develops systems analysis tools to improve decision making during the design of complex systems. Most recently, Prof. Wood worked as the Applied Sciences Manager within the Earth Science Division of Goddard Space Flight Center. Previously, she served as Special Assistant and Advisor to the Deputy Administrator at NASA Headquarters in Washington, DC. Prior to working at NASA, Prof. Wood held positions at the Aerospace Corporation, Johns Hopkins University, and the United Nations Office of Outer Space Affairs. Prof. Wood studied at the Massachusetts Institute of Technology, where she earned a PhD in engineering systems, SM in aeronautics and astronautics, SM in technology policy, and SB in aerospace engineering.
Presentation abstract
Professor Danielle Wood leads the new Space Enabled Research Group at the MIT Media Lab. The Space Enabled Research Group advances justice and development by improving designs for complex systems. The mission of the Space Enabled Research Group is to advance justice in Earth's complex systems using designs enabled by space. Our message is that six types of space technology are supporting societal needs, as defined by the United Nations Sustainable Development Goals. These six technologies include satellite earth observation, satellite communication, satellite positioning, microgravity research, technology transfer, and the inspiration we derive from space research and education. While much good work has been done, barriers still remain that limit the application of space technology as a tool for sustainable development. The Space Enabled research group works to increase the opportunities to apply space technology in support of the Sustainable Development Goals. Our research applies six methods, including design thinking, art, social science, complex systems, satellite engineering and data science. We pursue our work by collaborating with development leaders who represent multilateral organizations, national and local governments,non-profits and entrepreneurial firms to identify opportunities to apply space technology in their work.  We strive to enable a more just future in which every community and country can easily and affordably apply space technology. The talk will provide examples showing how each of these areas contributes to the Sustainable Development Goals of the United Nations.
Full List of Guests & Speakers will be Announced Soon!