The Asia-Pacific Space Generation Online Workshop is organized by a diverse team of SGAC volunteers. You can get to know a little more about them here!
EVENT MANAGER
Uthpala Perera(Sri Lanka)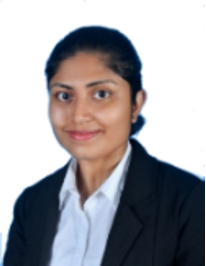 Uthpala Perera is a Technology Entrepreneur who has experience in process and product innovations from the conceptualization phase to commercialization. She earned her bachelor's degree in Chemical and Process Engineering from the University of Moratuwa, Sri Lanka, and is currently pursuing her master's degree in business administration. She has been involved with SGAC since 2017 and she is the NPOC Sri Lanka. Uthpala has contributed to the publications, "Approaches and Solutions for Martian Spacesuit Design" and "Manned Mars Mission Risks Evaluation" which were presented at International Astronautical Congress. She has been continuously working in the area of space and astronomy for Asia Pacific Region for the past years and was an organizing team member and moderator for the Asia Pacific Space Generation Workshop in 2018 and 2019.
Co-Event Manager
Peerarust Siriamphan (Thailand)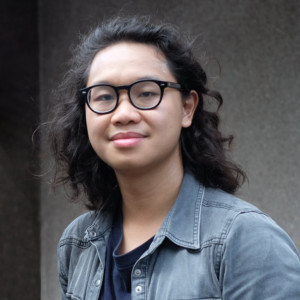 Peerarust Siriamphan is a Senior Software Engineer at MobiLife International Ltd., where his work involves research and developing digital banking platforms that reinvent how the bank works in Thailand. He graduated in Mechanical Engineering at King Mongkut's Institute of Technology Ladkrabang. He is always actively involved in numerous youth activities in Thailand focused on Technology and innovation. His first involvement in the Space Generation Advisory Council (SGAC) begins with participating in the 6th Asia-Pacific Space Generation Workshops (AP-SGW). After the program, he has intended to be active in the SGAC. Peerarust is very enthusiastic about space and wants to share the world, the beauty, and the endless future opportunity that space can give us.
Risk Manager
Samu Eshima (Japan)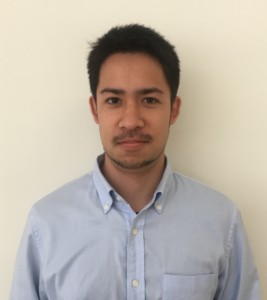 Samu studies the next generation Life Support Systems for a human spacecraft as a Ph.D. student at the University of Colorado Boulder. He has experience working with both NASA and JAXA and hopes to contribute to the future of human space exploration through international cooperation. Samu's first experience with SGAC was the third AP-SGW in the Philippines. He also attended previous SGC, SGF, SGFF and is now the National Point of Contact for Japan.
Program Team
Bernard Isaiah Lo(Philippines)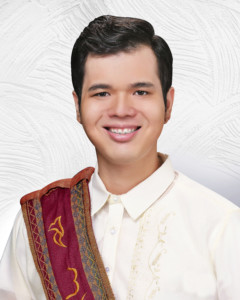 Bernard is a researcher at the Radiation Research Center under the nuclear research umbrella of the Philippine government's science department. Composed of a multidisciplinary team of physicists, chemists, and microbiologists, his research group works with X-ray cabinet irradiators to investigate the effects of ionizing radiation to cells and laboratory animals as well as study potential chemical countermeasures against its deleterious effects. Bernard currently has a bachelor's degree in Chemistry from the University of the Philippines Diliman. He has an interest in space as seen from the perspective of life science (i.e. astrobiology and astrochemistry). Are we alone in the universe? Where did Earth get its chemical building blocks? Can humans survive the harsh cosmic environment? These are some questions he hopes to help answer. Bernard has participated in multiple SGAC events, including the AP-SGW 2020.
Yen-Kai Chen(New Zealand)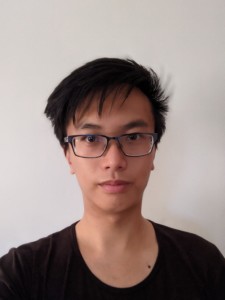 Yen-Kai is a Space Biologist at the Te Pūnaha Ātea/The Space Institute where he is investigating the effects of microgravity on bacteria. He has coached Taiwanese high school students on designing space biological experiments. Yen-Kai is the National Point of Contact for New Zealand, and is helping to build a space community in Auckland.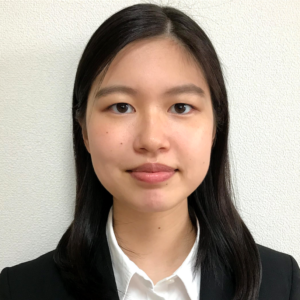 Suzuna Okamoto is a master's student majoring in aeronautics and astronautics at the University of Tokyo. Her research theme is a numerical analysis of cavitation. She participated in the Space Education Program offered by the Tokyo University of Science. This program allowed her to study space from a scientific point of view, complementing her engineering-related university courses.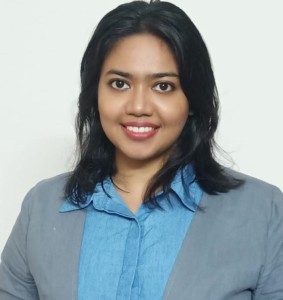 Tamima Saba is a fresh Physics graduate from the South Eastern University of Sri Lanka. She loves Astronomy and aspires to become an accomplished researcher in the field. While participating in asteroid campaigns, space-related workshops, citizen science projects, and several space outreach programs, she has both gained experience and enjoyed communicating with people from different parts of the world. She has attended two AP-SGWs in the past. Her interests also include writing and singing with her guitar.
Dasuni Hewawasam(Sri Lanka)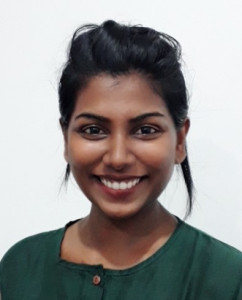 Dasuni Hewawasam is an assistant lecturer in physics at the South Eastern University of Sri Lanka. She graduated with a BSc. (Hons) in Physics and likes to pursue higher studies in Aerospace and Astronautics. Being a space enthusiast, she joined SGAC in 2018 and has been engaged in activities that enhance her skills in the field. She is a Project Manager of Students for the Exploration and Development of Space (SEDS) Sri Lanka. She is organizing and attending space-related workshops and events as well as putting her effort into popularizing space sciences among mass people. She believes "Space is everywhere for everyone".
Communication Team
Ankit Khanal(Nepal)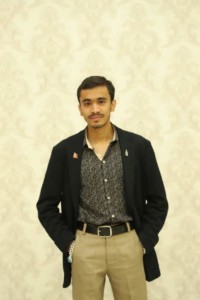 Ankit Khanal is currently doing his Bachelor's Degree program in Computer Engineering at the Tribhuvan University in Nepal. Ankit has spent doing research, conducting events, and mentoring his fellow friends in the space field for the past seven years. He has been showing his passion for space exploration and planetary science in various possible ways. He was the first National Coordinator for NASA Scientist for a Day in Nepal. For which he guides students from 5-12 grades to research planets and their moons. Not only this, recently, he was appointed as Nation Coordinator for Astronomers without Borders of Nepal. Besides this, He is International Astronomical Union's Dark Skies Ambassador, STEM Ambassador for East-West Center Nepal, and Student Space Ambassador for The Mars Generation for his country. He is an active member of SGAC and a mentor as well. He also works as program committee co-lead at Nepalese Space Research Association (NESRA). He has been immensely dedicating his passion for the space industry in Nepal for all these years, and his main aim is to change Nepal from a non-space faring nation to a space-faring country. He is a young learner, space enthusiast, space exploration & planetary science researcher, citizen scientist whose dream since childhood has always been to be an astronaut one day. He is waiting for the right time and opportunity.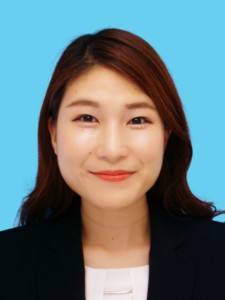 Miho Shiotani is an Autonomous Driving Software Engineer at a Japanese automobile manufacturer. Prior to this, she has obtained Master's degree in Aerospace Engineering from Tohoku University, Japan in 2019. She researched on Computer vision for Lunar Rovers at the Space Robotics Laboratly.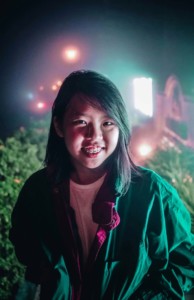 Macy is engrossed by the wonders and intersections of architecture, design, human sensibility, and space exploration. Macy has a degree in architecture from the University of Santo Tomas and is currently working as an architectural intern at Casas+ Architects. She first attended AP-SGW 2019 in Nagoya, Japan. She is interested in studying and dreaming up spaces sensitive to human and environmental welfare in and out of Earth.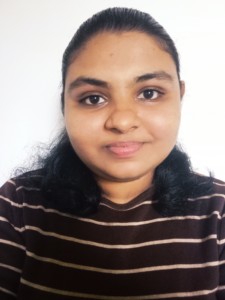 Anne is a health care professional, a space hero insider, and an aspiring analog astronaut from Sri Lanka. She is currently completing a BSc in Computing. Anne is passionate about space medicine, arts, science, and technology. She is interested in photography and enjoys spending her free time on creative works.
Delegate Team
Yasith Ramawickrama(Sri Lanka)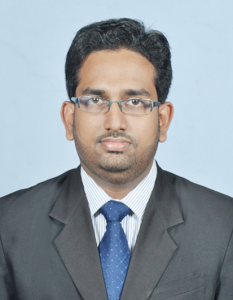 Yasith Ramawickrama is a Lecturer at the Sri Lanka Planetarium. Yasith obtained a Bachelor's degree from the University of Kelaniya, Sri Lanka majoring in Physics, Electronics, and Pure Mathematics as subjects and a Masters's Degree from the University of Colombo, Sri Lanka, majoring in Applied Electronics. He has been actively involved with SGAC since 2012 and he was a previous NPoC for Sri Lanka. During his tenure as an NPoC, he did lots of Space awareness programmes throughout the country as well as the Asia-Pacific region. Yasith has been involved with AP-SGWs since the 1st event and he was the awardee of the Asia-Pacific Space Leader Award last year 2019.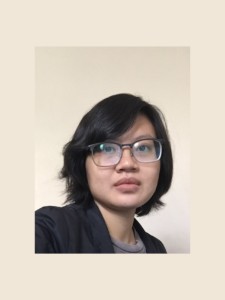 A graduate of the Vietnam National University (IU-VNU) in Ho Chi Minh City, Vietnam, Trang seeks to understand the atmosphere-biosphere interaction happening in her hometown using satellite images. SGAC is where she finds inspiration and motivation in connecting with the Space Generation (SG) community, through organizing regional SG workshops, joining SG project groups, or partaking in an SG incubator program.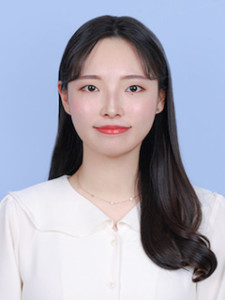 Yebin Kim is from South Korea and she is studying aerospace engineering at the University of Sheffield. She has experience in the industry from the AMRC Korea as she worked for an internship as an research assistance position. After participated in the 2020 AP-SGOW, she has interested in involving SGAC activities. So, she is being an NPoC for South Korea and still get involve in the working group of AP-SGOW for further improvement of both personal skills and experiences, and involvement of space industry.