Workshop Topics
Delegates will be able to choose between the following topics that are currently prominent in Asia-Pacific's space industry. Each topic has been carefully selected and designed to ensure that each delegate will be able to actively participate during the online workshops. You will be able to read through the background of each topic in the context of the Asia-Pacific region, the goal of each working group, the suggested outcome or deliverable, and some questions to consider for deeper exploration and discussions.
WG1 – Space Biology: Improving Lives across Asia-Pacific
Background:
Space biological research and technologies are often seen as a means to enhance space exploration. Many of the discoveries have applications down on Earth. This area can involve microbiology, plant and food, biomedical, and ecological research. They unveil previously unknown biological pathways. The technologies used in these research often promote portability and autonomous capability. Which in turn, makes space biological applications more scalable across Asia-Pacific.
Objective:
To build an understanding of the space biological sector across Asia-Pacific and identify the potential for its development.
Suggested Outcome:
Paper detailing the space biological sector across Asia-Pacific. Identify risk and opportunities. Identify potential for a diversified and vibrant Asia-Pacific in space biological research at LEO and BEO.
Focused questions:
1. Identify the different types of space biological research and applications
2. How can space biotechnologies be applied in the lives of the Asia-Pacific?
3. What are the obstacles in developing space biotechnologies, and how can Asia-Pacific nurture a collaborative environment that mitigates these obstacles? 
4. What are some areas of potential biological/biomedical research for beyond Low Earth Orbit?
          
Subject Matter Experts

Dr Rowena Christiansen
Australian physician, UNOOSA Space4Women Mentor for 2020-21, and an ISU alumna and mentor.
Australian physician Dr. Rowena Christiansen practices in pre-hospital emergency care and medicine in extreme and austere environments, with a focus on space health. She teaches human physiology and clinical practice within the University of Melbourne Medical School. Rowena is a Fellow of the Aerospace Medical Association and of Ormond College at Melbourne University. She is passionate about aerospace medicine advocacy, education, and volunteer service. Rowena is a member of the Australian Space Agency Space Medicine and Life Sciences Technical Advisory Group. She is the Founder of the "ad astra vita" project and the Space Health Symposium. Rowena is one of the creative leads for the 2021 Australian Space Biology x Health Summit. A finalist in the Australian Space Awards for 2020 and 2021, she was also selected for the 2021 ESA Space Physician Training Course. Rowena is a UNOOSA Space4Women Mentor for 2020-21 and an ISU alumna and mentor.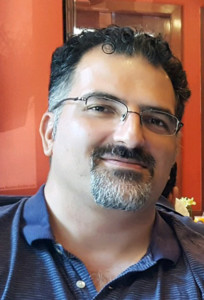 Afshin Beheshti, PhD
Bioinformatician and Principal Investigator
NASA Ames Research Center
KBR, Space Biosciences Research Branch 
Dr. Beheshti completed his PhD from Florida State University in physics and made a transition to cancer, systems biology, space biology, and radiation biology for his postdoctoral training. In 2014 he became an Assistant Professor at Tufts University School of Medicine/Tufts Medical Center where he continued his research as a systems biologist studying various aspects of cancer including microRNAs, aging and cancer, cancer drug targets, and development of novel immunotherapy. In April 2017, Dr. Beheshti joined KBR, NASA Ames Research Center to be part of the GeneLab project assisting with developing the platform. In addition, Dr. Beheshti also has obtained his own grants where he is conducting research on how microRNAs will affect space biology and potential use for countermeasures to mitigate space radiation and microgravity. Lastly, Dr. Beheshti currently also holds a Visiting Researcher appointment at Broad Institute of MIT and Harvard and is the Lead of a non-profit formed on March 2020 working on COVID-19 called COVID-19 International Research Team (COV-IRT, www.cov-irt.org)
WG2 – Ensuring inclusivity across the Asia-Pacific Region
Background :
Space activities are being practiced now more than ever. But are we including all in this exciting journey? Including potential players from a range of diversified backgrounds and promoting collaborations can contribute significantly in advancing the space sector. People from fields other than STEM can participate as much and be a part through investments and application of knowledge. Finding ideas and curating policies to make this happen can be challenging but is surely rewarding.
Objective:
To ensure wider practice of space activities in the Asia-Pacific region through generation of ideas and policies including a large spectrum of sectors
Suggested Outcome:
Policies and recommendations on activities that should be undertaken to mitigate the existing gaps in space education and diversity inclusion in the region, identify the most potential sector in advancing space activities and find ideas how to attract them into the space sector
Focused questions:
1. How do we encourage and engage people from both STEM and non-STEM backgrounds to contribute to space? 
2. How has the gender diversity scenario changed in the region? What should be done to ensure equal opportunities for all? 
3. What are the gaps in the region in terms of educating people about space and including them? How do we promote diversity in the sector through space education? 
4. What are the different efforts we can put to encourage non-space faring governments to invest in the space sector?
Subject Matter Experts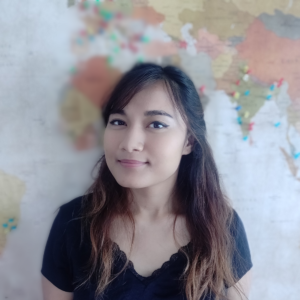 Priyanka Das Rajkakati, PhD
Co-founder and GNC Engineer at The Exploration Company
Artist
Priyanka has a story to tell: about mixing Art, Science, and Space. Born in the Himalayas and growing up in Delhi, she moved to France at age 21 to explore new horizons. With a bachelor in Physics from St. Stephen's College (University of Delhi), a double-degree in Engineering from Ecole Polytechnique and ISAE-SUPAERO, she completed her studies with a CIFRE Ph.D. from Safran and ISAE SCAN-R (DEOS) laboratory. Shortly after, she co-founded The Exploration Company and started its GNC activities. In parallel, Priyanka explores the art and science harmony through exhibitions and residencies, drawing inspiration from mathematics, space, science, her Indian roots, and travels. She is also actively involved in #S.T.E.A.M. outreach through talks and channels such as SGAC (as a founder of the "Our Giant Leap" initiative) and the Homeward Bound Antarctica programme for women in science. She was featured on the 2021 Forbes India 30 under 30 list and is a 2021 Karman Fellow.

Prapanpong Damsongsaeng
Prapanpong completed his master's degree in mechanical engineering from KTH Royal Institute of Technology, Sweden. He is currently a doctoral student at the Department of Engineering Mechanics, KTH. He is also a co-founder and Chief Technology Officer of Space Zab Co., Ltd, a deep space tech start-up based in Thailand. He has been actively involved in the areas of space engineering and education at both international and local levels. He and his colleagues organized various space-related activities in Thailand emphasizing STEAM education. Currently, he works as a project coordinator of AI Space Challenge which is a competition to promote the utilization of Artificial Intelligence in Space to advance future space exploration.
WG3 – Rise of space rovers and robotics in Asia Pacific region
Background:
While the American and European space exploration highly dominate it through space rovers and robotics, the Asia Pacific region is a bit unnoticed by the public. But as China, Japan, India and South Korea enhance their offering, the rest of the world needs to take note of these rising nations and their contributions to the field. In the 1960s, for the first time, the term 'space race' was introduced to express the competitive nature of the field of space. Less than a handful of nations have risen up overtime as space exploration programmes in the Asia Pacific region. The reason Asia Pacific's space rovers and robotics programmes have been highly glossed over by those in the wider world is because they have been relatively small scale in comparison to the likes of NASA. However, when China, India and Japan began running their own world-class space rover programmes, the rest of the world seemed largely unaware; this is why it may come as a surprise to most to learn that not only did China land a rover on the moon in December last year, but India became the first Asian nation to reach Mars. In spite of this, the Asia pacific region is becoming a genuine contender in the space race as the end of the 21st century witnessed an astonishing growth spurt in industrial, technological and economic power across the region. But even after many decades, the space race term has become difficult to apply to many countries within the Asia Pacific region because of not being able to overcome the challenges and fill up the resources wise, technological and knowledge base gaps.
Objective:
To increase space exploration and mining by developing the national capacity in the Asia Pacific region, addressing through the knowledgeable and technological gaps in building space rovers and robots.
Suggested Outcome:
A Paper or Recommendations on easily approachable space technology applications based on demands and capabilities of the counties in the Asia Pacific Region.
Focused questions:
1. What are the existing space rovers and robotics programs from Asia-Pacific?
2. The challenges in testing the space rovers, robotic vehicles that are capable of functioning at the surface of celestial bodies under extreme temperatures, cosmic rays, and other distinct conditions from the Earth's atmosphere.
3. What are the new technological advancements in 3D printing technology in space rovers and the growth in investments in space exploration and mining in the Asia Pacific region? 
4. How to build the national capacity, educate the younger generation and create opportunities within the Asia Pacific region? (Japan, China and India are the major roles within the region, How to collaborate with them to generate more education and career based opportunities to the other countries within the region)
Subject Matter Experts

Dr. John Walker
John Walker graduated from the University of Alberta in 2005 and worked for several years as a machine designer in heavy industry in Canada. In 2010 he attended the Space Studies Program at ISU, and from 2012 to 2016 earned a Ph.D. in space robotics at Tohoku University in Japan in the topic of lunar rover system design. Since then he has led the design for several lunar rovers and developed interfaces for customer rover missions for ispace, inc. based in Japan. His focus is on low-power rovers under 5kg.
WG4 – Value of Space Entertainment 
Background:
The era when only astronauts can go to space has finished. Space travels will become more and more familiar to everyone. In addition, many companies and start-ups are trying to use space for entertainment. Promoting space usages in the entertainment field has a big potential to grow the overall space industry. Let's contrive a new entertainment business using space and contribute to the growth of the space industry in the Asia-Pacific region.
Objective:
To propose a new entertainment business that will lead to the innovation and growth of the space industry in the Asia-Pacific region.
Suggested Outcome:
A proposal including the outline, innovativity, stakeholders, ROI, schedule, etc
Focused questions:
1. What drives entertainment using space? ( Is it human desire, money, recognition?)
2. What is the good effect in the Asia-Pacific region caused by space entertainment?
3. How can we use space for entertainment business in the Asia-Pacific region in the future? 
Subject Matter Experts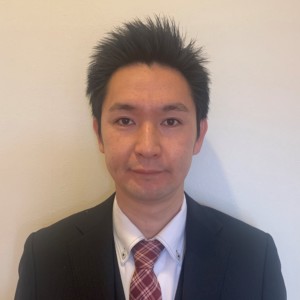 Yusuke Muraki
Strategic Space Producer, Space Entertainment Promotion Office of Sony Group Corporation
Yusuke Muraki is Strategic Space Producer, Space Entertainment Promotion Office of Sony Group Corporation. He is in charge of business and concept development of Sony's Space Entertainment Project. The project aims to unleash possibilities of space by providing inspiring space experiences such as a direct photo shooting experience by users using a nano-satellite with camera. He also work as Associate Senior Engineer of Japan Aerospace Exploration Agency (JAXA) in charge of mission planning of new earth observation satellite missions. He has working experiences in various fields such as International Space Station (ISS) program, promotion of satellite applications in Asia-Pacific region in Asian Development Bank (ADB), development of new space businesses in JAXA's public-private partnership program called J-SPARC, space policy development in the Ministry of Education, Culture, Sports, Science and Technology(MEXT) of Japan. He was an active member of SGAC as the Regional Coordinator of Asia Pacific Region (2013-2015) and founder of AP-SGW.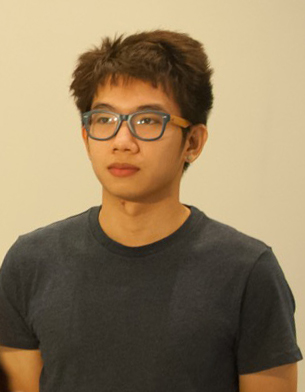 Henry Tan
Artist
Henry Tan is Thai artist based in Bangkok, He is co-founder of Tentacles Art Space and a member of Freaklab, Thailand and metaPhorest, Japan.Henry explores the concept of LIFE and SIMULATION through the investigation of technologies such as synthetic biology, mixed reality, brain stimulation and artificial intelligence. How's life adapt and negotiate with the changing environment such as climate, geopolitics, and geoeconomics. Henry worked on the Lunartic Dream project with Fablab Hamamatsu, which tells stories about how life began on the Moon, how synthetic biology helped terraform the princess's memory, and how life is celebrated with microbial and vaginal dance. Henry partnered with Freaklab, Spacezab Thailand, and MIT's Media Lab Space Exploration Initiatives to launch an artwork called "Pearl of Lunar" to the International Space Station in 2019. A synthetic Pearl engraved with a silk road map was on display for one month aboard the International Space Station. In the Young Eel project, Henry combines lab-grown meat, brainwave sound, and light to stimulate sleepers and transfer consciousness and memories into cloned bodies, raising questions about aging society and "environmental" concerns for human and eel populations.
WG5 – Mars: 2026? Role of the Asia-Pacific in sending humans to Mars and beyond
Background:
Noted dreamer and multi-billionaire Elon Musk wants to establish the first human presence on Mars by 2026 and seems to be certain of accomplishing it. Despite his confidence in this ambitious effort, however, little detail is available for the public on not only exactly how they hope to achieve the endeavor, but also how they plan on making interplanetary travel sustainable in the decades to come.
Objective:
To evaluate the current state of both public and private research and development in pursuit of human interplanetary travel, focusing on the Asia-Pacific region and its potential roles.
Suggested Outcome:
A set of recommendations for a sustainable plan that considers APAC-focused collaboration, support, technological output, and downstream applications.
Focused questions:
1. What reasons are there for the Asia-Pacific (APAC) to join the efforts to explore beyond Earth and possibly establish permanent colonies?
2. What are the current technologies and status of space exploration in APAC? What challenges does it face in the development of human interplanetary travel?
a. Biological
b. Technological (infrastructure and downstream applications)
c. Political/societal
d. Financial
4. Can technologies and services developed in pursuit of interplanetary travel generate downstream applications to APAC countries? Explore these possibilities.
5. How can APAC countries contribute to interplanetary travel? Lay out a sustainable plan for this decade (and beyond) that integrates collaboration from both the public and private sector.
Subject Matter Experts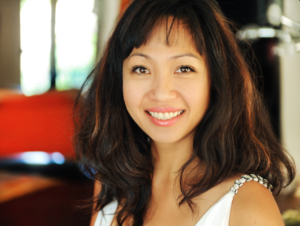 Vera Mulyani
Architect, Urban Designer, and Future Design Influencer
Vera Mulyani is a critically acclaimed visionary architect, urban designer and future design influencer. For the past 20 years, Vera's practice of architecture and science has been evolving to reach an interplanetary scale, pioneering the Mars Architecture (Marschitecture) movement, building the prototypes of a sustainable city on Mars, while creating a STEAM educational influential platform, the Mars City Foundation. Her Mars City simulation is currently being built in the California desert, uniting the most advanced technology in alternative energy and infrastructure that can empower local dynamic development. Vera's journey was published on the UK Discovery Channel: https://www.visitcalifornia.com/dream365tv/vera-mulyani-marschitect-mars-architect with 90 Million viewers in total. Vera appeared in the top hit ABC Television show "To Tell The Truth" S6,E6 Set 2, as the Hero Story, "Who is The Real Marschitect?— inspiring America with the Marschitect's vision." Professor for Systems Engineering MS, Occupy Mars at Loyola Marymount University, LMU, Mulyani is a public speaker for many influential platforms and medias in science, art and space; MIT, USC, TEDxLA, Queen Elizabeth Prize for Engineering, Fortune, Quartz, Space.com, Space Now, Space 2.0, NASA SpaceAppHackathon, Reaction Research Society (RRS), AIAA, NSS, Mayors' Institute on City Design (MICD), Anchorage Museum, Design Museum, Tekniska Museum, Xylem, Explore Mars, CNN, Annabelle, Salon Public EPFL, Expo2020 Dubai…

Doug Sinclair
Founder, Sinclair Interplanetary and Engineering Fellow, Rocket Lab
Doug Sinclair has been building spacecraft for all of his adult life. He received a BASc in Aerospace Engineering from the University of Toronto (Canada), and an MSc in Satellite Engineering from the University of Surrey (UK). After graduation, he worked for a small Canadian company building the MOST space telescope. He then made the big jump to starting his own company, Sinclair Interplanetary. Over 20 years, Sinclair Interplanetary has slowly grown from a one-person basement operation to a $10M/yr company. Its primary products are components that allow satellites to measure and control their pointing direction. This technology is critical if we want to aim telescopes and antennas or maneuver with thrusters. There are more than 100 satellites in orbit today using Sinclair Interplanetary equipment. In April of 2020, Doug sold the company to Rocket Lab, and in October he moved to New Zealand. He now works to use the massive manufacturing scale of Rocket Lab to supply equipment to thousands of satellites — the forthcoming "Megaconstellations". He also contributes to the forthcoming Moon, Venus, and Mars missions in the Rocket Lab manifest.

Dr.Sunny Narayanan
Post-Doctoral Fellow at Florida State University (FSU)
Dr. Anand "Sunny" Narayanan is currently a Post-Doctoral Fellow at Florida State University (FSU). As a first-generation, immigrant, Indian American, Sunny has held a life-long interest in encouraging diversity through educational outreach and interdisciplinary projects. Sunny holds a Ph.D. from Texas A&M University in Medical and Space Physiology, and B.S. degrees from West Virginia University in Mechanical Engineering and Biology. Sunny took his first professional steps with NASA supporting systems engineering computational projects at the Katherine Johnson Independent Verification and Validation Facility, completing team-based design-build-fly projects through NASA's Microgravity University program, and conducting nanotechnology biomedical research as a Ronald E. McNair Scholar. He continued his academic steps at Texas A&M University, supported by the National Space Biomedical Research Institute for his doctorate to study physiological adaptations of astronauts during their journey in space. While his research focus was of the lymphatic and immune systems' adaptations to spaceflight and clinical conditions, Sunny also led and supported interdisciplinary projects on topics including musculoskeletal, digestive, and cerebral science. His doctoral work also involved opportunities at Brookhaven National Labs, International Space Station spaceflight biomedical projects (Rodent Research-3 and 9), and NASA Kennedy and Johnson Space Centers. Now as a Post-doc, he continues his support of NASA's space program, leading and supporting multiple biomedical studies investigating the physiological effects of deep space radiation, Lunar, and Martian gravity, relevant to our human space exploration goals as we return to the Moon and beyond through the Artemis program. He has presented these multi- and inter-disciplinary projects at 50+ local, national, and international venues, and is passionate about sharing his experiences with the next generation of scientists, clinicians, engineers, any individual interested in STEAM careers and industry.