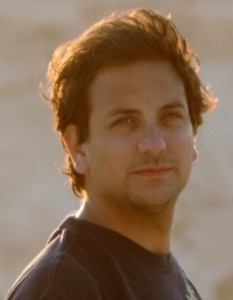 Luca Ricci (Event Manager)
After graduating in Law and having worked in numerous law firms, Luca obtained the International Master of Public Procurement Management at the University of "Tor Vergata". 
In 2020 he was appointed Delegate (SGAC) for the SpaceGen United events. In 2018 he attended the Summer Course on Space Law and Policy organized by the European Center for Space Law (ECSL) in collaboration with the Ministry of Economic Affairs and Employment of Finland and the European Space Agency (ESA) and was selected as Judge at the International Space Apps Challenge (NASA) held in Brescia (Italy).
In 2018, Luca did an Internship in the Member States Relations and Partnerships Office, Strategy Department at the ESRIN (Italy) of ESA and was subsequently appointed Assistant Contract Officer at ESTEC (Netherlands) of ESA. He currently holds the position of Procurement Officer at the University of "La Sapienza".
Luca is constantly looking for new experiences to carry out…
Alessia Gloder (Deputy Event Manager)
Alessia is a research associate in the working group of Space Transportation at Technische Universität Dresden (TUD) and project manager of ASCenSIon, an Innovative Training Network focused on access to space for Europe. She has a double-degree master in Thermal Power – Propulsion (Cranfield University, UK) and in Aerospace Engineering (University of Padua, Italy). Her main fields of interest are in-space propulsion, on orbit servicing and space debris and she has past academic and company experience in both technical and commercial sectors.
During her career she took part in several national and international initiatives, among which the Drop Your Thesis! Programme of ESA Education with STAR Experiment, TEDx Vicenza as guest speaker and Caltech Space Challenge 2019. She is co-owner of a patent for the design and testing of a mechanism to deploy and retrieve a tether in space.
She is an active member of several associations, such as the Rome Local Group of Women in Aerospace Europe (WIA-E).
Alessia is also a professional musician and loves history and all forms of arts. She travels whenever possible to discover new places and cultures.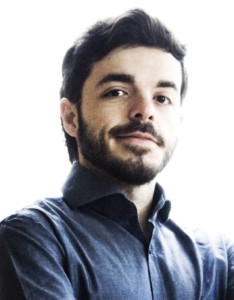 Antonio Scannapieco (Deputy Event Manager)
Antonio holds a MSc in Aerospace Engineering and a PhD in Industrial Engineering awarded by University of Napoli "Federico II", Italy. His main areas of research are Aerospace Systems, Remote Sensing, and Autonomous Systems. During his career, he joined Fraunhofer FHR as Visiting Research Student and served at Cranfield Defence and Security as Post-Doc Research Fellow in Navigation and Guidance. After the academic experience, he worked in the field of Autonomous Driving at Stellantis and now deals with Urban Air Mobility. Antonio also supported Cranfield Defence and Security as Visiting Researcher and was the Rapporteur in the "Highly Integrated Distributed Systems" session at IAC 2018.
His keen interest in the space sector led Antonio to SGAC in 2015. He was then involved in the organization of several events and webinars at local and international level. Antonio serves now as SGAC NPoC for Italy together with Aureliano Rivolta.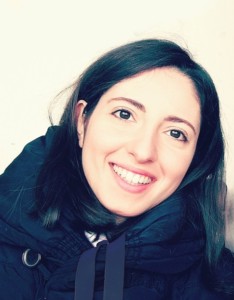 Federica Angeletti (Programme Coordinator)
Federica Angeletti holds a Ph.D. in Aeronautical and Space Engineering awarded by the University of Rome La Sapienza, Italy. She is currently a Research Fellow in Space Structures Dynamics and Control at the School of Aerospace Engineering (SIA) at La Sapienza. Her main fields of interest are attitude/active vibration control of flexible spacecraft and learning-based control strategies for multibody space systems. During her academic career, she was involved in several research studies funded by space agencies and companies. She also took part in educational projects at international level, such as the SNSB/DLR/ESA BEXUS program with STRATONAV experiment. She decided to join SGAC in 2018, but only started recently to be more constantly involved. She is also an active member of other aerospace associations, such as the Italian Association of Aeronautics and Astronautics (AIDAA), the Rome Local Group of Women in Aerospace Europe (WIA-E) and the Zonta International e-Club of Italy.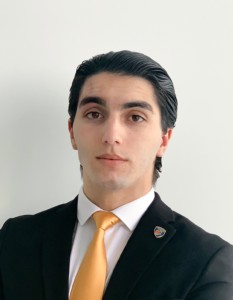 Mattia Gomez Gane (Logistic Coordinator)
Mattia is currently studying at Bocconi University in Milan, previously he attended the Air Force Military School "Giulio Douhet" in Florence. In both realities, he learned to live and work with others, to comply with rules and deadlines and to produce high-level individual and group work. The experience in the Air force left in him the desire to continue operating in the aerospace field, whereas the experience at Bocconi confirmed his passion for business management. He has recently completed a summer school at Harvard University in Space Exploration: Law, Policy, and Ethics. Extremely passionate about space matters, he's the youngest member of the team.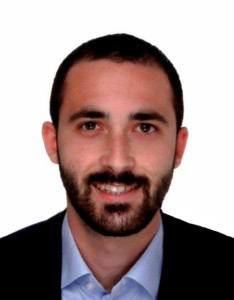 Alberto Za (Delegate Coordinator)
Alberto, after completing his scientific high school studies, he moved to Turin to start his university career in aerospace engineering, he obtained his bachelor's degree in 2018 and then his master's degree in 2021 in the field of aeromechanics and systems with a thesis on the conceptual design of reusable two stage to orbit, at the same time he gained experience within two student teams: in Draft PoliTO (DRones Autonomous Flight Team) within the area of Obstacle Avoidance and Motion Planning for the development of algorithms for drone's autonomous navigation; and in PoliTOrbital as Team Leader for the study of the conceptual design of suborbital vehicles. He joined SGAC in 2020 and, within the third ISSC organizing team, he is at his first experience as active member. He defines himself as a sportsman and in his free time he likes to play football and tennis.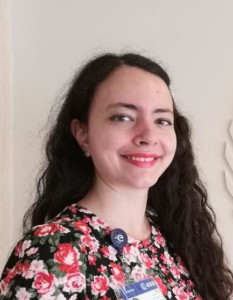 Annalisa Galeone (Media Editor)
After her PhD in Management with a specialisation in Marketing at the Catholic University of the Sacred Heart of Milan, Annalisa began working as Training Officer at the European Space Agency (ESA) dealing with the training of personnel. She is also managing with her team the communications concerning the esa365 project. She is passionate about space exploration and follows all ESA missions with great interest. She is looking forward to astronaut Samantha Cristoforetti's next mission. Annalisa is a communicator and marketing expert, and hopes to make an excellent contribution to the SGAC team by providing her skills as a Media Editor.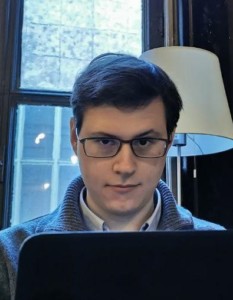 Riccardo Salgarella (Tech Coordinator)
Riccardo holds a BsC in Aerospace Engineering with a thesis about digital transformation of the Ariane 5 valves production process. He is currently attending the last year of a MsC in Aerospace Engineering with specialization on space systems at Polytechnic of Turin.
He has a 4-years experience in events organization with the local association of aerospace students', AESA Torino. During this period he helped organize dozens of events, from conferences, attended by thousands of people, to workshops held by students. He also worked on the graphic design of the posters used during those events and he wrote some of the space-related articles published on the social page of the association. During the 2018/2019 period he was a member of the Board of Directors of the association.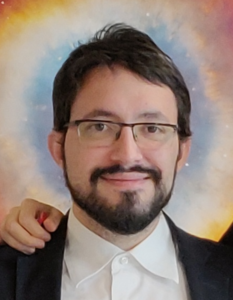 Aureliano Rivolta (Event Advisor)
Aureliano Rivolta holds a MSc in Space Engineering and a PhD in Aerospace Engineering from Politecnico di Milano. He deepened further his interest in the space sector at the Space Studies Program of the International Space University in 2018. His main fields of interest are On Orbit Servicing, GNC and orbital robotics. He is currently employed as AOCS and system engineer at D-Orbit. Aureliano has been involved in SGAC since 2012 and actively participated in the Space Safety and Sustainability working group, as a member first and as co-lead later, since 2015. Previously he was involved with the student association Skyward Experimental Rocketry where he was leading the flight dynamics team. At the same time he took part in space related outreach events and has actively organized bigger events like SpaceUp Milan in 2016 and the Italian Space Startup Competitions.
Aureliano is currently SGAC NPoC for Italy, together with Antonio.