SGAC is proud to present the December 2020 Member of the Month!
The SGAC Membership has been steadily growing throughout the years and among our team there are many incredible young space enthusiasts who should be recognized for their hard work and contributions to SGAC. For everyone in SGAC as a Volunteer and Member of Project Groups, volunteering in events creation and support, writing newsletters or managing our social media channels and much more, please accept our sincere thanks and appreciation for all your hard work and dedication in making the space community more inclusive, diverse and empowered!
Continuing the amazing efforts SGAC members and various online events organizing teams have provided the network with, for December 2020, we are pleased to announce and congratulate Antonio Scannapieco, SGAC NPoC of Italy, as Member of the Month!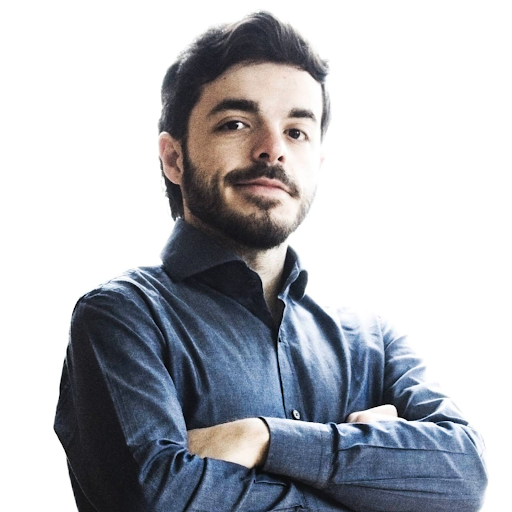 Antonio holds an MSc in Aerospace Engineering and a Ph.D. in Industrial Engineering awarded by the University of Napoli "Federico II", Italy. His main areas of research are Aerospace Systems, Remote Sensing, and Autonomous Systems. He also joined Fraunhofer FHR as Visiting Research Student for six months during his Ph.D. 
Antonio served at Cranfield Defence and Security as Post-Doc Research Fellow in Navigation and Guidance. During the post-doc he was actively involved both in the H2020 "I3DS" project, delivering solutions for space relative navigation and handling technical management and small team management for Cranfield University, and in a project with DSTL. 
He was furthermore employed as Visiting Researcher by Cranfield Defence and Security. Antonio had the chance to be the Rapporteur in the "Highly Integrated Distributed Systems" session at IAC 2018. He currently works as Engineering Specialist at FCA Italy.
Given his keen interest in the space sector, he joined SGAC in 2015 when he was part of the Organising Team of the First Italian Space Start-up Competition and Event Manager of the SpaceGen Session at the NSE European Expoforum. Antonio serves now as SGAC National Point of Contact for Italy together with Aureliano Rivolta.
Eleonora Lombardi – SGAC RC Europe
"Antonio, together with the organisation team of the 2nd edition of the ISSC, has done an incredible work from the elaboration of the event until the organisation and presentation of it that was transferred online due to Covid19 outbreak. He has supported the speakers as well as all the participants and brilliantly managed the organisation team in an effective way that the event was recognised by all as a success."
Antonio's reaction:
"Receiving the MoM recognition makes me really proud and happy! I can't deny it is a very nice way to close the year, which was extremely challenging for all of us. Working with the SGAC community, enriching your point of view by listening to many bright people passionate about space, and having the opportunity to give something to the new space generations… well, all this is a truly amazing experience!
With ISSC – and all the events related to it – we addressed the growing need of young generations to be part of the new space economy, tackling one of its paradigms: startups. Of course, it is a process that will continue in the next years, too, and I hope to keep on giving my bits to enable Space.   
Last but not least, let me give a big shout-out to the extended team, which supported me the whole time and swiftly adapted to the changes and challenges we had to face. With their attitude and actions, they confirmed that teamwork and trust are key values. A big thank you to you all!"
A personal quote Antonio feels guided by in his career and pursuit of space-dreams:
"For the great doesn't happen through impulse alone, and is a succession of little things that are brought together." V. van Gogh.
Arnau Pons, SGAC Chair 
"Congratulations to Antonio for your great efforts in organising the ISSC event. It has been a very challenging year to organise events but Antonio has risen to the challenge and we greatly admire his efforts to strengthen the SGAC community during this challenging time!"