The Space Generation Advisory Council is pleased to have another fantastic line-up of international speakers for the 2019 Space Generation Congress. These will be announced soon. This page will be updated with more details as they become available, so check back often.
Working Groups Speakers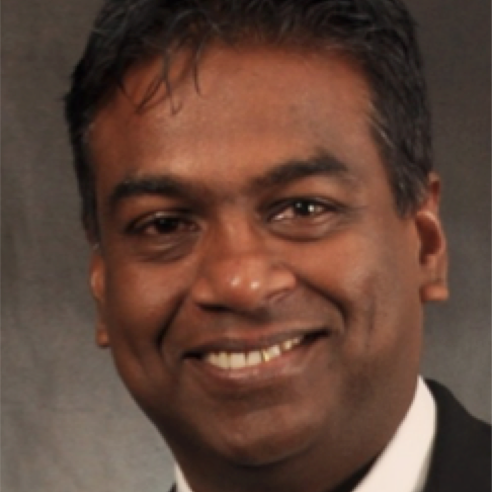 Chief Executive Officer
South African National Space Agency (SANSA)
Dr Munsami holds a PhD in Physics from the University of Kwazulu Natal and a Masters degree in Business Leadership from the University of South Africa, a Space Studies Program Diploma from the International Space University, and a Certificate in International Air, Space and Telecommunications Law from the University of Pretoria. In 2002, he joined the Department of Trade and Industry, as Deputy Director, working on issues relating to the non-proliferation of weapons of mass destruction and the space sector. In 2005, he joined the National Research Foundation, as a Manager, where he oversaw the implementation of South Africa's bilateral science and technology agreements, the management of South Africa's membership to a number of science and technology multilateral fora, and oversight of the South African chapter of the International Scientific Union (ICSU). In 2007, he joined the Department of Science and Technology as Director (and later promoted to Chief Director) for Space Science and Technology, where he was involved in the development of South Africa's National Space Strategy and National Space Policy and oversaw the establishment of SANSA. Within the same institution, he was promoted to Deputy Director-General: Research, Development and Innovation, where he was responsible for Space Science, Radio Astronomy, Biotechnology and Health, Hydrogen and Energy, and Innovations Instruments. On winning the bid to co-host the SKA in 2012, he then became the Chief Specialist for Astronomy and African Space Science. In this role, he led the development of South Africa's Multi-Wavelength Astronomy Strategy and the SKA Readiness Strategy.  He also chaired the African Union Space Working Group, which was tasked with the development of the African Space Policy and the African Space Strategy that was approved by the African Union Heads of State in January 2016.  As of January 2017, he has been appointed as the Chief Executive Officer (CEO) of SANSA. He is currently a member of the South African Council for Space Affairs (SACSA) and is a Vice President of the International Astronautic Federation (IAF) for Developing Countries and Emerging Nations. He has also been recently inducted as an academician of the International Academy of Astronautics (IAA) and sits on the Advisory Board of the Space Generation Advisory Council (SGAC).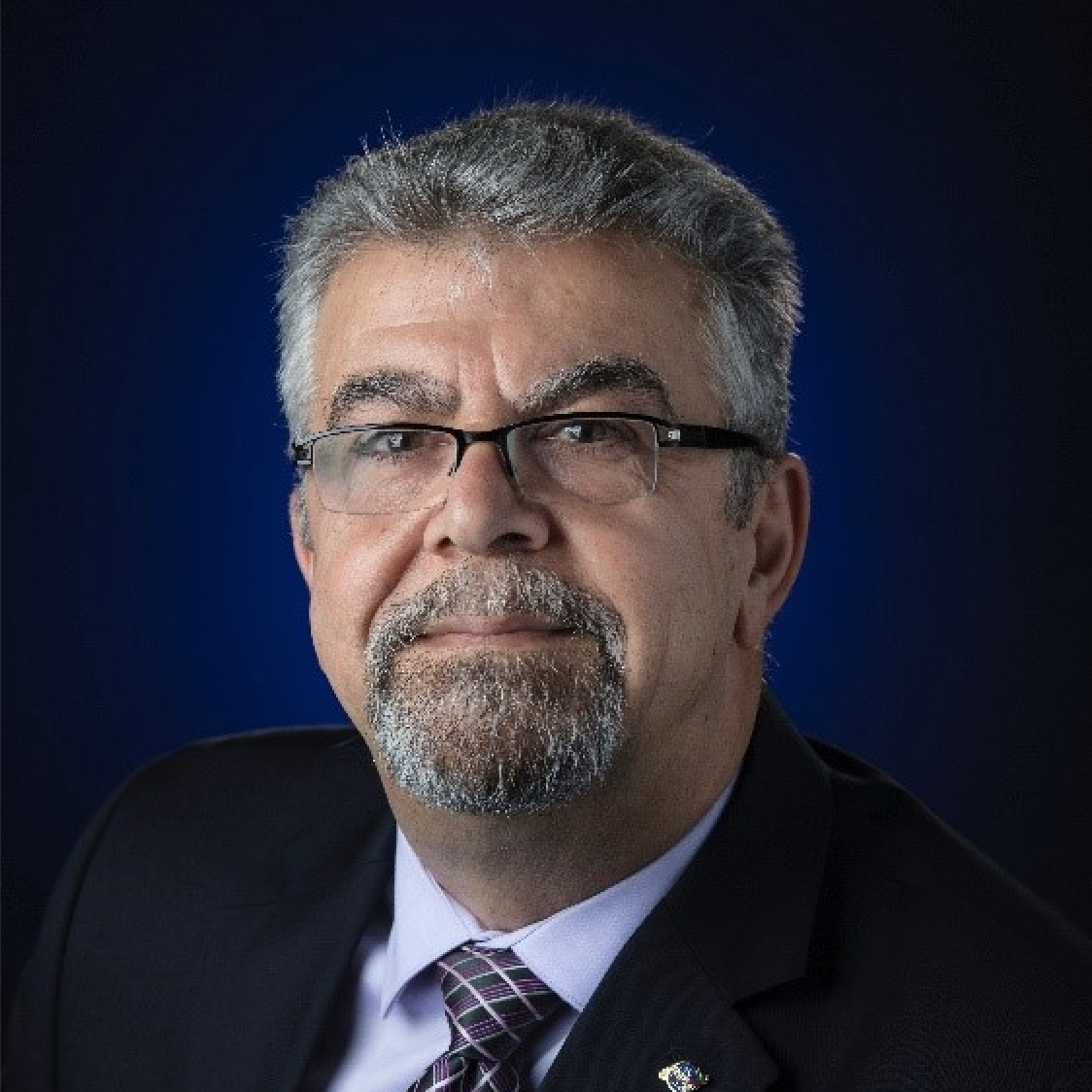 Deputy Associate Administrator for Space Communications and Navigation (SCaN) 
National Aeronautics and Space Administration
Mr. Younes is presently the Deputy Associate Administrator for Space Communications and Navigation (SCaN). He is responsible for NASA's space communications and navigation infrastructure and services, as well as data standards and spectrum. Mr. Younes manages the SCAN Program Office at NASA Headquarters and oversees all NASA telecommunications and navigation projects and networks, including NASA's Space Network (SN), Near-earth Network (NEN), and Deep Space Network (DSN). Mr. Younes is also responsible for the development of enabling technologies critical to meeting the Agency's vision for an integrated SCaN architecture aligned with NASA's future space exploration needs.
Prior to returning to NASA in 2007, Mr. Younes was the DoD Director for Spectrum Management with responsibility for spectrum policy and strategic planning and implementation for the Department of Defense. Under his leadership, the Department has successfully negotiated major win-win agreements with the FCC, NTIA, and US private sector. He had successfully led the DoD spectrum management organization to become more proactive in addressing RF and spectrum issues. Mr. Younes was instrumental in transforming the management and use of the electromagnetic spectrum within and outside the Department. He played a lead and positive role in developing the Presidential Initiative Recommendations on Spectrum Reform.
Mr. Younes' experience spans over thirty-five years of leadership in microwave and RF systems engineering and technology. His interpersonal skills and rich linguistic ability have been instrumental in furthering US objectives both nationally and abroad. He has over ten years of involvement in various forums of the International Telecommunications Union (ITU) and has provided direct support to US ambassadors to three World Radio Conferences (WRCs).  Prior to joining the Department of Defense, Mr. Younes successfully managed the RF systems engineering and spectrum management for NASA's Goddard Space Flight Center (GSFC) Space and Ground Networks.
In addition to his many professional individual and team awards, Mr. Younes is also a recipient of the 2005 Meritorious Presidential Rank Award. He is a member of Tau Beta Pi, engineering honor society. He holds a Masters in Electronics Engineering from Catholic University of America and had completed all his PhD requirements except for the dissertation.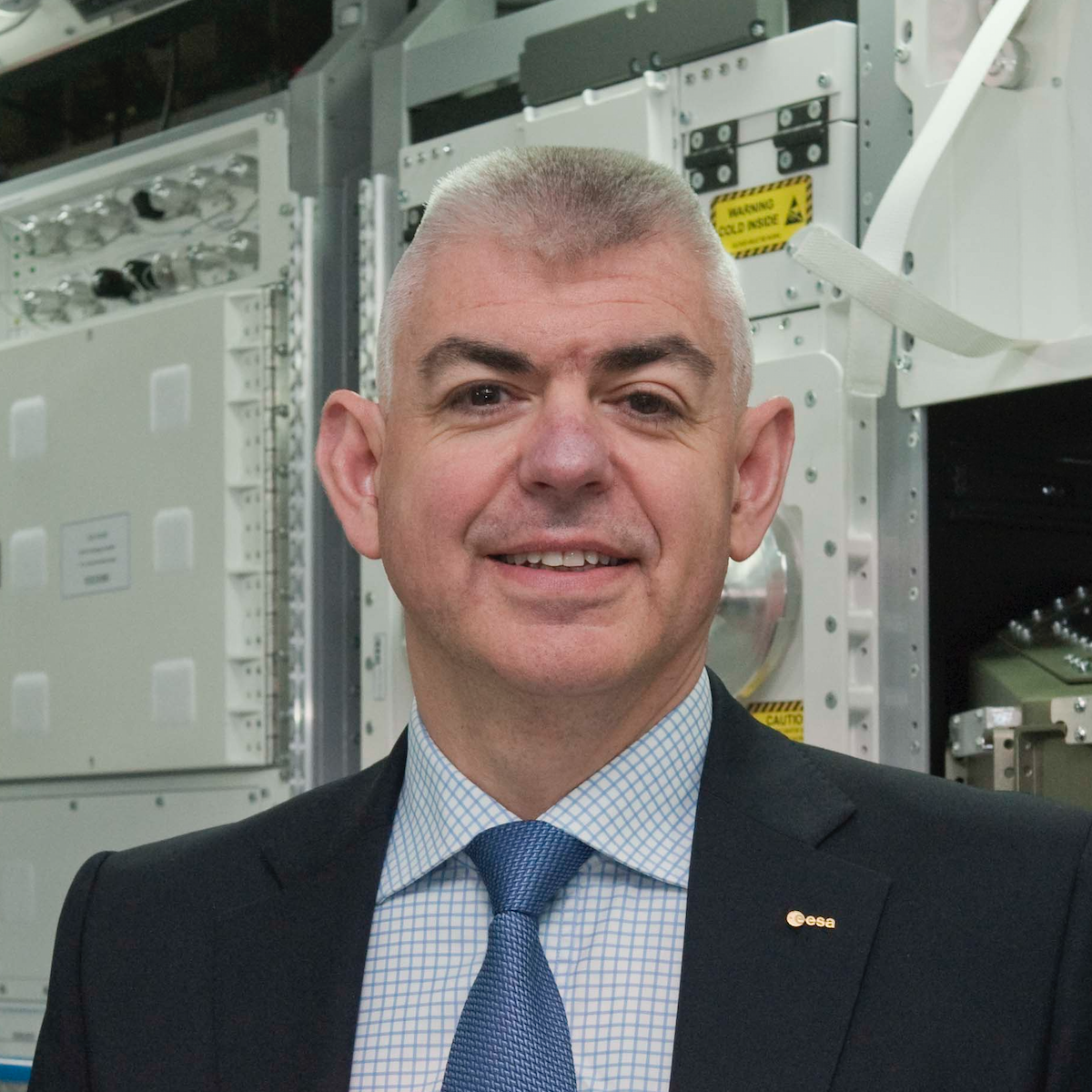 Head, Education Office
European Space Agency (ESA)
Hugo Marée, graduated in 1987 from Antwerp's Maritime Academy and started his professional career as Senior Operations Controller for the ECS and MARECS satellites at ESA's tracking station in Redu (Belgium).
He then joined in 1992 the Euro Space Centre – a space-themed edutainment facility – in Transinne (Belgium) where he eventually became Director between 1995 and 1999.  
In 1999, he joined the Science Programme Coordination and Planning Office at the European Space Agency's Headquarters in Paris where he administered the Science Programme Communication Service and later served as the Executive Secretary to the Science Programme Committee. He moved in 2005 to ESA's Education Office (based at ESA/ESTEC in the Netherlands) to lead the Policy and Coordination Unit.  He is, since 2011, the Head of ESA's Education Office; in that capacity, he is in charge of defining the ESA Education Policy and following up its implementation in close coordination and collaboration with partners in the ESA Member States. 
Working Groups Subject Matter Experts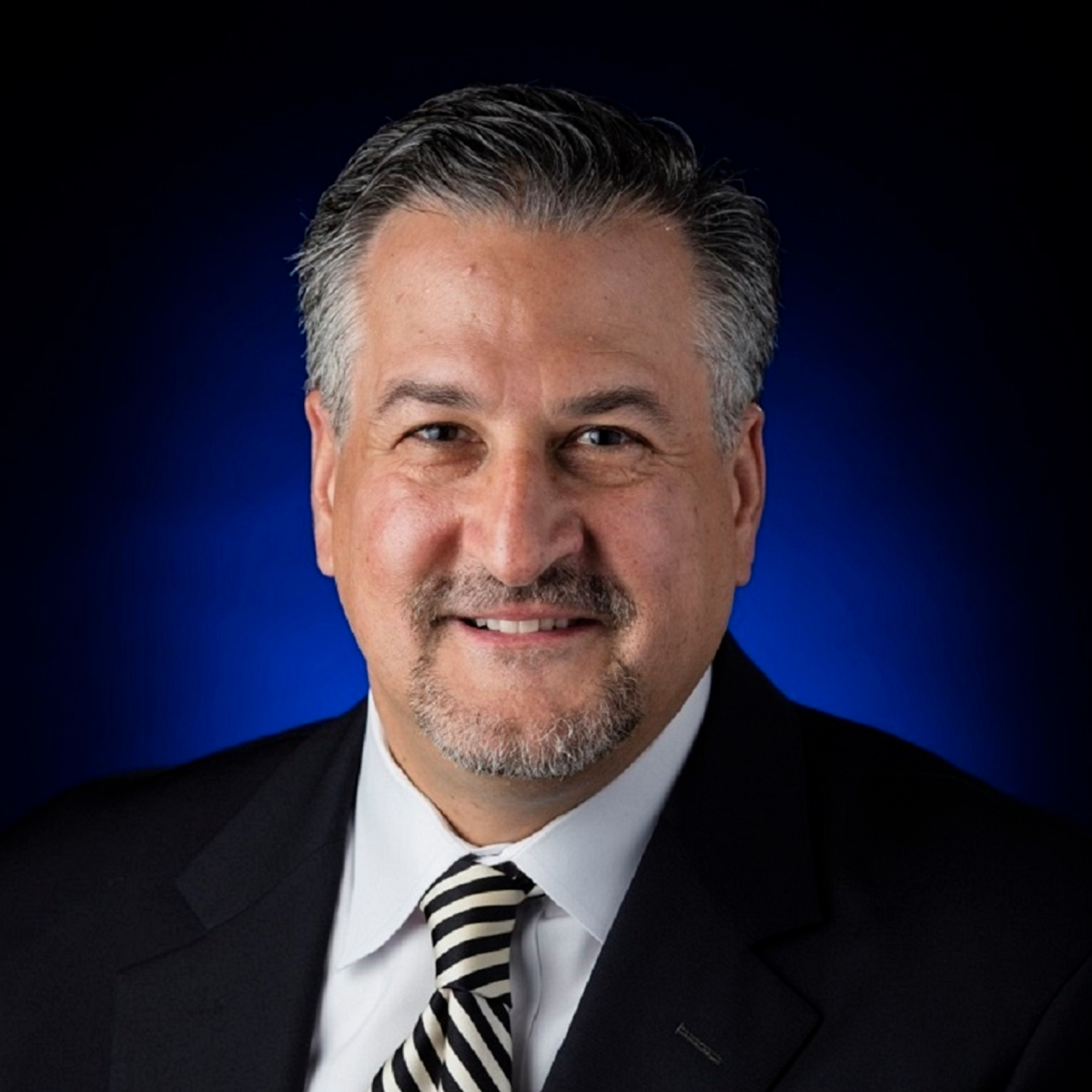 Agency Counsel for Ethics
National Aeronautics and Space Administration (NASA)
Adam F. Greenstone is NASA's Agency Counsel for Ethics. Mr. Greenstone manages NASA's Government Ethics program, which advises NASA employees and leaders on U.S. Government standards of ethical conduct and related ethics laws. Supported by ethics officials at each NASA Center, NASA's Government Ethics program advances NASA's mission by helping ensure that NASA and its employees maintain the public's trust. Mr. Greenstone has also authored the article "Ethics and public integrity in space exploration," Acta Astronautica, Volume 143 (2018), and serves on the Enterprise Risk Management Committee of the International Astronautical Federation.
Prior to returning to NASA in 2004, where he originally practiced from 1992-97, Mr. Greenstone was the General Counsel and Deputy General Counsel of the Office of Administration, Executive Office of the President. As a career civil service attorney, he provided legal counsel and advice for a range of activities within the Executive Office of the President, including ethics, employment, information disclosure, information security, procurement and the establishment of White House interagency groups. Earlier in his career he served as the law clerk to the Honorable Eugene R. Sullivan, Chief Judge of the United States Court of Military Appeals (now the United States Court of Appeals for the Armed Forces).
Mr. Greenstone is a recipient of NASA's Space Flight Awareness Honoree Award. He earned his Bachelor's degree from Gettysburg College, his Master's degree from the London School of Economics and Political Science, and his law degree from George Washington University.  He has also participated in executive education at Carnegie Mellon University and Harvard University's Kennedy School of Government. Mr. Greenstone is admitted to practice law in Pennsylvania, the District of Columbia and New York, and is certified as a Financial Risk Manager (FRM) by the Global Association of Risk Professionals.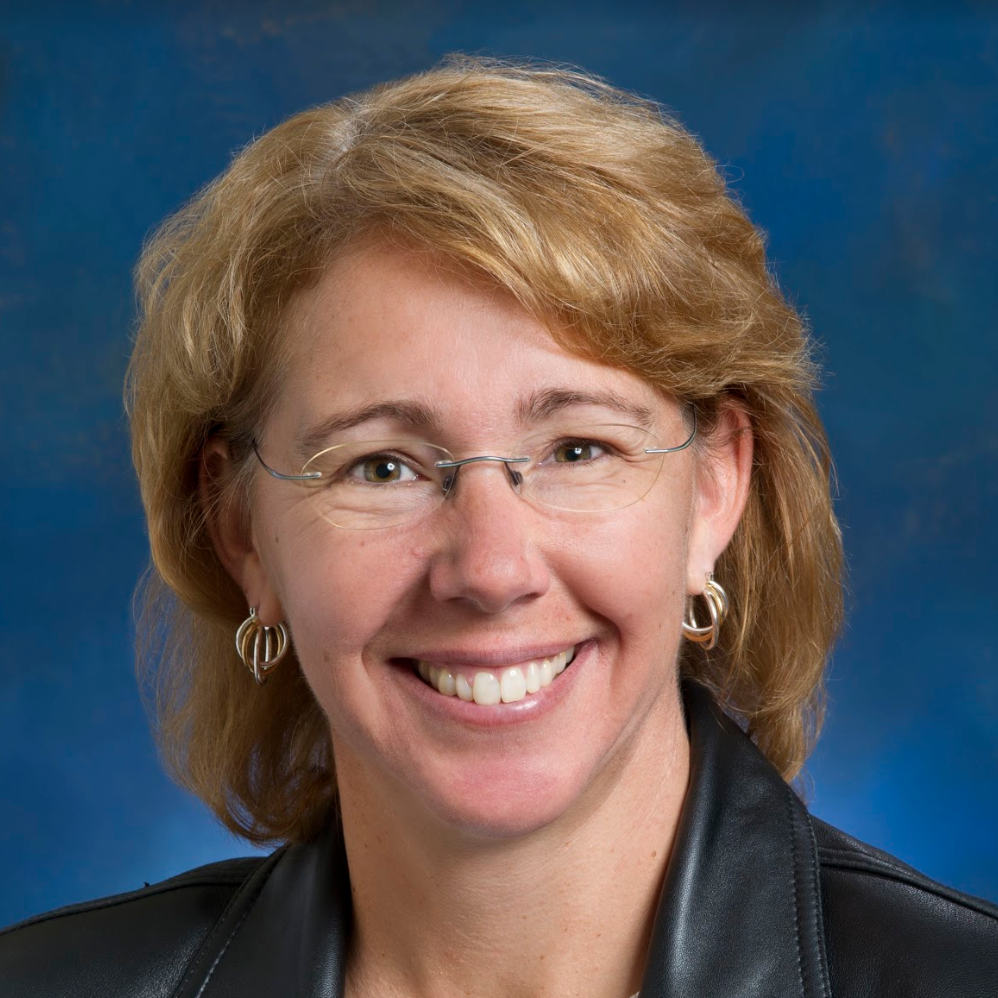 Deputy Director of Engineering
Office of the Secretary of Defense Research and Engineering
Dr. Sandra H. "Sandy" Magnus, is the Deputy Director of Engineering in the Office of the Secretary of Defense Research and Engineering. Prior to joining the DoD she served as the Executive Director of the American Institute of Aeronautics and Astronautics (AIAA), the world's largest technical society dedicated to the global aerospace profession. Selected to the NASA Astronaut Corps in April, 1996, Dr. Magnus flew in space on the STS-112 shuttle mission in 2002, and on the final shuttle flight, STS-135, in 2011. In addition, she flew to the International Space Station on STS-126 in November 2008, served as flight engineer and science officer on Expedition 18, and returned home on STS-119 after four and a half months on board. Following her assignment on Station, she served at NASA Headquarters in the
Exploration Systems Mission Directorate. Her last duty at NASA, after STS-135, was as the deputy chief of the Astronaut Office. Before joining NASA, Dr. Magnus worked for McDonnell Douglas Aircraft Company from 1986 to 1991, as a stealth engineer. While at McDonnell Douglas, she worked on internal research and development and on the Navy's A-12 Attack Aircraft program, studying the effectiveness of radar signature reduction techniques.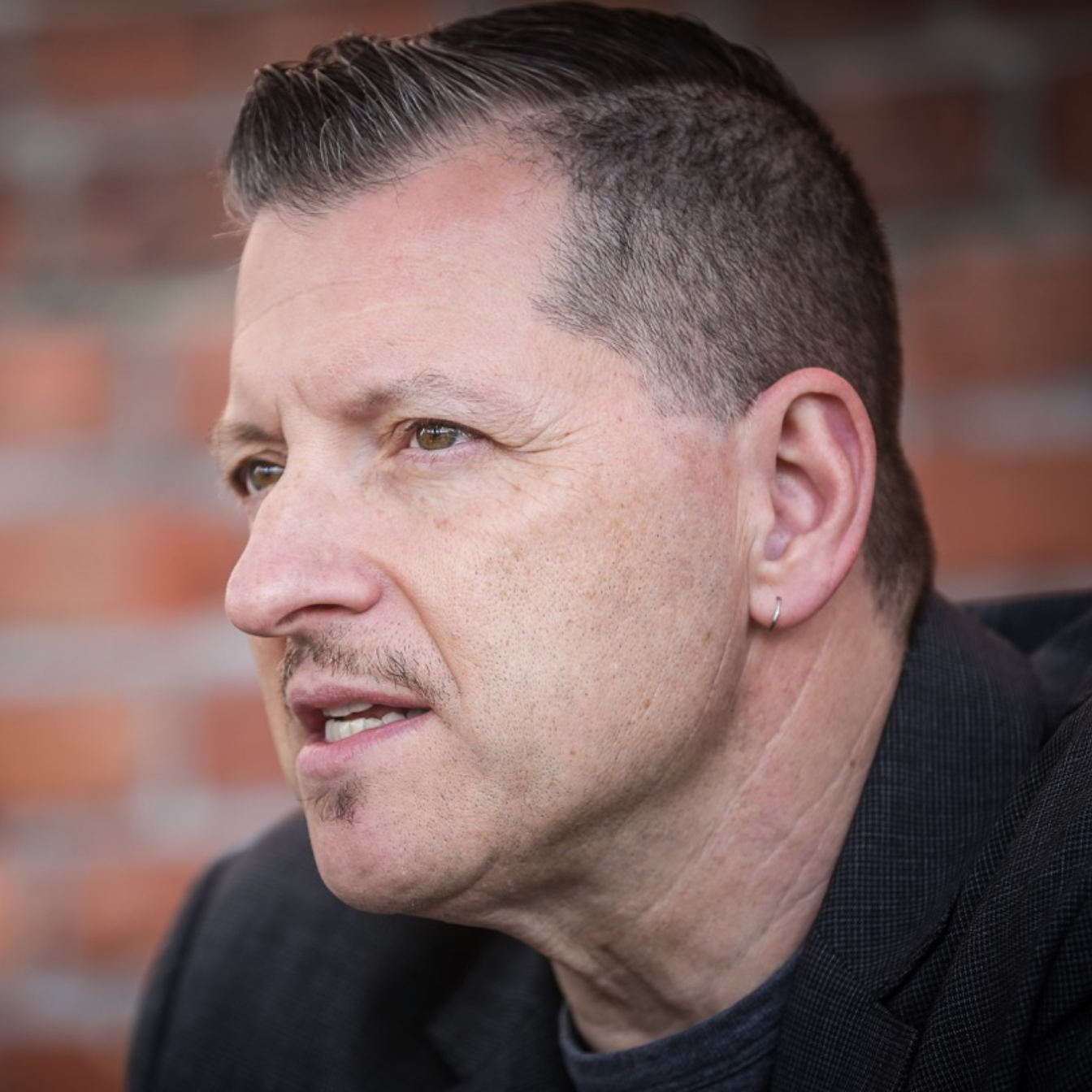 Vice President, Advanced Development Programs
Blue Origin
Brent Sherwood is Vice President, Advanced Development Programs for Blue Origin, a private space company building the foundation for millions of people living and working in space. He is responsible for the development of in–space systems and services for human space flight, space cargo, and space infrastructure that collectively will open space to human expansion. He reports to Blue Origin CEO Bob Smith. 
Brent came to Blue Origin from JPL, where he was the founding manager of the JPL Innovation Foundry and later the Program Manager for Solar System Mission Formulation. In those roles he respectively led the integration of JPL's mission formulation and competitive proposal operations, and the strategic pursuit of Discovery missions, New Frontiers missions, unsolicited planetary missions, and future planetary flagship missions. 
Prior to JPL, Brent was at the Boeing Company, where he led a succession of teams that developed human lunar and Mars exploration system concepts, Space Station Freedom module manufacturing methods, Sea Launch services pursuits, entrepreneurial civil and commercial space initiatives, International Space Station business development, and pursuit of planetary science objectives ranging from the Jupiter Icy Moons Orbiter to Mars Sample Return. 
A space architect, Brent is Chair of the AIAA Space Architecture Technical Committee. He has published over 60 papers on the exploration and development of space. Brent holds a summa cum laude Bachelor of Arts degree from Yale, a Master of Architecture degree also from Yale, and a Master of Science in Aerospace Engineering from the University of Maryland. 
Moderators' Workshop Speaker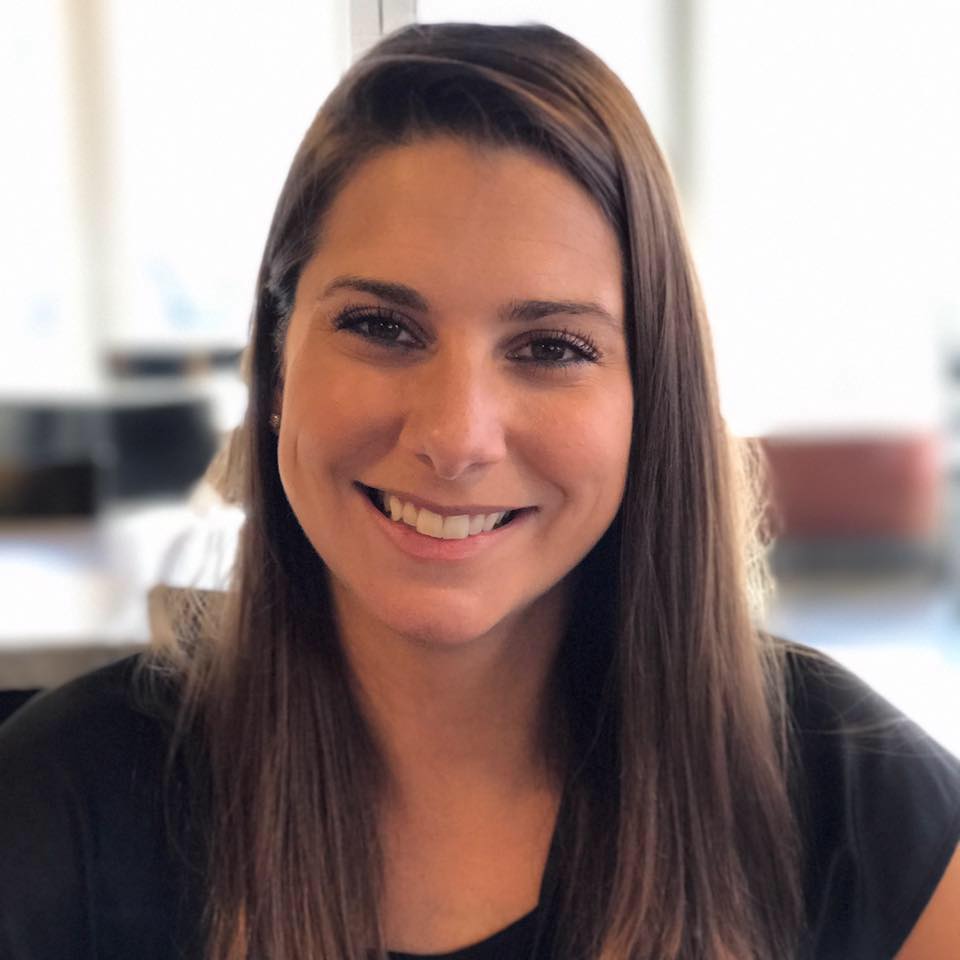 Integration Manager for the Advanced Exploration Systems Division in the Human Exploration and Operations Mission Directorate
NASA Headquarters
Nicole Herrmann began at NASA Headquarters as an intern in the History Division and has had various roles supporting future human exploration over the last 10+ years.  Nicole is currently the Integration Manager for the Advanced Exploration Systems Division in the Human Exploration and Operations Mission Directorate at NASA Headquarters.  In this role, Nicole supports strategic planning and coordination for the portfolio of programs focused on human lunar exploration including the Gateway Program, the Human Landing System Program, and associated risk reduction activities. 
Nicole graduated from the University of Maryland in College Park receiving a Bachelor of Arts in History and a minor in Astronomy.  She completed graduate studies at the George Washington University receiving a Master of Arts in International Science and Technology Policy with a focus on Space Policy as well as a Master of Science in Systems Engineering, also from the George Washington University.
Have Space Suit Will Travel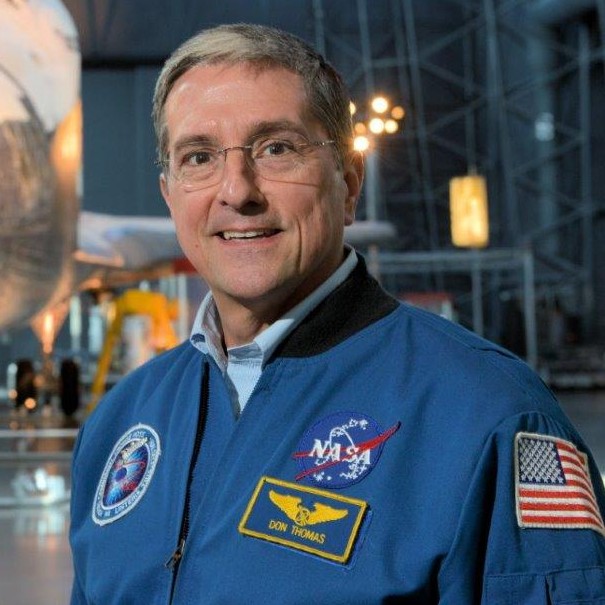 Astronaut, scientist, professional speaker, educator, and author
Dr. Thomas was born in Cleveland, Ohio and received his B.S. in physics from Case Western Reserve University. He then attended Cornell University where he received his master and doctorate degrees in materials engineering. From 1982-1987 he was a senior member of the technical staff at Bell Laboratories in Princeton, New Jersey, where he was awarded two patents for inventions related to the packaging of semiconductor devices He then joined the NASA Johnson Space Center in Houston, Texas as a materials engineer for the space shuttle program. In 1990 Dr. Thomas was selected in NASA's 13th group of astronauts and flew as a mission specialist on four space shuttle missions: STS-65, STS-70, STS-83, and STS-94. During these four missions, he performed hundreds of microgravity sciences experiments and helped deploy a large communications satellite from the space shuttle. He has spent 44 days in space and has completed 692 orbits of the Earth.
From 1999-2000 Dr. Thomas was the NASA director of operations at the Gagarin Cosmonaut Training Center in Star City, Russia, where he coordinated the training of NASA astronauts for missions aboard the International Space Station. From 2003-2006 Dr. Thomas was the International Space Station Program Scientist and was responsible for the selection and scheduling of experiments to be performed aboard the ISS.
From 2007-2015 Dr. Thomas headed up the Hackerman Academy of Mathematics and Science at Towson University, a STEM outreach initiative that targeted elementary, middle, and high school students to encourage them to pursue careers in math, science, and engineering. Today he is a professional speaker and continues his outreach efforts inspiring students to reach for the stars. He is the 2018 recipient of the Frank G. Brewer Trophy from the National Aeronautic Association in recognition of his outstanding work in STEM education across the United States and around the world.