SGC2019 Sunday Workshops
As accompanying event to the International Astronautical Congress, SGAC will organize two Workshops on Sunday 20 October 2019, in Washington DC. Students and Young Professionals from various background will be brought together with subject matter experts to deepen knowledge on multiple space topics and gets their hands dirty by working on practical problem-solving activities. 
You can choose between the Space Exploration Workshop and the Space for Earth Hackathon. Interested in one of the workshops? Give a look at their program and register as soon as you can, as seats are limited!
SGC2019 Space Exploration Workshop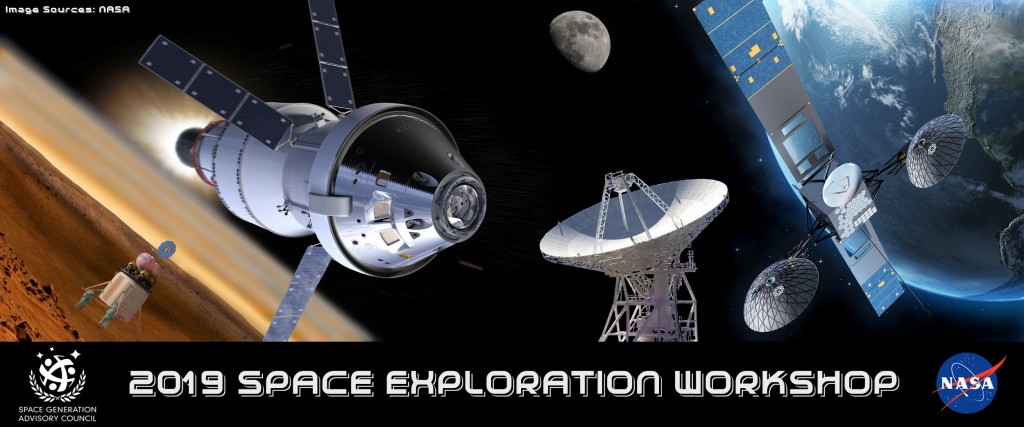 Human Space Exploration ' Composite Banner. All Image Sources: NASA
Are you interested to know more about the communications and navigation challenges of travelling to other planets? 
Join us for the 2019 Space Exploration Workshop in Washington, D.C., on Sunday 20 October, sponsored by NASA SCaN, to be held at the Udvar-Hazy Centre of the National Air and Space Museum, to learn about: 
"To the Moon and Beyond: Enabling NASA's Human Exploration of the Solar System"
NASA is accelerating its ambitious human exploration plans to send humans back to the Moon and on to Mars. The NASA Artemis mission will land humans on the Moon by 2024 and planned Mars missions, such as the Mars 2020 rover, are paving the way for human exploration of the Red Planet in the 2030s. How do these missions send increasing amounts of data back to Earth, and what technological developments in communication and navigation are required to ensure the success of human exploration to the Moon and into deep space? 
The NASA Space Communications and Navigation program office manages and directs the ground-based facilities and services provided by the Deep Space Network (DSN), Near Earth Network (NEN) and Space Network (SN). Join us to learn about how SCaN stays ahead of NASA's science and human exploration goals to ensure the successful operation of missions. 
The 2019 SE Workshop will consist of a morning of talks by subject matter experts, followed by a practical group exercise in the afternoon. Delegates will be presented with scenarios related to the challenges of deep space communications and navigation, and tasked to solve them using the information and tools provided.
Sponsored by NASA SCaN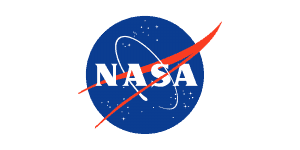 Event details
Sunday 20 October 2019
09:00 – 17:00
Udvar-Hazy Centre
(National Air and Space Museum near Dulles International Airport) 
Washington D.C., USA
A guided tour of Udvar-Hazy is included
Workshop Fee is $12.
Lunch will be provided.
Transport assistance to Udvar-Hazy will be available.
Summary Schedule
08:30
Registration Opens
09:15
Workshop Speaker Sessions
10:30
Coffee Break
10:45
Workshop Speaker Sessions
12:15
Lunch Break
13:00
Tour of Udvar-Hazy
13:45
Practical Exercise Sessions
15:45
Coffee Break
16:00
Feedback Sessions
17:00
Workshop Ends
Got any questions on this Workshop?
Please contact ani.vermeulen@spacegeneration.org
SGAC Space for Earth Hackathon

In the 20 years since the founding of SGAC, we have become established in the space sector as a voice of university students and young professionals to the United Nations, space agencies, industry, and academia. This is through various international SGAC events and project group activities sponsored and mentored by leaders of the space sector. As a part of those efforts, two of our new project groups – Space Technologies for Earth Applications (STEA) and Space Medicine and Life Sciences (SMLS) have come together to host one of SGAC's unique workshops, the "Space for Earth Hackathon", which provides a platform for SGAC members to innovate and solve UN-SDGs based challenges in interprofessional and multidisciplinary groups. This is to create a realised and measurable impact by students and young professionals in the space sector and on the SDGs which can be presented to the UN and other entities where required. These challenges will be proposed by selective industry, academia and government partners whose subject matter experts will provide guidance throughout the day and judge your pitch at the end of it.
Objectives
The objectives of the SGAC Space for Earth Hackathon are to:
Provide a space and concentrated amount of time for participants to make a start on a problem they are interested in;

Strengthen an innovative space community and welcome newcomers from outside the community to the field;

Expose our next generation with the tools and resources to solve terrestrial problems using space-based and space-derived technology;

Create a space for Students and YPs to interact and brainstorm solutions with experts from industry, government, academia and the UN;

Create a network of Students and YPs with similar passion for solution-based approaches for the SDGs for future collaborations with the industry.

Our Hackathon does not aim to completely solve these real world problems within a day. Rather, our event provides a unique opportunity offering an uninterrupted concentrated period of time and access to a critical mass of experts both on the ground and in the space sector to come up with an innovative approach to a real world problems, which would later be implemented as a project under your leadership, if the solutions inspire the sponsors/experts.
Challenges
The theme of the Hackathon is on Space for the Sustainable Development Goals.
SGAC, in partnership with a number of organizations, presents 4 to 6 challenges based on real-world problems faced by these organizations in their mission to achieve the SDGs. The organizations will also provide at least one Subject Matter Expert who has knowledge of the issue on the ground to facilitate the teams. Some of our tentative Hackathon Challenges include:
How to utilize Earth Observation data to improve population census data and optimize healthcare delivery? (SDG Goal 3.B.1, 3.C.1)
How to ensure telemedicine connectivity during critical medical support during bad weather? (SDG Goal 3.8, 3.C)
How to track ocean plastics in the southern hemisphere closer to emerging space countries and how it impacts the environment (SDG Goal 14)
A policy based challenged – TBD (SDG Goal 16)
In addition, we will also invite experts from the space industry who can act as Industry Consultants to support teams in the development of their solutions on the day of the Hackathon.
Event Format
The Hackathon will be run in the following format:
Participants sign up through our website to the Hackathon Event. This is open to any SGAC members and not exclusive to SGC delegates. Members of the STEA and SMLS project group will get priority and you can join here (for STEA) and here (for SMLS).
Challenges will be announced 2 weeks prior to the event.
Participants will be invited to a dedicated Slack channel to propose their ideas for the challenges in the 2 weeks prior to the event. These ideas can range from a basic concept to a well thought out proposal. All participants can join in the discussion to decide which topic suits them.
On the day of the Hackathon, you can pitch your idea to all the participants in a general discussion. Each participant can then choose to join a group that suits them and will work on one of the ideas pitched on the day.
Throughout the day, each participant will work in a team alongside Subject Matter Experts and Industry Consultants to create a Team Solution to be presented at the end of the day in front of a panel of judges. Winning ideas may receive support to develop their ideas further with relevant partners.
Sunday 20 October 2019,
Walter E. Washington Convention Center, Room 143A, 143B , 143C 
Washington DC, USA.
Hackathon Fee is $12
Got any questions on this Hackathon? You can contact:
Swetha Kotichintala, STEA PG Co-lead – swetha.kotichintala@spacegeneration.org
Anthony Yuen, SMLS PG Co-lead – anthony.yuen@spacegeneration.org 
Application Process
Workshop seats are limited, thus applicants will go through a selection process. You can choose to apply to one or both workshops, indicating the workshop you would prefer to be selected for in case your application is successful for both of them.
If you are selected, you will receive an invitation to confirm your registration by paying the workshop fee.
Deadline extended! Application will close August 25th
Selected applicants will be contacted in the 2ns week of September