SGC Evening Events
The Space Generation Congress team has been working diligently to provide outstanding evening events to complement the congress programming. There will be three evening events during the SGC: Space Night, International Night, and the SGC Closing Dinner.
Space Night
Space Night is an evening event during the Congress that celebrates a specific aspect of the space industry in addition to welcoming new members to SGAC. The sponsor would have the opportunity to showcase its activities through a panel on the topic of the Sponsor's choice. This is the perfect format to share, discuss and receive feedback and recommendations from the SGC delegates during the whole evening. This year, Space Night will take place on Thursday, October 21st at the Secret Garden venue hosted at the Tajj Hotel.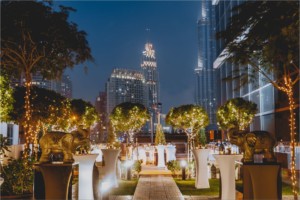 International Cultural Night
This International Cultural Night is an opportunity for the delegates to present their home countries and share cultural aspects like music, food, stories or other aspects of their culture with fellow delegates. All are welcome to wear a traditional outfit of their home place and delegates from the same country or region are encouraged to coordinate with each other to come up with ideas for the representation. This year, International Night will take place on Friday, October 22nd, at Soho Bar & Grill.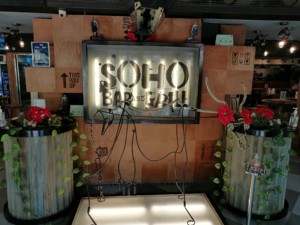 Space Generation Congress Closing Dinner – Sahara Desert Resort
The Space Generation Congress closing dinner is an opportunity for the delegates and sponsors to celebrate the Space Generation community and the hard work done over the past three days of the congress. Attire for the Closing Dinner is formal attire or one's country's formal, traditional attire. This year, the closing dinner will take place on Saturday, October 23rd, at the Sahara Desert Resort.
The Sahara Desert Resort provides an exciting opportunity to experience authentic Arabic culture, located in the desert in Dubai, UAE.The venue will be designed for the closing dinner ceremony to center the tables around the stage area for optimal viewership of our closing dinner programming. 
Dinner will be catered by a 5-star hotel, showcasing traditional Arabic dishes with a starter, main course, and dessert. Entertainment provided by the venue for guests to enjoy during the cocktail reception includes: 
Camel Rides

Henna Tattoo (where COVID-19 protocol can be implemented)

Falcon Display

Mini Souk

Oudh Player

Khaliji Show

Tannura and Nar Show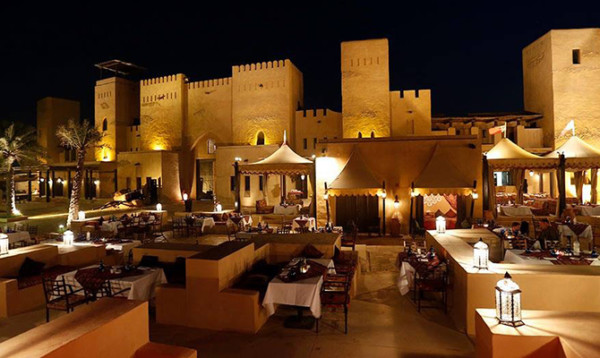 Return transportation to the Sahara Desert Resort from The Apartments DWTC for all delegates (irregardless if they are staying at The Apartments hotel).