SGC Working Groups
The following is a list of Working Group topics that will be the focus of SGC2021. Additional detail, including more Working Group topics, will be added once it is available, so check back regularly for more information!

Lockheed Martin
Working Group Title: If Mark Watney brought back luggage: Science and discovery enabled by a Mars Sample Return
Working Group #6
Mars Sample Return is a proposed international mission to return samples from the surface of Mars to Earth for the first time. It is a pioneering space mission that will further our understanding of the Mars, the universe, and our place in it. Bringing back Mars samples to Earth will enable scientists to examine samples using complex instruments too large to send to Mars and test new theories and models, while simultaneously providing the making the first round-trip mission to another planet become a reality. The mission involves multiple architectural elements that cross the fields of science, technology, and policy. This working group will challenge the delegates to analyze the needs of the program in addressing these fields. Join Lockheed Martin subject matter experts to explore these topics and more in the Mars Sample Return SGC 2021 Working Group.
Description: Mars Sample Return is a proposed international mission to return samples from the surface of Mars to Earth for the first time. It is a pioneering space mission that will further our understanding of the Mars, the universe, and our place in it. Bringing back Mars samples to Earth will enable scientists to examine samples using complex instruments too large to send to Mars and test new theories and models, while simultaneously providing the making the first round-trip mission to another planet become a reality. The mission involves multiple architectural elements that cross the fields of science, technology, and policy. This working group will challenge the delegates to analyze the needs of the program in addressing these fields. Join Lockheed Martin subject matter experts to explore these topics and more in the Mars Sample Return SGC 2021 Working Group.
(1)  Focus: What high value science can be accomplished with the samples that are returned and what are ways the international science community can prioritize this science?
Desired Outcome: Delegates will discuss and brainstorm types of scientific outcomes they think can be studied and realized from Mars samples. "Outside of the box" thinking is encouraged! Since there will be limited samples, delegates will also debate and come up with a decision method to determine how organizations will be selected to receive a sample, how scientific proposals would be ranked compared to others, how do we deal with the geopolitical implications of sharing samples with some nations but not others, etc. Ultimately, think about how to get the most return on investment for the very unique and rare Mars samples that will be coming back to Earth.
(2)  Focus: How will a Mars Sample Return mission affect planetary protection and planetary exploration policy?
Desired Outcome: With increased interest and new directives encouraging Mars exploration, delegates will discuss how to ensure that we are protecting the natural state of the red planet while still enabling groundbreaking scientific research to occur. Delegates should also discuss how to approach international policy development on this topic. How do we create a global agreement? Is it enforceable? Do all nations going to Mars with robotic missions maintain the same level of contamination prevention? Delegates will think about these questions and come up with a solution on how to go about creating planetary protection policies.
(3)  Focus: How will this mission support the human exploration of our solar system?
Desired Outcome: Delegates will discuss how a Mars Sample Return mission will advance our understanding of the elements necessary to send a human to Mars and help us to know what parts of the program need to be improved upon, what parts did not work as planned, what parts were missing, etc. Delegates are encouraged to brainstorm which Mars Sample Return elements they think should provide the basis for future human exploration missions to the red planet. In addition to the program elements already in discussion for a future mission to Mars by NASA and affiliated partners, delegates will also think about additional elements that might enhance a human mission to Mars. What have the world's space agencies not yet thought of? What should we be introducing into the conversation? What industries and organizations should be a part of the discussion?
Subject Matter Expert
Dave Murrow
Senior Manager, Strategy and Business Development, Deep Space Exploration, Lockheed Martin Space
Dave Murrow is the Senior Manager of Deep Space Exploration Strategy and Business Development for Lockheed Martin's Corporation Space. In his current role he is responsible for positioning the company to support NASA robotic exploration missions in the planetary, lunar, astrophysics and heliophysics arenas. In this role he works with the science, engineering, and programmatic stakeholders to build responsive and compelling mission solutions.  He is focused on extending Lockheed Martin's proven heritage in robotic and human spaceflight into the next phase of exploration missions. 
Dave previously served as capture manager for NASA proposals, in both the science and human space flight areas.   Dave has worked on space science and exploration missions in various roles such as navigator and systems engineer at Lockheed Martin, the Jet Propulsion Laboratory, Ball Aerospace, and as the owner of a small business.  He was responsible for the launch campaigns of the Mars Climate Orbiter, Mars Polar Lander, and the Stardust spacecraft, which were all successfully launched in December 1998, January1999, and February 1999. 
Dave has a Master's and Bachelor's degrees in Aerospace Engineering from the University of Texas at Austin ('87) and the University of Colorado ('84).  In Austin, he also worked at the University's Center for Space Research, supporting high precision Earth gravity field development for the Topex mission. 
A Colorado native, Dave lives in Highlands Ranch, Colorado with his wife and has frequent visits from his two grown daughters.  He spends his free time reading, skiing, and hiking in the mountains.
Subject Matter Expert
Lisa May
Chief Technologist for Commercial and Civil Space Advanced Programs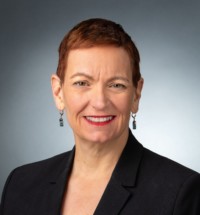 Lisa May is currently Chief Technologist for Lockheed Martin's Commercial and Civil Space Advanced Programs. Lisa is responsible for leading technology strategy development in support of all market segments and is the principal advisor on CCS technology investments and partnerships. Prior to assuming the Chief Technologist role, Lisa served as the Deputy Space Exploration Architect. She supported Lockheed Martin's technical response to NASA's call to take humans safely to the surface of the Moon by 2024. Before joining Lockheed Martin in 2019, Lisa was CEO and principal consultant for Murphian Consulting. She provided systems engineering and management consulting services to technology entrepreneurs in such diverse fields as nuclear, forensics, space, and transportation technology.
From 2002 to 2015, Lisa was at NASA Headquarters, where she managed NASA's diverse portfolio of Mars missions, led advanced studies, contingency planning, risk analyses, and conducted Program-level planning including Mars communications. Lisa chaired the International Mars Exploration Working Group, leading spacefaring nations in cooperation for Mars sample return and initiated Mars-related challenges and student competitions. Concurrently, Lisa was the Program Executive for the Mars Atmosphere and Volatile EvolutioN (MAVEN) mission, the Mars Technology Program, and Mars Sample Return. Prior to joining NASA Headquarters, Lisa worked at NASA Goddard Space Flight Center, founded Jackson-May Associates, and was Director of Business Development at Aurora Flight Sciences.
Lisa holds a master's degree in mechanical engineering and a bachelor's degree in speech communication, both from the University of Virginia. In addition to her being an AIAA Associate Fellow, Lisa is an IEEE Senior Member, and an INCOSE Expert Systems Engineering Professional.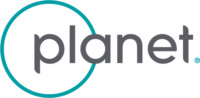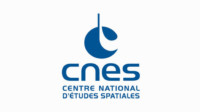 Planet & CNES
Working Group Title: Utilizing Space Technologies for Climate Change and Sustainability
Working Group #1
On September 15, 2015 the member states of the United Nations adopted the most ambitious agenda for global change in its history, the Sustainable Development Goals, or "SDGs". These seventeen global goals articulate nothing less than a moonshot for the simultaneous improvement of the human condition and the planet, addressing everything from poverty and hunger to clean energy and climate change. Fittingly for a moonshot, the proposed schedule to achieve these goals is fifteen years – roughly equivalent to the time between the start of the space race and the arrival of the first humans on the moon.
Earth Observation will play a critical role in fulfilling the "2030 Agenda" for Sustainable Development. Large constellations of Earth-observing satellites now produce enormous volumes of potentially actionable information about our Earth, with wide relevance to the SDGs. 
Yet this trove of information is of little value if it is not synthesized into actionable insights, and then made accessible to those best positioned to take action. Routinely, elite scientific, technical and intergovernmental bodies produce indicators that never reach communities on the ground. 
Delegates in this Working Group will be challenged to determine what role satellite-based Earth Observation should play in addressing this "access gap", by empowering local communities and worldwide to take informed action to tackle climate change and fulfill the SDGs. 
Delegates will learn from experts at Planet about the methodology to quantify achieving the SDGs through EO data, and use this knowledge in their discussions to determine how to make this data actionable.
Furthermore, delegates will be introduced to the concept of Environmental Social Governance (ESG). ESG is a set of nonfinancial criteria that investors are increasingly using to value businesses. In view of this, companies are setting themselves ESG targets and adding these to their financial statements to inform socially conscious investors.
"Nature will be on the balance sheet, which means space will be on the balance sheet — because you can't see [many ESG phenomena] without us"  Andrew Zolli, Planet Vice President for Sustainability and Impact 
On the environmental side, ESGs are associated with the direct emissions from a company's own facilities (Scope1); a company's energy consumption (Scope 2) and the greenhouse gas intensity of their supply chains (Scope 3). Space has a critical role to  play in the environmental side of ESG with many satellite companies already supporting industrial sectors to track and meet climate change targets. ESG principles can also be applied across the sector used to hold space sector actors accountable to this standard, enabling companies to secure a competitive advantage and commercial benefits.
Delegates will focus on how to encourage the adoption of space-derived data by companies external to the space sector to help them understand their progress in relation to ESG guidelines.
Focus Questions
Focus Question: In an age of accelerating climate risk, how do we ensure the benefits of Earth Observation data (for adaption, mitigation, and resilience purposes) reach local communities?
Desired Outcome

:

Local communities need practical, EO-powered decision support tools to help address climate change. Discussions will be focused on how could the EO and Space industry as a whole incentivize their creation and use?
Focus Question: What are the visions and aspirations of the next generation with regards to how policy can be structured to ensure ethical and democratic access to these EO tools, and use these to build new norms towards planetary stewardship?
Desired Outcome

: Discussions will be focused on identifying what role can private and governmental agencies play in providing data-sharing access to EO-powered decision support tools and creating relationships between these entities to support this initiative.
Focus Question: Given the wide acceptance of Environmental, Social, and Governance (ESG) as a metric to evaluate companies globally, how can companies in the space sector adopt and implement these socially conscious practices? 
Desired Outcome:

 Delegate exposure to the concept of ESG and how space sector companies can 1) adopt these in their practices in and of themselves and 2) How space-derived data, namely, EO imagery can be used to help others track their activity and ranking on the ESGs.
Subject Matter Expert
Andrew Zolli
Vice President Impact & Sustainability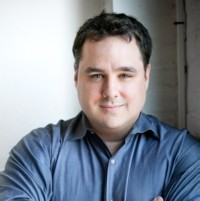 Andrew Zolli works at the intersection of global innovation, foresight, social change and resilience. A central thrust of Andrew's work has been how to harness the power of emerging tools, technologies, and new approaches for lasting beneficial change.
Andrew oversees Global Impact Initiatives at Planet, a breakthrough space and AI organization which has deployed the largest constellation of Earth-observing satellites in history. These satellites image our whole planet every day in high resolution, and my team makes sure this data is used to its highest and best purposes to monitor the world's ecosystems, improve humanitarian action and disaster response, transform sustainable development, and advance scientific discovery and artistic expression.
He also spends much of his time advancing a global dialogue on resilience – how to help people and systems persist, recover and thrive amid disruption. For several years, he has travelled from the coral reefs of Palau to the back streets of Palestine, exploring the dynamics of resilience in many contexts. The results are encapsulated in his book 'Resilience: Why Things Bounce Back', published by Simon and Schuster in the U.S., and in many other languages and territories around the world.   Since the book's publication, the resilience work has focused on bringing together coalitions of interested practitioners and leaders from many related fields, developing new, interlocking strategies for personal, urban, community, climate, and organizational resilience.
From 2003-2014, he was the primary creative and curatorial force behind PopTech, a renowned innovation and social change network. The organization brings together a community of innovators from many different fields — artists, scientists, technologists, social change agents, entrepreneurs, and unconventional 'weirdos' — to share ideas and to work on new approaches to some of the world's toughest problems, in areas like financial innovation and inclusion, data science and community resilience, mobile health, climate adaptation, urban resilience and violence cessation.
In addition to the above, he serves as a Fellow of the National Geographic Society and he advises, and speaks regularly to a wide array of leading companies, governmental organization, NGOs, start-ups and cultural and civil society groups. These include the senior leadership teams at companies including GE, PWC, Nike and Facebook.
He also serves as an advisor to OneConcern, an organization using AI to transform disaster response, CureViolence, which is using revolutionary approaches, grounded in public-health, to arrest the spread of violence, and the McHarg Center for Urbanism and Ecology at the University of Pennsylvania, which advances ecological design in the places most vulnerable to the effects of climate change.
From 2015-2017, he served as the Chair and Interim President of the Garrison Institute. The Institute is a not-for-profit, non-sectarian organization committed to harnessing the power of contemplative wisdom and practices — from many traditions, and in many contemporary contexts — to build a more compassionate and resilient future for all.
His work and ideas have been covered in the media, he has been recognized in places like Vanity Fair's "Next Establishment" to the Chronicle of Philanthropy's list of "Innovators to Watch"
Subject Matter Expert
Athiye Jawad
Senior Business Development Manager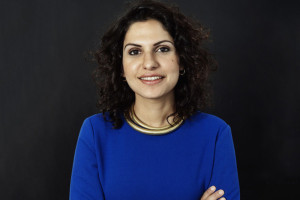 Athiye Jawad currently focusses on strategic business development at Planet. She's an aerospace engineer who likes to flex her business muscle. Her passion lies in space, specifically bringing the engineering world closer to strategy, story telling and leadership. In her spare time she drives non-profit organisations in outreach and education. After completing her Masters in Aerospace Electronics and Telecommunications from SUPAERO, ISAE in Toulouse, France, Athiye worked for Fortune 500 aerospace and telecoms companies – Corning, Airbus and Rolls-Royce and now Planet. Athiye additionally serves as the Vice Development for the World Space Week and formerly executed several roles for the Space Generation Advisory Council in Support of the United Nations Programme on Space Applications. Coming from a mixed background and living in different continents, Athiye speaks 7 languages fluently
Subject Matter Expert
Rosanne Saccone
Chief Marketing Office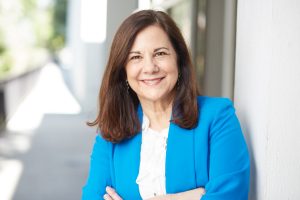 Rosanne Saccone is Planet's Chief Marketing Officer (CMO). She leads Planet's marketing team, and is focused on helping Planet scale, accelerate revenue growth and amplify the company's presence as a market leader in technology and aerospace. Rosanne is a seasoned strategic marketing executive with over 25 years of results-driven leadership experience in the high tech industry. Prior to joining Planet, Rosanne was CMO at Bluejeans Network, where she spearheaded an integrated marketing and sales development approach to drive growth in the enterprise video conferencing segment. Previously she spent five years as CMO at Pentaho Corp (now Hitachi Vantara), where she helped transform the company into a leading big data integration and analytics company. Her other marketing leadership roles include positions at Hewlett-Packard and BEA Systems. Rosanne received her bachelor's degree in economics from Stanford University and her MBA from the University of Virginia's The Darden School.
Subject Matter Expert
Melissa Rosa
Impact Program Manager
Subject Matter Expert
Aaron Smith
Product Manager, Imagery Publication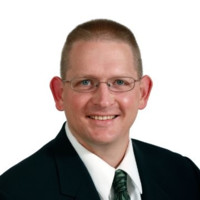 European Space Agency
Working Group Title: Space Safety and Security
Working Group #2
Currently more than 27,000 pieces of orbital debris, or "space junk," are being tracked.  Much more debris, too small to be tracked, but large enough to threaten human spaceflight and robotic missions exists.  As both the debris and spacecraft are traveling at very high speeds, an impact of even a tiny piece of orbital debris with a spacecraft could create significant problems.
The European Space Agency 2025 agenda has prioritized the expansion of Space Safety and Security related activities. This acknowledges the challenges in using space assets – Earth's orbit being the most important asset! The rapid increase in launch activity by both commercial and government actors threatens the safety of all space assets, and by extension, can render Earth's orbit inaccessible. Delegates will have the opportunity to explore and identify effective ways to prevent, monitor, mitigate and remediate space debris. This is a crucial step to keep space accessible, safe and sustainable in the long term.
Objectives
Raise awareness amongst delegates on Space Safety and Security issues,  specifically as relates to space debris 

Explore current ideas and plans for space debris prevention, monitoring, mitigation and remediation

Develop potential new solutions for Space Safety and Security technology, science, and policy while exploring their opportunities and drawbacks
Focus Questions
What are the current ideas within the space debris domain and are these solutions feasible from a technical, political and economic perspective? 

What can the space industry (public and private entities) do better to make space debris a more mainstream topic? 

What are the resources we need (including government support and international collaboration)?

Can we come up with newer/different solutions for prevention, monitoring, mitigation and remediation? 
Subject Matter Expert
Holger Krag
Head of the Space Safety Programme Office for the European Space Agency.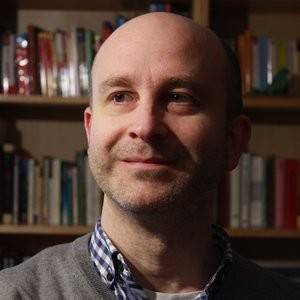 Dr. Krag has been a Space Debris Analyst in the Space Debris Office of ESA/ESOC located in Darmstadt, Germany, since 2006. He has worked on the operational conjunction event analysis for various ESA missions, debris risk assessment, mitigation analysis and the Surveillance and Tracking Segment of the European SSA system. Since 2014, he is head of the Space Debris Office. He represents ESA in the IADC (Inter Agency Debris Coordination Committee) and is a lecturer at the Technical University of Darmstadt. 
Since 2019, he is head of ESA's Space Safety Programme Office which is responsible for the Agency's Space Debris, Space Weather and Planetary Defence Activities 
Subject Matter Expert
Jan Siminski
ESA Space Debris Office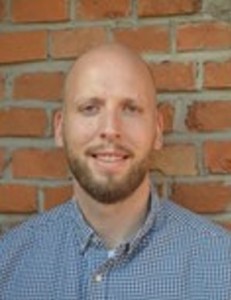 Jan Siminski joined ESA's Space Debris Office in 2015. He works mainly on space situational awareness tasks such as the analysis of current and future space surveillance systems and the development of object-cataloguing tools, e.g. correlation and orbit determination.
Subject Matter Expert
Romane Prouteau
ESA Clean Space Office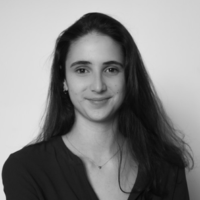 "After a dual degree in International Management & Sustainability and Space Engineering I endeavoured to join my two interests in sustainability applied to space when I entered the ESA Clean Space Office 6 months ago. My current activities involve the support of the Eco-design actions and the CleanSat project for End-of-Life management."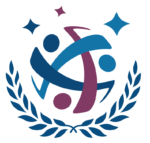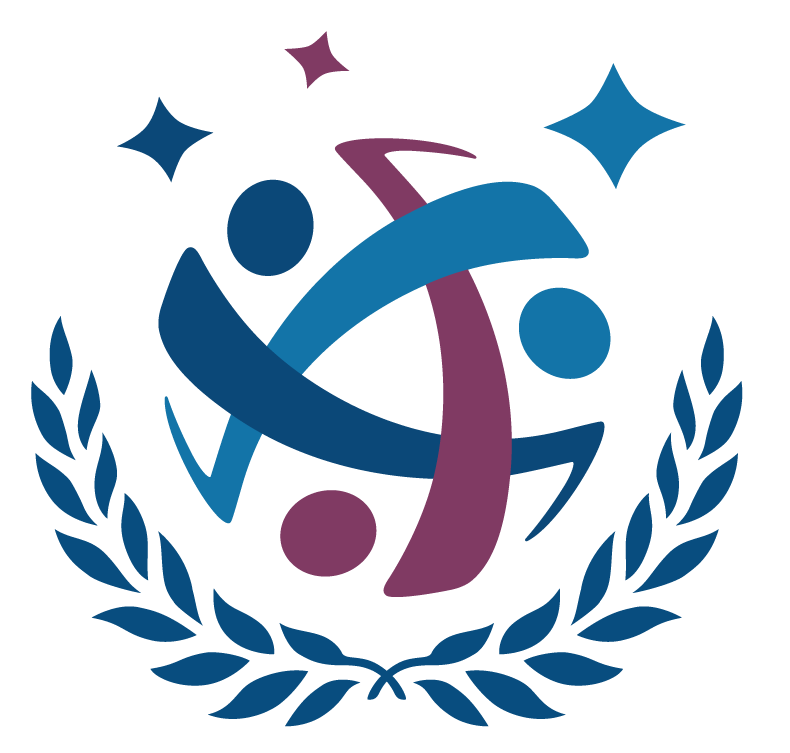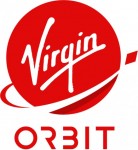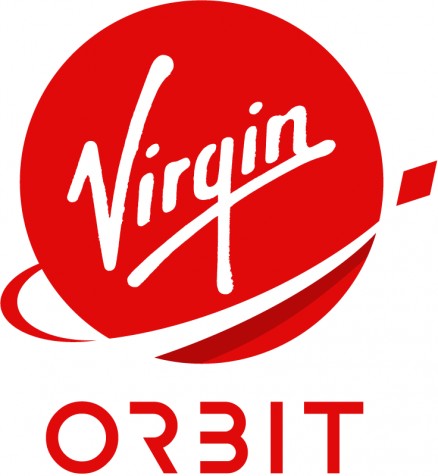 SGAC Special Track in partnership with Virgin Orbit and Airbus
Working Group Title: International Space Development and Cooperation
Working Group #5
As the modern space sector and economy globalizes, and more actors – both commercial companies and countries – begin utilizing outer space for a variety of purposes and applications, the opportunities (and challenges) facing the international space community are growing. The diversification of the space community presents new possibilities for partnerships in Earth observation, climate and weather monitoring, disaster mitigation, and space exploration, among other activities; at the same time, it complicates the long-term coordination and sustainability of outer space activities.
Today, no one country or company can easily "go it alone" in outer space – cooperation between international space actors is becoming more important than ever to succeed in outer space, and is necessary to tackle the biggest issues of our day. This special track will be focused on the relationships and partnerships across the globe between commercial and civil space actors in the 21st century – identifying and addressing how they are currently working together, how they can better work together in the future, the roadblocks they face toward deeper cooperation and coordination, and the possibilities that international space cooperation can have for the future of space development.
An additional focus for this special track is on international cooperation in the Middle East and Asia Pacific Region to boost commercialization of space. Delegates will discuss topics such as  Earth Observation and climate monitoring to support local governments, organizations, and space programs in the region.
Focus Questions
Civil and Commercial Cooperation in the "New Space" Environment:
How can and should companies (such as Virgin & Airbus) work across borders and globally, with both civil and commercial partners, in the "new space" economy, addressing global problems with new technologies, new capabilities, and new approaches to space?
Are there unique areas (engineering, technology, applications) that international partnerships in the "new space" arena can provide for space development, which haven't been the case before?
Private vs. Institutional Partnerships:
What might the differences and similarities be in the future between partnerships between private companies, civil space agencies and governments, and between companies and governments?
How can the global space sector best ensure that these different types of partnerships maximize their potential and benefit, and are sustainable for the space environment in the long-term?
Are there current challenges toward deeper cooperation in private or institutional partnerships? How can these be better addressed and resolved, especially across borders?
Subject Matter Expert
Gregory Pedersen
Regional Sales Director Space, Airbus Defence and Space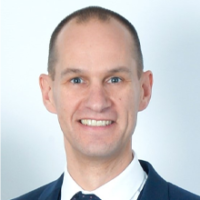 Gregory Pedersen is a regional sales director for space at Airbus Defense and Space where he is in charge of business development and customer relations.
 
Gregory has so far realized his whole career in the Aerospace industry, starting in aircraft repair, maintenance, and procurement of landing gears and then moving to the Space environment where, for the past 14 years, he has been involved in different projects in the fields of navigation, constellations, telecommunication or Earth observation. 
 
Gregory recently moved to the UAE and is now based in Abu Dhabi.
Subject Matter Expert
Janice Starzyk
Vice President, Government Operations, Virgin Orbit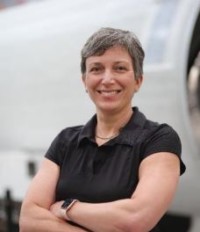 Janice Starzyk joined Virgin Orbit in 2021 to head up the company's Washington, DC, office and government operations. Her extensive experience and contributions in the space industry include leading the consulting practice at Bryce Space and Technology and more than a decade leading the commercial strategy and market intelligence for launch service providers International Launch Services (ILS) and United Launch Alliance (ULA). At Futron Corporation, Janice worked with a range of civil, military and commercial space industry customers.
She received her Bachelor of Science in Foreign Service from Georgetown University.
She holds a Master of Arts in economics and international relations from the Johns Hopkins School of Advanced International Studies, and a dual-degree Global MBA from Tulane University and Universidad Icesi in Cali, Colombia.
For more than a decade, Janice has also provided community leadership and support to local STEM education programs through the Washington Space Business Roundtable.
Subject Matter Expert
Jim Simpson
Chief Strategy Officer, Virgin Orbit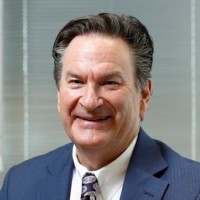 A 41-year veteran in the aerospace and defense industry, Jim Simpson currently serves as the Chief Strategy Officer for Virgin Orbit after a prior tenure on the Virgin Orbit Board of Directors. Prior to joining Virgin Orbit, Jim served as CEO for the start-up Saturn Satellite Networks, where he led their efforts to provide economical space communications. Additionally, Jim recently served as the CEO and a member of the Board of Directors for ABS Satellites. Jim received an MBA from the University of Southern California and also holds a Bachelor of Science and Master of Science in Materials Engineering from the University of California, Los Angeles.
NASA Planetary Defense Coordination Office
Working Group Title: Safeguarding Earth
Working Group #4
As our awareness of the space environment expands and the number of documented Near-Earth-Object close approaches increases, Planetary Defense has grown to be a critical role within the space industry. As the risk of an asteroid impact becomes better understood, this topic becomes of increasing importance. What will happen if an asteroid is on a collision course with earth? What decisions would need to be made in such a high-pressure scenario, and who will make these decisions?
Delegates a part of the Planetary Defense Working Group will have to answer these questions during a fast-paced 'choose your own adventure' impact exercise where their actions will determine the consequences during this simulated planetary defense mission.
NASA PDCO seeks to assemble a team of delegates to educate on key concepts and requirements of Planetary Defense, and provide a podium to express their recommendations. This Working Group will focus on planetary defense discussions around the hypothetical impact exercise and allow delegates to develop policy recommendations that will encompass this generation's view of the planetary defense area.
Objectives
Educate the SGC delegates on key concepts and requirements of Planetary Defense

Understand the SGC delegates decision making process and response plan during the mission

Enable SGC delegates to recommend prioritized future courses of action in Planetary Defense to UNOOSA based on the outcome of their discussions and the simulation exercise.

Increase public awareness and engagement with Planetary Defense concepts
Focus Questions
What technologies, resources and regulations are available to study, understand, and possibly, prevent an impact?

Do we need to focus on prevention, mitigation or both (or neither!)?

What are the main concerns of the various people affected? 

What are the steps to take to provide accurate and timeless information to the media, public and decision makers while maintaining the right perception of the situation and avoiding panic and chaos?

Should taxpayer money be used for planetary defense if the odds of an extreme event occurring are relatively low?
Subject Matter Expert
Detlef Koschny
ESA Planetary Missions Division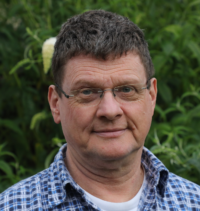 Detlef Koschny is acting head of the Planetary Defence Office of the European Space Agency. He has been involved in building up ESA's activities in this area since 2008. He holds a Ph.D. in planetary science from the Technical University of Munich. His main expertises are space-based camera systems and small bodies in the Solar System. He has worked as Science Ground Segment manager for a number of ESA's planetary missions.
Besides managing ESA's Planetary Defence activities, he is also involved in the ExoMars mission, which will launch to planet Mars in 2022
Subject Matter Expert
Bruno Victorinosarli
Aerospace Engineer at Heliospace
Subject Matter Expert
Kelly Fast
Program Scientist, NASA Planetary Science Division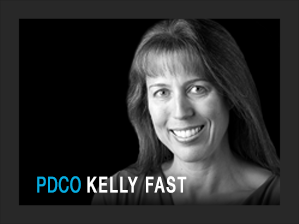 Kelly Fast is the Near-Earth Object Observations Program Manager for NASA's Planetary Defense Coordination Office. She earned her B.S. in Astrophysics from UCLA and her M.S. and Ph.D. in Astronomy from the University of Maryland. She investigated ozone and atmospheric chemistry on Mars, winds on Titan, and the effects on Jupiter's stratosphere of small body impacts as an astronomer at NASA's Goddard Space Flight Center before coming to NASA Headquarters in 2011.  Dr. Fast previously served as Program Scientist for the MAVEN mission to Mars and she led NASA's Solar System Observations, Planetary Astronomy and Planetary Atmospheres research programs.
Main-belt asteroid 115434 (2003 TU2) was renamed "Kellyfast" in honor of Dr. Fast's contributions to planetary science. Known for belting out a song and producing YouTube's "Hotel Mauna Kea", she also enjoys Star Trek, Space:1999, crochet, and ham radio, holding Amateur Extra license class callsign N3XUJ.
Subject Matter Expert
Brent Barbee
Flight Dynamics Engineer, NASA Goddard Space Flight Center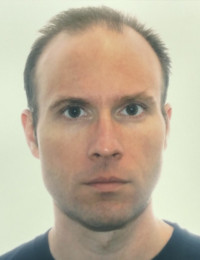 Brent Barbee is an aerospace engineer at NASA's Goddard Space Flight Center and adjunct faculty in the University of Maryland's Department of Aerospace Engineering. He holds Bachelors and Masters degrees in Aerospace Engineering from the University of Texas at Austin. His prior work includes serving on the Flight Dynamics team for the OSIRIS-REx asteroid sample return mission, developing the algorithms for the Near-Earth Object Human Space Flight Accessible Targets (NHATS) system, serving on the 2017 NASA NEO Science Definition Team, and being an author of the U.S. National Near-Earth Object Preparedness Strategy and Action Plan. He also performs space mission design research for Planetary Defense and is a member of the Investigation Team for NASA's upcoming Double Asteroid Redirection Test (DART) spacecraft mission to perform the first demonstration of the kinetic impactor technique for asteroid deflection. Main-belt asteroid 120208 was renamed "Brentbarbee " in honor of his contributions to asteroid missions and planetary defense.
Subject Matter Expert
Lorien Wheeler
Risk Assessment Lead for the Asteroid Threat Assessment Project (ATAP) at NASA Ames Research Center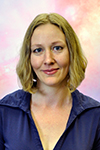 Lorien Wheeler is the Risk Assessment Lead for the Asteroid Threat Assessment Project (ATAP) at NASA Ames Research Center, supporting NASA's Planetary Defense Coordination Office. Her primary work includes developing physics-based probabilistic models of asteroid entry and damage to evaluate the risks posed by potential impact threats. Her risk assessment work has supported Science Definition Team studies to help guide NASA's future asteroid survey efforts, and is currently helping to develop impact modeling capabilities for the U.S. National NEO Preparedness Strategy and Action Plan. She has performed risk assessments for numerous hypothetical asteroid impact scenarios, including several Planetary Defense Conference exercises and scenarios based on close-approach observing campaigns of real asteroids such as 99942 Apophis. She has worked at Ames as part of the NASA Advanced Supercomputing Division and Engineering Risk Assessment team since 2008, and began work on the ATAP project in 2015. She holds a degree in Astrophysics from the University of California, Los Angeles (UCLA).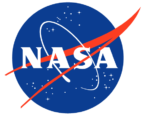 NASA Exploration Working Group Title: Artemis Site Planning and Strategic Goals for a Global Return to the Moon
Working Group #3
Since announcing plans in 2019, NASA has made considerable progress toward its goal of landing astronauts near the lunar South Pole by 2024, with a steady cadence of landing missions beyond that. Leveraging the expertise of its workforce, as well as that of U.S. industry and international partners, NASA is leading the development of a long-term human presence on and around the Moon, and an evolving campaign of exploration and discovery that will pave the way to Mars and beyond. Artemis and its affiliated programs like Gateway, Commercial Lunar Payload Services (CLPS), the Space Launch System (SLS), Orion, and the Human Landing System (HLS), will enable astronauts from the U.S. and around the world to take the first steps toward building on the legacy of Apollo. But questions still remain. What are the obstacles and priorities NASA should consider as it further develops its plan for Artemis – from where to go to what to do when we get there?
NASA's goal is to seek input from Working Group members to help NASA in its work, both from a technical standpoint, but also weighing the policy, legal, economic, and social considerations that go into extending humanity's presence to the Moon. It is important to NASA to gather perspectives from young people around the world. To support this effort, NASA will provide the Working Group members with an up-to-date understanding of Artemis and NASA's plans for sustained human exploration. NASA will also include a briefing on current efforts to identify high-value scientific sites of interest for Artemis, and the challenges and opportunities presented by different potential locations.Objectives:
Inform the Working Group members about NASA's latest plans for Artemis and lunar exploration and development.
Inform the Working Group members about potential sites of scientific interest and the various factors that must be considered in the analysis.
Generate informed feedback from the Working Group members on the above.
 Potential Focus Questions:
What scientific goals should Artemis crews try to achieve on the lunar surface?
How can emerging space nations contribute to Artemis in meaningful ways?
How can NASA leverage crowd sourcing and citizen science to improve Artemis engagement and planning?
What is the value of human vs robotic exploration when considering where to land?
How much should economic potential and future infrastructure development (either government or commercial) be considered when selecting landing sites?
What are the policy and legal considerations given the likely areas to be explored and how could NASA and its partners address them?
How will activities on the lunar surface impact life on Earth and how much should this be weighed in NASA's planning?
Subject Matter Expert
Nicole Herrmann
Technical Integration Manager for the Human Exploration Development and Operations Office (HEDOO) at NASA's Marshall Space Flight Center (MSFC)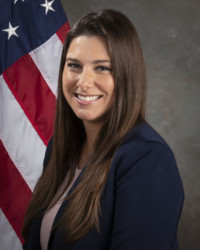 Nicole Herrmann began her career at NASA Headquarters and has had various roles supporting future human exploration over the last 14 years.  Nicole is currently the Technical Integration Manager for the Human Exploration Development and Operations Office (HEDOO) at NASA's Marshall Space Flight Center (MSFC) in Huntsville, Alabama.  In this role, Nicole supports technical and programmatic integration as well as strategic planning for NASA's human exploration activities at Marshall.  She is also currently serving on temporary assignment as the Deputy Manager for the Exploration and Transportation Development Office in HEDOO.
Nicole graduated from the University of Maryland in College Park receiving a Bachelor of Arts in History and a minor in Astronomy.  She completed graduate studies at the George Washington University receiving a Master of Arts in International Science and Technology Policy with a focus on Space Policy as well as a Master of Science in Systems Engineering, also from the George Washington University.
Subject Matter Expert
Nate McIntyre
Strategy and Integration Manager for the HEO Systems Engineering
and Integration (SE&I) division at NASA HQ.

Nate McIntyre serves as the Strategy and Integration Manager for the HEO Systems Engineering and Integration (SE&I) division at NASA HQ. In this role, Nate provides project management support to the Artemis campaign and assists with Moon to Mars(M2M) strategy development.
His work particularly focuses on policy issues concerning the Artemis program and related human spaceflight efforts, as well as key interfaces with NASA's science and technology programs, other government agencies, international partners, and industry stakeholders.
Nate's prior roles at NASA covered legislative affairs, industry relations, and supporting the National Space Council's Users' Advisory Group. His first full-time role in space policy came in 2015 at the Federal Aviation Administration's Office of Commercial Space Transportation where he supported domestic and international policy efforts aimed at growing the commercial space industry. Nate is a native of Southern California, and holds a masters in science and technology policy from Arizona State University and a bachelors in political science from San Diego State University. He also served in the US Marine Corps Reserve from 2003-2009.
Subject Matter Expert
Erin Mahoney
Strategic Communications Lead for Advanced Exploration Systems at NASA HQ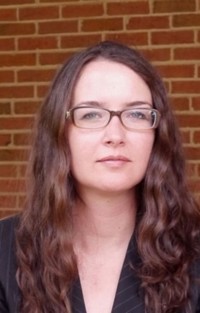 Erin Mahoney is an outreach and communications expert with 14 years of experience on contract at NASA, mostly working within human spaceflight architecture teams. She specializes in stakeholder engagement through writing, visualization, and strategic messaging. Erin develops and implements communication strategies, composes internal and external communications materials, creates and manages web content, and directs the development of multimedia products for a broad range of human spaceflight audiences. Erin earned a B.A in Communications from the University of Texas at San Antonio, with double majors in technical writing and public relations.