SGAC Beach & Breakfast Running Challenge
As an accompanying event to the Space Generation Congress and International Astronautical Congress, the SGC team is  hosting a "beach and breakfast" running event, hosted by our sponsor elseco. Join the elseco Space Team and #elseFIT coaches for a 3, 5, 7km or longer run, depending on your ability, around the track next to the ocean, followed by a complimentary breakfast on the beach! Runners of all skills are welcome, but spots are limited, check back for more information coming soon!
Event Details
Date: 24 October 2021
Time: Start time 08:00 (If you'd like to travel as a group, meet at The Apartments DWTC Hotel Lobby at 07:30)
Location: Kite Beach (near Sunset Mall, more information to be provided)
Cost: FREE (does not include transportation to event).
Registration opens Thursday, October 7th at 16:00 CEST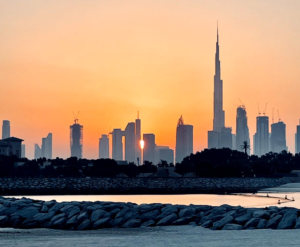 SGC Sunday Workshops
As an accompanying event to the International Astronautical Congress, SGAC will organize two Workshops on Sunday 24 October 2021, in Dubai, UAE at the Mohammed Bin Rashid University Of Medicine and Health Sciences venue. Students and Young Professionals from various backgrounds will be brought together with subject matter experts to deepen knowledge on multiple space topics and get their hands dirty by working on practical problem-solving activities. 
You can choose between the Space Medicine and Life Science and Career Development workshops.
Career Development Workshop
Leading through complexity:  Your mindset matters
Leaders today need increasingly sophisticated and agile mindsets to deal with complexity and change as well as to build sustainable connections.  We need to anticipate changes, develop a broad point of view as well as be open to new perspectives.  We need to be able to challenge our own assumptions and the assumptions of others.  We need to be flexible and creative.  We need the capacity to learn and integrate new understandings. All of these require self-awareness and mindset development.
Event Details
Date: Sunday, October 24th, 2021
Time: 2:30-5PM Gulf Standard Time (TBC)
Location:  IAC venue – Dubai World Trade Center
Cost: $11 (cost towards coffee break)
Registration is Open!
Click Here for Career Development Eventbrite Registration
Point of Contact: SGC Managers [email protected]
How do we develop these capabilities? 
We need to move from focusing only on what we know (our competencies), towards understanding how we make sense of what we know. Being an expert is necessary but not sufficient. Why? We are wired to avoid change, and brain research suggests our largely unconscious habits of mind drive our behavior. This means 90% of our decisions, motivations and reactions are influenced by automatic, unconscious processes.  We naturally default to familiar solutions and processes, even when they no longer match the new or changing environment. This is why we still trip over ourselves despite being smart people who sincerely want to do better.
During this workshop, we will develop connections to one another while focusing on such things as:
What am I doing that sabotages my potential? What new practices could support my best self showing up?

What can I do to engage ALL of me, including increasing my passion and meaning at work, developing practices to sustain my energy and increase stamina, seeing the big picture in challenging circumstances,  maintaining positive energy to deal with disappointments, and regulating my emotions.
How does my past shape my present and future? What are my patterns? Do I have strengths that I overuse? Is autopilot behavior blocking my desired results?  How do my patterns impact my relationships?
Workshop participants will leave with an action plan to focus on practices that will support their development as leaders in a complex world and on their individual mindset growth.
The Speaker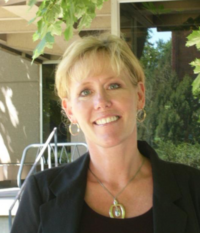 Julie A. Chesley, PhD
Julie Chesley is the lead of the Chesley Group and also an associate of SyncUp Leadership Group.  Her consulting practice ranges from designing and facilitating strategic off-site meetings with Fortune 100 Presidents and their customers, executive coaching, board succession planning, survey feedback, and executive leadership development.  All of these are aimed at personal, team and organizational transformation.  
Previously, she was on the faculty at the Graziadio Business School at Pepperdine University where she led the Master of Science in Organization Development program, delivering graduate classes in 4 different countries. She also taught at the United States Air Force Academy and Colorado College.  She has numerous publications and presentations including articles in California Management Review, Journal of Values Based Leadership, Journal of Change Management, Journal of Business Research and the Journal of Leadership Studies, as well two texts: Applied Project Management for Space Systems and Strategic Thinking: Today's Business Imperative.
Before Pepperdine. Julie served twenty years in the United States Air Force retiring as a Lt Colonel. During her Air Force career she led critical strategy implementation and change efforts including strategic planning for a major government agency which led to national recognition.
Julie is active on the Board of the Falcon Foundation of the US Air Force Academy as well as on the Board for the National Educational Alliance for Borderline Personality Disorder (NEABPD).  
She received a B.S. in Management from the United States Air Force Academy, and an M.B.A and Ph.D. in Organization Theory and Strategy from the Leeds School of Business at the University of Colorado.  
Julie lives in Georgetown TX with her husband Bruce and her 17 year old dog Rocko, and ten month old puppy Leia.   She is the proud mother of Abbey, 28 and Alex, 27.  
Contact Information:   linkedin.com/in/julie-chesley-phd

SGAC Introduction to Space Medicine Workshop
In conjunction with 1st International Space Medicine Research Symposium (ISMRS) for Early Career Investigators 
The SGAC Space Medicine & Life Science (SMLS) Project Group will be hosting an inaugural hybrid workshop prior to the 2021 International Astronautical Congress in Dubai, UAE. Our workshop aims to provide a broad introduction to the interdisciplinary field of space medicine and life sciences from the global space community. It is designed for students and young professionals from academia, healthcare, industry, government, and military regardless of their professional background or disciplines. Join us at our workshop, where we will be hosting world-leading expert keynote speakers, a fire-side chat on career development, and hear from peers presenting their space medicine and life sciences research during the Symposium. 
If you are a student or early career investigator (< 35 years), you can submit your abstract for consideration at our Research Symposium here: https://forms.gle/4F1aBZzHp26vsRN27  Deadline for submission is October 10. 
Event Details:
Date: 24 October 2021
Time: TBC likely 13:00 – 17:00 Dubai Time
Venue: Mohammed Bin Rashid University Of Medicine and Health Sciences, Main Auditorium, and on Zoom
Registration is OPEN!
Point of Contact:  Sunny Narayanan
[email protected]