Keynotes and Panels
The SGC team is thrilled to be hosting a variety of keynote speakers and panels at this year's SGC 2021. The following is a list of topics and sponsors that will be the focus of the Space Generation Congress. All keynote speeches and panels will be Live Streamed. Please note this is not an exhaustive list and is subject to change. Additional detail will be added once available, so please check back regularly for more information!
Keynotes
Lockheed Martin Keynote Speech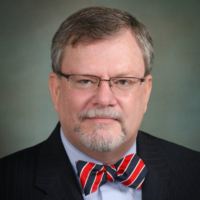 Mike Hawes
Vice President Human Exploration & Orion Program Manager
W. Michael Hawes, DSc, is the Vice President Human Space Exploration and Orion Program Manager for Lockheed Martin Space. Dr. Hawes joined Lockheed Martin in July 2011 after concluding a 33-year career with the National Aeronautics and Space Administration (NASA), and was selected to head up Lockheed Martin's Orion Program Office in 2014.
Prior to joining the Orion Program, he served as the Director for Human Space Flight Programs with Lockheed Martin's Washington Operations organization.  In this role he was responsible for representing the Human Space Flight/ Space Systems Company organization with the Administration and the congress. 
During his 33 year career with NASA, Dr. Hawes served as the Associate Administrator for Independent Program and Cost Evaluation (IPCE) where he was responsible for providing objective studies and analyses in support of policy, program, and budget decisions by the NASA Administrator.  He also served as the Deputy Associate Administrator for Program Integration in the Office of Space Operations at NASA Headquarters in Washington, DC, and supported the Space Shuttle Program focusing on Return to Flight actions as well as the transition and disposition of Space Shuttle assets following the program's conclusion. 
In addition, Dr. Hawes served as the Deputy Associate Administrator, International Space Station (ISS) and Program Director for the ISS at NASA Headquarters where he directed the space station budget; established and implemented station policy and coordinated external communications; and liaison activities with the Administration, congress, industry and the station's international partners. During his tenure with the ISS Program, 13 Space Shuttle assembly mission were completed, the critical Russian Service Module launched, the first five Expedition crew launches were accomplished.  All assembly missions were completed successfully as major components were integrated in space without ever seeing their counterparts on the ground. 
Dr. Hawes received a Bachelor of Science degree in Aerospace Engineering from the University of Notre Dame in 1978 and Masters and Doctor of Science of Engineering Management degrees from the George Washington University in 1996 and 2006 respectively.  He is also a graduate in Program Management from the Defense Systems Management College, Ft. Belvoir, Va.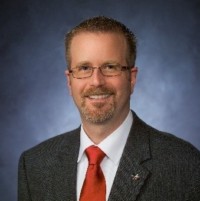 Rob Chambers
Human Spaceflight Strategy and Business Development Director
Rob Chambers is the director of Human Spaceflight Strategy and Business Development for Lockheed Martin's Corporation's Space Systems Company.
In this role, he is focused on Lockheed Martin's blueprint for deep space exploration, leveraging the company's proven heritage in robotic and human spaceflight to extend humanity's understanding of our solar system to answer fundamental questions about where we come from, where we're going, and whether we're alone in the universe.
Rob has been with Lockheed Martin since 1993 and has worked on a variety of Space Systems Company programs including Earth remote sensing satellites, the Space Shuttle, Orion, and deep space habitats. 
Rob has bachelor's and master's degrees in Aeronautical and Astronautical Engineering from Purdue University. Throughout his career, Rob has led the development of guidance and controls subsystems, avionics, and flight software. 
European Space Agency (ESA) Keynote Speech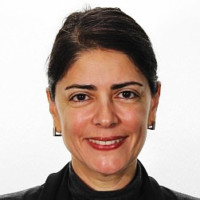 Maria-Gabriella Sarah
Partnerships and Member States Relations
Maria-Gabriella Sarah has a MSc in electrical engineering and has been working in American Consultancies before joining ESA. After a start in the Science Directorate, as operations engineer, she implemented at Corporate level in the Strategic Department  the Agency Risk Management framework  ESA is using today,  and is now in charge of Partnerships with non space businesses. In that context she has supported the setting up of the Sustainable development Goals  catalogue ESA has put in place to gather all space projects helping achieve the 17 United Nations SDG's.
ISpace Keynote 

Takeshi Hakamada
Founder and CEO
Inspired by Star Wars as a child, Takeshi Hakamada set out to pursue a life focused on space exploration.
He went on to earn a Master's degree in Aerospace Engineering from Georgia Tech, where he was
involved in the conceptual design of next-generation aerospace systems. Starting in 2010, while working
for a management consulting firm, he worked part-time to lead the Japanese team, HAKUTO, one of the
finalists for the Google Lunar XPRIZE competition, and changed the team's management to ispace, inc.
As Founder & CEO of ispace, Takeshi has raised record fundraising for the company and is now leading a
multinational commercial lunar exploration program, known as HAKUTO-R. An active proponent for the
commercial space industry, Takeshi is guiding ispace to continuously challenge itself to enable humans
to establish a sustainable ecosystem between the Earth and the Moon by unlocking the utilization of
space resources.
ISU/IAF Keynote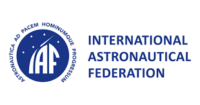 Pascale Ehrenfreund
President of the International Space University and the International Astronautical Federation
Pascale Ehrenfreund is the President of the International Space University (ISU) and the President of the International Astronautical Federation (IAF). She is also Research Professor of Space Policy and International Affairs at the Space Policy Institute/George Washington University in Washington DC. Since three decades she contributed as Principal Investigator, Co-Investigator and Teamleader to ESA and NASA astronomy and planetary missions as well as experiments in low Earth orbit and on the International Space Station. Pascale Ehrenfreund was the Chair of the Executive Board of the German Aerospace Center (DLR) between 2015-2020 and the President of the Austrian Science Fund (FWF) from 2013-2015. Pascale Ehrenfreund holds a Master degree in Molecular Biology, a PhD in Astrophysics, and a Master degree in Management & Leadership. The asteroid "9826 Ehrenfreund 2114 T-3" bears her name.
Planet Keynote Speech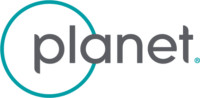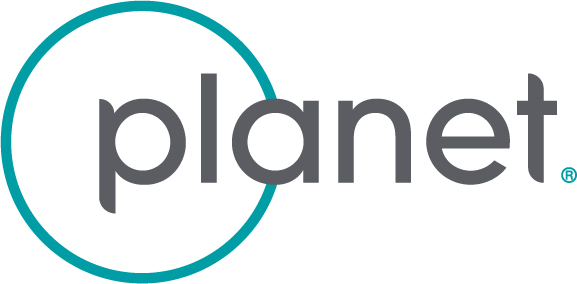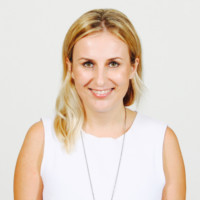 Dr. Agnieszka Lukaszczyk
Senior Director for European Affairs
Dr. Agnieszka Lukaszczyk is a Senior Director for European Affairs at Planet. A Polish/American national, has worked at the European Commission, Directorate General for Internal Market, Industry, Entrepreneurship and SMEs, Space Data for Societal Challenges and Growth Unit. She also worked at the Directorate General for Enterprise and Industry, Space Policy and Research Unit. Before she joined the Commission, Agnieszka was the Brussels Office Director for the Secure World Foundation. In addition, she is the former Chairperson and the former Executive Director of the Space Generation Advisory Council in Support of the United Nations Programme on Space Applications. Agnieszka also worked at the European Space Policy Institute as a research fellow. Agnieszka serves as the Vice President – Europe for the World Space Week And Sits on the Board Of Directors for the Women in Aerospace-Europe. She obtained a PhD in Space Security at the Polish Univeristy of War Studies. She also holds a Master's degree from the Warsaw School of Economics in Management of Space in New Economies and a Master's degree from the American University School of International Service in International Politics plus a Bachelor degree in Political Science from the University of Tennessee. She also studied at the Universite Catholique de Louvain in Brussels, Belgium; the Jagiellonian University in Krakow, Poland and the World Trade Institute in Berne, Switzerland. She gained professional experience at the Political Section of the Polish Embassy in Washington DC, American Electronics Association in Brussels, European Department of the Polish Senate in Warsaw and the Warsaw Business Journal.
Luxembourg Space Agency Keynote Speech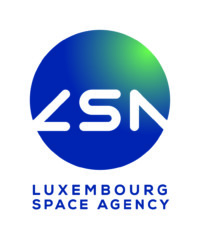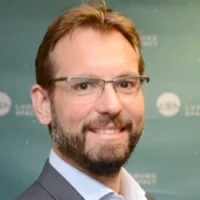 Dr. Marc Serres has been appointed CEO of the Luxembourg Space Agency in September 2018. He is the Head of the Luxembourg Delegation at the European Space Agency (ESA) and represents the country in the Council of ESA. Before joining the Ministry of the Economy in 2013 as Head of Space Affairs, Mr Serres managed the relations with ESA at the Ministry of Higher Education and Research as industrial policy officer during 8 years. These functions as civil servant have been preceded by 5 years of experience in the satellite communications antenna manufacturing industry within the company HITEC Luxembourg S.A., first as Project Engineer and finally as Chief Engineer for satcom products development. He holds a PhD in optoelectronics and a Master in electrical engineering with specialty in microwave frequencies, both from the Université catholique de Louvain in Belgium. Marc Serres is a Luxembourg national.
NASA Planetary Defense Coordination Office Keynote Speech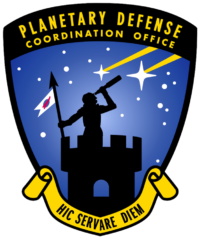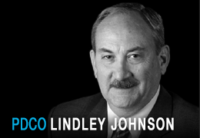 Lindley Johnson
Planetary Defence Officer
Lindley Johnson is NASA's Planetary Defense Officer and Program Executive of the Planetary Defense Coordination Office (PDCO).
Mr. Johnson graduated from the University of Kansas in 1980 with a bachelor's degree in astronomy and a commission from the U.S. Air Force Reserve Officers Training Corps. He served 23 years active duty in the Air Force, obtaining the rank of lieutenant colonel and numerous awards and decorations while working on national security space systems. He also earned a master's degree in engineering management from the University of Southern California. After coming to NASA in 2003, he served as Program Executive for NASA's Deep Impact mission. He was then Lead Program Executive for NASA's Discovery Program of mid-class planetary missions for eight years.

Mr. Johnson became Program Executive for NASA's Near Earth Object (NEO) Observations Program in 2003. Since then, efforts of the Program have discovered nearly 17,000 near-Earth asteroids, about 90 percent of the total known.
Mr. Johnson has received NASA's Exceptional Achievement Medal. Asteroid 5905 (1989 CJ1) is named "Johnson" to recognize his efforts in detecting NEOs. Mr. Johnson is a private pilot and owns a Cessna Cardinal.
NASA Exploration Keynote Speech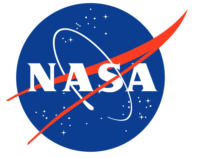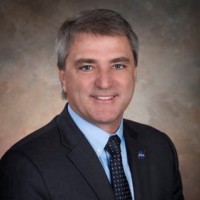 Greg Chavers
Deputy Associate Administrator for Systems Engineering and Integration
Dr. Greg Chavers is the acting deputy associate administrator (DAA) for Systems Engineering and Integration (SE&I) in NASA's Human Exploration and Operations Mission Directorate (HEO). In this role, Chavers is charged with implementing directorate-level strategies that are responsive to national priorities and NASA's vision for human spaceflight. He applies more than 30 years of engineering and program management experience to serve SE&I's objectives to establish human spaceflight requirements across HEO, develop human mission architectures for the Moon and Mars, formulate programs, and integrate science and technology utilization goals into the architectures.
Most recently, Dr. Chavers was deputy manager of NASA's human landing system (HLS) Program, and prior to HLS program formulation, he was a lead developer of HLS requirements and government reference architecture. As HLS deputy program manager, Dr. Chavers was jointly responsible for leading the development of an integrated human lunar landing system for the Artemis program.
From 2018 until 2020, Chavers was the formulation manager of HEO's Advanced Cislunar and Surface Capabilities, managing a team of more than 200 civil servants and contractors developing landing system risk reduction technologies and partnerships with U.S. industry. In this role, he developed Lunar CATALYST, NASA's groundbreaking foray into public-private partnerships to advance lunar landing capabilities, and initiated the work that led to the current HLS Program. Before that, he managed multiple lunar lander projects at NASA's Marshall Space Flight Center, and was lead systems engineer for Mighty Eagle, a full-scale robotic prototype lander that completed more than 40 terrestrial flights.
Dr. Chavers earned his bachelor's degree in aerospace engineering from Auburn University, and his master's and doctoral degrees in physics from the University of Alabama, Huntsville.
Throughout his more than three decades of service to NASA, Chavers has received more than 30 awards for his contributions to spaceflight programs. He also holds two patents in radio frequency technologies.
Panels
Our Sustainable Future: Utilizing Space Technology for Climate Action
A Connected World: International Development in Space and Private – Public Partnerships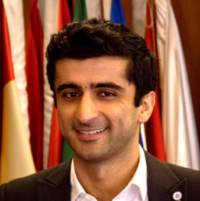 Manny Shar
Head of Analytics
Manny Shar is the Head of Analytics at BryceTech, managing and leading consulting engagements for government and commercial clients, having built up BryceTech's international presence into a revenue generating and profitable business. He has worked across the board on innovative projects from early stage investment to commercial model development in the satellite communications sector, previously managing the analysis for a multi-billion-dollar portfolio of assets and carrying out cross-functional strategic business development activities for Inmarsat.
Manny provides expert guidance on a number of topics, including launch demand assessment, spaceports and spaceflight development, and technology forecasting. He sits on multiple working groups and committees, including the UK Space Agency's Space Technology Advisory board and the International Astronautical Federation's Entrepreneurship and Investment Committee. He is a recipient of SSPI's 20 under 35 and SGAC's Space Generation Leadership Award. 
Manny holds a master's degree in space studies from the International Space University and a bachelor's in computer science from the University of Kent.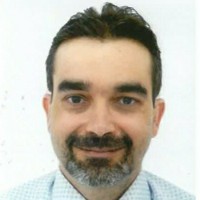 David Santos Gil
Aerospace Engineer
David Santos Gil is an Engineer at the National Space Science and Technology Centre (NSSTC) since August 2019. He earned a master degree in Aerospace Engineering in IST, Portugal. He was previously involved in projects in Europe where he contributed to numerous Space Missions and Aircraft.

Blue Origin: Suborbital Commercial Space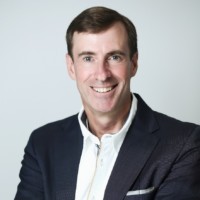 Clay Mowry
Vice President for Global Sales
Clay Mowry is vice president for global sales at Blue Origin, a private space company developing reusable launch vehicles and technologies that dramatically improve access to space for people and payloads. His mission is to provide customers with safe and affordable commercial space transportation services using the reusable New Shepard & New Glenn launch vehicles.
Clay came to Blue Origin from Arianespace, Inc. where he served for 15 years as chairman and president. As the leader of Arianespace's U.S. subsidiary, he was responsible for managing sales, marketing, strategy, communications and government relations activities in the region.
He also served for six years as the founding executive director for the Satellite Industry Association (SIA), a non-profit alliance of satellite operators, manufacturers, and ground equipment suppliers.
Prior to his role at SIA, Clay worked as a presidential management fellow and senior trade specialist with the U.S. Department of Commerce's International Trade Administration in the Office of Aerospace and Office of Telecommunications.
Clay Mowry received a Master of Business of Administration from Georgetown University in Washington, D.C., and a Bachelor of Arts in politics and government from Ohio Wesleyan University in Delaware, Ohio.
In addition to his work at Blue Origin, Clay is the Chairman of the Finance and Industry Relations Committees at the International Astronautical Federation. He currently serves on the advisory boards of Via Satellite magazine and the Space Generation Advisory Council. Clay is also the founder and Chairman of the Future Space Leaders Foundation, a non-profit organization dedicated to the career development of young space and satellite industry professionals.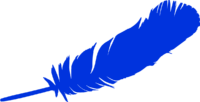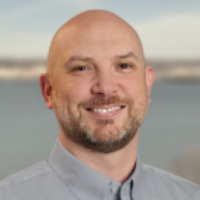 Rich Leshner
Vice President
Rich Leshner, PhD, is Vice President of Consulting at BryceTech.  He leads the team's industry-leading market analysis,  technology forecasting, economic modeling, and data analytics  business to support customers in aeronautics, space, defense  and national security, and other market segments. 
Leshner previously served as the Executive Vice President of  Operations for Planet Federal, a subsidiary of the Earth  observation company Planet. In this role, Leshner grew geospatial business with the U.S. federal government, led policy engagement with Congress, and oversaw regulatory and  compliance functions throughout the organization. 
Leshner has a history of distinguished public service, with  leadership roles at the White House and NASA. He has supported oversight and strategic  direction for U.S. civil space and space science programs at multiple government agencies. He was a Senior Space Policy Analyst at the White House Office of Science and Technology Policy,  where he supported the development of the 2010 National Space Policy and championed  reforms to better integrate commercial space capabilities. At NASA, Leshner worked on  international exploration projects and managed a $150+ million portfolio of innovative small  business research. 
Leshner holds a Ph.D. in public policy and public administration from George Washington  University and a Master's Degree in aeronautics and astronautics from Stanford University.