The Space Generation Fusion Forum 2021 Organizing Team
SGFF is managed and organized by a dedicated team of SGAC volunteers. Volunteering for SGFF is a unique and valuable opportunity to get involved in SGAC, and to contribute to the success of the event. Opportunities to volunteer for next year's SGFF, along with other SGAC positions, may be found on the SGAC vacancies page, here. 
This year's SGFF organizing team is:
Managers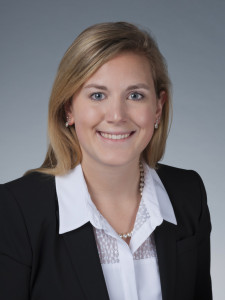 Kristin Shahady
Manager
Kristin Shahady is a systems engineer at Ball Aerospace in Colorado working as a data analyst for satellite mission data. She has a bachelor's degree in astrophysics from Florida Institute of Technology and is pursuing her space studies master's at the University of North Dakota. In 2015, Kristin worked for Lockheed Martin Missiles and Fire Control as a systems engineer. In 2016, she was accepted as a delegate for Space Generation Fusion Forum where she landed her current job at Ball Aerospace. Since then, she's served on many SGFF organizing teams, won the 2017 Move an Asteroid competition, and was NPoC for the U.S. from 2018-2020.
Previously, she worked for the Kennedy Space Center's education program. She had an internship with Space Telescope Science Institute working with top scientists in the field to optimize Hubble archived data. Throughout school she researched the orbital geometry of circumbinary planets using Kepler data. She is on the employment committee for the American Astronomical Society encouraging astrophysicists to participate in the aerospace industry.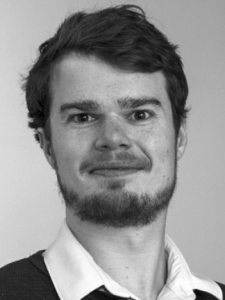 Tasman Powis
Deputy Manager
Tasman Powis is an Australian expat currently completing his Ph.D. at Princeton University within the Mechanical and Aerospace Engineering Department and in collaboration with the Princeton Plasma Physics Laboratory. His research focus is on the physics of fusion energy and the modeling of advanced spacecraft propulsion concepts. He is also involved in researching the regulations and policy regarding the use of nuclear power and propulsion systems in outer space, with the aim of motivating their peaceful, safe and reliable application.
Tasman has been a member of SGAC since 2012 when he attended the Space Generation Congress in Naples. He has since attended numerous SGAC events and contributed for several years as a member of the Space Generation Fusion Forum organizing team. Tasman is looking forward to working with the SGFF manager, and team, to build on the hard work of previous years in organizing an exciting and engaging SGFF 2021.
Delegates Team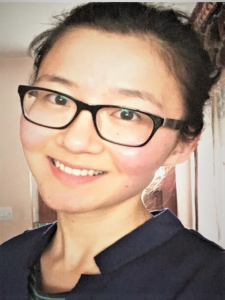 Zhen Cahilog
Zhen Cahilog is a medical doctor working in London, England. She has a keen interest in space medicine and is a member of SGAC's Space Medicine and Life Sciences (SMLS) project group, participating in several active research projects.
Zhen is committed to increasing diversity within the STEM field through her ongoing involvement in science outreach at Imperial College London, where she graduated, and the UN Space4Women network.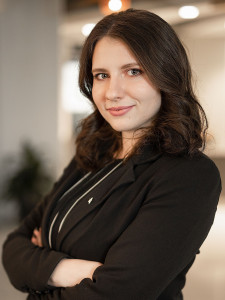 Vera Demchenko
Vera Demchenko is currently a systems test engineer at Lockheed Martin. In 2019, she completed her B.A. in astrophysics at the University of Colorado Boulder. A class of 2019 Brooke Owens Fellow, she is passionate about commercial space programs and astronomy outreach.
Previously, Vera completed an internship at NASA Goddard Space Flight Center as an outreach coordinator and has worked as a public presenter at the Fiske Planetarium.
She encourages young people from all backgrounds to pursue their professional development goals and takes great pleasure in being a mentor for the next generation. Vera's goal is to be an aerospace business development leader.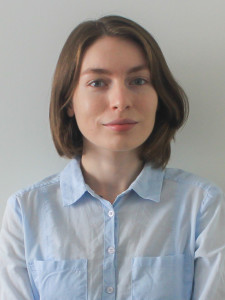 Ekaterina Seltikova
Ekaterina Seltikova is currently a Ph.D. student at the Fluid Mechanics Laboratory of Lille – Kampé de Fériet, France, which was created by five different institutions (Arts et Métiers Paristech, CNRS – French National Centre for Scientific Research, Lille University, Ecole Centrale Lille, and ONERA – The French Aerospace Lab) to advance aerospace science. Her research focuses on wall turbulence, dynamics of turbulent energy dissipation, Reynolds stress, and skin friction. She received her B.Sc. and M.Sc. in physics from Bashkir State University, Russia, and her M.Sc. in fluid mechanics and energetics from the Grenoble Institute of Technology, ENSE3, France. 
Ekaterina is a team player with a multi-disciplinary background in academia, industry, and the nonprofit sector. She has experience in a range of fields and took on roles within research, engineering, strategy planning, fundraising, team and project management, and event organization. She has been an active member of SGAC since 2019 as part of the Space Exploration Project Group.
Logistics Team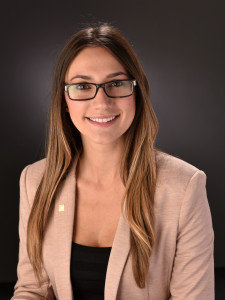 Nicole Beale
Nicole Beale is a project manager at Ball Aerospace working on knowledge management. Previous to this role, she worked within marketing and communications at Ball Aerospace. She has been involved in some form of planning for the Space Symposium over the last four years. She is really excited and honored to be a part of the SGFF planning team.
Nicole's work in knowledge management has led her to believe that networking and sharing stories are the best way for people to learn and connect. She understands getting young professionals together to discuss and share about all things space is important and imperative to our progress as a society. Beyond that, Nicole thinks space is awesome and loves learning something new every day!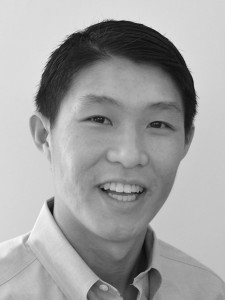 Manwei Chan
Manwei Chan is an NSF Fellow and Ph.D. candidate in aerospace engineering at MIT. He wants to mature the commercial space ecosystem, eventually allowing more people and projects to utilize space. For his master's degree, he wrote a guidance algorithm that would allow satellite servicing vehicles to dock with a tumbling object. While in graduate school, he consulted for OrbitFab, a start-up working to establish an in-space gas station infrastructure.
He is also a 2019 Matthew Isakowitz Fellow, and while at NanoRacks, developed strategies for commercial space station applications. Outside of academia, he is involved with STEM outreach, running the MIT Space Seminar and other events to get the community excited about space. In his free time, he likes to ski, hike, and play football (soccer).
Programs & Sponsorship Team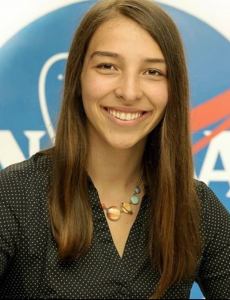 Alyssa Deardorff
Alyssa Deardorff works as a systems engineer at the NASA Jet Propulsion Laboratory (JPL) in Pasadena, California. At JPL, she is a sequencing integration engineer for Mars 2020 Perseverance Rover surface operations, Mars 2020 flight system systems engineer for sequencing, and is on the project systems team for the Multi-Angle Imager for Aerosols (MAIA) studying how air quality impacts human health. She has an M.S. in aerospace engineering from Georgia Institute of Technology, as well as a B.S. double major in renewable energy engineering and systems engineering from Oregon Institute of Technology.
She is a passionate space advocate and loves helping with and leading events and outreach activities in the community to build awareness of our space endeavors, and provide educational opportunities for youth. Alyssa has previously held many SGAC roles including being an SGFF delegate and organizing team member, SGC delegate, helping organize various events, and U.S. NPoC. She is excited to return to help this year on the organizing committee for SGFF 2021!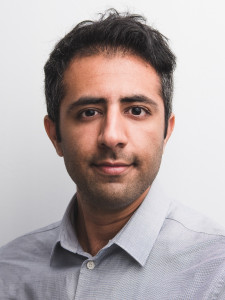 Zaid Rana
Zaid Rana is a junior program scientist at the Canadian Space Agency working on mission systems. At SGAC, he acts as a National Point of Contact for Canada. In 2020, he joined the leadership team at Zenith Canada Pathways Foundation where he aspires to co-create a community of diverse and thoughtful leaders in the aerospace industry.
Zaid has previously completed a traineeship at the European Space Agency in space resources and space operations. Over the years, he has contributed to the development of over six space missions and strategic exploration planning within the International Space Exploration Coordination Group.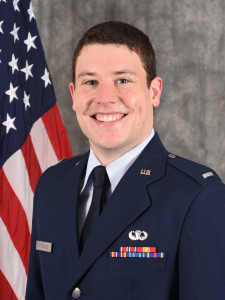 Daniel Reynolds
Daniel Reynolds currently serves as a spacecraft test engineer in the United States Space Force. A 2019 graduate of the Massachusetts Institute of Technology (MIT) (SM, Aeronautics and Astronautics) and a 2017 graduate of the U.S. Air Force Academy (B.S., Astronautical Engineering), Daniel has accumulated several years of experience working in the academic, defense, not-for-profit, and non-profit sectors of space exploration.
While an undergraduate student at the Air Force Academy, Daniel served as the systems engineering team lead for the DoD's FalconSAT program, which included oversight of FalconSAT-6 (launched December 2018) and FalconSAT-8 (launched May 2020). After commissioning into the U.S. Air Force in May 2017, Daniel went on to conduct his graduate school research at the Charles Stark Draper Laboratory. As a Draper Fellow, Daniel spearheaded research efforts into the selection, design, testing, and evaluation of flight control strategies for NASA's Gateway. 
Daniel's desire to serve on the SGFF organizing team is rooted in gratitude. Being a delegate to the SGFF in 2017 not only introduced him to SGAC, but also broadened his perspective as a space professional. Daniel has served SGAC as a co-lead for the Commercial Space Project Group (February 2018 – April 2019), and is currently serving as the National Point of Contact (NPoC) for the U.S. (November 2020 – present). Daniel will be serving on the Programs and Sponsorships Team, and is extraordinarily excited to work with other committee members on crafting a dynamic, diverse, and transformational agenda.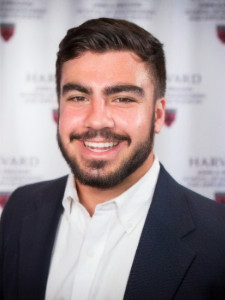 Simon Shuham
Simon Shuham is a Senior Sales Engineer at Ursa Major Technologies, a Colorado-based rocket engine manufacturer. Prior to joining Ursa Major, Simon was a propulsion engineer at Blue Origin working on the design, integration, assembly, and test of the BE-3U and BE-4 engines. Before Blue Origin, Simon worked at United Launch Alliance as a propulsion engineer, developing fluid systems and components for the Atlas, Delta, and Vulcan launch vehicles.
Simon is an Aviation Week 20 Twenties recipient and remains involved in a variety of young professional development organizations including SGAC, SEDS, AIAA, the Zed Factor Fellowship and Seattle's Museum of Flight. Simon graduated from Harvard College with a Bachelor of Science in Mechanical Engineering and from the University of Colorado Boulder with a Master of Science in Aerospace Engineering.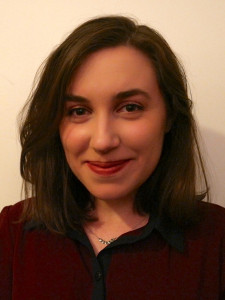 Jessica Todd 
Jessica Todd is a Ph.D. student in aerospace engineering at the Massachusetts Institute of Technology. Originally from Wollongong, Australia, she has a Bachelor of Science and a Bachelor of Aerospace Engineering from the University of Sydney, and a master's in aerospace engineering from MIT. Her current research focuses on autonomous systems for planetary and oceanic exploration.
She has previously worked on human spaceflight research and is currently part of an MIT-led effort to develop a self-assembling tower for the lunar surface. Jessica is a Mars analogue astronaut, completing a mission at the Mars Desert Research Station in 2020, and was part of the largest all-female expedition to Antarctica as part of the Homeward Bound Leadership Program in 2019.
Andrew Lesh
Andrew Lesh is a recent chemical engineering M.S. graduate from Stanford University, aspiring astronaut, and current materials engineering intern at Relativity Space in Long Beach, California. He also serves as a systems lead for the Stanford Student Space Initiative's BRIC experiment (Biopolymer Research for In-situ Capabilities), which will operate aboard the International Space Station next year and test the formation of a sustainable concrete analog material in microgravity. His primary interests are in-situ resource utilization, planetary surface infrastructure, nuclear energy, and archaeology.
In 2017 and 2018, he worked as a field archaeologist at the Chavin de Huantar temple complex in Andean Peru, where he helped discover a network of subterranean chambers with custom-built camera masts. In 2019, he served as a co-lead and founder of the Stanford Student Space Initiative's Mars Team and has since interned with the USRA Center for Space Nuclear Research, Made In Space, Ultra Safe Nuclear Corporation – Technologies (USNC-Tech), and NASA Ames Research Center.
Communications Team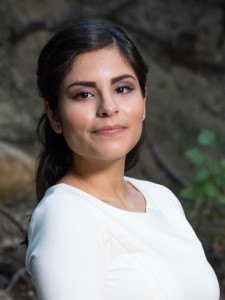 Jocelyne Andrade
Jocelyne Andrade graduated with a B.A. in astronomy-physics from Colgate University in 2019. During her time there, she studied disk accretion in T-Tauri stars and had the opportunity to observe for the project at Apache Point Observatory in Sunspot, New Mexico. Jocelyne also co-led an interdepartmental student group created to amplify and celebrate traditionally underrepresented backgrounds in STEM. The organization aimed to create community among all STEM students, provided funding for conference expenses, and organized diverse speakers for research presentations. The need for diversity and inclusion in STEM was never so starkly apparent to Jocelyne until she got to college, but she has since vowed to advocate for and encourage scientists of all backgrounds.
Outside of academia, Jocelyne has a love for marketing and communications, particularly when it comes to graphic design and other visual media. She is looking forward to exploring the possibility of a career in science communications while working towards her ultimate goal of a Ph.D. in astronomy. Jocelyne currently resides in Texas with her fiancé and is on a quest to find the perfect banana bread recipe.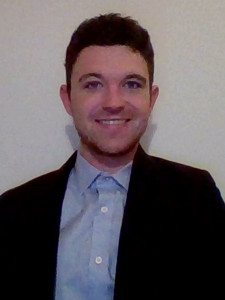 Cody Knipfer
Cody Knipfer works in the government affairs office of a commercial space company, where he is the liaison to Congress and the U.S. federal government for the organization. He graduated from McDaniel College in 2015 with a B.A. in political science, and with a M.A. in international science and technology policy from the Space Policy Institute at the Elliott School in 2018.
Prior to his current role, he held space policy positions with two aerospace-focused trade associations — the Commercial Spaceflight Federation and the Aerospace Industries Association — and spent time working in the House of Representatives handling a defense portfolio.
His most significant contribution to rocket engineering was assembling the LEGO Saturn V.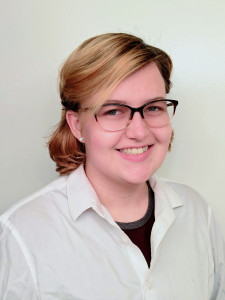 Jaclyn Wiley
Jaclyn Wiley is a space technology data analyst at Bryce Space and Technology. At Bryce, she researches space exploration technology, commercialization and policy, and space traffic management. She also supports the NASA Space Technology Mission Directorate (STMD). She was a Class of 2019 Brooke Owens Fellow, also placed at Bryce.
Prior to the Brooke Owens Fellowship, Wiley served three internships at NASA with the Hubble Space Telescope project group, the Commercial Space Development Division and the Commercial Crew Program. Wiley graduated from Embry-Riddle Aeronautical University with a degree in spaceflight operations with a specialization in space policy and operations.