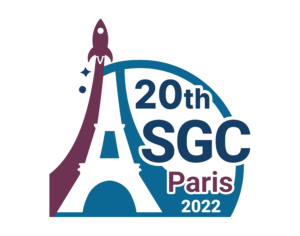 Event theme: Diversity, Access and Inclusion
This year SGAC will be hosting its 20th SGC and in celebration of this milestone, we have selected the overarching theme of diversity, access and inclusion for SGC 2022 in celebration of our rich and vibrant SGAC community as well as the breadth of opportunity that exists in the space sector.
The space sector has traditionally been dominated by government bodies from only a handful of countries in the world, leaving the voices and opinions of individuals and smaller countries unheard. If the exploration of space is to benefit all of humanity, we must make sure to include the experiences and opinions of all people. We will therefore be focusing on topics related to diversity, access and inclusion in the SGC programme, and we are so excited to welcome a diverse set of delegates from all over the world. 
Read why the topic of DAI matters to some of our delegates:
It will take a global effort to achieve our goals on the Moon, Mars and beyond, and I believe we can only do that through actively encouraging and committing to diversity, access and inclusion in the space industry.
-Sarinya Jitklongsub, Thailand
It is the diversity of profiles and points of view that innovations and new ideas emerge from, in the space sector and everywhere else. 
-Elizaveta Shashkova, Russia