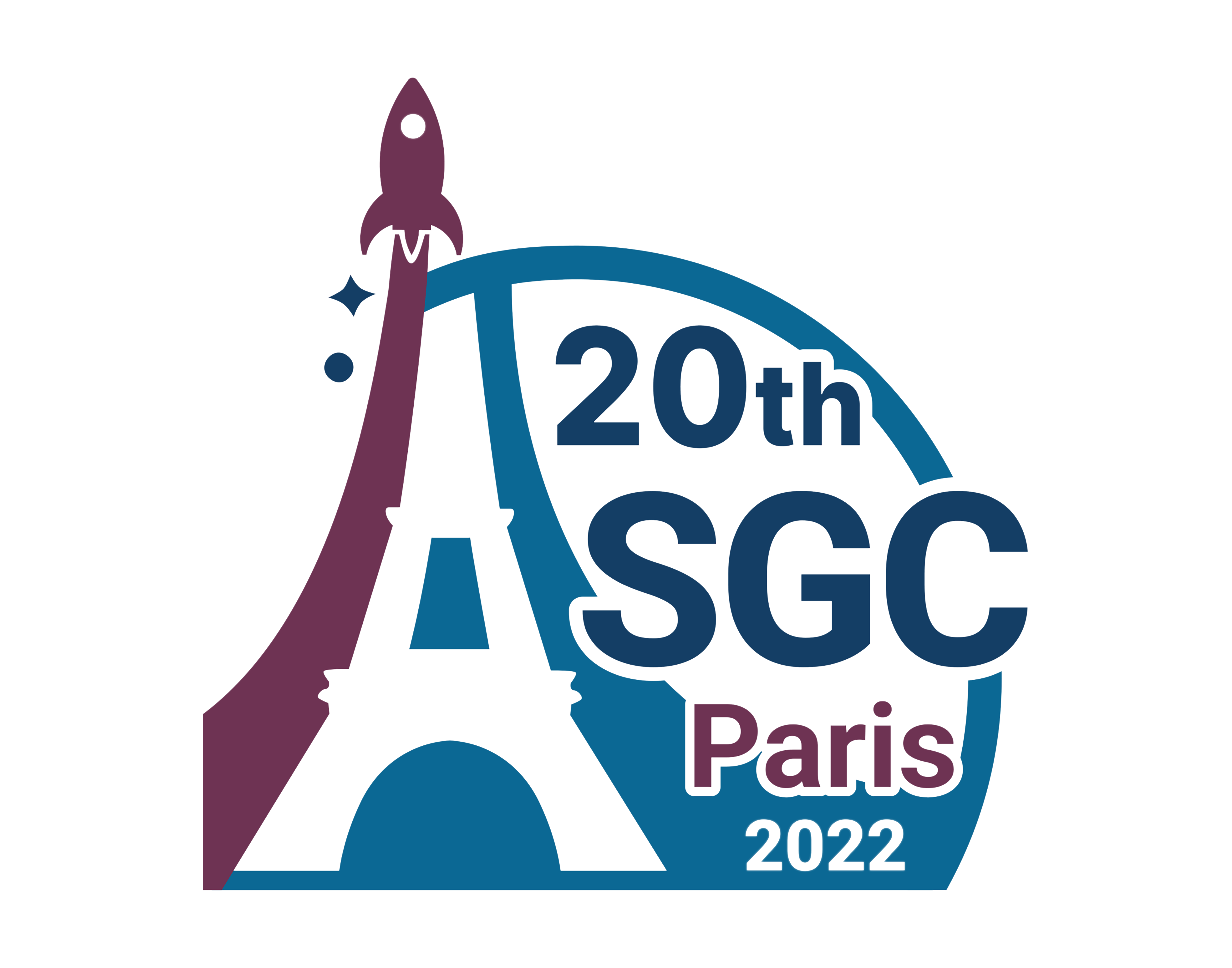 On behalf of the Space Generation Congress 2021 Organising Team, we are pleased to welcoming you to Paris to join us for the 20th SGC. The annual SGC brings together delegates and colleagues from government, industry, academia, policy-makers, and entrepreneurs to debate and discuss issues affecting our fast-growing sector.
Please find below a list of commonly asked questions and their respective answers. Further details about the SGC programme will be announced soon, stay tuned!
Where is the SGC Venue?
The 20th Space Generation Congress will be hosted at FIAP PARIS 30 Rue Cabanis, 75014 PARIS, France. Check out the SGC Venue tab for more information. 
How much shall I plan for my discretionary spending during SGC?
Meals from Wednesday morning to Friday evening are included in the price for the ticket to attend SGC. You'll need some money to pay for your transport around Paris. More information on cost of travel across Paris' public transport network can be found here in English : https://www.ratp.fr/en/titres-et-tarifs
What is planned during the SGC2022?
SGC will last three days, the 14-16 September 2022. A schedule of events during the Congress will be provided soon.
How can I apply to be a delegate for the SGC2022?
Applications to be a delegate for the 20th Space Generation Congress will be open from May 1st and close on May 30th 2022 at 23:59 GMT. Visit our Apply page to apply now!
How can I apply to be a moderator for the SGC2022?
This year, we are offering moderator positions to our delegates! Please include in your application to the SGC 2022 delegate cohort that you would like to be considered to be a moderator for one of our working groups when prompted. Visit our Apply page to apply now!
Where should I stay during SGC?
All Space Generation Congress delegates are required to make their own hotel arrangements in Paris. In due course, the SGAC will provide hotel recommendations nearby to the congress venue. 
What is planned for the evening of SGC?
Check out our Evening Events page! More information coming soon.
What is the dress code for the conference and evening events?
The dress code for the Congress is business professional. Attire for the Closing Dinner is formal attire or one's country's formal, traditional attire. Attire for the evening events are also business casual, and for International Night please feel encouraged to wear traditional clothing from your home country. Please note that punctual attendance is required for all sessions. This requirement is to show respect for the speakers as well as for SGC Working Group peers.
Are there any SGC activities during IAC?
Yes! SGAC will have several activities during IAC (in addition to SGC). Stay tuned for more updates!
What is the currency in Paris?
France uses Euros as their official currency.
What are the COVID-19 restrictions?
Please refer to the COVID-19 Information page for information regarding COVID-19 restrictions and the actions SGAC is taking to ensure the SGC2022 is run in a safe manner. Information will be updated as it becomes available.