Keynotes and Panels
The SGC team is thrilled to be hosting a variety of keynote speakers and panels at this year's SGC 2022. The following is a list of topics and sponsors that will be the focus of the Space Generation Congress. Additional detail will be added once available, so please check back regularly for more information!
Keynotes
Planet Keynote Speech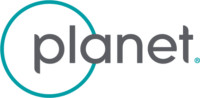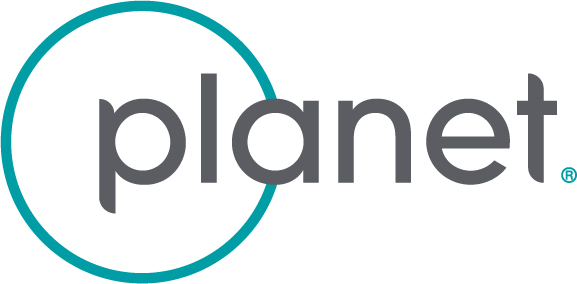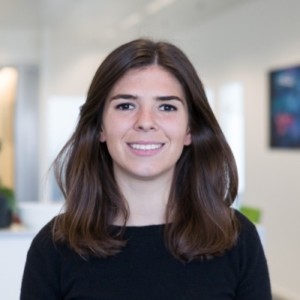 Irene Benito
Senior Manager for European Affairs at Planet
Irene Benito is a Senior Manager for European Affairs at Planet. Prior to joining Planet, Irene managed the Copernicus programme at EIT RawMaterials (a body of the EU) and also worked as a policy analyst at the European Commission's Joint Research Centre. Irene has been appointed as an Earth Observation Evangelist at the European Forum for Earth Observation, acting as a spokesperson for the EO sector. She holds a Masters degree in Economics from the London School of Economics (UK).
European Space Agency (ESA) Keynote Speech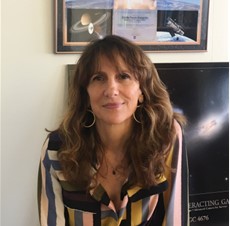 Ersilia Vaudo
ESA Chief Diversity Officer and Special Advisor on Strategic Evolution to the Director of European, Legal and International Affairs.
Ersilia Vaudo holds a degree in Astrophysics. In 2020 she obtained an Executive Certificate from the John F. Kennedy School of Government at Harvard Kennedy School.
Since 1991, she has been working at the European Space Agency in Paris and she is currently holding the role of ESA Chief Diversity Officer and Special Advisor on Strategic Evolution to the Director of European, Legal and International Affairs. 
During her long career at the Agency, she held various roles primarily in the strategy field. Between 2002 and 2006, she worked at the ESA office in Washington DC (USA), where she was in charge of ensuring relations with NASA, US stakeholders and Canada. She was appointed as a member of the Board of Directors of Women in Aerospace US. 
In 2020, she had been part of the Task Force 'Women for a New Renaissance' set up by the Minister of Equal Opportunities and Family, and she contributed to the formulation of proposals on 'Research, STEM and Skills Training' that were included in the first National Strategy on Gender Equality. 
She is a member of the Advisor Board of the Women's Forum G20 Italy 2021.
In December 2020, she was assigned the role of Curator of the XXII International Exhibition of the Milan Triennale on the theme 'Unknown Unknowns. An introduction to mysteries', which will be inaugurated in May 2022.
Ersilia Vaudo is President and co-founder of the Association 'Il Cielo Itinerante' (The Travelling Sky) that has the aim of promoting STEM literacy by bringing science 'where it doesn't usually go', with a telescope on top of a minibus and by organising STEM camps, thus reaching children who live in areas suffering hardship and educational poverty. 
She is also Vice President of Eurisy, a non-profit association that involes 30 European space agencies, aiming to promote the relationship between space and society.  
Ersilia Vaudo is co-chair of the recommendations on Talent and the Future of Work within the 'Scale-Up Europe' initiative, that was launched in 2020 by French President Emmanuel Macron with the goal of revitalising the Tech ecosystem in Europe. 
In 2020, she received on behalf of ESA the International Astronautical Federation's prestigious 'Excellence Diversity Award' for the space sector.
In October 2020, she received the 'Technovisionarie 2020, Special Europe Award' from the Women&Technologies Association.
In 2021, she was included among the 50 most influential women in Italy – "Inspiring Fifty – Italy" – who have distinguished themselves for their commitment to science and technology.
In May 2022, she was appointed as an expert member of the Technical and Scientific Committee of the Observatory for the integration of gender equality policies of the Italian Ministry for Equal Opportunities and Family.
In May 2022, the President of the Italian Republic bestowed on Ersilia Vaudo the honour of 'Commendatore dell'Ordine della Stella d'Italia'.
Ersilia Vaudo Scarpetta has participated as a speaker in various TEDx Talks around Europe and has written extensively for the general public on topics concerning science and space, being convinced of the inspiring power that science has on the younger generations.
Telespazio Keynote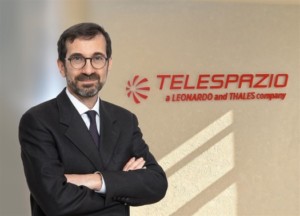 Marco Brancati
Chief Technical & Innovation Officer
Marco Brancati graduated in Electronic Engineering at the "Federico II" of Naples. After three years of experience in Selenia Industrie, in 1990 he moved to the Telespazio Group where since mid-2016 he has held the role of Chief Technical & Innovation Officer, responsible at transnational level for Innovation, Technological Governance and Group IT. Previously he was SVP of the Network & Connectivity BU, responsible for TLC and TV products and programs for the Telespazio group. In 2011 he completed his Executive Leadership Program at Imperial College London.
ispace Keynote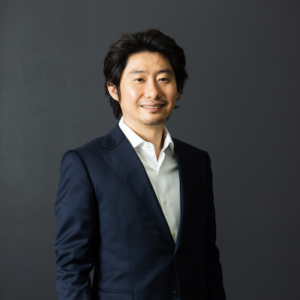 Takeshi Hakamada
Founder, Representative Director & CEO
Inspired by Star Wars as a child, Takeshi Hakamada set out to pursue a life focused on space exploration. He went on to earn a Master's degree in Aerospace Engineering from Georgia Tech, where he was involved in the conceptual design of next-generation aerospace systems. Starting in 2010, while working for a management consulting firm, he worked part-time to lead the Japanese team, HAKUTO, one of the finalists for the Google Lunar XPRIZE competition, and changed the team's management to ispace, inc. As Founder & CEO of ispace, Takeshi has raised record fundraising for the company and is now leading a multinational commercial lunar exploration program, known as HAKUTO-R. An active proponent for the commercial space industry, Takeshi is guiding ispace to continuously challenge itself to enable humans to establish a sustainable ecosystem between the Earth and the Moon by unlocking the utilization of space resources.
Voyager Space Keynote Speech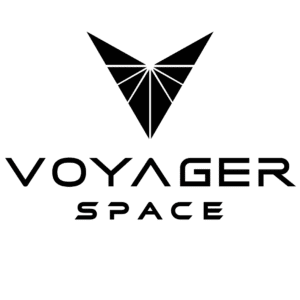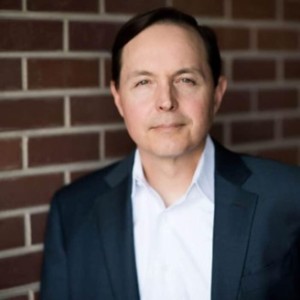 Dylan Taylor
Chairman and CEO
Dylan Taylor is a global business leader and philanthropist. He has been cited by Harvard University, SpaceNews, the BBC, Pitchbook, CNBC, CNN and others as having played a seminal role in the growth of the private space industry and is widely considered the most active private space investor in the world.
Dylan has extensive global business experience as both a board director and CEO. He previously served as a Director for UMB Bank, a Fortune 500 company based in Kansas City and as a mutual fund director for the Jackson Funds where he oversaw assets of $8B across 130 distinct funds. Dylan has been a Fortune 1000 CEO with P&L responsibility in excess of $3B and operations encompassing 16,000 employees in 60 countries. In addition, Dylan has participated in 4 IPOs over the course of his career.
As a writer and columnist, he has written several widely read pieces on the future of the space industry for SpaceNews, ROOM, The Space Review, and Space.com. As a speaker, Dylan has keynoted many of the major space conferences around the world and has appeared regularly on Bloomberg, Fox Business, and CNBC.
For his influence as a global leader and his commitment to creating a positive impact on the world, the World Economic Forum recognized Dylan as a Young Global Leader in 2011 and he was named a Henry Crown Fellow of the Aspen Institute in 2014. In 2020, Dylan was recognized by the Commercial Spaceflight Federation with their top honor for business and finance, following in the footsteps of 2019's inaugural winner, the late Paul Allen.
Dylan Taylor earned an MBA in Finance and Strategy from the Booth School of Business at University of Chicago and holds a BS in Engineering from the honors college at the University of Arizona, where he graduated Tau Beta Pi and in 2018 was named Alumnus of the year. In 2013, he attended the Global Leadership and Public Policy for the 21st Century program at Harvard University.
Loft Orbital Keynote Speech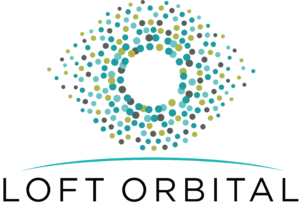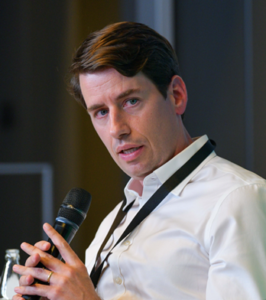 Gautier Brunet
Chief of Staff
Gautier currently serves as Loft Orbital's Chief of Staff and leads European Business Development activities, including with ESA and the European Commission. Prior to joining Loft Orbital, Gautier led Business Development & Sales activities as the COO of ThrustMe, before becoming a consultant in the aeronautics and space sector. He also worked as mechanical and system engineer for Airbus and ESA (YGT). Gautier holds an MBA from Harvard Business School, an MSc. in Aeronautics and Astronautics from MIT and an MSc. in engineering from Centrale Paris.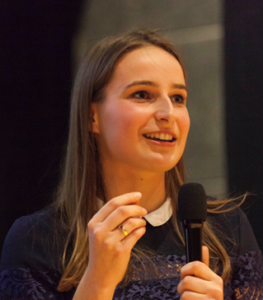 Elisa Carcaillon
Business Development Director
As Business Development Director, Elisa Carcaillon works within the Loft business development and sales teams with a focus on Europe. Prior to joining Loft Orbital, Elisa was a strategy consultant in the PwC Space Practice. Elisa also worked for Airbus Defence and Space, in the Space Systems Future Programmes. She graduated from CentraleSupélec Engineering School and Neoma Business School.
NASA Exploration Keynote Speech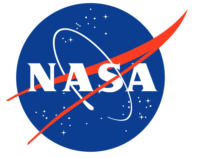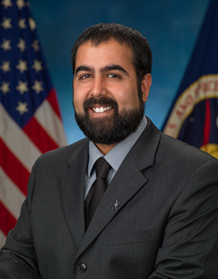 Amit Kshatriya
Assistant Deputy Associate Administrator 
Common Exploration Systems Development Division 
NASA Headquarters
Mr. Amit Kshatriya currently serves as the Assistant Deputy Associate Administrator (ADAA), Common Exploration Systems Development (CESD). In this role, Mr. Kshatriya directs and provides leadership and integration across the Space Launch System (SLS), Orion, and Exploration Ground Systems (EGS) Programs, and associated interfaces with Advanced Exploration Systems (AES).
Mr. Kshatriya began his career in the space program in 2003 with United Space Alliance, conducting integrated verification and validation of the Cockpit Avionics Upgrade flight software and onboard abort flight manager. He then transitioned to a role in Mission Operations at JSC, conducting robotics simulation development and training of teleoperation techniques for flight crews, joining the civil service in 2006. He then served in increasingly responsible roles in mission and flight operations throughout the ISS assembly sequence, including serving as a lead Robotics Officer and Instructor, as a Chief Training Officer, and as the Group Lead of the Robotics Operations group. In 2014, Mr. Kshatriya was selected as an ISS Flight Director, where he led global teams of hundreds of operations, engineering, and support personnel in the execution of NASA's human spaceflight missions from the Christopher C. Kraft Mission Control Center, Houston. He served in this role until 2017, when he joined the ISS Program as the Deputy Manager of the Vehicle Office, where he directly supported the ISS Vehicle Manager, ISS Program Manager, and HEOMD Associate Administrator in leadership of the engineering, risk management, and mission assurance efforts to ensure the long term viability of the ISS Vehicle enterprise and the ISS Program.
Mr. Kshatriya was born in Brookfield, Wisconsin, but considers Katy, Texas to be his hometown. He and his wife Alicia Bennett live in Taylor Lake Village, Texas, and are the proud parents of three children. He is also the proud son of first-generation Indian immigrants. His father is the late Sri Ghanashyam Kshatriya, and his mother is Sri Roma Kshatriya, who still resides in Katy, TX.
Mr. Kshatriya holds a Bachelor of Science in Mathematics from the California Institute of Technology in Pasadena, California, and holds a Master of Arts in Mathematics from The University of Texas at Austin.
Mr. Kshatriya has been decorated with the NASA Outstanding Leadership Medal for actions as the Lead Flight Director for the 50th Expedition to the ISS, and the Astronaut's Personal Achievement Award (Silver Snoopy) for actions as the Lead Robotics Officer for the COTS2+/ISS Dragon Demonstration Mission.
UK Space Agency Keynote Speech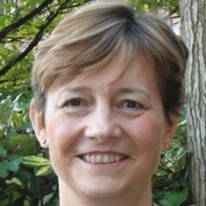 Kathie Bowden

Skills Lead at the UK Space Agency
Kathie has been the Skills Lead for the UK Space Agency for the past 5 years, working with partners across the sector (in industry, academia and government) through her leadership of the People, Skills and Culture Workstream for the National Space Partnership. She has an Earth observation background and has worked in industry, academia and now government for over 40 years. She is passionate about ensuring that the space sector is welcoming and truly inclusive. Kathie has been instrumental in the skills agenda for the space sector. She is working in collaboration with the Satellite Applications Catapult and industry to address the skills gap. One of the initiatives she leads is the national Space Placements in INdustry (SPIN) scheme which connects bright and motivated students with placements in companies and other space sector organisations. 
Kathie is: a founder member of the Geological Remote Sensing Group; Fellow and past Chair of the Remote Sensing and Photogrammetry Society, awarded the Founder's Medal for Services to the Society in 2008; a member of Women in Aerospace, and was awarded the British Interplanetary Society's Arthur C Clarke award for her skills development work in 2017.
UNOOSA Keynote Speech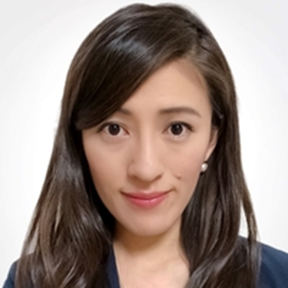 Hazuki MORI

Expert to the Space Applications Section of the United Nations Office for Outer Space Affairs (UNOOSA)
Hazuki MORI is serving as an Expert to the Space Applications Section of the United Nations Office for Outer Space Affairs (UNOOSA) in Vienna. She has worked in Japan Aerospace Exploration Agency (JAXA) for 7 years, and she is currently seconded from JAXA to UNOOSA. Hazuki specialized in International Trade Law at Waseda University in Japan and she is currently studying for a Master's degree at the University of Sussex, focusing on Sustainable Development, learning to translate socio-ecological theories and technological innovation into effective policies and practices for sustainable development. She has worked in multiple positions during her time at JAXA, such as legal/international relations administrator for the Space Transportation Directorate, industrial promotion administrator for the Business Development and Industrial Relations Department, organizer of the 2nd International Space Exploration Forum held in Tokyo in 2018, and legal/international relations administrator at the Research and Development Directorate. She is also an alum of the International Space University, taking part in the Space Studies Program in 2018 at the Netherlands. Her role at UNOOSA is mainly the implementation and promotion of the various capacity building activities.
Building your pathway to a Career in Space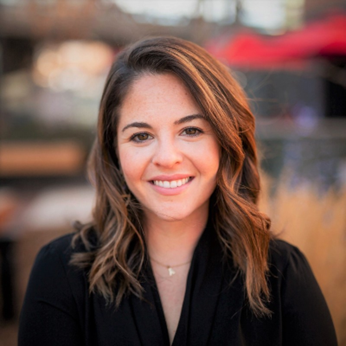 Abby Dickes
Executive Vice President of Marketing at Voyager Space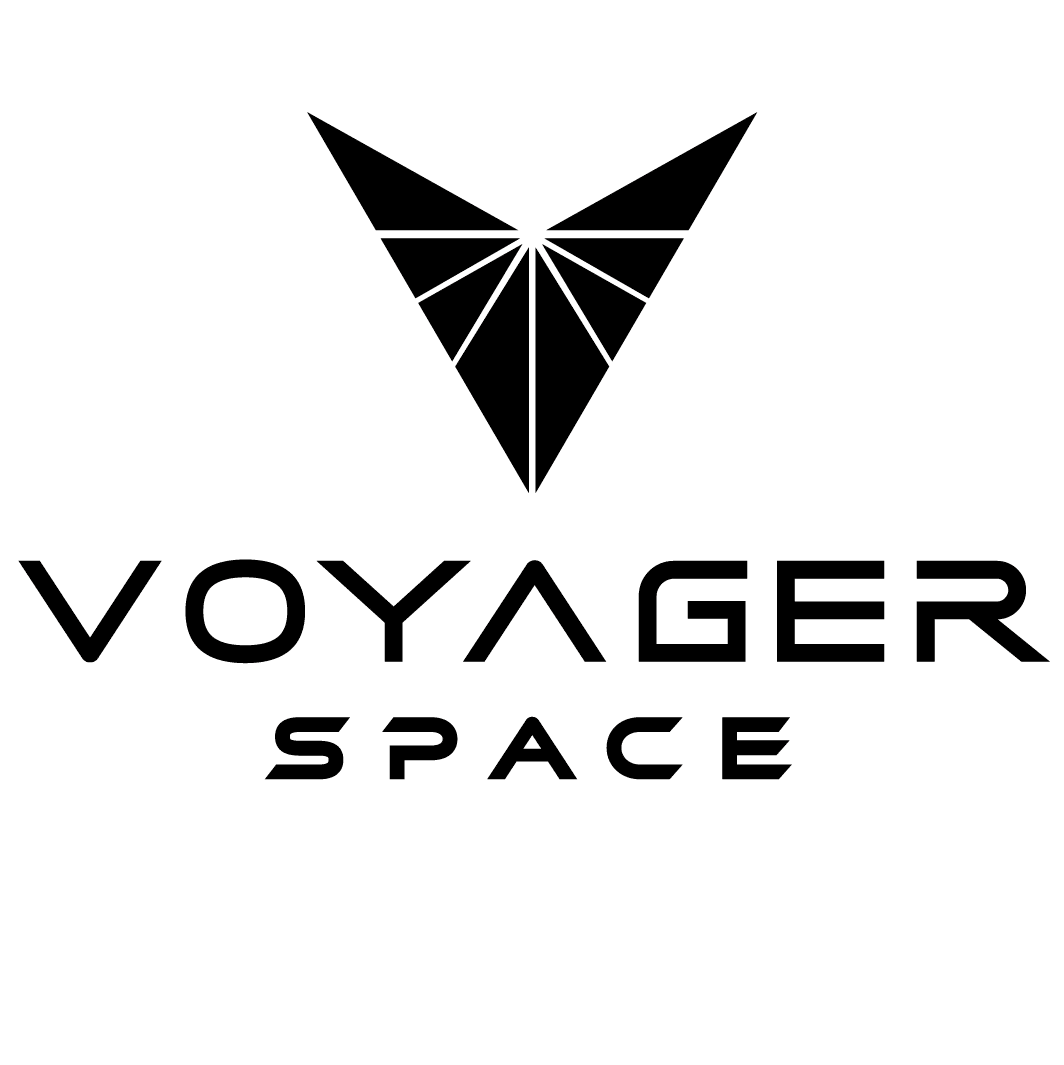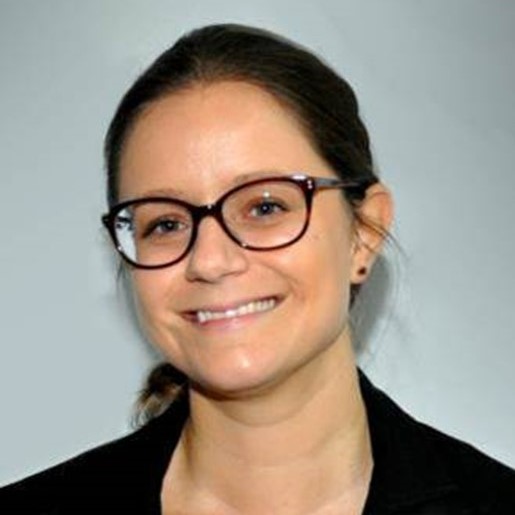 Wendy Carrara
Senior Manager for Digital & European Institutions
After graduating from University Paris-Sorbonne in 2007, Wendy Carrara spent 3 years at the French Ministry of Finance in European and OECD public affairs. In 2009 she started a 10 year journey as a consultant within Capgemini focusing on the development of policies that are fit for the digital world and the deployment of digital services for governments and businesses across the European Union. From eGovernment, through interoperability to data. She has led the work on the design and launch of the European Data Portal, on behalf of the European Commission from 2014 to 2018. In 2017, she was selected as UN expert on eGoverment in support of the update of the methodology for UNDESA's flagship report measuring e-Government maturity across 193 countries.
Today Wendy works at Airbus Defence and Space, within the Intelligence programme line where she leads the development of strategic digital initiatives. Her activities cover earth observation imagery, additional data sources, artificial intelligence, and digital enablers to deliver value add services. Wendy is particularly involved in ensuring digital assets power a global approach to deliver sustainable solutions for the Planet.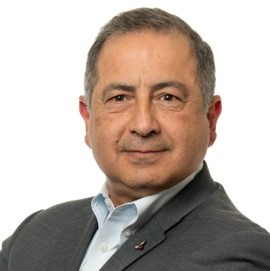 Al Tadros
Chief Technology Officer of Redwire
Al Tadros is the Chief Technology Officer of Redwire. In this role, he is focused on making strategic investments that support Redwire's customers, advancing technology development and commercialization, and maintaining a nimble and collaborative technical culture. With nearly three decades of experience as an aerospace executive, Al is a thought leader in in-space servicing, assembly and manufacturing with a proven track record in maturing satellite and space systems programs for exploration, national security, and commercial innovation.
Previously, Al was Chief Growth Officer and Executive Vice President of Space Infrastructure at Redwire. In this role, he oversaw the company's long-term growth strategy and business development activities, and was responsible for advancing development, increasing adoption, and building momentum for Redwire's mission-enabling capabilities within the civil, defense, and commercial space sectors. 
Prior to Redwire, he served as Vice President of Space Infrastructure and Civil Space at Maxar Technologies, where he led significant innovation in next-generation spacecraft design and space infrastructure, integrating robotics and in-space satellite manufacturing, servicing, and assembly capabilities. Over the course of his career at Maxar, Al contributed to 13 missions and launch campaigns, many of which deployed cutting-edge communications and remote sensing systems. Al has worked with both commercial enterprises and government agencies to develop space systems for communications, satellite servicing, remote sensing, and exploration.
An authority in in-space servicing, assembly, and manufacturing, Al holds patents in the field of attitude control systems and was responsible for early telerobotics research for the International Space Station. 
He holds a bachelor's degree in aerospace engineering and a master's degree in mechanical engineering from Massachusetts Institute of Technology (MIT).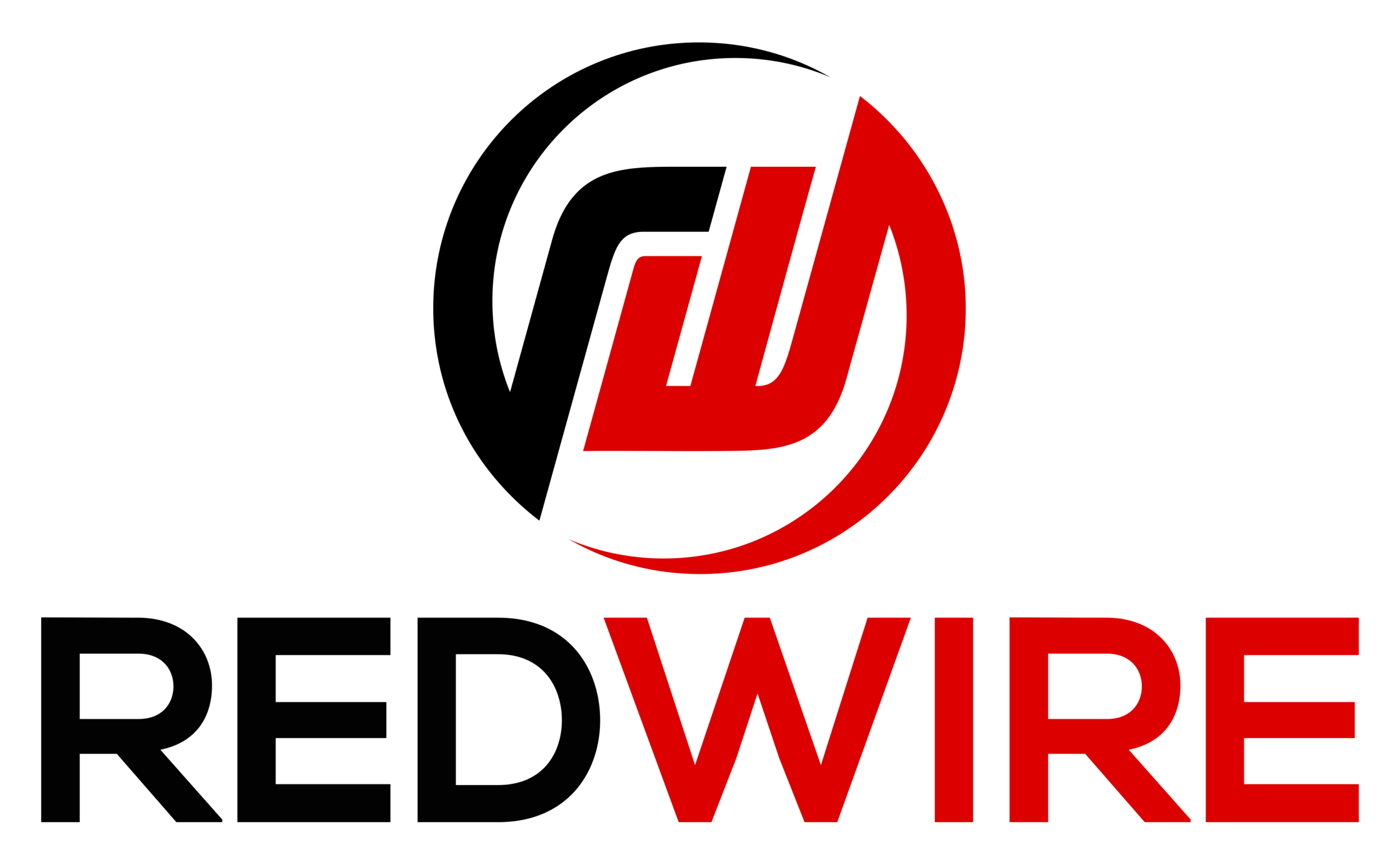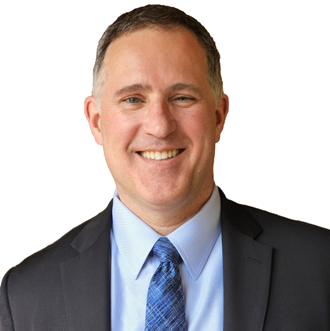 Dan Oltrogge
 Director of the Center for Space Standards and Innovation, Chief Scientist, and space policy expert at COMSPOC Corporation
Dan Oltrogge is the Director of the Center for Space Standards and Innovation, Chief Scientist, and space policy expert at COMSPOC Corporation. Dan formed and administers the Space Safety Coalition, an ad hoc group of like-minded space entities working to ensure the long-term sustainability of space activities.  He is also the program manager of the Space Data Center, a frequent author of technical papers and peer-reviewed journal articles, U.S. Head of Delegation to ISO TC20/SC14, and a developer of numerous space operations and debris mitigation international standards and best practices under the auspices of ISO, CCSDS, CONFERS, ANSI, IAA, and industry associations. Dan's technical focus areas include space debris prevention, mitigation and remediation, launch and orbital operations, collision avoidance, RF interference mitigation, Space Situational Awareness and Space Traffic Coordination and Management.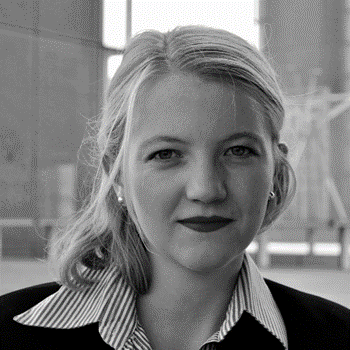 Morgane Lecas
Business Analyst at Astroscale
Morgane Lecas is currently a Business Analyst at Astroscale working on building a business case for In-Orbit Services and developing market intelligence and strategy to build a safe and sustainable space environments across all orbits. At SGAC, she is currently the Project Group Co-coordinator and Sustainability Policy Lead within the Space Generation Advocacy and Policy Platform (SGAPP). Previously she worked at Safran Electronics & Defence and Japan Aerospace Exploration Agency (JAXA). She has a background in space law and policy having graduated from Leiden University, Paris Saclay University and the International Space University. Her interests focus on space safety and sustainability, ESG in the space sector, space in support of SDGs and outreach to younger generations.

Interagency Operations Advisory Group Panel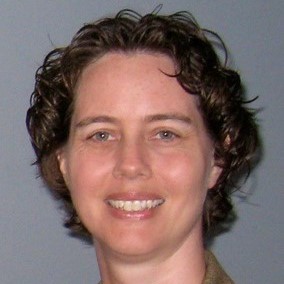 Angela Peura
Moderator | Space policy practitioner, working at NASA SCaN
Angela Peura is space policy practitioner, currently working at NASA Space Communications and Navigation doing Policy and Strategic Communications. She holds a Master's degree in International Science and Technology Policy from George Washington University's Space Policy Institute and a certificate from International Space University's Space Studies Program (2007, Beijing, China). For the past decade, she has worked as an independent consultant, with clients ranging from international space agencies, to think tanks, to advocacy groups. Prior to attending graduate school, she was a Peace Corps Volunteer in Kazakhstan.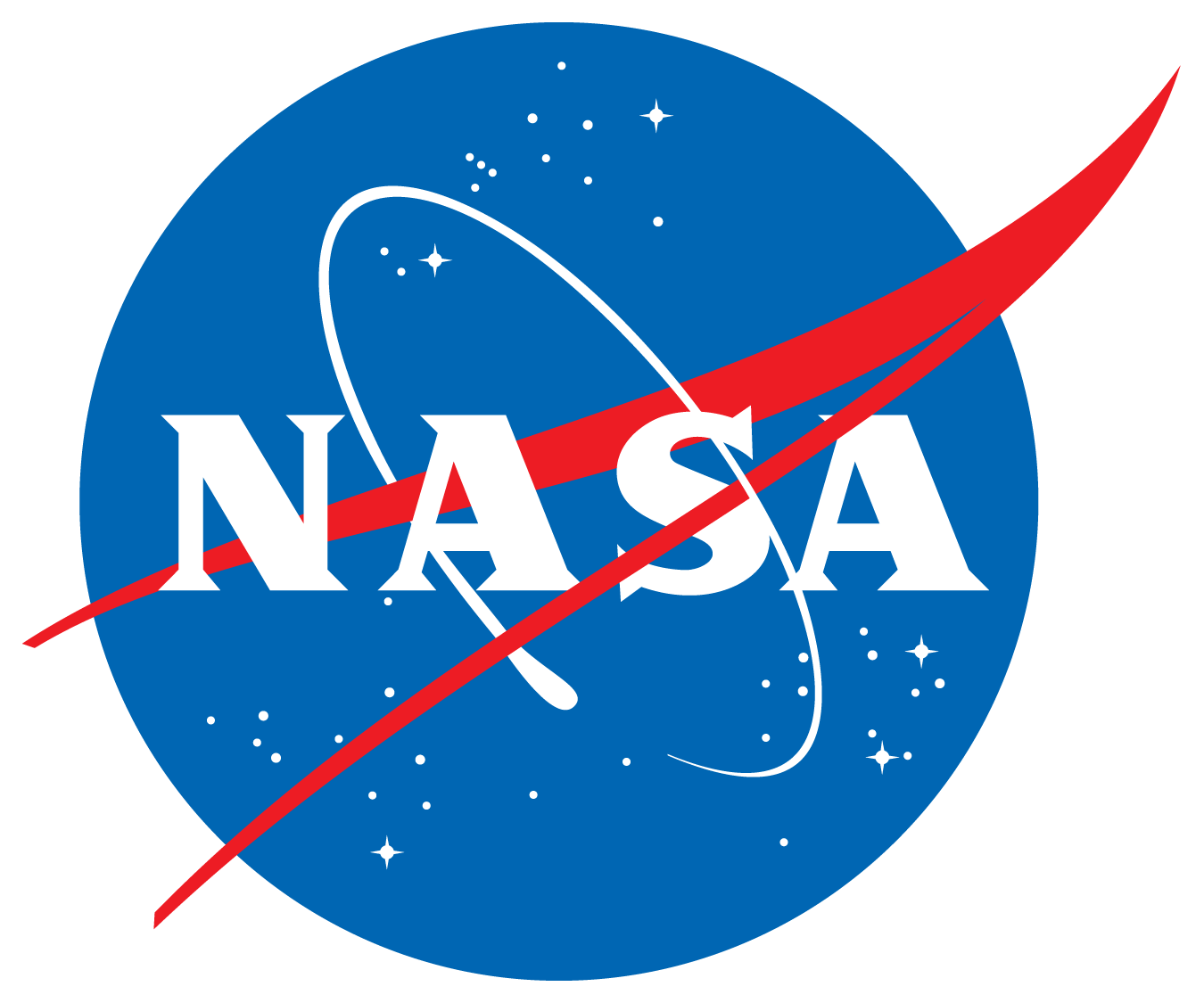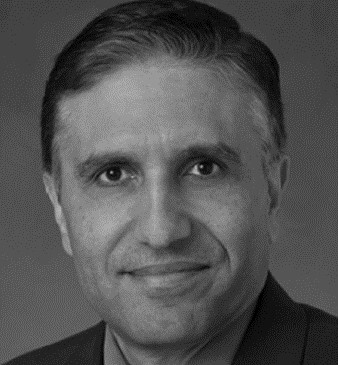 Sami W. Asmar
Manager of the commitments office for the Interplanetary Network Directorate at NASA's Jet Propulsion Laboratory
Sami W. Asmar serves as the General Secretary of the Consultative Committee for Space Data Systems (CCSDS), its NASA delegate, and Liaison to the Interagency Operations Advisory Group. He is the manager of the commitments office for the Interplanetary Network Directorate at NASA's Jet Propulsion Laboratory, California Institute of Technology, a radio science co-investigator on several solar system missions, and a technologist leading institutional initiatives to advance radio and laser link utilization for planetary exploration. He invented the Mars Cube One (MarCO) mission and the "Carry Your Own Relay" and follow-on concepts, pioneered "communications by Doppler" for mission critical events, published in leading journals and conferences, and authored the book "Radio Science Techniques for Deep Space Exploration (Wiley & Sons, 2022). He received three NASA Exceptional Achievement Medals and a Space Ops Exceptional Achievement Medal for creating a system that has transformed space operations during critical events.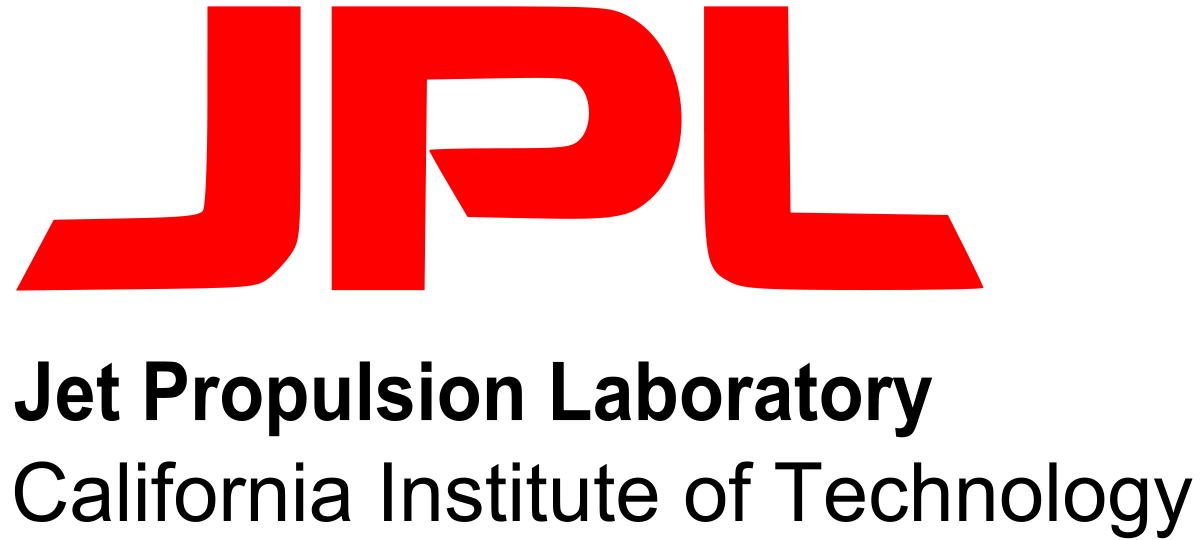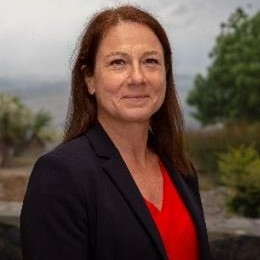 Aude Vignelles
Chief Technology Officer at the Australian Space Agency
Aude Vignelles is the Chief Technology Officer of the Australian Space Agency. As part of the senior executive team, Aude supports the Australian Space Agency with strategic technology advice and program delivery to grow a trusted and respected Australian space capability, using advanced insight and engagement with the Australian and international space sector.  
Her office sets strategic priorities by developing and updating technology roadmaps across the Agency seven priority areas; identifies and develops domestic and international space programs, and support their deliveries; represents the Agency at international technology forums; maintains awareness of the state of the art for the space sector as the Technology Authority for the Agency and sustains strong engagement with the local industry and scientific community. Prior to this role, Aude was the Executive Manager, Satellite & Fixed Wireless Operations at nbn. 
Aude is a space and aeronautics engineer who started her career at the European Space Agency (ESA) in the Netherlands. She became a source of expertise for the test campaign of all scientific programmes run by ESA from their early phase, such as Rosetta. She was appointed Test Manager for the X-ray Multi Mirror mission (XMM), then the largest scientific space program ever carried out by ESA. She then moved to London where she started a career in the broadcast industry and successfully integrated the first digital terrestrial broadcast centre in the world. She continued this career in broadcast and media here in Australia with Foxtel and Austar. She later was appointed Vice President of Technicolor covering all programs in the APAC region.
Aude has been living in Australia for the past 22 years and has contributed to the Australian space community through White Papers, events at conferences with the growing start up community in Australia, and promotion for Women in Space and Engineering at universities.

Potential careers in Earth Observations Panel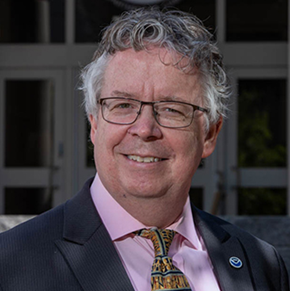 Stephen Volz, Ph.D.
Introductor | Assistant Administrator for Satellite and Information Services at NOAA
Stephen Volz is now serving as the Acting Assistant Secretary for Environmental Observation and Prediction. He is responsible for all NOAA observing systems, including in situ instruments and satellites, and the process of converting observations to predictions for environmental threats related to weather, climate, water, oceans, and space weather.
He also serves as the Assistant Administrator for NOAA's Satellite and Information Service. Dr. Volz has 35 years of professional experience in aerospace. He is a leader in the international Earth observation community, serving as the NOAA Principal both to the Committee on Earth Observation Satellites (CEOS) and to the Coordinating Group of Meteorological Satellites (CGMS). Dr. Volz is the Principal U.S. representative to the international Group on Earth Observations (GEO), and in this capacity he helps lead efforts to coordinate global satellite-based observations among international space agency partners to further the development of a Global Earth Observation System of Systems. He serves as the Co-Chair of the NOAA Observing Systems Council and is also a member of the NOAA Executive Council.
Dr. Volz is a member of several professional societies, including the American Physical Society (M'82), the American Astronomical Society (M'87), the American Geophysical Union (M'02), and the American Meteorological Society (M'08). He is a senior member of the Institute of Electrical and Electronics Engineers (IEEE), an active member of and participant in the Geoscience and Remote Sensing Society (GRSS), and a member of the GRSS Administration Committee (AdCom) for the period of 2013–2015.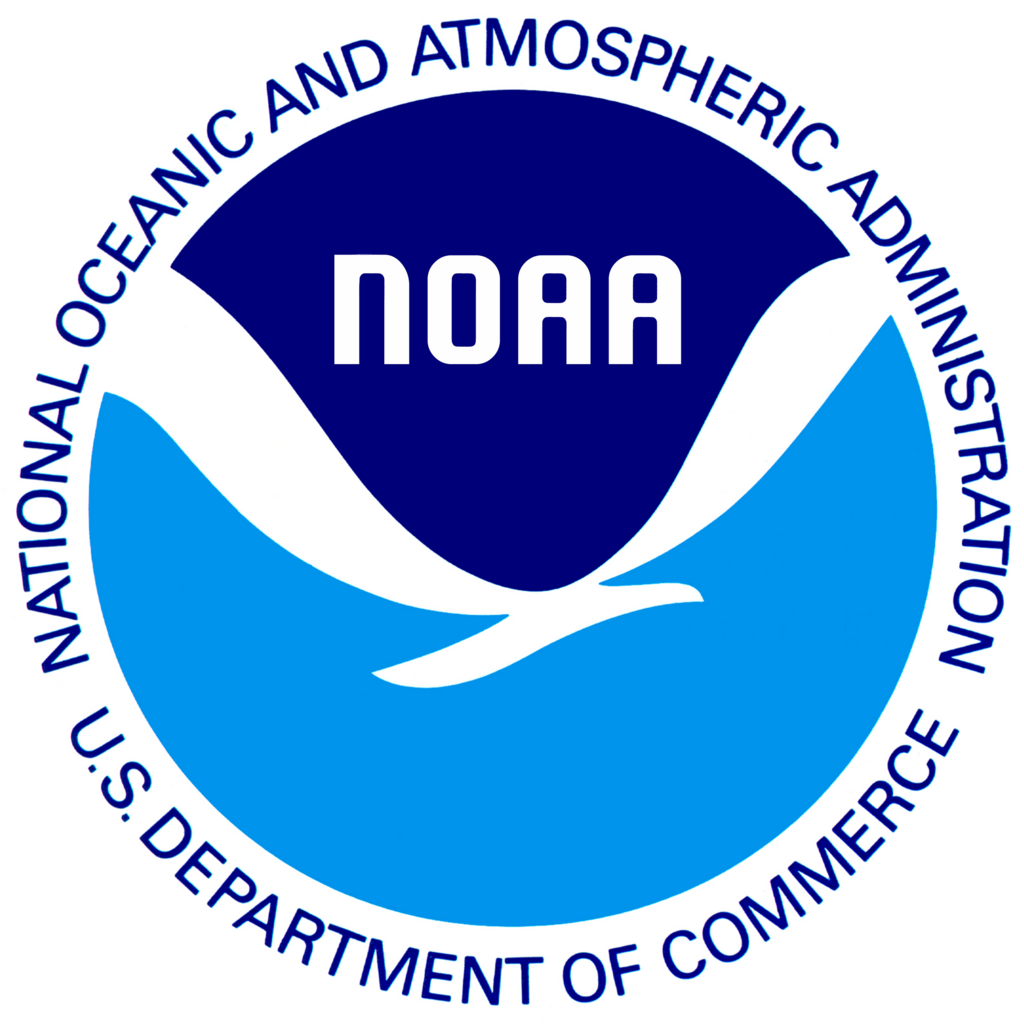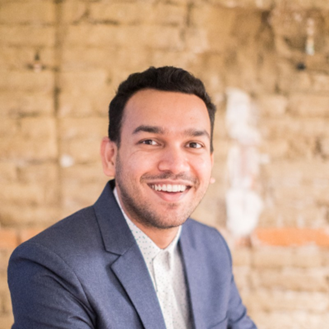 Aravind Ravichandran
Moderator | Demystifying Earth Observation, Satellite Data and its Applications at TerraWatch Space
Founder of TerraWatch Space, an independent advisory and communications firm focused on Earth observation.
Over 10 years of cross-functional, cross-domain international work experience in the software and space industry: Software – Amazon, India | Business Development & Sales – Applause, a SaaS startup in Berlin, Germany | Strategy Consulting in the Space Industry at PwC Space Practice, France and independently through TerraWatch Space.
Bachelors in Computer Science | Masters degree in International Business | Masters in Space Studies.
Interdisciplinary background; International work experience.
Interests range from space, Earth observation, climate change, weather, blockchain, deep tech venture capital investing and startup ecosystems.
Generalist – jack of multiple trades & master of none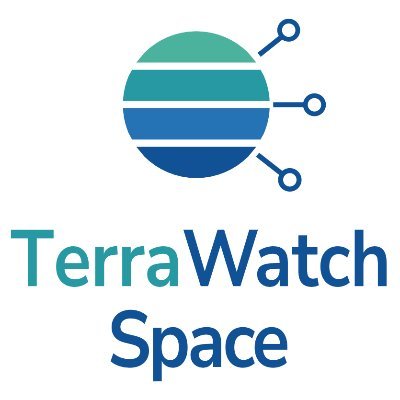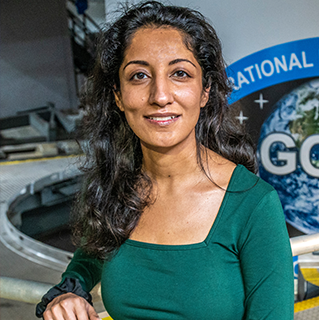 Irene Parker
Deputy Assistant Administrator Systems at NOAA
Irene Parker has 20 years of experience in all facets of information technology, security, enterprise architecture, in both public and private sectors.
Mrs. Parker's expertise ranges from leading information technology organizations, managing cyber risks, and implementing science and technology solutions. Currently, she serves as the Deputy Assistant Administrator Systems for National Environmental Satellite, Data, and Services (NESDIS) which is part of the National Oceanic and Atmospheric Administration (NOAA).
Prior to joining the federal service, she held senior positions at Deloitte Consulting and Accenture. While in the private sector, she was responsible for process engineering, strategic planning, and business development. She received a Bachelor of Science degree in Mathematical Sciences from Johns Hopkins University Whiting School of Engineering in Baltimore, MD and received an Executive Masters in Public Administration from American University.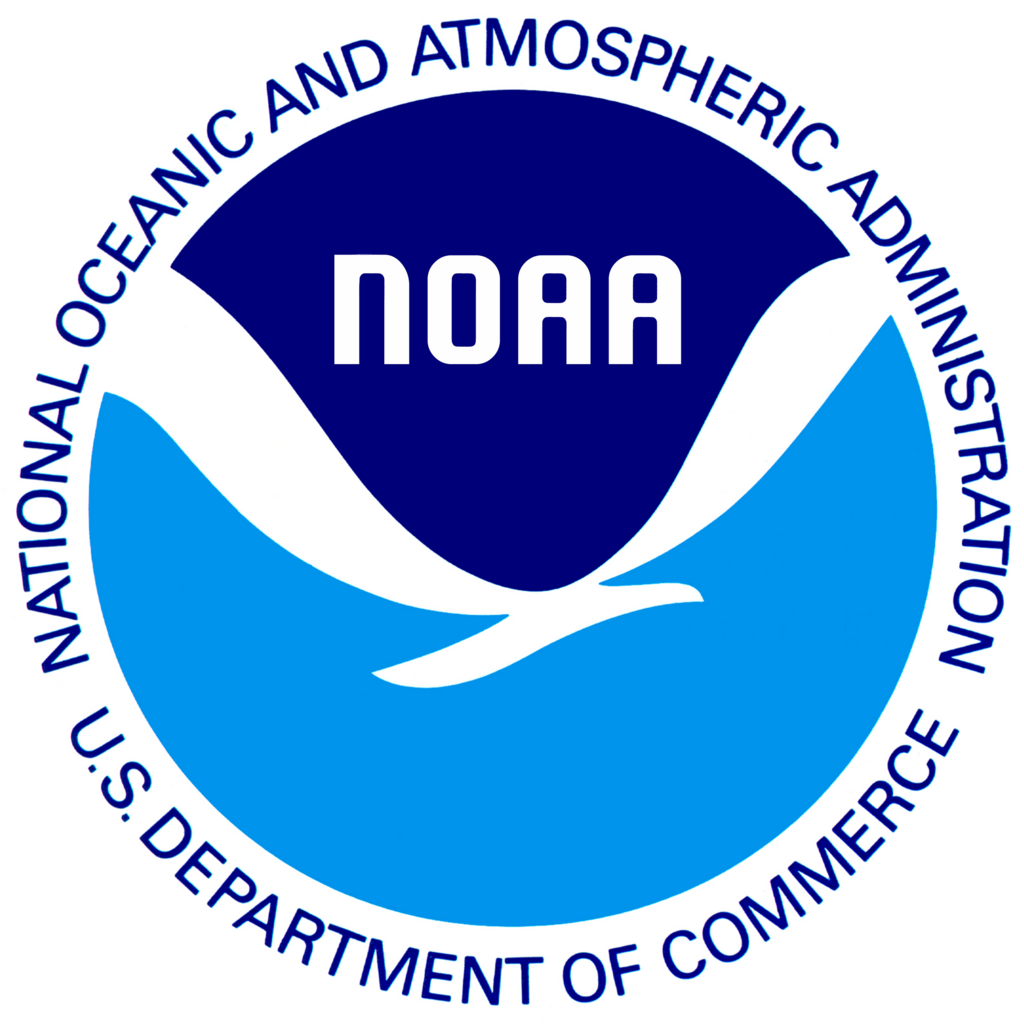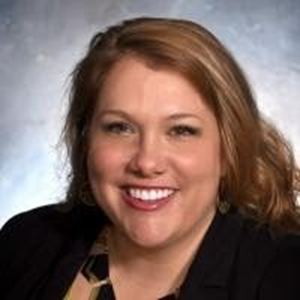 Kathryn Shontz
Acting Director, Office of Satellite Ground Services at NOAA
Kathryn is the Acting Director of the NOAA/NESDIS Office of Satellite Ground Systems. She is responsible for enterprise migration to the cloud, current production and archive systems, Radio Frequency and Interference Monitoring System, and product portfolio management in general.
Kathryn previously served the Office of the Under Secretary for NOAA to develop and demonstrate an enterprise cloud-based central repository, focusing on support to near-real time applications. In her recent role as Cloud Innovation Project Manager, Kathryn delivered the NESDIS cloud infrastructure solution, supervising an integrated development team of organizational experts. Kathryn leads product and service strategic initiatives, including development of organizational data product requirements and implementation of data-focused portfolio management processes for NESDIS.
Previously, Kathryn served as the Product Lead for the NESDIS and was responsible for executing an integrated portfolio of data product development and transition to operations. In this role, she was responsible for development data management and prioritization as well as serving as the user requirements liaison for Low-Earth orbiting satellites. She also served the JPSS Program as a scientist and system engineer responsible for implementation reviews which saved the government millions of dollars. Finally, she was the science algorithm and integration liaison between the science development teams and operational IT systems at NESDIS.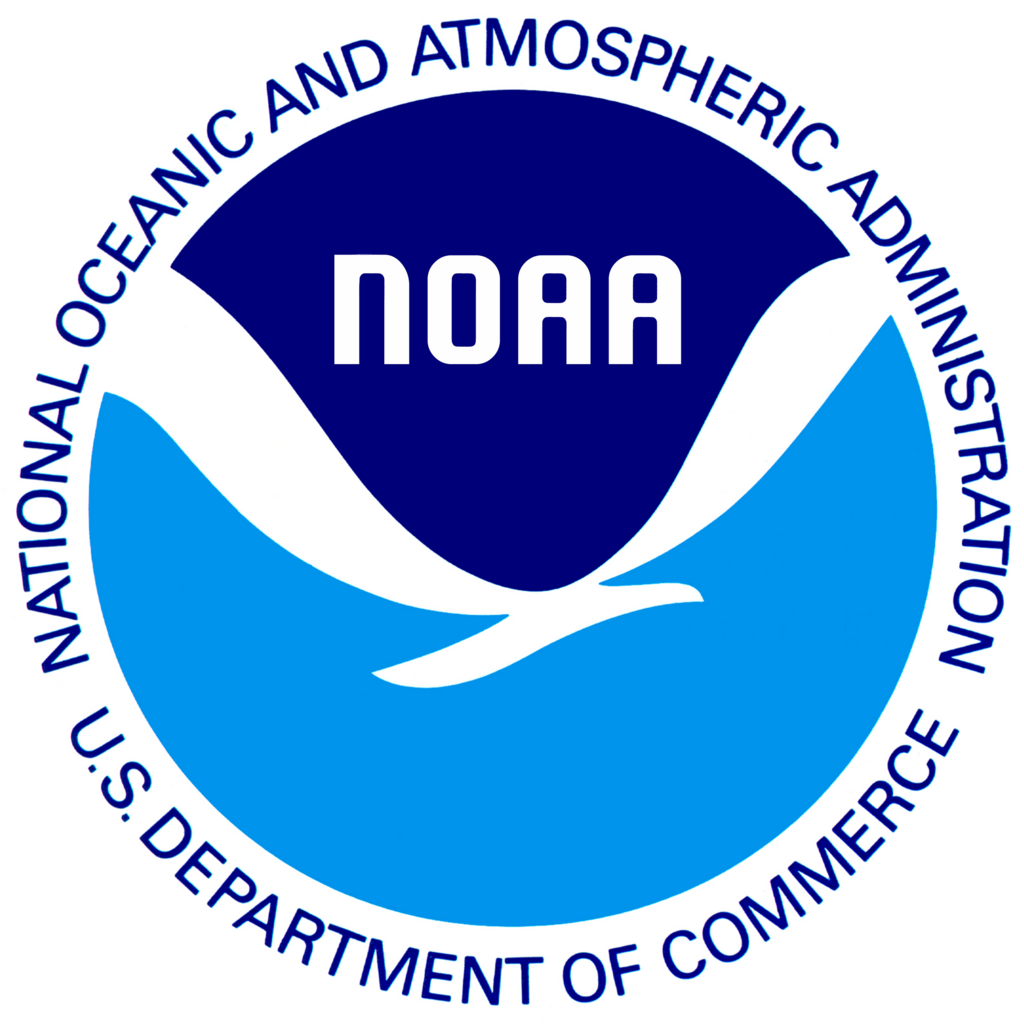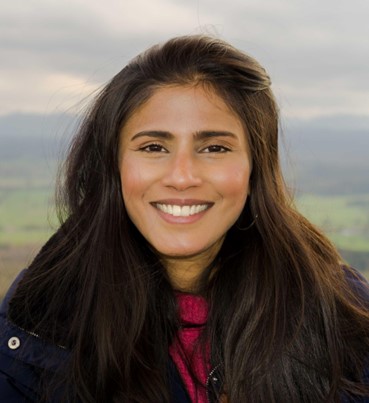 Pooja Pandey
Product Manager, Retention at Planet
Pooja is a product manager currently leading customer retention in Planet, supporting companies across various sectors in their digital transformation and adoption of remote sensing technologies. She has helped Planet customers capture value from satellite imagery by advising them on architecting and developing solutions that enable them to make global change actionable. Now she works in product, making strategic decisions on how customers interact with Planet's Platform. Before Planet, she was a geospatial analyst building maps for the automotive industry in Munich. She has an educational background in environmental science, business and computational sciences having studied across London and Berlin.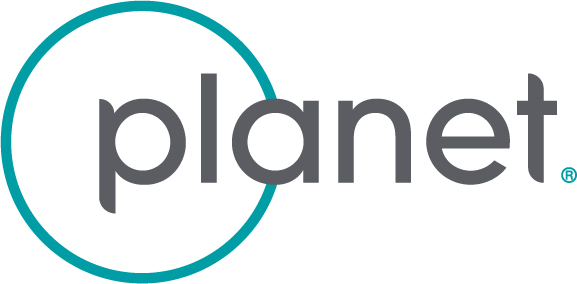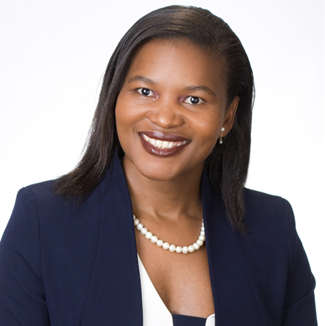 Ms Andiswa Mlisa
Managing Director of Earth Observation directorate at the South African National Space Agency (SANSA)
Ms Andiswa Mlisa is the Managing Director of Earth Observation directorate at the South African National Space Agency (SANSA). Prior to joining SANSA, she was at the Group on Earth Observation (GEO) Secretariat, based in Geneva, Switzerland, responsible for the coordination of the AfriGEOSS initiatives and capacity building. A graduate of the Universities of Fort Hare and Stellenbosch in GIS and Remote Sensing, she spent her early career years developing geospatial solutions for water resource management and disaster risk reduction. She aims to use her over 17 years of experience and passion for developing partnerships in earth observations & space applications initiatives to mainstream use of Earth observations for service delivery.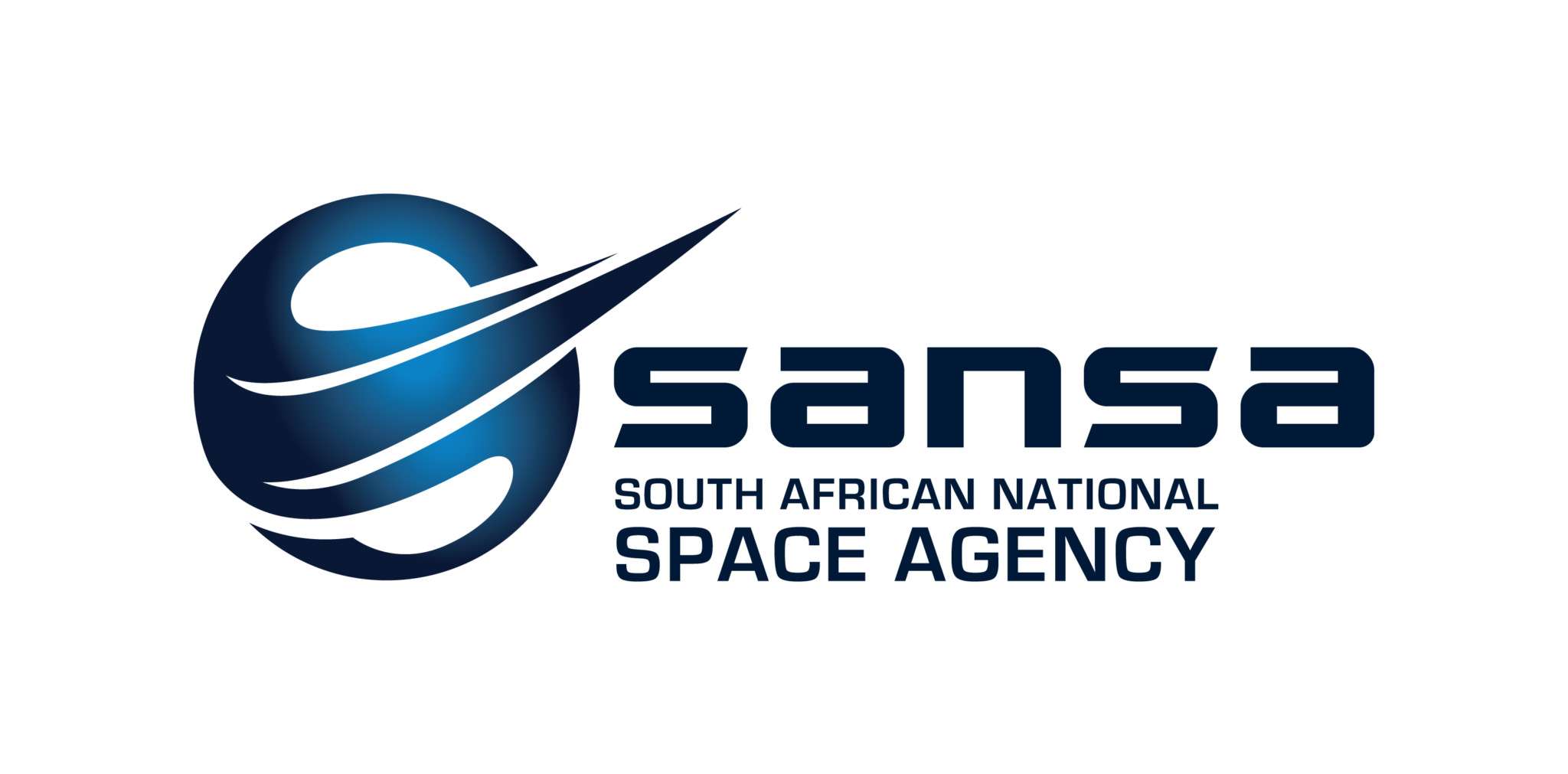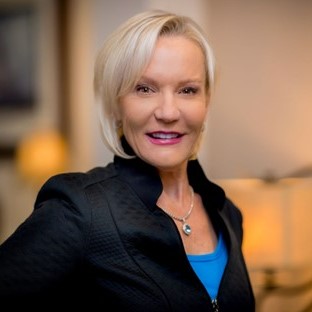 Gwen Griffin
Moderator | Chief Executive Officer, Griffin Communications Group & Executive Director, Club for the Future
A 36-year veteran of the strategic communications industry, Gwen is the founder and Chief Executive Officer of Griffin Communications Group. Additionally, Gwen currently serves as the Executive Director of Blue Origin's non-profit foundation, Club for the Future. 
Since establishing Griffin Communications Group in 1997, she has led the Griffin team in developing and executing strategic communications campaigns and programs for both consumer and trade audiences. As CEO, Gwen's focus is on strategic planning for the agency and leading the business development charge.
Gwen volunteers her time to support workforce development and STEM education. She serves on the executive committee Space Center Houston board of directors, serves on the board of the Dean's Advisory Counsel, College of Sciences at the University of Central Florida and is Director Emeritus of the Conrad Foundation.
A powerhouse with an undeniable reputation in the space industry, major global brands and industry leaders have trusted their communications efforts to Gwen and her team – including NASA, Coalition for Deep Space Exploration, Blue Origin, Boeing, Northrop Grumman, Aerojet Rocketdyne, NASA-Kennedy Space Center Visitor Complex, Conrad Foundation, Aldrin Family Foundation, Association of Space Explorers, Million Air, Universal Pictures, Paramount Pictures, LEGO, Sprint, Bodycote–Aerospace Defense and Energy, and CVR Energy.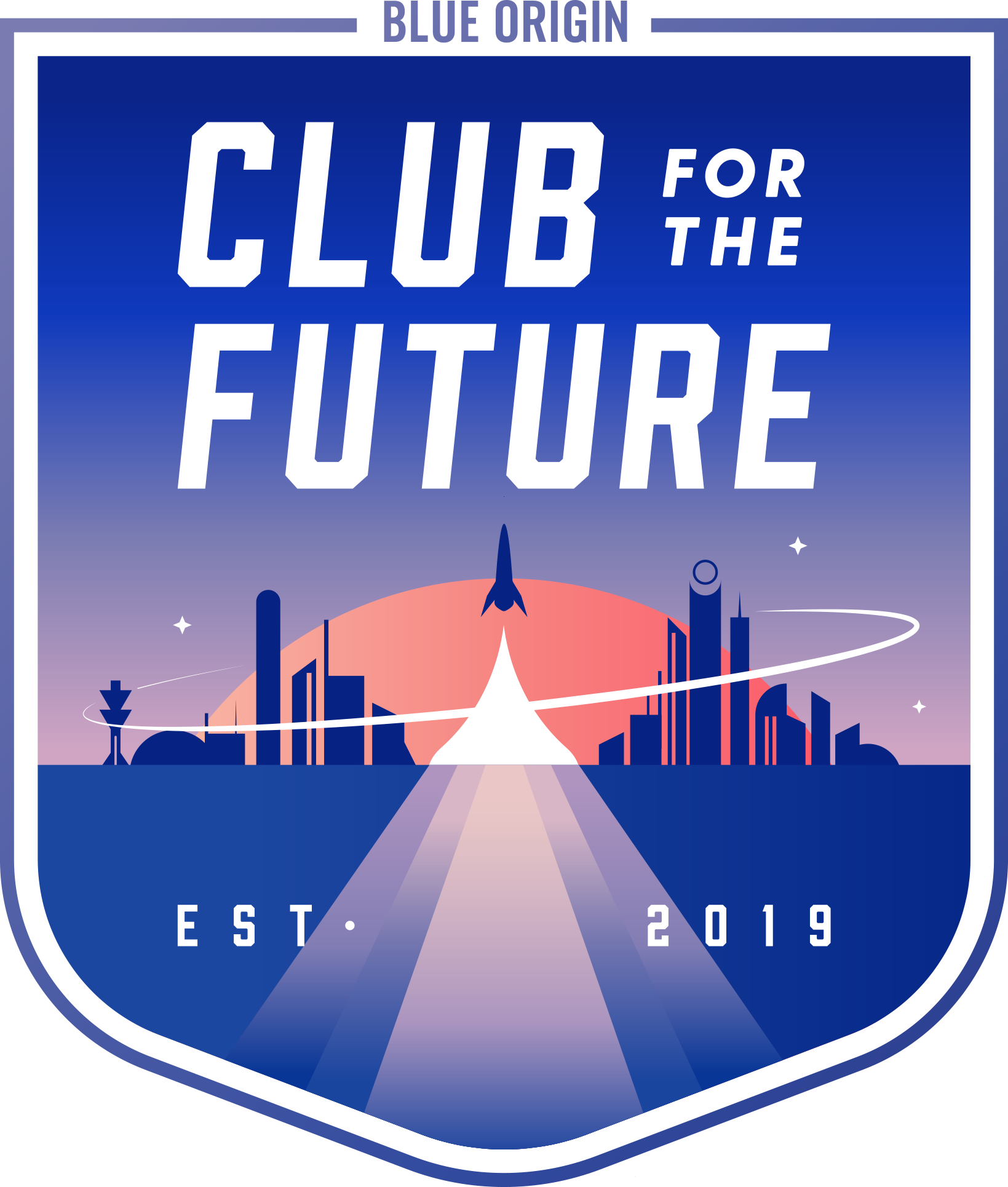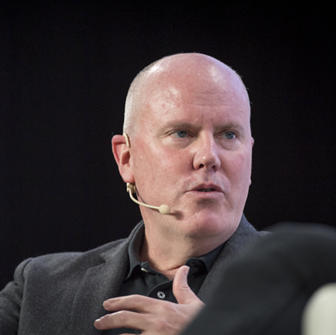 Robert H. Smith
Chief Executive Officer of Blue Origin
Robert H. Smith is an American business executive and aerospace engineer. Smith is the Chief Executive Officer of Blue Origin, LLC, a private company which develops rockets to enable human space exploration. He is a fellow of the Royal Aeronautical Society.
Smith holds a MS degree in Applied Math/Engineering from Brown University. After completing a PhD in Aerospace Engineering from University of Texas at Austin, Smith obtained a Masters in Business from the Massachusetts Institute of Technology.
Smith was previously President of Mechanical Systems & Components and Chief Technology Officer at Honeywell Aerospace. He left Honeywell in September 2017 to join Blue Origin. In April 2018, Smith announced that Blue Origin's BE-4 engine would be capable of reuse for 100 launch missions, on the New Glenn rocket intended for commercial, civil and military use. In October 2018, Smith said Blue Origin planned to launch its first human crewed suborbital mission for space-tourists in 2019, and then the orbital-class New Glenn rocket in 2021. In 2018, Smith confirmed Blue Origin's acquisition of Stena Line's 180m Stena Freighter ship, to be retrofitted at the Blue Origin facilities in Florida, as landing platform for the rockets first-stage boosters.
During his tenure at United Space Alliance from 2000 to 2004, Smith was Executive Director of the Space Shuttle Upgrades Development Program. At The Aerospace Corporation, Smith was chief engineer and program manager for Department of Defense projects, and rose to be systems director of the NASA programs office, and Houston operations.
Smith was President of the International Society of Air-breathing Engines in 2015. He is a recipient of the NASA Silver Snoopy Award.